Irish Citizenship Through Marriage for UK Citizens
If you are a British citizen with a spouse or civil partner who is of Irish nationality, you may be eligible for Irish citizenship through marriage. Because marriage to an Irish citizen does not automatically confer citizenship, you will still have to go through the process of citizenship application with the Department of Foreign Affairs.
If you are in the process of getting married to an Irish citizen, contact Total Law for assistance. Speak to one of our expert immigration advisers today. Call 0333 305 9375 or use the online contact form to get in touch regarding your immigration status.
What is Irish Citizenship Through Marriage?
Citizenship through marriage is a way for UK citizens to get Irish citizenship through Irish associations with their spouses or civil partner. UK applicants must meet a number of strict eligibility requirements such as having been married for a minimum of three years prior to applying for Irish citizenship.
Gaining Irish citizenship through marriage is essentially the same as applying for Irish citizenship in any other situation. The difference is that being married or in a civil partnership with an Irish citizen allows you to apply after only three years of reckonable residence rather than five.
Ultimately, the citizenship division of the Department of Foreign Affairs and the Minister for Justice has absolute discretion over who will be granted citizenship. Marriage or civil partnership with an Irish citizen does not automatically confer citizen status or make you entitled to Irish citizenship.
Because UK citizens have the right to work, study, and hold residence in Ireland freely, some may choose not to apply for Irish citizenship at all.
"I'm very happy with the standard of training received on the OISC Level 1 course, i passed my exam. Thank you!"
"My application was approved and a huge weight has been lifted from our shoulders this year "
"We used this service for the spouse visa extension application to assure that all the information was valid and correct."
How To Apply for Irish Citizenship Through Marriage
The process to apply for Irish citizenship by marriage or civil partnership is similar to the process of applying for citizenship by naturalisation. The main difference is that you will select Form 8 for marriage and civil partnership when you apply.
For citizens of the UK, you will not need a visa to stay in Ireland immediately. UK citizens can freely live, work, and study in Ireland under the Common Travel Area agreement. You may be able to take your required documents to the Garda National Immigration Bureau Registration office to register your marriage or civil partnership with Ireland.
You may still wish to gain Irish citizenship. There are numerous advantages to holding both a British and Irish passport.
When filling out your application for citizenship, it is important to complete it thoroughly and accurately. Misinformation in your application, whether intentional or not, can be used against you as a penalty for the requirement of good character. The Minister for Justice has the right to determine whether any inaccuracies on your application are deceptive in nature. Inaccurate answers or incomplete applications may lead to your request for citizenship is denied.
Eligibility for Irish Citizenship Through Marriage
Some requirements for eligibility can be complex. For instance, reckonable residence does not include time spent in Ireland on a student visa. If you have doubts about your eligibility for Irish citizenship, it is best to consult with a qualified legal team prior to applying. In order to be eligible for Irish citizenship through marriage, the applicant must:
Be 18 years or older
Have significant ties to the Irish state or Northern Ireland
Be the spouse or civil partner of an Irish citizen
Have three years of reckonable residence in Ireland within the five-year period immediately preceding application. This must include at least one year of continuous residence prior to Irish citizenship application.
Be of good character
Agree to declare loyalty to the island of Ireland upon being granted citizenship
Have followed all immigration legislation for prior residence
Required Documents for Irish Citizenship
In order to gain citizenship in Ireland on the basis of marriage or civil partnership, you must submit supporting evidence proving your eligibility. Required documents can include:
Birth certificate and British passport of the applicant
Birth certificate or certificate of naturalisation that proves the cultural identity of the Irish national
Marriage certificate or civil partnership certificate
Documents that confirm refugee status if applicable
Documents that prove the time of reckonable residence, such as a lease or property ownership documents
Financial documents such as bank statements
Documents that prove good character. These may be police certificates from countries you have lived in.
If any documents are missing, you will be given a period of 28 days to submit them. Documents that are not originals will need to be certified as copies. The certified document will need to be signed and dated by a recognised third party who can verify that it is a copy or translation of the original document. Acceptable third-party verifiers may include the issuing authority of the original document, a solicitor or barrister, or a post office official. Original documents such as birth certificates will be returned to you by post. Copies will not be returned.
Costs and Fees for Irish Citizenship
There are several fees associated with applying for Irish citizenship. Fees are non-refundable in the event your application is rejected. Fees must be paid from a bank draft drawn from an Irish bank.
Application fee: €175
Certification fee:
€950 – Adult
€200 – Minor
€200 – Widow, widower or surviving civil partner of an Irish citizen
€0 – Recognised refugee or stateless person with documentation
There may be additional fees for services such as expedited processing, passport fees, and fees for obtaining translated or certified copies of documents.
Processing Time for Irish Citizenship
Processing time can vary depending on your application and circumstances. The current average time for processing an application for citizenship by marriage is 23 months. If additional documents are requested during the processing of your application, you will have 28 days to provide them.
Irish Citizenship Ceremony
Citizenship ceremonies are typically required for applicants who are granted Irish citizenship by marriage. Your citizenship ceremony will be scheduled for you once your application is approved. You will receive an invitation by post with the date and time of the ceremony that you must attend. This is where you will receive your certificate of naturalisation.
Applying for an Irish Passport
Once you have been granted citizenship, you can apply for an Irish passport. Only an Irish citizen can hold an Irish passport.
Apply online or by mail to the Department of Foreign Affairs.
You may be required to submit original documents such as your birth certificate or British passport when applying. These will be returned to you by post.
Pay any passport fees at the time you submit the application form.
Wait to receive your Irish passport by post.
You can use your new Irish passport as proof of your Irish citizenship when travelling. As an Irish or British citizen, you are entitled to travel freely throughout the designated Common Travel Area with either passport.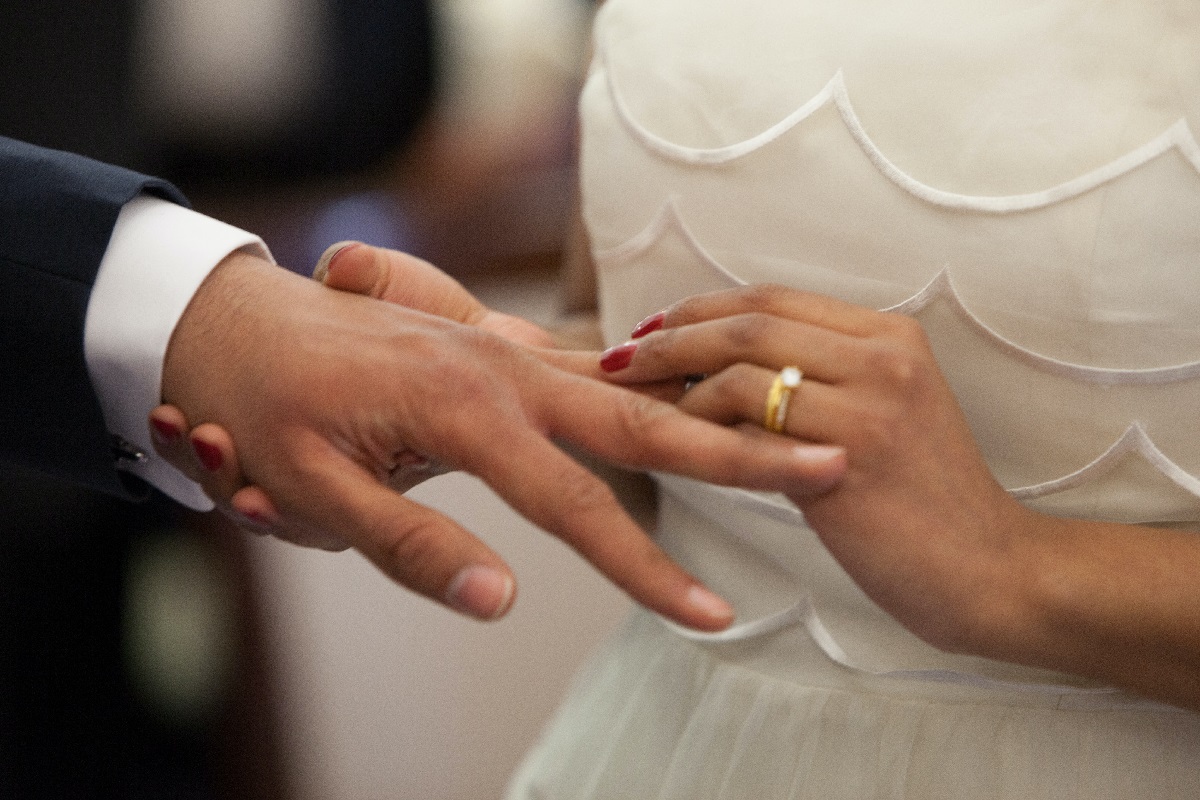 With Total Law, your post-nuptial citizenship application can be assembled by our team of qualified immigration lawyers. Our team will ensure your documentation is correct and your Irish citizenship application has the best chance of approval.
Your Total Law advisor will provide you with all the necessary advice to apply for Irish citizenship by marriage.
For further information, contact us today at 0333 305 9375 or use our online contact form to get in touch with our team of professional immigration lawyers.
Advice Package
Comprehensive immigration advice tailored to your circumstances and goals.
Application Package
Designed to make your visa application as smooth and stress-free as possible.

Fast Track Package
Premium application service that ensures your visa application is submitted to meet your deadline.
Appeal Package
Ensure you have the greatest chance of a successful appeal. We will represent you in any case.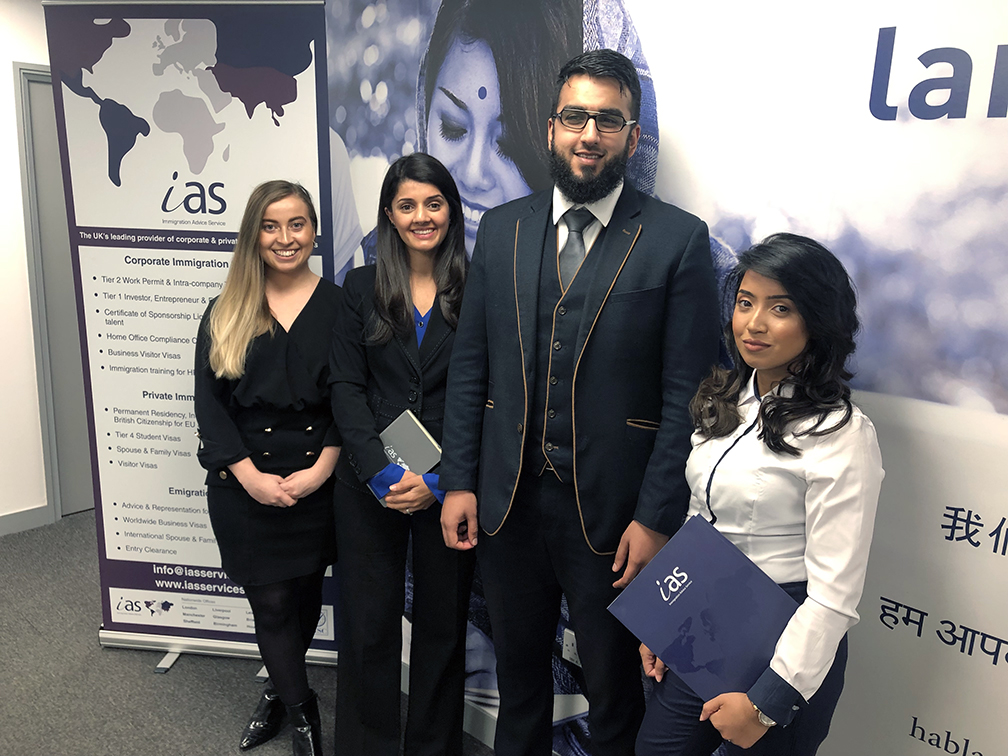 The Advice Package
During this untimed Advice Session with our professional immigration lawyers in London, you will receive our comprehensive advice, completely tailored to your needs and your situation.
Request the Advice Package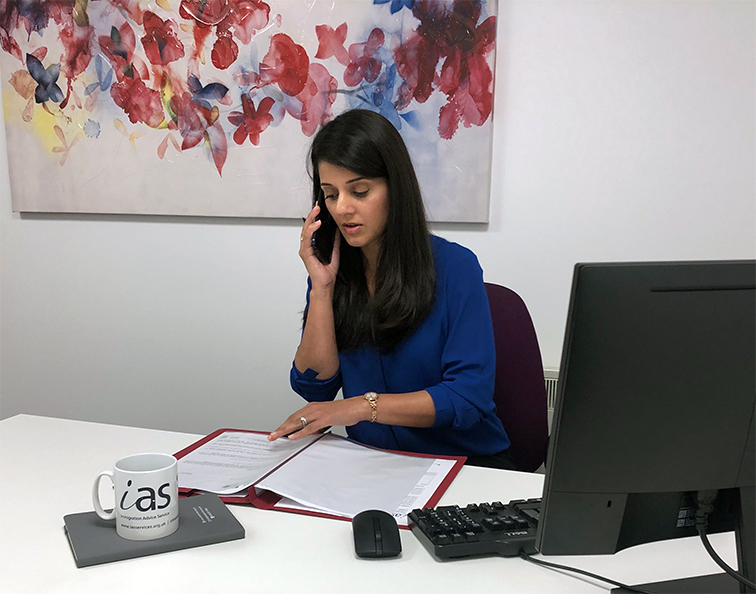 The Application Package
With our Application Package, your dedicated immigration lawyer will advise you on your application process and eligibility. Your caseworker will then complete and submit your forms to the Home Office on your behalf.
Request the Application Package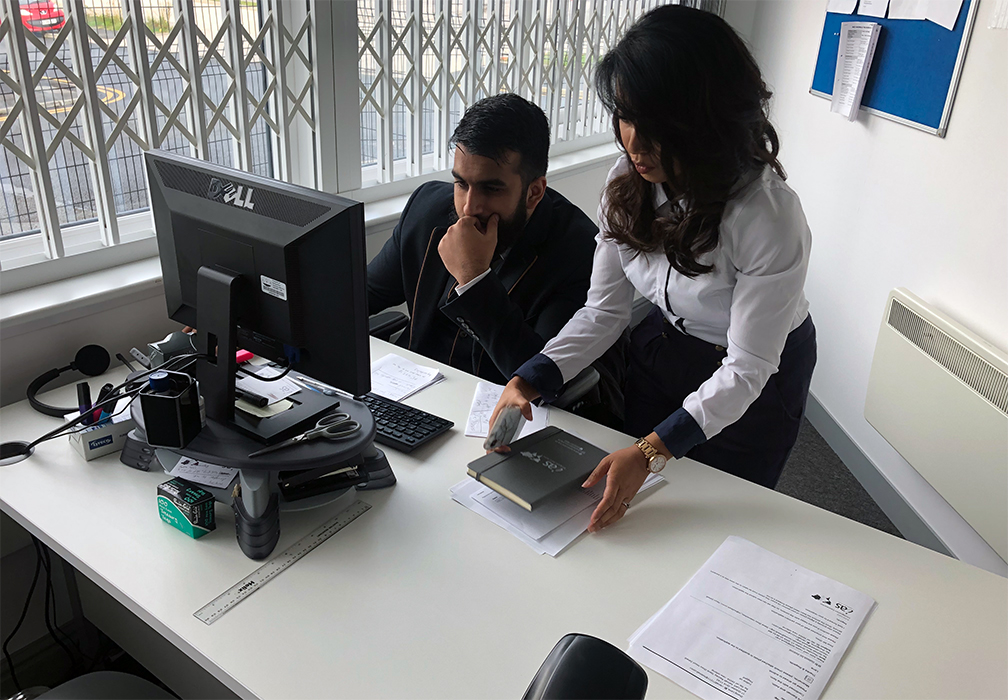 The Fast Track Package
Our Fast-Track Application Package is a premium service for those who need to submit their application in time with their deadlines. Your case will become a top priority for our lawyers and you will benefit from our highest-quality services.
Request the Fast Track Package
The Appeal Package
By choosing our Appeal Package, you can rely on our lawyers' legal knowledge and experience to ensure you have the highest chance of a successful appeal. We will also fully represent you in any hearings/tribunals.
Request the Appeal Package
Related pages for your continued reading.
Frequently Asked Questions
Yes, you can apply for citizenship through marriage or civil partnership. To apply for citizenship through civil partnership, you must meet the following requirements:
You must be 18 years old or older
Your marriage or civil partnership must be recognized as valid under Irish law.
You must be living together as a married couple or civil partners with an Irish citizen for at least 3 years.
You must have been living continuously in Ireland for the last 12 months before the application.
Your application will be considered on an individual basis and The Minister for Justice and Equality has the discretion to grant or refuse your application. The application fee is €175.
Currently, most applications are processed within a two-year period.
A few weeks after you submit your application form, Immigration Service Delivery will reach out to you to let you know if your application has been accepted. Sometimes you may be asked to submit additional documentation. It is important to follow any guidelines regarding additional supporting evidence as this can have an impact on whether your application for Irish citizenship is rejected.
Your children will not be automatically granted dual citizenship when you get married to an Irish citizen. However, they may be eligible for Irish residency under family reunification provisions or as UK citizens under the CTA. When you gain Irish citizenship yourself, then your minor-dependent children will also be granted Irish citizenship.
As a spouse or civil partner of an Irish citizen, upon entering Ireland you will receive a landing stamp in your British passport. The landing stamp will give you permission to stay in Ireland for up to 3 months. The landing stamp itself will not entitle you to Irish citizenship. To become an Irish citizen by marriage, you will have to apply. However, if you are a UK citizen or a Swiss national, you have the right to reside in Ireland freely.