Short Term 'C' Exam Visa for UK Residents
The short term 'c' exam visa in Ireland permits foreign citizens to enter Ireland in order to complete a specific exam within 90 days of arrival.
If you have any questions regarding applying for this visa from the UK, you can contact our expert immigration lawyers. Give us a call at 0333 305 9375 or contact us seven days a week via our live chat.
What is a short term c exam visa?
This Exam Visa is designed for foreign citizens who wish to enter Ireland to sit an exam within a 90-day period. This exam in Ireland must be relevant to your current job or study.
Per immigration rules, if an immigration officer decides that the exam is not necessary, it is possible for them to deny your visa application. The exam visa falls under the 'C' visa, meaning it has a strict and limited period of a maximum of 90 days to be in Ireland. Once its visa expires, visa holders are required to leave Ireland and return to their home country.
On this visa, visa holders are unable to:
Take any exam that is not necessary for your current employment or course of study
Get a job (paid or unpaid), including acting in an observer capacity
Rely on Irish public services, for example, public hospitals.
"I'm very happy with the standard of training received on the OISC Level 1 course, i passed my exam. Thank you!"
"My application was approved and a huge weight has been lifted from our shoulders this year "
"We used this service for the spouse visa extension application to assure that all the information was valid and correct."
Do UK nationals require an Irish visa for the short term c exam?
Ireland and United Kingdom citizens benefit from the 'Common Travel Area' (CTA) arrangement which means citizens don't require a valid visa to enter the country.
The CTA arrangement has been in place for centuries and permits British citizens to move freely and reside in Ireland. This means they do not need a particular visa to enjoy rights and privileges, such as the right to work in Ireland, the right to study,  and access to social benefits and public funds.
Due to the CTA, Irish citizens also do not require UK visas when crossing the UK border.
Despite Brexit, the common travel area arrangement remains in place. Nevertheless, you may have issues with visiting Ireland, despite the common travel area, if you have a deportation order, exclusion decision or are placed on an international travel ban.
Who requires a valid visa to enter Ireland?
If you reside in the UK, but are not a British or Irish citizen and are not a citizen of Switzerland, the EU countries, or the European Economic Area, you must apply for a short stay visa to enter Ireland.  These citizens are able to stay for 90 days without a visa.
The exam visa is considered an Irish Short Stay Visa 'C', which permits the visa holder to reside in Ireland for up to 90 days.  You must complete your application in your home country before you travel to Ireland.  Without a visa issued already, you will not be allowed to enter the country.
What are the eligibility visa requirements for the Exam Visa?
For this visa type, you must meet the following eligibility requirements:
You intend to sit the exam within 90 days of arriving in Ireland.
Prove that the exam is relevant to your current employment or study course.
You intend to leave the country after your Irish visa expires and you have the information for an onward journey from Ireland.
You have enough funds to cover your expenses during your stay in Ireland.
You have not previously violated Irish immigration law
You have a criminal record
How do I prove the exam is relevant?
A key requirement for the Exam Visa Irish visa validity is being able to prove that the exam is relevant to your current employment or study course.  Typically, foreign citizens or international students apply for this visa and not other visa types like family visas or study visas because the  Exam Visa will allow applicants to finalize a medical course, receive professional accreditation, or finalize a distance learning course.
To prove this, you will need to show the following further information: 
The name of the exam
Confirmation of registration
Confirmation of payment
Date of the exam
The registered body holding the exam
A detailed explanation of why you must take this exam in Ireland
What is the application process for the Exam Visa?
The Exam Visa application must be completed prior to entering Ireland. You must apply for the Exam Visa from your home country or the country where you live as a legal resident.
The Exam Visa is completed as an online application, which can be submitted on the application online. In the online application form, you must explain the reason for your travel to Ireland and what the exam you intend to take is.
What are the required documents for the exam visa? 
If you meet the eligibility requirements, that's great news! However, there is still a number of further information required for this visa. Visa applications must include various documents in your visa application. The supporting documents are:
Your valid passport
Provide details explaining the reason for your travel to Ireland, the dates you plan to arrive in and leave the country, an estimated cost of your trip
Application summary sheet that you received after submitting the online application
A declaration you will keep to the conditions of your visa and that you will not try to get work experience
A statement where you promise not to become a burden on the State during your visit
Two passport-size photographs in colour
Details on accommodation
Proof of having enough finances to support yourself during your stay in Ireland
Proof that you have ties in your home country that will make you return there after your visa expires.
If you don't include all of the required documents, the application process may take a longer time. None of the documents should include false or misleading information or you will risk your application being rejected. All documents should be submitted in the English language and be original.
What are the visa fees?
After submitting the online application form, you have to pay the visa application fee of either €60 or €100, depending on whether you are seeking single or multiple entry visas. This visa fee is non-refundable so you will not get your money back even if your application is not approved. You will not be required to pay the immigration health surcharge.
Visa applications are processed at the visa application centre in the order they are received. Processing times differ between visa application centres and application types and may vary by longer holiday periods. However, typically you can expect a decision about 8 weeks after your documents are received.
Can family members come to Ireland?
Depending on the family members' relation to you, they are permitted to join you on an exam visa in Ireland. They must be dependent on family members which include a spouse or civil partner and children under 18 years old. To prove your relationship with them, you must provide the following supporting documents:
Birth certificates
Marriage certificate
Civil partnership certificate
If you and your family wish to live in Ireland for a long time, it is suggested to apply for family visas instead.
How can Total Law Help
The immigration services offered by Total Law are very useful. The Total Law team is supportive and wishes to see you succeed in your immigration endeavours. If you require an exam visa to enter Ireland, allow knowledgeable lawyers at Total to support you with your application and offer any further information you may require.
Having the chance to obtain the right visa to enter Ireland can be life-changing, so make your application for a short stay stress-free and easy with the help of Total Law. We work seven days a week and can be contacted either by phone or by using the online chat function to speak with one of our client care agents.
Advice Package
Comprehensive immigration advice tailored to your circumstances and goals.
Application Package
Designed to make your visa application as smooth and stress-free as possible.

Fast Track Package
Premium application service that ensures your visa application is submitted to meet your deadline.
Appeal Package
Ensure you have the greatest chance of a successful appeal. We will represent you in any case.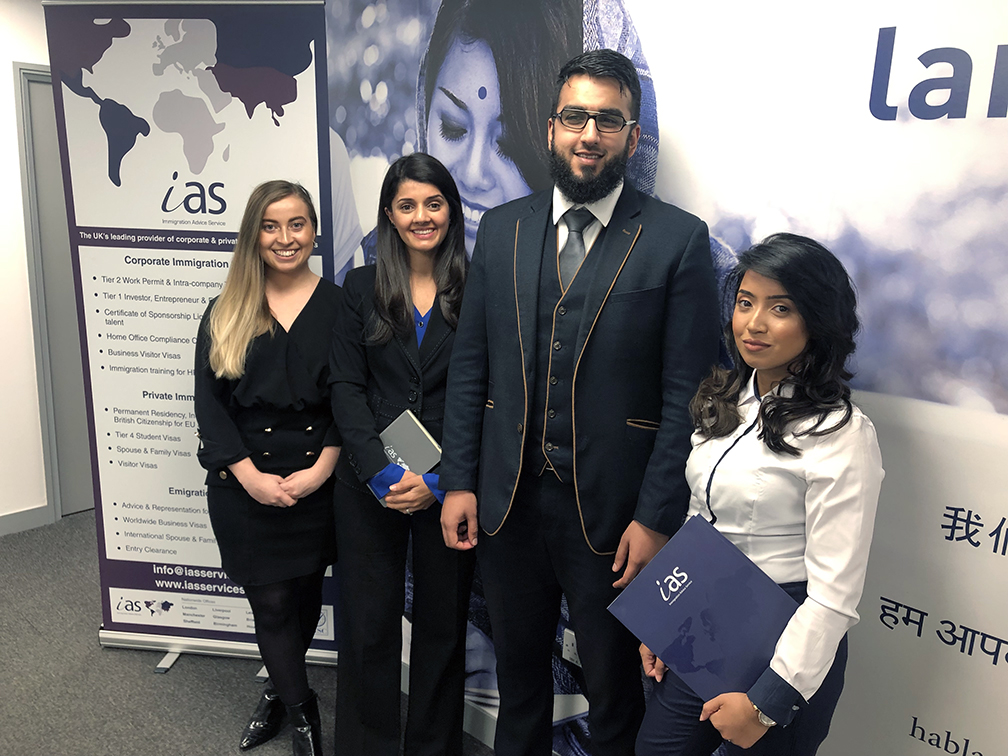 The Advice Package
During this untimed Advice Session with our professional immigration lawyers in London, you will receive our comprehensive advice, completely tailored to your needs and your situation.
Request the Advice Package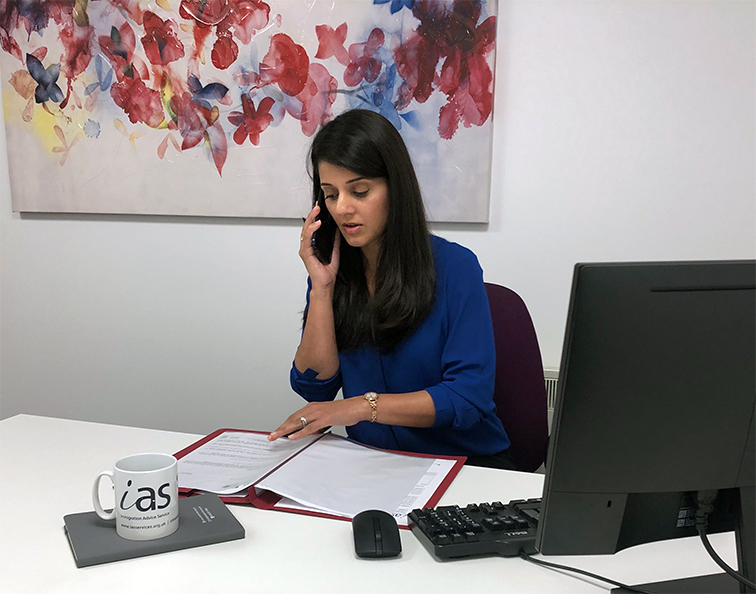 The Application Package
With our Application Package, your dedicated immigration lawyer will advise you on your application process and eligibility. Your caseworker will then complete and submit your forms to the Home Office on your behalf.
Request the Application Package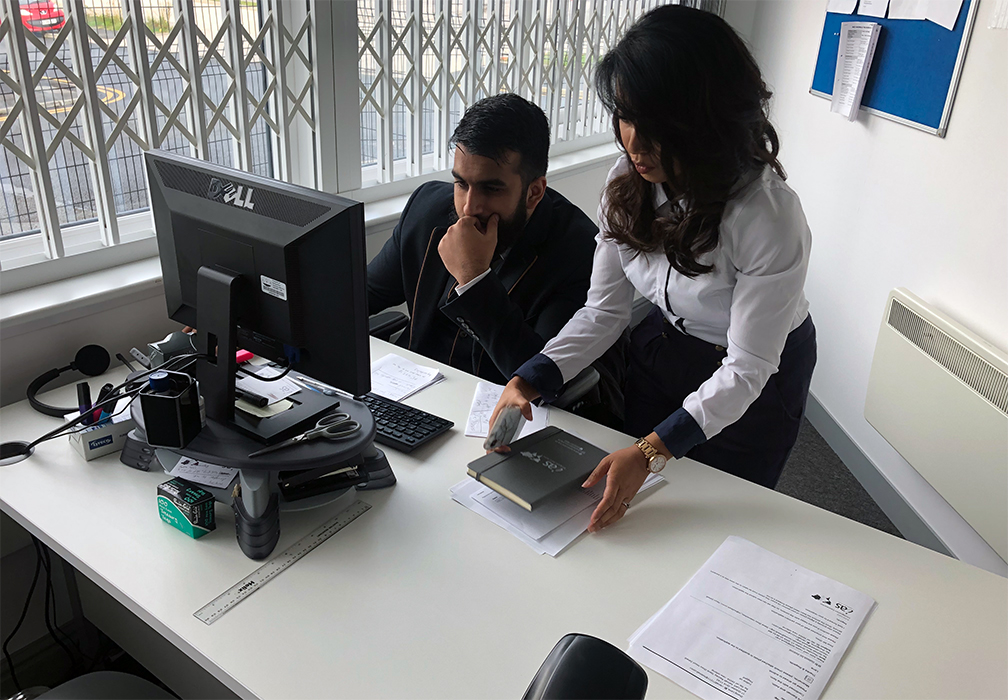 The Fast Track Package
Our Fast-Track Application Package is a premium service for those who need to submit their application in time with their deadlines. Your case will become a top priority for our lawyers and you will benefit from our highest-quality services.
Request the Fast Track Package
The Appeal Package
By choosing our Appeal Package, you can rely on our lawyers' legal knowledge and experience to ensure you have the highest chance of a successful appeal. We will also fully represent you in any hearings/tribunals.
Request the Appeal Package
Related pages for your continued reading.
Frequently Asked Questions
For the most part, short Stay 'C' Visas to Ireland cannot be extended past the allotted 90 days after which you must leave.
Extensions are only granted in extremely exceptional circumstances, such as a medical emergency.
An exam visa application for any young person that's under 18 needs to be made by their parents or guardian. The process follows the same steps described above with some extra conditions to protect the young person's safety. Some of this information is:
An original letter of consent signed by the young person's other parent/legal guardian
A photocopy of the other parent/legal guardian's passport or national identity card that clearly shows their signature
If your visa was denied, you will be sent a 'letter of refusal' that explains why your application was not approved. Your passport or travel document and certain original documents will be returned to you by post or arranged for collection at an international visa office, Irish embassy or consulate.
You have the right to appeal a visa decision at no additional cost to you, and it must be done within 2 months from receiving the letter of refusal.