Ireland Working Holiday Visa
If you are a young person that wishes to spend time working in Ireland, the Ireland Working Holiday Visa is for you.
If you have any questions or need assistance regarding the Ireland Working Holiday visa, you can contact our expert immigration lawyers. You may call us on 0333 305 9375, or contact us online seven days a week via our live chat.
What is the Irish Working Holiday Visa? 
The Irish Working Holiday Visa program is designed for young people from certain countries to work in Ireland, for up to 12 months and experience the culture, fun and travel somewhere new.
People that take part may live in Ireland for up to 12 months, 1 year, under the Working Holiday Authorisation program.
It is sought after scheme, and therefore, places are limited.
"I'm very happy with the standard of training received on the OISC Level 1 course, i passed my exam. Thank you!"
"My application was approved and a huge weight has been lifted from our shoulders this year "
"We used this service for the spouse visa extension application to assure that all the information was valid and correct."
Do UK Citizens require an Ireland Working Holiday Visa?
Due to the long-standing common travel area agreement (CTA), Irish and British citizens, including those from Northern Ireland, hold specific rights that are not available to citizens from other countries.
The CTA has been in place for decades and states that British and Irish citizens may move, live, work, study and travel in each other's countries without requiring a specific visa. Despite the UK leaving the European Union (Brexit), the rules do not change and British citizens continue to enjoy these privileges in Ireland. This means that any young UK nationals that wish to experience life in Ireland can, per the Irish government rules.
British citizens must travel with their valid passports when they enter Ireland to avoid any problems.
There are many individuals who live in the UK by way of a different immigration pathway, that is not citizens of either UK or Ireland. If this is you, and you are a citizen of the eligible ten countries apart of the Irish working holiday visa scheme below, you are permitted to apply for an exciting working holiday visa:
Argentina
Australia
Canada
Chile
Hong Kong
Japan
New Zealand
South Korea
Taiwan
USA
Young people who are from the European Union or EEA can explore the different routes to enter Ireland.
What are the requirements for an Ireland working holiday visa? 
If you are a young person and a national of one of the countries mentioned above, you must also:
Have a valid passport that is valid for 30 months from the date of entry into Ireland
Have not previously done a working holiday in Ireland
Have no history of a criminal record
Evidence of sufficient funds for the duration of their time in Ireland. This can be proved by showing a minimum of €1,500 in their bank account and a return air ticket or €3,000 in their bank account without a return air ticket
Proof they have paid the visa fee
Hold valid medical and accident insurance
Not be travelling with any dependent family members (unless they have their own, valid  visa)
Please note that each country has slightly different rules. For example, the minimum age of all the countries is 18 but some countries, such as Argentina and Australia allow people up to 35 years old to apply, whereas in other countries the age limit is 30.
What is the application process for Ireland working holiday visa? 
To apply for a working holiday visa, you must first apply for a Working Holiday Authorization through your country's embassy. Any applicants from Taiwan will need to apply through the Irish Naturalization and Immigration Service, rather than the embassy.
Applicants that qualify will be given an authorization that needs to be shown to immigration officials at border control in Ireland. You will need to present to the officials all the documents they ask for and explain to them the reason that you wish to enter Ireland.  It is important to know that despite receiving prior Working Holiday Authorization, your entrance into Ireland is not guaranteed as immigration officials will decide whether you can enter the country based on the documents you provide.
Registering your stay in Ireland
Should border control allow you into Ireland, your valid passport will be given a landing stamp, which also has a date that you are permitted to stay in Ireland, which is usually 90 days from the date you landed.
It is imperative that you register with the Garda National Immigration Bureau at an immigration registration office as soon as possible after you enter Ireland. If you fail to register in time, you may be forced to leave the country. The registration process depends on where you are living in Ireland and you have to book an appointment in advance, which you can do for up 10 weeks, as you will not be allowed to register without an appointment.
At your appointment, don't forget your passport and Working Holiday Authorization as without, you simply will not be able to register. To register, it costs  €300 per person. At the registration appointment, an immigration officer will review your documents and make a decision on whether or not you qualify to have your immigration permission extended beyond 90 days. If your registration goes well a new permission stamp in your passport and issued with an Irish Residence Permit (IRP).
What is the Irish Residence Permit? 
The Irish Residence Permit (IRP) shows that your permission to stay in Ireland has been registered, as well as the type of permission you have.
It is good practice to always carry your permit with you.
Depending on where you register, you may be given your IRP then and there, or it may be mailed to you.
Is it possible to extend my working holiday visa?
Sadly, it is not possible to extend the Irish Working Holiday Visa. This visa only offers an employment permit and a chance to explore Ireland for 1 year.
 If you loved living in Ireland and you wish to remain longer when your working holiday visa expires, you have to leave Ireland and make another immigration application in order to return.
How Total Law Can Help 
Total Law can help you with making a successful and solid Ireland working holiday visa for you, so long you are a national of one of the ten countries that are a part of the scheme.
Getting a chance to live and work in Ireland can be a fantastic experience for young people but the application process can be overwhelming and time-consuming.
The team at Total Law are a competent and highly experienced group of immigration lawyers that are pros at helping people with the application so they can go on to visit Ireland, without any added stress.
Our team is available to support applicants 7 days a week, via phone or via our online chat.
If you have any questions regarding the Ireland Working Holiday visa, you can contact our expert immigration lawyers to learn more about our immigration service which offers assistance with navigating the application process.
You may call us on 0333 305 9375, or contact us online seven days a week via our live chat. Reach out today to find out how Total Law can support you!
Advice Package
Comprehensive immigration advice tailored to your circumstances and goals.
Application Package
Designed to make your visa application as smooth and stress-free as possible.

Fast Track Package
Premium application service that ensures your visa application is submitted to meet your deadline.
Appeal Package
Ensure you have the greatest chance of a successful appeal. We will represent you in any case.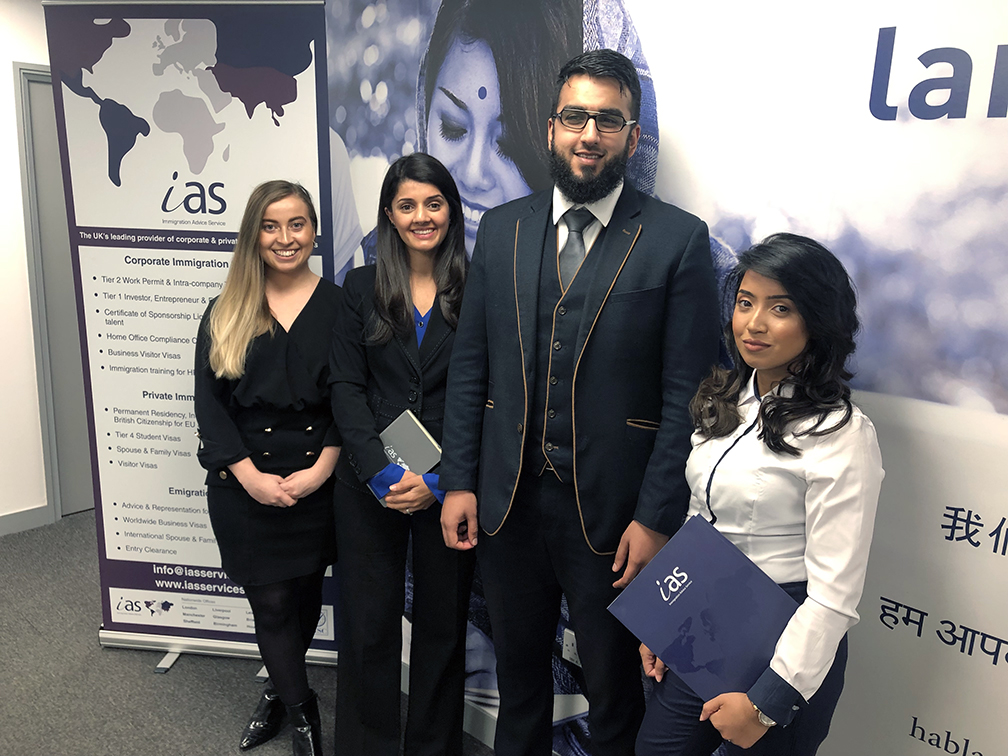 The Advice Package
During this untimed Advice Session with our professional immigration lawyers in London, you will receive our comprehensive advice, completely tailored to your needs and your situation.
Request the Advice Package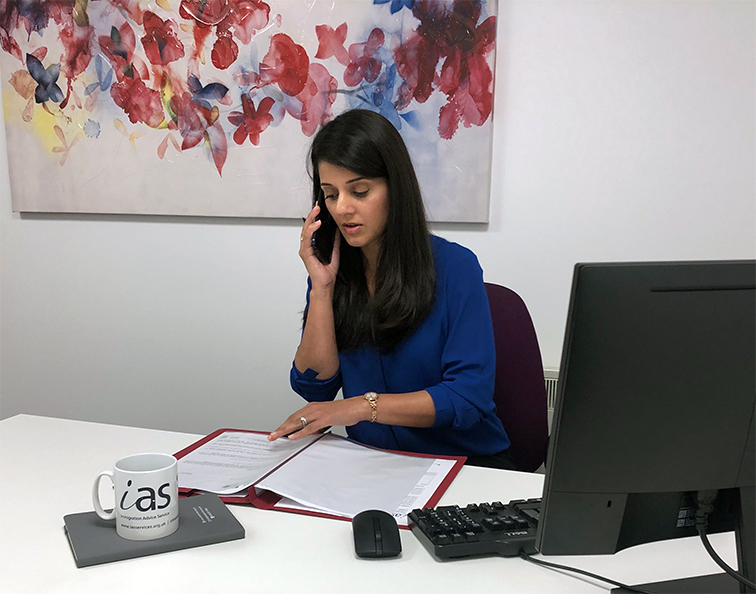 The Application Package
With our Application Package, your dedicated immigration lawyer will advise you on your application process and eligibility. Your caseworker will then complete and submit your forms to the Home Office on your behalf.
Request the Application Package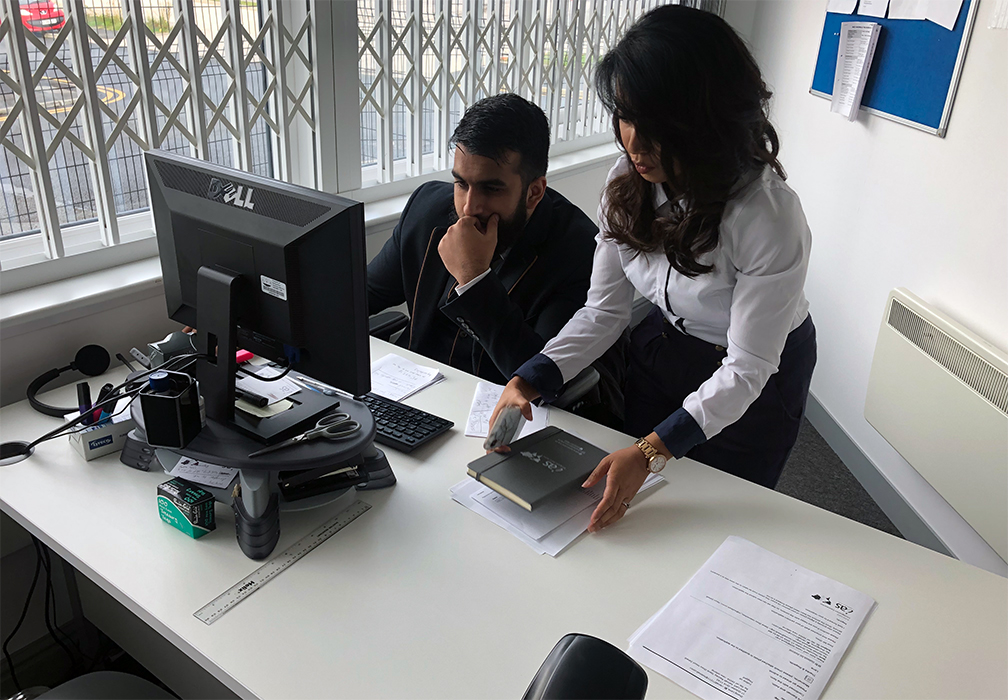 The Fast Track Package
Our Fast-Track Application Package is a premium service for those who need to submit their application in time with their deadlines. Your case will become a top priority for our lawyers and you will benefit from our highest-quality services.
Request the Fast Track Package
The Appeal Package
By choosing our Appeal Package, you can rely on our lawyers' legal knowledge and experience to ensure you have the highest chance of a successful appeal. We will also fully represent you in any hearings/tribunals.
Request the Appeal Package
Related pages for your continued reading.
Frequently Asked Questions
If you received a letter of authorisation but never travelled to Ireland due to the pandemic you must reach out to the Irish consulate in your country, so they can issue you a new one. Please note that you will need to bring your valid passport to prove that you did not enter Ireland.
The application fee is for processing purposes and therefore is considered non-refundable.
An Irish Working Holiday Visa permits holders to work regular, full-time hours in Ireland, which is up to 40 hours a week.
The Working Holiday Visa for Ireland is valid for a maximum of 12 months unless you are from Canada. If you are Canadian, the Working Holiday Visa is valid for 24 months (two years)
If you're going to be in Ireland for the full time period allotted on your permit, you will likely want to purchase travel insurance. Some countries require proof of insurance before issuing your Working Holiday authorization. However, if you weren't required you can decide if this is something you think you need.
You must register in person within 90 days of arrival in Ireland. The residence permit should be with you at all times and it is a plastic, credit card-sized card that highlights your individual permission to be in Ireland, and for how long. It's an important piece of the puzzle and if you don't register in time, you may get into trouble.