Ireland Training Visa
The Training Visa is intended for citizens from other countries to enter Ireland legally to attend various training courses.
If you have any questions or concerns regarding  Ireland, you should reach out to our expert immigration lawyers to discuss any concerns you may have or for assistance in navigating the application.
Our immigration services are available seven days a week, and we can be reached on 0333 305 9375 or via our easy live chat.
What is the Training Visa?
The Training Visa is reserved for people who want to go to Ireland in order to attend a training course. Depending on the duration of the course, it is available in a Short Stay 'C' Visa, perfect for training courses less than 90 days, or a Long Stay 'D' Visa, perfect for a training course that is longer than 90 days..
If your course in Ireland will last for over 90 days, it is essential that you register and pay for the course before applying for a Long Stay Visa. After you complete the application and pay the fees, you will need to apply for immigration permission. Once you have received immigration permission to participate in this training, you are able to apply for a Long Stay 'D'. If your application for a Long Stay Visa is accepted, it is also necessary to register for immigration permission upon arrival to Ireland.
A requirement specific to the Training Visa is that the event you intend to go to must be on a 'company-to-company' basis, meaning it should be by a company or an organization that you work for. This specific visa will not be an employment visa as it does not permit you to work, whether paid or unpaid, while in Ireland or to access any public funds or benefits.
Do note that if the training course is, for example, in nursing or midwifery training, you will need to apply for a visa more related, called the Atypical Working Scheme or look into the skilled worker visa.
"I'm very happy with the standard of training received on the OISC Level 1 course, i passed my exam. Thank you!"
"My application was approved and a huge weight has been lifted from our shoulders this year "
"We used this service for the spouse visa extension application to assure that all the information was valid and correct."
Do UK citizens require this visa?
Due to the long-standing agreement called the Common Travel Agreement between the UK and Ireland, British nationals and some British overseas territories citizens hold automatic entry clearance when wanting to go to Ireland. UK citizens hold the right to travel, visit, and work without any restrictions. The same privilege is granted to Irish citizens who do not require UK visas to go to the UK and are permitted to work in the UK, attend education, including secondary school and even access public funds.
If British nationals want to go to Ireland, they need to follow immigration rules and travel with their valid passports, which the immigration officer will look at in order to be granted entry clearance. If you don't already have a British passport, you should obtain one prior to your trip to Ireland. EU nationals, citizens of the European Economic Area, and Switzerland do not require a visa to enter Ireland for a period of up to three months. That means that you can participate in a short training course without having to first go through the visa application process.
If you are living in the UK by way of a valid immigration category or immigration route, such as a student visa but are not from the EU, EEA, or Switzerland, you must make a work visa application and meet all the requirements to get the training visa.
What are the eligibility criteria for the Training visa?
In order to be eligible for the training visa, you must show that the training course is relevant to your genuine job and/or professional development and that the employer you work for has arranged it. If you are self-employed, you may still be eligible. In addition, those who want to apply for the Training Visa have to meet the requirements for either the Short Stay 'C' or the Long stay 'D' in Ireland.
These are:
Provide details of the training you want to take part in
Have enough money in your bank account to support yourself during your stay in Ireland per the visas financial requirement
Prove that you won't breach the Common Travel Area by attempting to go to the UK via Ireland without a valid UK visa
Hold zero previous violations against Irish immigration law
Have no criminal record certificate  and a show valid certificate to confirm this
Evidence that you have ties in your home that will make you come back there after your visa expires, attending the same job, taking for family members, caring for a family member, or rental agreements.
What is the application process for the Training Visa?
The application begins in your home country or the country of which you are a legal resident. If you require a visa to come to Ireland for training, you have to submit your application from a country where you are a legal resident.
It is recommended to apply for the Training Visa a minimum of three months prior to your trip to Ireland, so there is sufficient time for the processing.
To complete the application, you need to do it online. In the application form, you must explain what the purpose of your trip to Ireland is and provide personal information. After you submit the application, you will be shown a web page with summary information with the Visa Application Transaction Number, Application summary sheet, which you should print and sign and sent to the appropriate application office together with other supporting documents, and lastly, the details of which application office you need to send your application and required documents to. After your application is submitted, you have to pay the visa fees.
What documents are required to include in the visa application?
When applying for the Training Visa to Ireland, you have to submit a number of supporting paperwork that proves your eligibility for it.
These are:
Valid Passport with a minimum of pages free to fill with the visa.
An application letter stating the reason for your trip to Ireland, the dates you intend to arrive and leave the country
The cost associated with the trip per your personal bank account.
Details of the training course and the confirmation of you have registered for it
Proof of having paid for the training course
Evidence that the training course will be relevant to your work,  education, university or professional development
Details of your accommodation in Ireland
Information regarding who will cover the expenses of your trip including if it's a family member, spouse or civil partner.
A letter from your employer/sponsor organization outlining further information about the training course, how it relates to your work, the dates of the course, who will be covering the expenses of the trip and when you will be returning to work
A letter of invitation from the training company that describes the course you are accepted to attend, the dates it is due to start and end and that you are listed as an attendee
Some individual cases require other documents depending on your case. It is important to offer up original documents in either English language or Irish. If you don't have them in either language, you must get the papers translated by an approved translator into the English language.
How long does it take to get my visa approved?
Typically, applicants can expect to hear a decision for a short stay 'C' training visa about 8 weeks after their documents are received.
Of course, applications may take longer if documents are missing or need to be verified due to personal circumstances, for example, if you have a criminal conviction or immigration issues that are flagged.
How can Total Law Help?
Did you know that by working with accredited immigration lawyers during your visa process, you can increase your chances of success in obtaining the visa you want? That is because they know the system inside and out and can help to craft a strong application.
 Total Law is a group of accomplished immigration lawyers with an extensive history of supporting people in their immigration applications, including for Irish visas. We are proud to be recognized by the Solicitors Regulation Authority.
You can reach us by phone on 0333 305 9375 or via our live chat 7 days a week.
Advice Package
Comprehensive immigration advice tailored to your circumstances and goals.
Application Package
Designed to make your visa application as smooth and stress-free as possible.

Fast Track Package
Premium application service that ensures your visa application is submitted to meet your deadline.
Appeal Package
Ensure you have the greatest chance of a successful appeal. We will represent you in any case.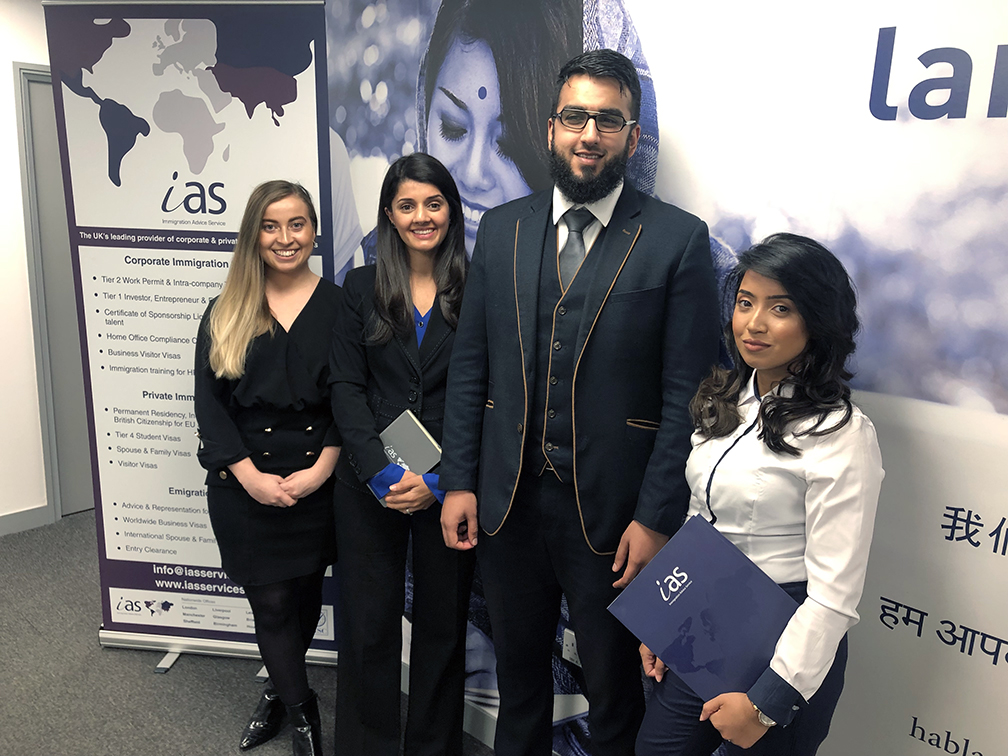 The Advice Package
During this untimed Advice Session with our professional immigration lawyers in London, you will receive our comprehensive advice, completely tailored to your needs and your situation.
Request the Advice Package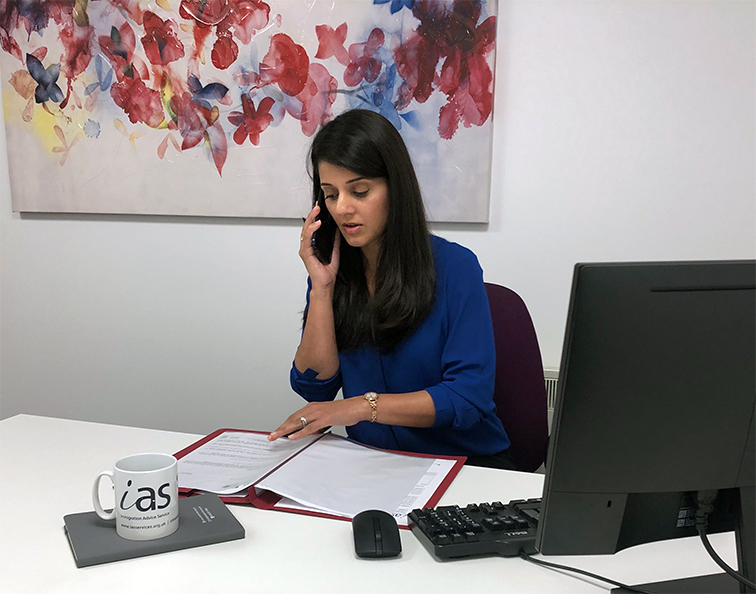 The Application Package
With our Application Package, your dedicated immigration lawyer will advise you on your application process and eligibility. Your caseworker will then complete and submit your forms to the Home Office on your behalf.
Request the Application Package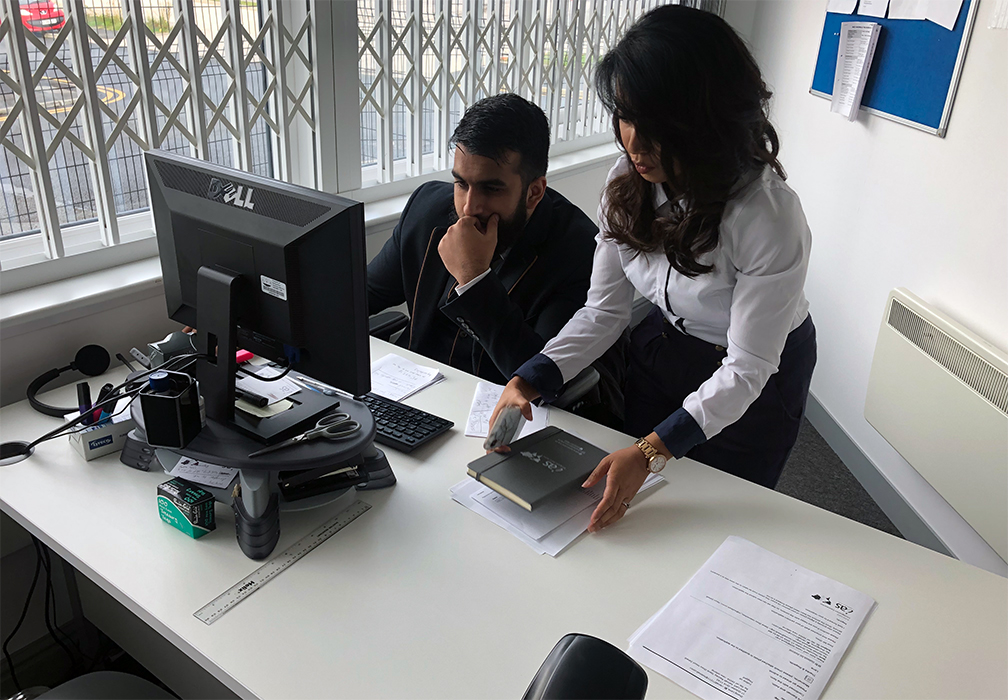 The Fast Track Package
Our Fast-Track Application Package is a premium service for those who need to submit their application in time with their deadlines. Your case will become a top priority for our lawyers and you will benefit from our highest-quality services.
Request the Fast Track Package
The Appeal Package
By choosing our Appeal Package, you can rely on our lawyers' legal knowledge and experience to ensure you have the highest chance of a successful appeal. We will also fully represent you in any hearings/tribunals.
Request the Appeal Package
Related pages for your continued reading.
Frequently Asked Questions
Sufficient evidence will be considered the following:
Booking confirmation and receipt from a hotel or other accommodation
A letter from a friend confirming they will host you in Ireland and you must provide their address and full name.
The cost is dependent on whether you require a single-entry or multiple-entry visa. The single entry will cost  €60 and the multiple entry visa will cost €100.
In this case, you need to write a letter that highlights your travel plan, including whether or not you require a visa for the country you will be travelling from and, if so, it is essential that you apply for a visa for the country you will be travelling from before you apply for an Irish visa.