Ireland Tourist Visa
The Tourist Visa is a short-stay 'C' Irish Visa, not including Northern Ireland, which grants applicants to enter Ireland and visit Ireland for up to 90 days.
If you have any questions about Irish visa requirements or a short-stay visa, use our immigration service,  to discuss any questions that you may have about Irish immigration and for help navigating the immigration process. Give us a call at 0333 305 9375 or contact us seven days a week via our live chat.
Do UK citizens require a separate Irish visa?
There is a historical connection between the United Kingdom and the Republic of Ireland that is considerably different from agreements that Ireland has with other certain countries.  The UK government and Irish governments have had an agreement since 1921, which is called the "Common Travel Area."
The Common Travel Area allows UK citizens to work, live, study, and become residents in Ireland, including Northern Ireland without requiring an Irish visa that citizens from other countries must do, before relocating to Ireland. So, if a British citizen wants to visit Ireland, they can without a transit visa, UK visa or Ireland visa.
The Common Travel Area remains in place and the rights of free movement for both Irish citizens and UK citizens are protected despite Brexit.
When UK nationals visit Ireland, they must enter Ireland with their valid UK passport from the UK visa office to show to the Irish immigration officer at the border.
"I'm very happy with the standard of training received on the OISC Level 1 course, i passed my exam. Thank you!"
"My application was approved and a huge weight has been lifted from our shoulders this year "
"We used this service for the spouse visa extension application to assure that all the information was valid and correct."
Ireland Tourist visa for other nationalities
UK visa holders who live in the UK by way of a valid UK visa, or any other type of UK visa but are a national of another country, are required to complete a tourist visa application for a short stay visa in Ireland.
If you are a citizen of a country that is in the EU, European Economic Area, or a citizen of Switzerland, similarly to UK citizens, you will not need to apply for a visa if you are travelling to Ireland for up to 90 days.
Furthermore, the Short Stay Visa Waiver Programme allows nationals of certain places under specific circumstances (who would otherwise require a visa) to travel to Ireland without needing a short stay/tourist visa. If you have been issued a short-stay UK visa and your visit to Ireland will end before your UK visa expires, you could be eligible.
Citizens of the following countries who meet the requirements above will be eligible for the Short Stay Visa Waiver Programme:
Belarus
Bosnia and Herzegovina
Montenegro
Russian Federation
Serbia
Turkey
Ukraine
Bahrain
Kuwait
Oman
Qatar
Saudi Arabia
India
Kazakhstan
People's Republic of China
Thailand
Uzbekistan
Any other citizens of countries will need to apply for a Tourist Visa to travel to Ireland for tourism and should not travel to Ireland without a valid visa.
The tourist visa is for short period visits of up to 90 days. Unless there are very exceptional circumstances, you will not be able to extend the tourist visa, and you are required to leave Ireland within 90 days.
This visa does not allow you to do any work in Ireland (whether it is paid or unpaid) and you will also not be able to use any public services.
Who is eligible for an Irish visa to enter Ireland?
Depending on your circumstances, your eligibility may vary and the local Irish embassy may require further information. However, the following criteria should be met for a short-stay visa for tourist purposes:
You must hold a valid passport with at least six months of validity
You must demonstrate that you can financially support yourself for the length of your stay in Ireland, and not become a financial burden on the state. You will need to provide a detailed bank statement, which covers a period of six months before you apply for a visa, showing that you have sufficient funds
You must be able to provide details of any previous applications you have made for an Irish visa
What is the visa application for the Irish short-stay visa?
The Irish tourist visa is an online application, completely from the country you live or legally reside in, in this case, the UK.
The visa application steps are as follows:
You must complete all sections of the tourist visa application form
You must sign the application form yourself (unless the visa application is for a child who is under 18, in which case the parent can sign)
The visa application must include details of any family members who are currently living in Ireland, or in a country within the EU/European Economic Area.
Pay the visa application fee
Compile all required documents
Send all the necessary documents, including the online application summary sheet, to the specific application office shown on the summary sheet
What is the required documentation for the tourist Irish visa?
As part of the tourist visa requirements, you will need to provide a number of documents.  The list of documents may vary depending on your particular circumstances.
The following documents must be provided with all tourist visa applications:
Application summary sheet
Information detailing the reason for your visit to Ireland
Your passport and, if possible, a photocopy of each page from previous passports
Two passport-sized colour photographs with your signature and Visa Application Tracking Number on the back of both of them
A letter provided by a reference in Ireland, inviting you to come to Ireland and the relationship you have with your reference. If the reference is not an Irish citizen, you must be able to provide evidence of their permission to remain in Ireland
Document showing the details of your accommodation booking (if applicable)
Written confirmation from you and your reference starting you will break any visa conditions, will not become a burden to Ireland and will leave within 90 days
Evidence showing that you are obliged to return to your home country. This could be a letter from your employer, or from a college
All provided documentation needs to be in its original form. Any letters from companies and educational establishments must be on an official headed paper. Further, documents must be translated into English or Irish if they are not already.
What is the tourist visa fee?
The current fees for tourist visa applications are:
€60 for a single-journey visa
€100 for a multiple-journey visa
Applicants are also responsible for any other costs including travelling, acquiring documents, etc.
How long does the Ireland visa take to arrive?
The time frame ranges, but it typically takes around 8 weeks to receive a decision on your application.
All non-EEA nationals, including those with visas, must obtain permission to enter Ireland by reporting to an Immigration Officer at the port of entry.
The length of time you will be allowed to stay in Ireland is determined by the Immigration Officer but will never exceed a maximum of 90 days.
This means that even if your visa application was approved and your visa issued, you are still not guaranteed entry into Ireland.
Upon arrival in Ireland, you must report to immigration officials.  It is here that you should show them your passport, valid visa and all other relevant documents. It is best to bring a photocopy of your application.
The official will make a decision based on the information you provide.
If they are okay with your information, you will be given official permission to enter and your passport will be stamped.
How can Total Law Help?
If you want to successfully obtain an Irish visa,  it is important to work with immigration professionals. Not only do we make the process easier and stress-free, but we also increase the chances of obtaining an Irish visa. Total Law is a group of accomplished immigration lawyers, with professional qualifications who are dedicated to helping people with immigration options and visa requirements. We are experts in Irish immigration.
We suggest you reach out to our Total Law team for support and advice. Our friendly and competent team is available to answer your questions seven days a week, either via a phone call or by using our website's chat form.
If you have any questions about Irish visa requirements or a short-stay visa, use our immigration service,  to discuss any questions that you may have about Irish immigration and for help navigating the immigration process.
Give us a call at 0333 305 9375 or contact us seven days a week via our live chat.
Advice Package
Comprehensive immigration advice tailored to your circumstances and goals.
Application Package
Designed to make your visa application as smooth and stress-free as possible.

Fast Track Package
Premium application service that ensures your visa application is submitted to meet your deadline.
Appeal Package
Ensure you have the greatest chance of a successful appeal. We will represent you in any case.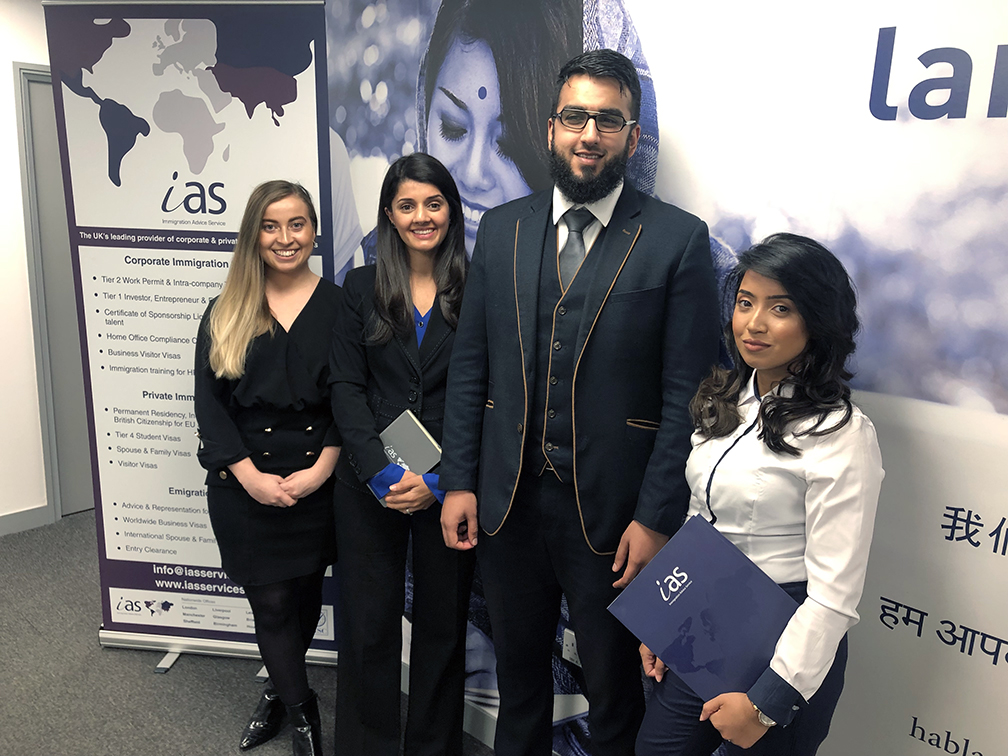 The Advice Package
During this untimed Advice Session with our professional immigration lawyers in London, you will receive our comprehensive advice, completely tailored to your needs and your situation.
Request the Advice Package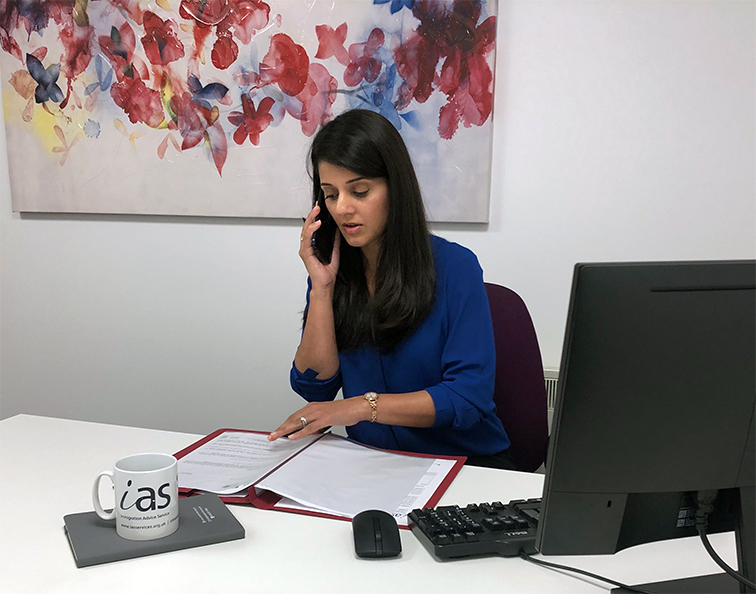 The Application Package
With our Application Package, your dedicated immigration lawyer will advise you on your application process and eligibility. Your caseworker will then complete and submit your forms to the Home Office on your behalf.
Request the Application Package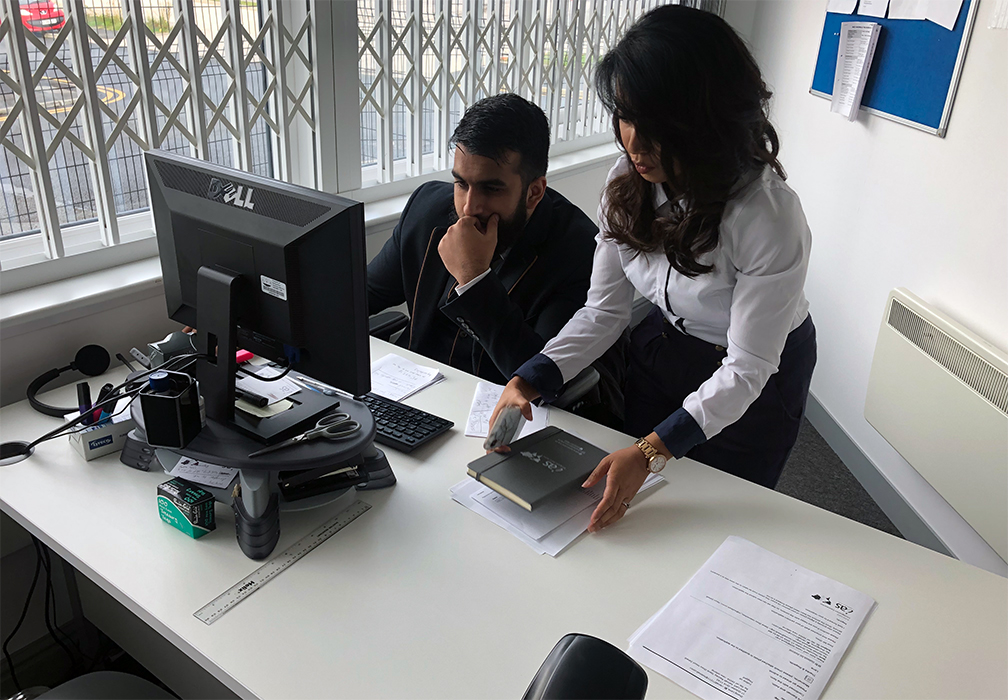 The Fast Track Package
Our Fast-Track Application Package is a premium service for those who need to submit their application in time with their deadlines. Your case will become a top priority for our lawyers and you will benefit from our highest-quality services.
Request the Fast Track Package
The Appeal Package
By choosing our Appeal Package, you can rely on our lawyers' legal knowledge and experience to ensure you have the highest chance of a successful appeal. We will also fully represent you in any hearings/tribunals.
Request the Appeal Package
Related pages for your continued reading.
Frequently Asked Questions
No. The tourist visa permits holders to stay in Ireland for up to 90 days, and usually can not be extended unless there are exceptional circumstances.
The visa application form is available in Arabic, Chinese, Russian, French, Turkish, Hindi and Urdu.
It is your responsibility to satisfy a visa officer that you have strong ties to your country of residence. An example of proving this is, you have a job, you must provide:
3 recent original payslips
A letter from your employer to show:
How long you have been employed
Your leave dates
The date you are expected to return
Your annual salary.
If you are studying, you can provide a letter from your school or college that states:
What course you are studying
The amount of time you have been a student
Amount of time remaining in your program
You can also showcase your family responsibilities by providing
Original birth certificates
Your marriage certificate
Evidence that your family is in your home country.
You can also provide evidence of other responsibilities such as a title deed, or a rental agreement.