Irish Passport Application for UK Citizens
If you are a UK Citizen who is interested in obtaining an Irish passport, you will first need to apply for Irish citizenship. Becoming an Irish citizen or holding dual citizenship is the primary requirement to get an Irish passport.
If you would like to apply for an Irish passport, contact Total Law for assistance. Speak to one of our expert immigration advisers today. Call +1 844 290 6312 or use the online contact form to get in touch regarding your application for an Irish passport.
What is an Irish Passport?
A passport is a travel document that can be used for proof of identity and citizenship. Only an Irish citizen can hold an Irish passport. An Irish passport will allow you to receive diplomatic support services from the Irish embassy when travelling. For the frequent traveller, a second passport can be especially helpful. When you submit your identification documents for a visa, you may still have one passport to use for travel.
UK nationals may be able to apply for Irish citizenship in order to get an Irish passport if they meet certain conditions. If you are married or in a civil partnership with an Irish citizen, you may be able to apply for Irish citizenship through naturalisation. You can also apply for Irish citizenship by birth or descent.
"I'm very happy with the standard of training received on the OISC Level 1 course, i passed my exam. Thank you!"
"My application was approved and a huge weight has been lifted from our shoulders this year "
"We used this service for the spouse visa extension application to assure that all the information was valid and correct."
Irish Passport Eligibility Criteria
The primary eligibility requirement to apply for an Irish passport is to be an Irish citizen. You will have to provide various documents as proof of identity when applying for your passport.
These may include:
Birth certificate
Driver's license
Required Documents for an Irish Passport Application
For a first-time Irish passport applicant born abroad, you will need to submit the following documents:
Identity verification form
Original copy of naturalisation certificate
Full original civil birth certificate
Original civil marriage or civil partnership certificate
Proof of address such as government correspondence,  original utility bills, or bank statements
Proof of names such as government correspondence, original utility bills, or bank statements
You must submit one document as proof of name and one document as proof of address. It cannot be the same document.
Photo identification such as a passport or a certified copy of your driver's license
Note that certified copies or certified translations of documents must be signed by a notary public or solicitor. If you do not have suitable documents you will have to arrange an in-person interview at the passport office.
How To Apply for an Irish Passport
Applying online is the fastest way to apply for an Irish passport. However, you may also fill out a physical application form. Once you submit a physical application you cannot apply online. An online passport application will take about ten minutes to complete if you have already obtained your passport's standard photographs.
In the event of an emergency, it may be possible to receive a faster processing time. Applications can be expedited due to the death, illness, or welfare of a family member. Once your application has been submitted, then it is not possible to expedite it.
You may apply online if you live in the following countries:
Ireland
Great Britain
Europe
Australia
Canada
New Zealand
United States
If you are living in Ireland you can get the paper APS 1 application form from the following locations:
A Garda Station
A Post Office
Passport Office in Dublin or Cork
Irish Passport Photo Guidelines
Overview
Poorly taken passport photographs are one of the main reasons why passport applications are rejected. Passport photos should meet the following guidelines:
The background should be plain white, cream, or light grey.
The photo should be taken from a distance to show the head to mid-torso.
The expression should be neutral and non-smiling.
The subject should be looking into the camera with their head straight, not tilted.
No shadows should be cast on the background or subject.
Facial features should be clearly visible.
Glasses may be worn if they are necessary for vision correction, however, no glare should be on the lenses.
Head coverings are permitted only for medical or religious reasons.
Digital Photos
For an online application, your digital photo must meet these specifications:
Be in full colour.
Be a minimum of 715 pixels wide x 951 pixels.
Be in JPEG format.
Not have compression, loss or compression artefacts.
Not be digitally enhanced or changed.
Not contain distortion.
Not be larger than 9 megabytes (9MB).
Printed Photos
For a printed application, your photo must meet these specifications:
The photos should show a close-up of your face and the top of your shoulders so that your face takes up between 70% and 80% of the frame.
Size: minimum of 35mm x 45mm and a maximum of 38mm x 50mm
Photos must be printed on photo-quality paper at a high resolution.
Photos must be in sharp focus and not over or underexposed
Photos must not contain ink marks or creases.
Not be digitally enhanced or changed.
The reverse of the photos must be white and unglazed.
Black and white photos are recommended but colour photos are accepted.
If you have difficulty taking a photo to these specifications at home, you may choose to visit a photo booth or passport photo provider, such as some post offices. Having a passport photo provider take your four passport photographs for you can provide you with peace of mind that the photos are taken to the correct standard.
Passport Costs and Fees
You will typically be required to pay all passport application fees by credit or debit card, bank draft, or postal order.
Adult standard 10-year passport €75
Large 66 page 10-year passport €105
Passport card €35
Standard passport plus passport card €100
Large passport plus passport card €130
Fees for children range from €20 to €75. You may be required to pay additional postage fees of €15 for the return of your documents if you live outside of Ireland when you apply online. When applying by post there is an additional €9.50 fee for a single application or €16 for a family application of up to four application forms.
Irish Passport Processing Time
Processing times for your passport can vary. Typically it takes ten to thirty-five business days from the time your application is received to process an online submission. If additional documents are requested, the processing time will begin when your documents are received.
A paper-based application can take significantly longer to process, averaging around eight weeks.
In the event of an emergency, you may be able to book an urgent passport appointment and receive an expedited processing time.
How Can Total Law Help?
With Total Law, your passport application can be assembled by our team of professional immigration lawyers, ensuring your documentation is correct and your application has the best chance of approval.
Your Total Law advisor will provide you with all the necessary advice to proceed with your application for an Irish passport.
For further information, contact us today at +1 844 290 6312 or use our online contact form to get in touch with our team of top immigration lawyers.
Advice Package
Comprehensive immigration advice tailored to your circumstances and goals.
Application Package
Designed to make your visa application as smooth and stress-free as possible.

Fast Track Package
Premium application service that ensures your visa application is submitted to meet your deadline.
Appeal Package
Ensure you have the greatest chance of a successful appeal. We will represent you in any case.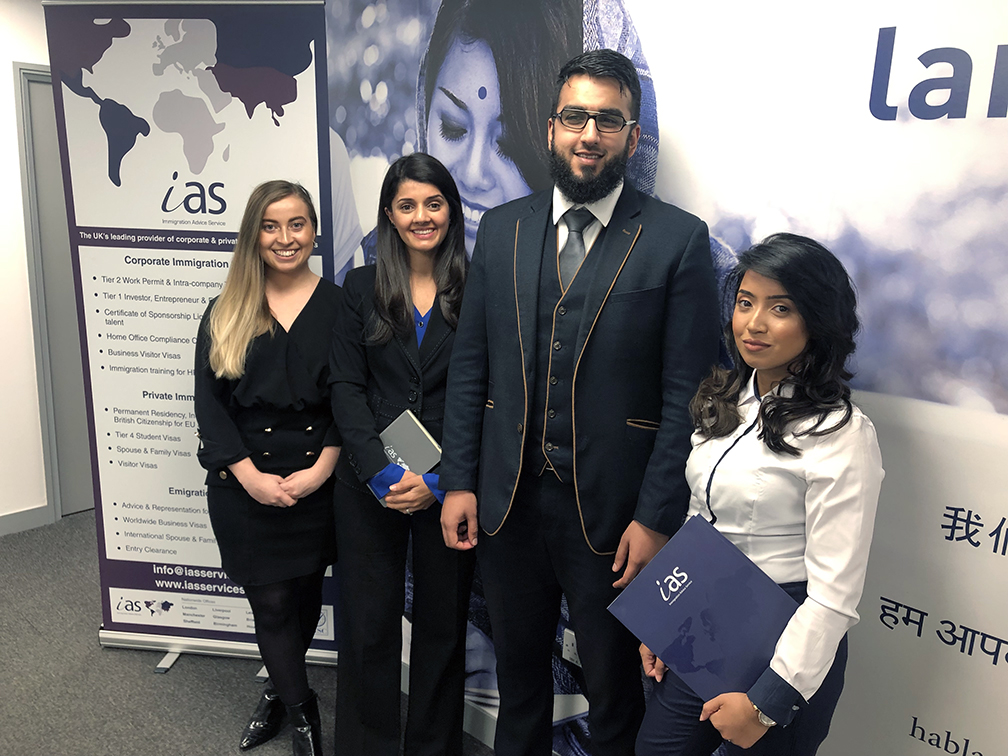 The Advice Package
During this untimed Advice Session with our professional immigration lawyers in London, you will receive our comprehensive advice, completely tailored to your needs and your situation.
Request the Advice Package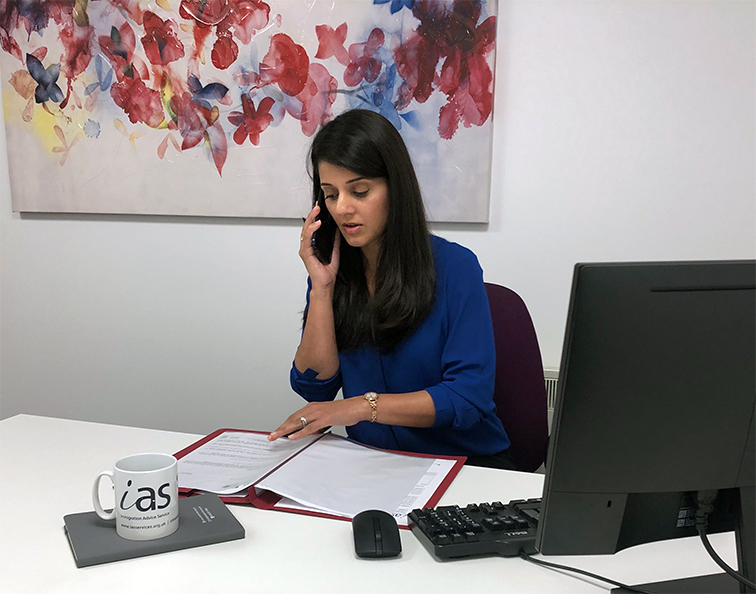 The Application Package
With our Application Package, your dedicated immigration lawyer will advise you on your application process and eligibility. Your caseworker will then complete and submit your forms to the Home Office on your behalf.
Request the Application Package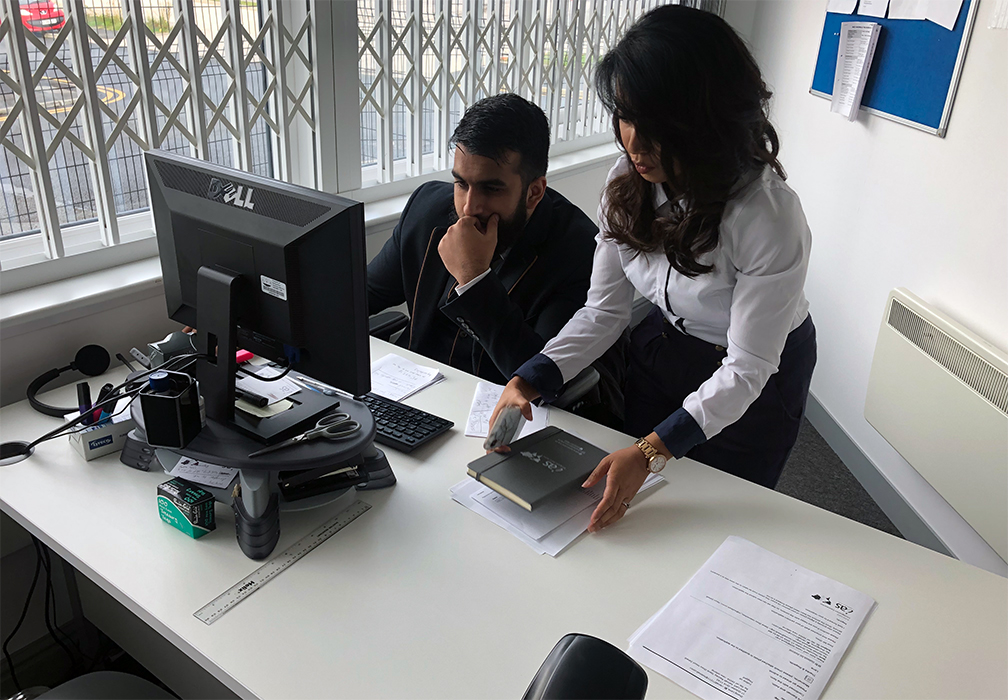 The Fast Track Package
Our Fast-Track Application Package is a premium service for those who need to submit their application in time with their deadlines. Your case will become a top priority for our lawyers and you will benefit from our highest-quality services.
Request the Fast Track Package
The Appeal Package
By choosing our Appeal Package, you can rely on our lawyers' legal knowledge and experience to ensure you have the highest chance of a successful appeal. We will also fully represent you in any hearings/tribunals.
Request the Appeal Package
Related pages for your continued reading.
Frequently Asked Questions
Currently, it is impossible to apply for Irish citizenship online. After you have gathered the requested documentation and filled out the application form you must send it all to the relevant application office at the Department of Foreign Affairs. Your original documents will be returned to you by post. While you may be able to receive your first Irish passport a bit quicker by using a passport express service, there is no way to speed up an application for citizenship. However, as a UK citizen, you can freely reside in Ireland as well as work and study without citizenship or a passport.
Yes, it is allowed for British citizens to receive Irish citizenship. If permission is granted, you will be able to hold dual citizenship. You can carry both a UK passport and an Irish passport. This affords you a number of benefits, including the ability to travel while you are waiting to receive a visa.
Irish passports for adults are valid for a period of ten years. To continue travelling abroad, it is important to pay attention that your passport is still valid for another six months beyond your planned date of travel.
Before the Covid-19 pandemic, standard applications were processed within six months. Currently, it can take up to 23 months from the date the application is submitted. You must be able to prove reckonable residence in Ireland directly before applying, although as a UK citizen you are free to travel to Ireland without citizenship. When you apply for citizenship you may have to submit your original documents with your application package. Thus, you may need to wait for your original documents to be returned in order to apply for your Irish passport.
For fraud prevention purposes, only original birth certificates and marriage certificates are accepted. The passport office will not accept certified copies, photocopies, or laminated versions of these documents. If you no longer have your birth certificate the best thing to do is to contact the state in which you were born to request a new one. Then, apply for your Irish passport.