Irish Civil partner visa: How to Apply from the UK
With an Irish civil partner visa, you may live with your Irish civil partner in Ireland.
If you have any questions regarding the UK partner visa for US Citizens, you can contact our expert immigration lawyers to discuss any concerns you may have, or for some help navigating the application process.
You can call us on 0333 305 9375, or contact us online seven days a week via our live chat.
What is the civil partner visa? 
The civil partner visa is an immigration pathway open to proposed civil partners and civil partners of Irish nationals from non-EEA visa-required countries.
A civil union is a legally recognized arrangement akin to marriage for same-sex couples. Please note that only couples who entered into a civil partnership before 16 May 2016 will be recognized as civil partners in Ireland and can therefore use this route.
If you entered into a civil partnership after the above date, you should apply for a spouse visa or de facto partner visa instead.
The civil partner visas fall under the long stay 'D' visas to join family members. With the visa, the holder is permitted to live and work in Ireland without requiring an employment permit.
"I'm very happy with the standard of training received on the OISC Level 1 course, i passed my exam. Thank you!"
"My application was approved and a huge weight has been lifted from our shoulders this year "
"We used this service for the spouse visa extension application to assure that all the information was valid and correct."
Do British citizens require a civil partner visa application? 
Any British citizen can move to Ireland to join their civil partner without a visa due to the long-withstanding agreement between the UK government and Irish government, which permits citizens to freely work, live, study and reside without immigration obstruction. It is known as the "Common Travel Area."
The same privileges are enjoyed by Irish citizens who also do not require UK visas to live, work or study in the UK.
If you permanently and legally reside in the UK but are not a British citizen, however, you will require a visa valid in Ireland to reunite with your partner. If you're from an EEA country or an Irish non-visa-required country, you can travel to meet your partner without applying for a visa. You only need to provide evidence of your relationship with your spouse or civil partner at the port of entry.
What are the eligibility requirements for the civil partner visa application process? 
As this type depends on the personal circumstances between you and your partner. The basic and general requirements that all applicants must meet are:
You must be up to 18 years.
You and your partner must have met face-to-face at least a couple of times. The relationship can not solely exist over the internet or telephone.
You must hold a recognizable marriage or civil partnership certificate
You and your civil partner or spouse must provide evidence that your relationship is genuine
You both must commit to living together as civil partners or husband and wife permanently
What are the/Civil Partner Visa Application Sponsorship requirements?  
Your civil partner must be residing in Ireland to sponsor your application. However, to be eligible, they must be a:
An Irish citizen who resides in Ireland or has the intention to reside in Ireland
Foreign nationals and legal residents with an Irish Employment Permit
Foreign nationals and legal residents with Stamp 4 permission. This also includes long term residents
Foreign nationals and legal residents with Stamp 5 permission.
D. students studying an accredited doctorate course in Ireland
Ministers of religion with Stamp 3 permission
Researchers under hosting agreement or with a Critical Skills Employment Permit
What is the application process for the civil partnership visa?
Your application must be submitted in writing to Immigration Service Delivery. You must complete the "Civil Partner of an Irish National application form" and submit it by registered post, with all the required original documentation to the following address:
Spouse of Irish National Unit
Residence Division – Unit 6
Immigration Service Delivery
PO Box 12695
Dublin 2
What are the required documents to include in the visa application? 
All of the following documents must accompany your application form:
Completed Application Form, signed and dated (by you and Irish National)
Your original marriage/civil partnership certificate
Your original passport(s) and birth certificate
Your Irish spouse's/civil partner's original passport and birth certificate (Passport Cards are not acceptable)
Divorce papers from the applicant and/or spouse (if applicable)
Bank Statements for the previous 6 months for the Irish National
Bank Statements for the previous 6 months for the non-EEA national
Evidence of Private Medical Insurance
Evidence of joint accommodation such as rent book, joint tenancy/lease agreement, mortgage payments, proof of homeownership
Evidence of address in your name and your civil partners such as recent utility bills (for example – gas, electricity, water, television license, letters from children's schools (if applicable).
All original documents will be returned following the application, and copies will be retained on file. Incomplete application forms will not be processed and will be returned to you. All documentation provided with incomplete applications will be returned. All documents must be provided in either English or Irish. If they are not, they must be translated by an accredited translator before submission.
What happens after the visa is approved? 
Per the Irish immigration rules, all citizens of non-EEA countries must go through border control at the point of entry upon arrival in Ireland.
At border control, an immigration officer will look through the travelling civil partner's documents. The immigration officer will then decide if they are permitted to enter Ireland. You should tell the immigration officer that you plan to apply for updated immigration status or residency in Ireland based on your relationship with the Irish citizen
At border control, you will be asked for the following documents at a minimum:
Valid passport
D Visa (if they are from a visa-required country)
Marriage or civil partnership certificate
If you are granted entry clearance to enter Ireland, the immigration officer will place a landing stamp on your passport. The landing stamp gives you permission to stay in Ireland up to the date indicated or for a maximum of 3 months.
Register with immigration
You must be in Ireland before you can register with immigration authorities and apply for residency permission. This is an important step as this residency permission allows your non-EEA spouse or civil partner to live with you in Ireland.
You must register with the immigration authorities within 90 days of your arrival in Ireland or within the time specified on the landing stamp (which may be for less than 90 days) provided at border control.
Depending on where in Ireland you are living, there are different places you can go to register. You and your spouse or partner need to provide the following to register with immigration and apply for residency:
Your original marriage or civil partnership certificate
Your original passport
Your spouse's or civil partner's original passport
Evidence of your joint address in Ireland
Registration fee of €300
At the appointment, you will have their fingerprints and photo taken.
Should the appointment go well, the Registration Officer will put a "Stamp 4" in your passport. You then have permission to live and work in Ireland for the length of time stated on the stamp.
You will be given a registration certificate called an Irish Residence Permit (IRP). This is a credit-card-sized plastic card that displays basic information about the cardholder.
Your visa Stamp 4 permission will be valid for 3 years. In order to stay in Ireland, you will need to renew this immigration status prior to its expiry.
How Can Total Law Help?
Total Law is a team of accomplished immigration lawyers credited by the solicitors regulation authority that are happy to support couples with legal assistance and immigration advice for their civil partnership applications.
If you require legal assistance, we are the right team of immigration experts to help you with the civil partner visa process.
Updating immigration status can be a lengthy and confusing process, made much easier when you have a trustworthy team like Total Law working for you! Contact us today to see how we can work together to get you the immigration results you're after. We are available 7 days a week by phone or via our online chat.
Advice Package
Comprehensive immigration advice tailored to your circumstances and goals.
Application Package
Designed to make your visa application as smooth and stress-free as possible.

Fast Track Package
Premium application service that ensures your visa application is submitted to meet your deadline.
Appeal Package
Ensure you have the greatest chance of a successful appeal. We will represent you in any case.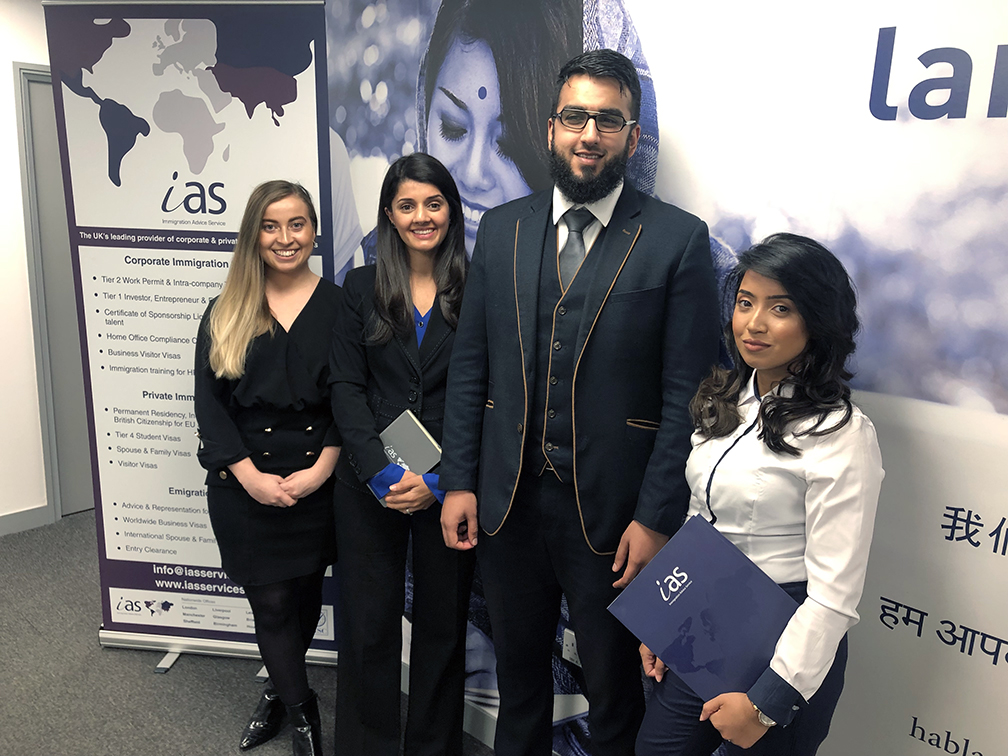 The Advice Package
During this untimed Advice Session with our professional immigration lawyers in London, you will receive our comprehensive advice, completely tailored to your needs and your situation.
Request the Advice Package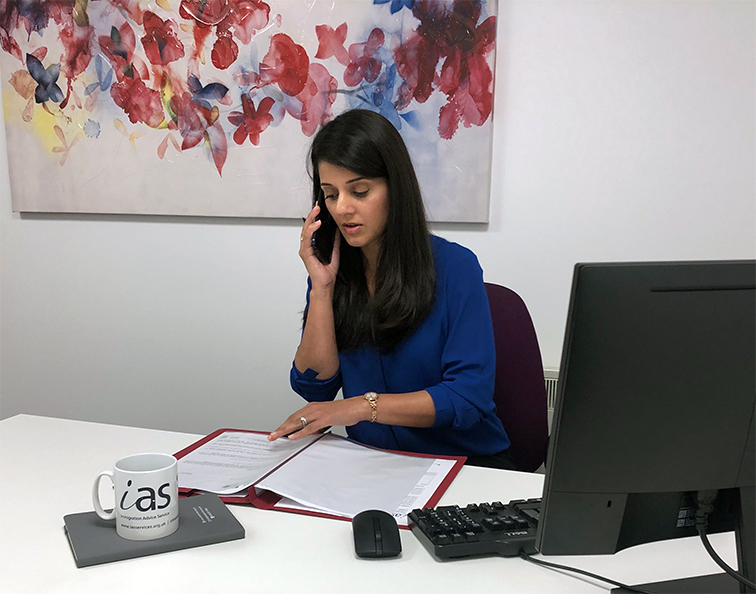 The Application Package
With our Application Package, your dedicated immigration lawyer will advise you on your application process and eligibility. Your caseworker will then complete and submit your forms to the Home Office on your behalf.
Request the Application Package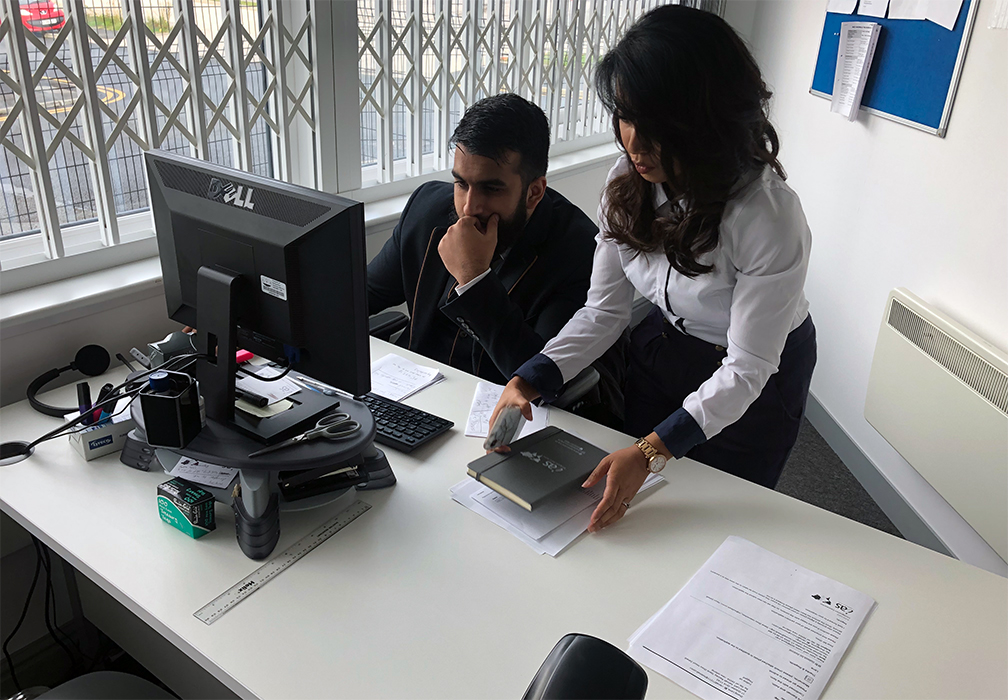 The Fast Track Package
Our Fast-Track Application Package is a premium service for those who need to submit their application in time with their deadlines. Your case will become a top priority for our lawyers and you will benefit from our highest-quality services.
Request the Fast Track Package
The Appeal Package
By choosing our Appeal Package, you can rely on our lawyers' legal knowledge and experience to ensure you have the highest chance of a successful appeal. We will also fully represent you in any hearings/tribunals.
Request the Appeal Package
Related pages for your continued reading.
Frequently Asked Questions
A civil partnership is a legal relationship entered into by a couple that is registered and grants them similar legal rights to married couples. Civil partnerships are different from marriages as they've not formed by vows, instead, they're formed by signing the civil partnership document.
You must inform the Garda National Immigration Bureau Registration office where you applied if you separate from your spouse/civil partner within 7 days of the separation. You will also need to contact the Spouse of the Irish National Unit detailing the circumstances surrounding your separation, at least 3 months before your immigration permission expires. You can maintain your immigration permission after a separation only if you've been in the marriage or civil partnership for at least 3 years and resident in Ireland for the last 2 years before separation. If it's less, you may have to leave the country. Your ex-civil partner will be unable to sponsor any other spouse or civil partner for 7 years after the date of your spousal permission.