Immigrant Investor Programme
The Immigrant Investor Programme is designed for applicants who wish to make a significant financial investment in Ireland.
You may call us on 0333 305 9375, or contact us online seven days a week via our live chat.
What exactly is the immigrant investor programme?
Note that as of 15 February 2023, the Irish Immigrant Investor Programme will no longer be accepting new applications. 
Foreign nationals wishing to immigrate to Ireland for business purposes may wish to consider the Start-up Entrepreneur Programme (STEP). Alternatively, those who are self-sufficient and wish to retire in Ireland may consider applying for Stamp 0.
The Ireland Immigrant Investor Programme (IIP) is a route that is open to non-EEA nationals who commit to an approved investment fund that is a minimum investment within Ireland. Potential investors must prove that they are of 'good character' and have a significant amount of money to invest.
The four different routes in the Immigrant Investor Programme are Enterprise Investment, Investment Fund, Real Estate Investment Funds and Endowments. Each route requires a significant investment of funds. The investment option can not be done so through a loan or a similar route.
The immigrant investor programme IIP leads to residency in Ireland, making it a great option, for this with enough money, for Irish citizenship.
"I'm very happy with the standard of training received on the OISC Level 1 course, i passed my exam. Thank you!"
"My application was approved and a huge weight has been lifted from our shoulders this year "
"We used this service for the spouse visa extension application to assure that all the information was valid and correct."
Do UK citizens require an immigrant investor visa?
The UK government and Irish government have a long-standing agreement, known as the Common Travel Area agreement (CTA).
This agreement has been in place for decades and is of great benefit to UK citizens as it permits them to move, live, study, work, travel, and invest without any visa.
It also permits people with Irish residency to go to the UK with the same benefits and rights.
However, there are many residents who live in the UK that are not nationals and live there by way of a different immigration route or visa.
If this is true for you, and you are a non-EEA national that lives in the UK, you must apply for the Ireland investor visa if you wish to participate in the Irish immigrant investor programme.
What are the eligibility requirements for the immigrant investor programme?
As previously mentioned, there are four distinct routes, all of which have varied investment requirements. All lead to Irish citizenship for successful applicants.
The Enterprise Investment
The Enterprise Investment is suitable for those who wish to invest in a new enterprise or in an existing business in Ireland. To be eligible for the Enterprise Investment successful applications must:
Minimum investment of € 1 million to invest in an Irish enterprise for three years
The investment is intended for a start-up or an existing Irish business registered and based in Ireland
The investment can be in a single Irish enterprise or spread over a number of Irish enterprises
The investment can be given to social housing and/or primary care centres
The investment must be made in the applicant who is seeking residency in Ireland
The Investment Fund
The Investment Fund is for those who intend on investing in a small or medium-sized enterprise in Ireland.
For this route, the investor must have an investment of at least € 1 million invested over at least three years, of which all of the money has to be invested in Ireland.
The Real Estate Investment Fund
The Real Estate Investment trust is for those looking to make what is considered a "low-risk" investment in the property, including rental property, with the goal to reduce negative equity and create an income stream. The requirements for this investment are:
A minimum of € 2 million to invest in any Irish Real Estate Investment Fund
The investment must be held and retained for three years
After five years, there is no requirement to maintain said real estate investment.
The Endowments
This route is more for individuals that wish to give to charity and/or other endeavours which benefit the public at large. The requirements for the endowment investment are:
 € 500,000 minimum investment that must be towards a charitable or philanthropic organization
No expected financial returns
5 or more investors may work together with each investor offering no less than €400,000 each
The endowment must be for the Irish public and benefit the community
What is the immigrant investor programme application process? 
Once you determine which of the investment options suits your needs best, you may begin the application process for the Immigrant Investor Programme. You must start by completing the application form, which involves getting approval for any of the investment options on your investment proposal.
Applicants will need to get the supporting documentation for their application, and then pay the visa fee, which is a non-refundable of €1,500.
After you submit your paperwork,  it is considered by the Ireland National Immigration Service. No investment funds need to be transferred until after the approval of the application. If you are successful, you must follow through with your investment and show proof of transfer of funds.
In return, you will be granted official permission to remain in Ireland by way of a stamp 4 status, which normally takes about 2 years of living in Ireland to get. With stamp 4 permission, you hold the right to remain, the right to live and work in Ireland. You will also have access to Ireland's public funds and services.
The stamp 4 status lasts for 2 years at which point, can be renewed for a further 3 years, so long the applicant can prove they've kept to their investment promises and have kept a clean criminal record.
How does an applicant prove they are of Good Character? 
One of the main requirements for the investor programme is the good character requirement. To show Irish immigration officials that you are of "good character," you will have to provide the following information:
An official statement of good character from the police in your home country as well as everywhere that you have lived for six months or more in the ten years preceding the date of the application for the Investor Visa
You can also undertake a screening by reputable international risk management or security screening organization (this is optional)
Can dependents join Investors in Ireland? 
Eligible family members may come to Ireland with the applicant under the Immigrant Investor Programme. Those that are eligible are a spouse/civil partner, unmarried partner, children under the age of 18 and children between the ages of 18 and 24 who are financially dependent on you and are single.
Family members may even be eligible for a discount for schooling expenses. This can be up to €50,000 for educational expenses that could be discounted, which needs to be listed in the investment application and paired with a letter of offer from a University or Institute of Technology.
How can Total Law Help? 
High net worth individuals have many different endeavours that they need to focus on. If you are one of those people and you wish to move and experience life in Ireland, reach out to our knowledgeable team at Total Law for help in your investment programme application.
Our competent team will do the hard work from collating your information, helping you determine which investment route is best suited to you, and completing all the paperwork.  When you work with us, you increase your chances of a successful application.
You may call us on 0333 305 9375, or contact us online seven days a week via our live chat. We are available seven days a week either by phone or online chat.
Advice Package
Comprehensive immigration advice tailored to your circumstances and goals.
Application Package
Designed to make your visa application as smooth and stress-free as possible.

Fast Track Package
Premium application service that ensures your visa application is submitted to meet your deadline.
Appeal Package
Ensure you have the greatest chance of a successful appeal. We will represent you in any case.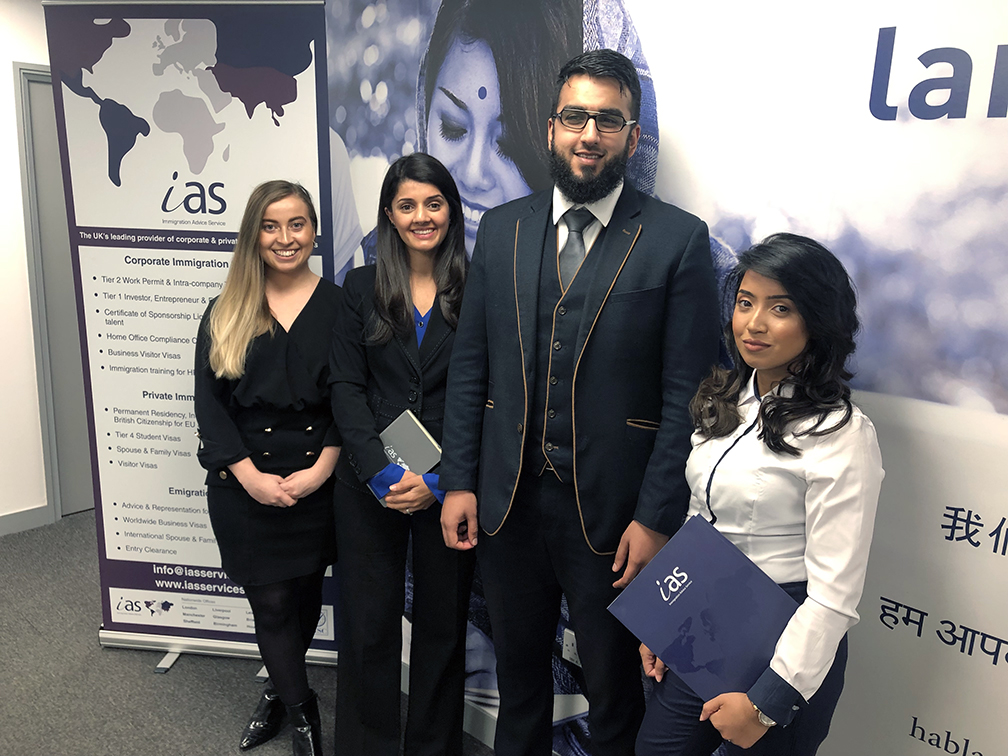 The Advice Package
During this untimed Advice Session with our professional immigration lawyers in London, you will receive our comprehensive advice, completely tailored to your needs and your situation.
Request the Advice Package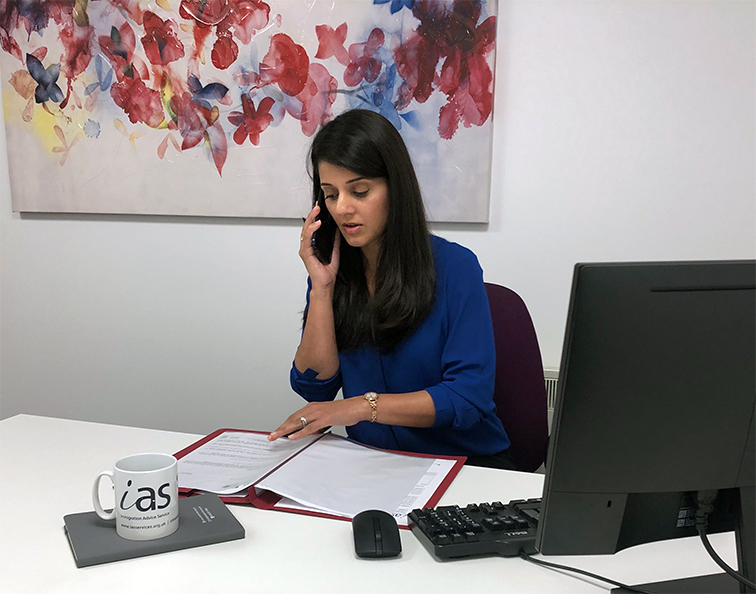 The Application Package
With our Application Package, your dedicated immigration lawyer will advise you on your application process and eligibility. Your caseworker will then complete and submit your forms to the Home Office on your behalf.
Request the Application Package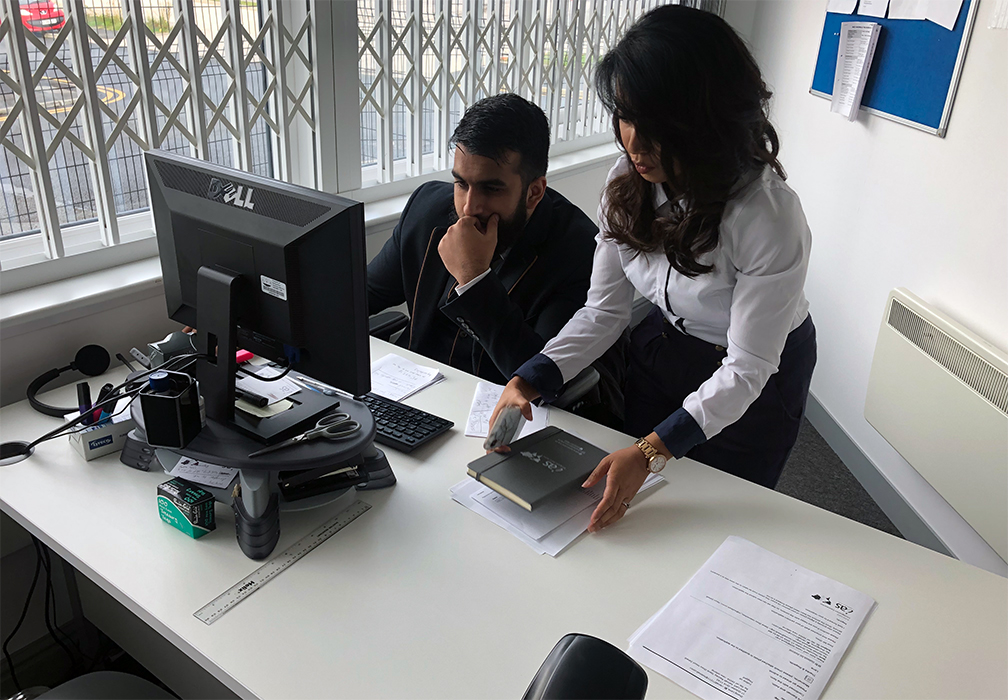 The Fast Track Package
Our Fast-Track Application Package is a premium service for those who need to submit their application in time with their deadlines. Your case will become a top priority for our lawyers and you will benefit from our highest-quality services.
Request the Fast Track Package
The Appeal Package
By choosing our Appeal Package, you can rely on our lawyers' legal knowledge and experience to ensure you have the highest chance of a successful appeal. We will also fully represent you in any hearings/tribunals.
Request the Appeal Package
Related pages for your continued reading.
Frequently Asked Questions
In most instances, applicants can look forward to a decision within 3-4 months of the application submission. Sometimes, however, it takes longer than this, due to a lack of sufficient paperwork and documentation. When this happens, Irish immigration officials will request further information, which causes delays.
If your application is unsuccessful, you will receive a letter that will highlight the reasons made by the Minister on why your application was refused. Please note, that the decision is final and a rejection of an application for residence under the immigrant investor programme is not subject to a review or appeal.
Ireland IIP is a residency programme so it does not offer a direct route to citizenship by investment. However, after 5 years of residency in Ireland, you are permitted to apply for citizenship under the naturalization rules of the country. You may either apply for Irish permanent residency or qualify for Irish citizenship after completing at least five years of residency in the country.
Yes, you can be Irish citizenship under Irish law without renouncing your nationality. Ireland allows for dual citizenship.
If you wish to apply for an Irish passport after a span of five years in the country, you'll be able to keep your original citizenship too, unless your original home country has other rules against this.