Dual Citizenship in Ireland for UK Citizens
UK citizens who are eligible for citizenship in Ireland may be able to apply for dual citizenship. Dual citizenship gives so many benefits.
If you would like to become an Irish citizen, contact us for assistance. Call our UK office today on 0333 305 9375 or use the online contact form to get in touch.
What is Dual Citizenship?
Dual citizenship is a condition in which an individual is a citizen of two countries at once. Not every country allows dual citizenship. When you are a dual citizen, you have additional privileges and benefits.
Benefits of dual citizenship in Ireland may include:
The right to travel without a visa
The right to work freely
The right to vote in elections
The right to study without a student visa
The right to hold an Irish passport
The right to reside in Ireland legally without restriction
However, you may also have additional obligations, such as tax payments.
Dual citizenship is a common choice for citizens who have spouses who were born abroad, elderly people who would like to retire abroad but maintain ties to their home country or children who have parents in two different countries.
"I'm very happy with the standard of training received on the OISC Level 1 course, i passed my exam. Thank you!"
"My application was approved and a huge weight has been lifted from our shoulders this year "
"We used this service for the spouse visa extension application to assure that all the information was valid and correct."
Three Steps To Apply For Dual Nationality
When you apply for Irish citizenship as a UK citizen, you will gain Dual Nationality automatically. You will then need to complete a number of steps in order to naturalize.
 1. Review Eligibility
You will need to ensure that you meet all eligibility requirements for the category you are applying under. A qualified immigration lawyer can review your situation and advise you on how best to proceed.
2. Costs and Fees
You will need to pay the non-refundable fee for the processing of your application as well as an additional fee for your citizenship certificate and ceremony if your application is approved. If your application is rejected, you may be able to receive a partial refund
3. Submit Your Application Package
Typically applying online on the government website is the fastest way to submit your citizenship application. The citizenship application will ask you varying identification questions as well for prove you meet the eligibility requirements. You will need to refer to your supporting documents in order to answer these questions. It is important to answer the questions thoroughly and truthfully to avoid having your application delayed or rejected.
Applying For Dual Nationality From Within Ireland
If you are an Irish or British citizen, you can take advantage of the Common Travel Area Agreement set by the European Union.
As a UK citizen, you do not need permission to stay in Ireland during the time that you are waiting for your citizenship application to receive a decision.
Because Ireland is within the Common Travel Area, British citizens can live and work freely in Ireland without citizenship.
UK citizens also have the automatic right to study and work in Ireland without restriction.
This means you can apply for Irish citizenship while staying in Ireland.
You do not need to leave the country while you wait to be granted citizenship as citizens from other countries do.
Eligibility For Dual Nationality
As a UK Citizen, you may be eligible for Dual Nationality in Ireland if you meet one of  the following conditions:
Eligible by naturalization
Eligible by descent
Eligible by marriage
Eligible By Naturalization
In Ireland, naturalization allows UK citizens to become Irish citizens after living in Ireland continuously for a certain length of time.
To be eligible for citizenship rights by naturalization, you need to have lived in Ireland for a minimum of five years of "reckonable residence" prior to applying for Irish citizenship.
Reckonable residence is the amount of time you lived in Ireland under certain guidelines. The Irish Immigration Service has a calculator you can use to determine your reckonable residence.
In some cases, such as for a stateless person or an applicant with refugee status, the ministry will only require three years of reckonable residence.
The five years of reckonable residence you claim must be during the nine years directly prior to your application. Leading up to your application for Irish citizenship, you must have had a continuous residence for one year in Ireland. During that year you cannot have spent more than six weeks outside of Ireland.
You must also meet additional eligibility requirements, including:
Unmarried applicants must be 18 years old or older
Applicants must be of good character. Good character is defined as not having been convicted of serious crimes or violating previous immigration permissions in Ireland.
Applicants must intend to live in Ireland on a permanent basis
Applicants must declare loyalty to the Irish state during their citizenship ceremony.
Eligible By Marriage
If you are married to or the civil partner of an Irish citizen, you can become a dual citizen. You can gain Irish nationality after living in Ireland for three years of reckonable residence. However, you must still meet the requirement of living in Ireland for one year of continuous residence preceding your application.
In addition to the other requirements for Irish citizenship, to be eligible for dual citizenship by marriage you must:
Be 18 years or older at the. time of applying for Irish citizenship
Be living with your spouse or civil partner who is an Irish citizen
Have been married or in a civil partnership with an Irish citizen for a minimum time period of three years prior to applying
Be able to prove you live together with your spouse or civil partner. Evidence may include documents for jointly owned property or a shared bank draft
Eligible By Descent
If you are of Irish descent, you can automatically be granted Irish citizenship. This is true whether you were born in Ireland or born abroad. You will be eligible even if your parents were unmarried at the time of your birth.
You can also claim additional citizenship in Ireland by descent from your grandparents who were born in Ireland. Only one grandparent needs to have been born in Ireland to be eligible.
Other Irish citizen family members will not qualify you for eligibility by Irish descent.
Citizenship Ceremony and Certificate
You will need to check if you are required to attend a citizenship ceremony. In some circumstances, applicants may not be required to follow this step. You will receive an invitation to your citizenship ceremony by mail once your citizenship application is accepted and approved. The citizenship ceremony is typically where you will receive your certificate of naturalization.
Applying for Your Irish Passport
Once you officially become an Irish citizen, you can apply for a new passport with the Department of Foreign Affairs. This can be done online or by mail. Typically filling out the application form online is the fastest and easiest way to apply for a passport. You may need to submit original documents such as your valid passport or UK birth certificate. You will receive your original documents back by post after your passport application is processed.
Processing Times For Dual Citizenship
There is no guaranteed time for the process of obtaining dual citizenship. However, typically if no additional documents are needed, you will receive your Foreign Birth Registration document 5-6 months from your time of application.
Thoroughly completing your application and providing all necessary documents will ensure that your application package is processed as quickly as possible. For this reason, it can be helpful to work with a qualified immigration lawyer who can review your application.
Your British passport and other original documents or evidence that you request to be returned to you will be sent to you by mail following the processing of your application.
Costs and Fees
There are several costs and fees associated with applying for Irish citizenship as a British citizen. These can include:
Foreign citizenship application fee of €175
Certificate of Naturalization adult fee of €950
Certificate of Naturalization child fee of €200
Irish passport fee
You may have to pay additional costs in the process of obtaining Irish citizenship. Other fees may be applied for services necessary to obtain supporting documents or certified translations.
How Can Total Law Help?
With Total Law, visa applications can be assembled by our team of professional immigration lawyers, ensuring your documentation is correct and your application has the best chance of approval.
Your Total Law advisor will provide you with all the necessary advice to proceed with your application for dual citizenship.
For further information, contact us today at 0333 305 9375 or use our online contact form to get in touch with our team of qualified immigration lawyers.
Advice Package
Comprehensive immigration advice tailored to your circumstances and goals.
Application Package
Designed to make your visa application as smooth and stress-free as possible.

Fast Track Package
Premium application service that ensures your visa application is submitted to meet your deadline.
Appeal Package
Ensure you have the greatest chance of a successful appeal. We will represent you in any case.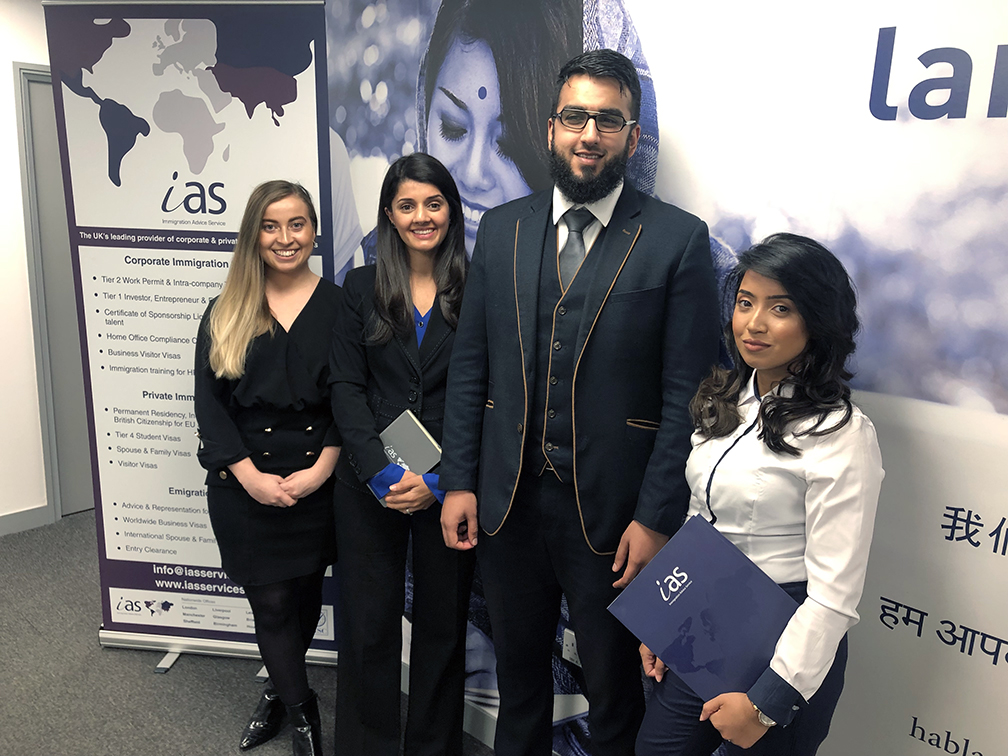 The Advice Package
During this untimed Advice Session with our professional immigration lawyers in London, you will receive our comprehensive advice, completely tailored to your needs and your situation.
Request the Advice Package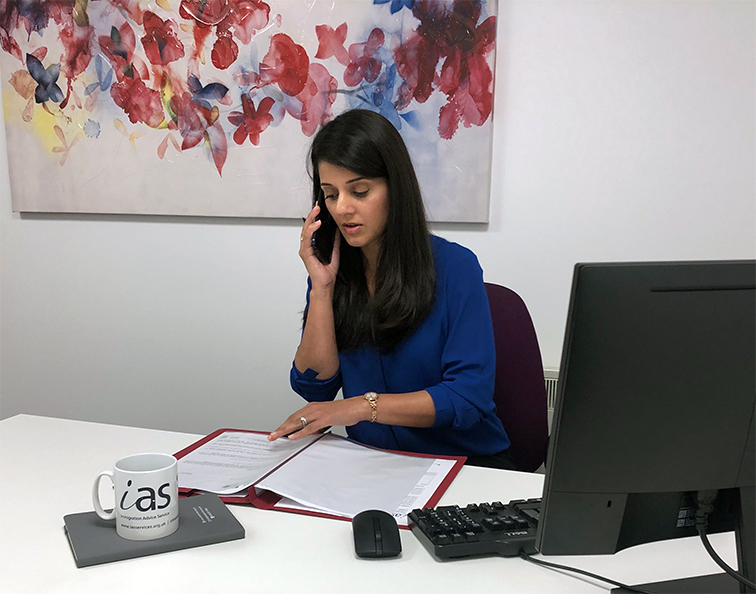 The Application Package
With our Application Package, your dedicated immigration lawyer will advise you on your application process and eligibility. Your caseworker will then complete and submit your forms to the Home Office on your behalf.
Request the Application Package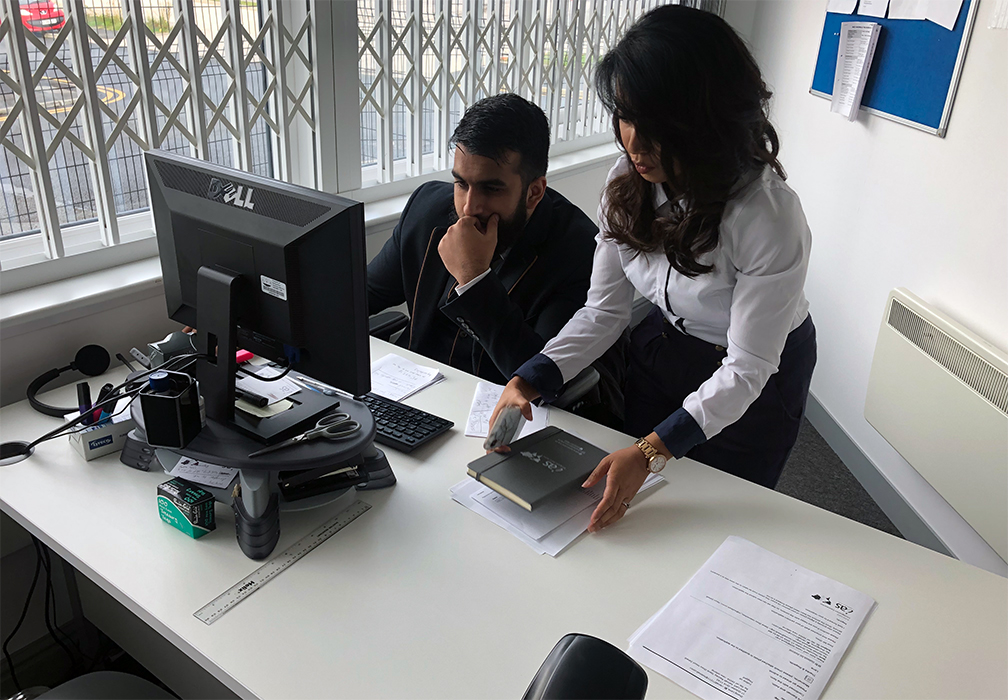 The Fast Track Package
Our Fast-Track Application Package is a premium service for those who need to submit their application in time with their deadlines. Your case will become a top priority for our lawyers and you will benefit from our highest-quality services.
Request the Fast Track Package
The Appeal Package
By choosing our Appeal Package, you can rely on our lawyers' legal knowledge and experience to ensure you have the highest chance of a successful appeal. We will also fully represent you in any hearings/tribunals.
Request the Appeal Package
Related pages for your continued reading.
Frequently Asked Questions
When you apply for Irish Citizenship, if there are no additional documents required, in 5-6 months you will receive your Foreign Birth Registration document in the mail. After this, you can apply for your Irish Passport. It will take about 4 more months. The total process from start to finish takes about 9 months.
Yes, smooth travel globally is the reason why many people choose to become dual citizens. After receiving your Irish passport, whenever traveling and crossing any borders, especially entering and exiting Ireland, you should make sure to always have both passports with you.
The citizenship application fee in Ireland is €175. If your application is accepted, you will then have to pay a fee for your Certificate of Naturalization. This can range from €200 to €950 depending on your age and circumstances.
In the event that your application for Irish citizenship is rejected or denied, you can simply begin the application process again. Consulting a qualified immigration law firm is the best way to ensure that your application is accepted the first time you apply. An immigration specialist can review your application form and required documents to be sure that you have a strong case for citizenship.