Ireland Child Dependent Visa for UK Citizens
The Child Dependent Visa allows Irish citizens and residents (including UK citizens) to bring their children to Ireland.
The immigration process of obtaining a visa can be stressful and mentally tasking, but Total Law has you covered. For immigration advice and support, contact Total Law for assistance with your application process. Please speak to one of our expert immigration lawyers today.
Call our professional client care team today for useful immigration advice on child-dependent visa applications or if you have further inquiries at 0333 305 9375.
What is a Child Dependent Visa?
The Child Dependent visa is under the Join Family Visa Category, which allows dependent children of Irish citizens and residents to move and join their family members in Ireland. This is a Long Stay "D" visa for individuals who want to stay in Ireland for more than three months.
If the child is dependent on an Irish or foreign national who is lawfully residing in Ireland, you may be able to acquire a child-dependant visa. If you are an international protection beneficiary, you might be able to get the child a dependant visa under certain circumstances, as there are specific standards for each category.
The child will be allowed to move to Ireland with the help of a dependent child visa, which could increase their chance of being granted permanent citizenship. If a child is given a Stamp 4 immigration permit to enter Ireland, they will be permitted to work in Ireland in the future without needing a work permit or employment permit. If they need to attend an Irish university, the Child Dependent visa makes it easier to apply for a Student visa.
"I'm very happy with the standard of training received on the OISC Level 1 course, i passed my exam. Thank you!"
"My application was approved and a huge weight has been lifted from our shoulders this year "
"We used this service for the spouse visa extension application to assure that all the information was valid and correct."
Eligibility Requirements for the Dependent Children Visa
Overview
Before a child applies to join their family member in Ireland, they must ensure to meet the following eligibility requirements:
The child must be a dependent biological or fully adopted child of the sponsor.
The child must be a stepchild of the sponsor if you are a full-time member of the sponsor's household or the sponsor has shared custody.
The child must be under 18 and must not be living an independent life; if you are dependent on the sponsor financially or are still enrolled in full-time school, the age can be extended to 18 and 23.
The child must be a non-EEA/non-Swiss national
The child must be ordinarily resident outside of Ireland.
Requirements for a Child Dependent Visa (UK Citizen) Sponsor
If you are a citizen of the UK, you may sponsor the child if you meet the following criteria:
You intend to be a resident of Ireland or already in the country.
You are self-sufficient, not dependent on social welfare assistance, and have not done so for at least two years before the application.
You have to prove sole responsibility for the child.
You are capable of providing for the child's needs without the aid of the government.
If a child over 18 is being sponsored, they must have high moral character, be willing to reside in Ireland with a UK citizen, and have health insurance through a provider recognized by the Irish Health Insurance Authority.
Financial Requirements for the Sponsor
You must fulfil the minimum financial requirements to sponsor your child for the Child Dependent visa. Irish citizens must meet the criteria of a total gross income of €40,000 over three years and higher if the sponsor is a non-EEA national. Social welfare payments are not considered income for this requirement.
Also, a citizen of Ireland who wishes to sponsor their child must not have been largely or exclusively dependent on public assistance for two years or longer before the application. Non-EEA nationals who can sponsor their children typically have a work visa, which could have a minimum income requirement.
Such a sponsor must abide by that requirement and other conditions attached to their approval, such as PhD students' academic achievement and researchers' expected income levels. This is necessary to preserve your and your child's right to reside in Ireland. They also cannot receive social assistance.
Non-EEA nationals in category B are required to have gross income from the two years preceding the application higher than the threshold the Department of Social Protection used to determine eligibility for the Family Income Supplement.
If sponsors do not satisfy these requirements, Irish immigration may take into account income spread over a five- to ten-year period and require that they have made at least €30,000.
There is also a criterion for weekly net income. The following figures are based on FIS:
One child: €511
Two children: €612
Three children: €713
Four children: €834
Five children: €960
Required Documents needed for the Irish Dependent Child Visa Application
You must provide the following documents when applying for a child-dependent visa:
A valid passport and previous passports of the child.
Two colour passport-sized photographs not more than six months old of the child.
A signed letter of application
Complete application form
Proof of sponsor's status and eligibility to sponsor, such as a copy of their Irish passport or another identity document, foreign passport with Irish visa, residence permit, certificate of registration, and current employment permit/researcher (scientific) hosting agreement.
Evidence of a parent-child relationship such as:

Child's birth certificate or adoption order
Court order or other evidence you have full custody and access rights if the child is from a previous marriage, civil partnership or relationship,
An affidavit from the parent with some custody rights consenting you to take the child to Ireland if you don't have full custody
If the parent of the child is deceased, include the original death certificate of the deceased parent.

Evidence of sponsor's finances, including detailed bank statements and recent payslips or notices of Assessment of income from self-employment and contract of employment.
Proof of ongoing support for a child above 18, such as a bank statement demonstrating transfers from your account to the child's account and the child's account statement demonstrating a receipt of those amounts.
Proof of the child's current location, such as the school attendance record from a school in the child's home country
Proof of application fee payment, if applicable.
If the child is older than 18, you will need to provide documentation of their status, including full-time enrollment in school and information about any additional income they may have. If they are not enrolled full-time, provide proof of your inability to work or receive government assistance and your living expenses.
Child Dependent Visa Application Process
If the child is under 18, the sponsor must apply on their behalf. If they are older than 18, they should apply themselves.
You can submit an online application through AVATS, the Irish immigration department's online application portal. If the child travels with a non-Irish citizen from a country that requires a visa, they will need a Long Stay (D) visa of Single or Multiple entries. Nationals from countries where visas are not required will require a Long Stay "D" Preclearance of Single" entrance.
The system will produce a summary application form when you've finished your online application, including instructions on where to send your supporting documents. Additionally, the youngster can be asked to present their biometrics at a visa application centre, an embassy, or the Dublin visa office.
Only those older than five who reside in China, Hong Kong, India, Nigeria, or Pakistan are required to do this. Individuals between the ages of 5 and 17 must be accompanied by a parent, legal guardian, or other responsible adults when providing their biometric information.
Cost for an Ireland child-dependent visa 
There may be fees associated with processing the child-dependent visa. A single-entry Child Dependent visa costs €60, while a multi-entry Child Dependent visa costs €100.
The child is exempt from paying a visa fee if they are under 18 and are sponsored by an Irish national.
The child is not required to pay the child-dependent visa fees if they are under 21 and are sponsored by an EU/EEA/Swiss citizen.
Processing time for the Child Dependent visa
Depending on the sponsor's category, the processing time for a Child Dependent visa is normally between six and twelve months. Expect a decision within six months if the sponsor belongs to Category A of the non-EEA/non-Swiss nationals described above or if they are Irish citizens. If not, wait 12 months to process your child-dependent visa application.
Applications for visas to sponsor non-nuclear allowed family members are typically processed more quickly than those for child dependents. However, be aware that since all Child Dependent Visa applications are processed in date order, it can take longer if many others came in before it.
Also, it will take longer for your application to be processed if you do not submit a complete application or need to provide more supporting documentation.
How can Total Law Help?
Total Law is the best choice for you if you need an expert immigration lawyer to guide you throughout this process. We work closely with our clients to provide top-notch immigration services. We understand how the process works, and we have experienced, qualified and polite immigration lawyers that have knowledge about the whole process at their fingertips and are ready to help with expert legal advice.
Total Law can help make your application process more stress-free, help you battle immigration issues, and we can prepare you for what to expect every step of the way, significantly increasing your chances of getting your visa.
Call our professional client care team today for useful immigration advice on child-dependent visa applications or if you have further inquiries at 0333 305 9375.
Advice Package
Comprehensive immigration advice tailored to your circumstances and goals.
Application Package
Designed to make your visa application as smooth and stress-free as possible.

Fast Track Package
Premium application service that ensures your visa application is submitted to meet your deadline.
Appeal Package
Ensure you have the greatest chance of a successful appeal. We will represent you in any case.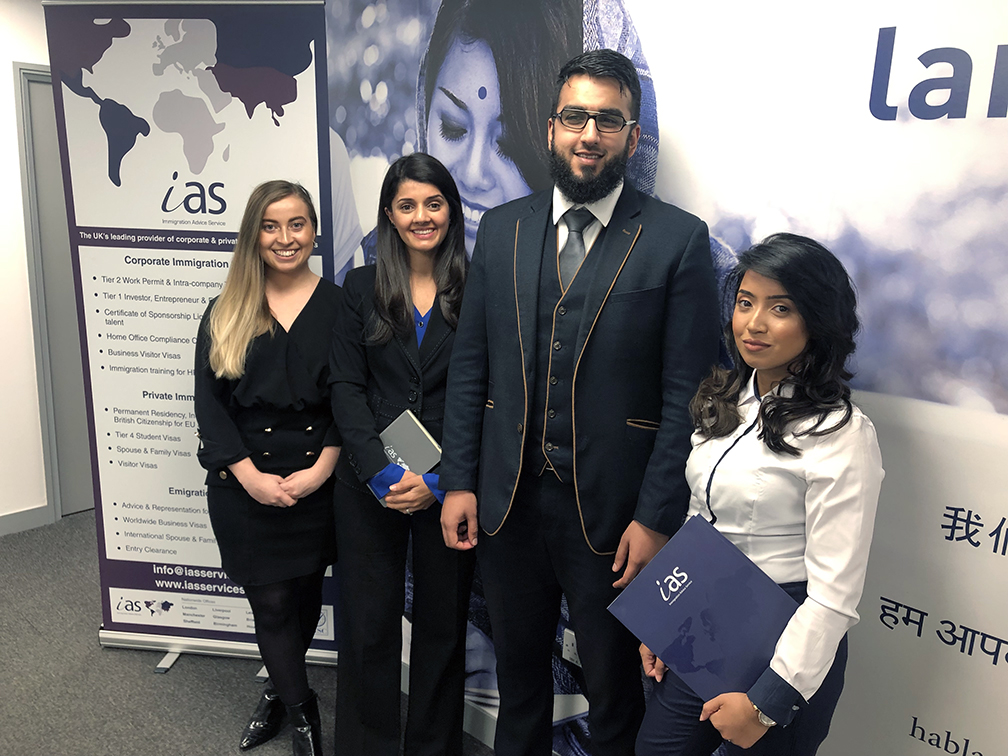 The Advice Package
During this untimed Advice Session with our professional immigration lawyers in London, you will receive our comprehensive advice, completely tailored to your needs and your situation.
Request the Advice Package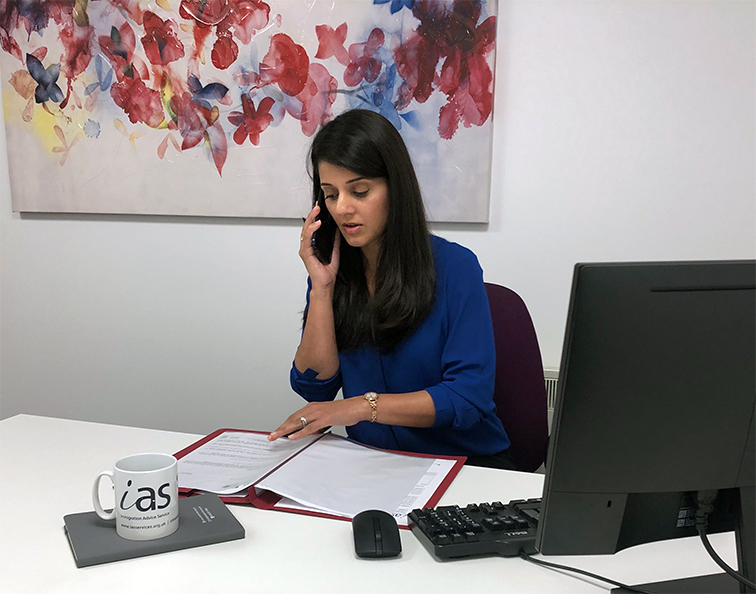 The Application Package
With our Application Package, your dedicated immigration lawyer will advise you on your application process and eligibility. Your caseworker will then complete and submit your forms to the Home Office on your behalf.
Request the Application Package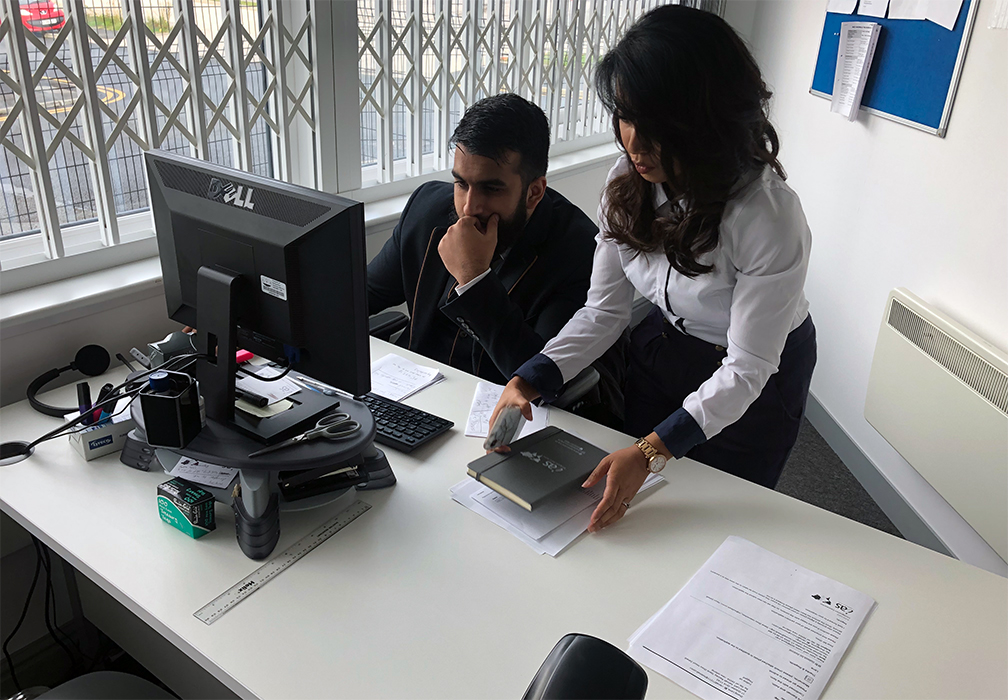 The Fast Track Package
Our Fast-Track Application Package is a premium service for those who need to submit their application in time with their deadlines. Your case will become a top priority for our lawyers and you will benefit from our highest-quality services.
Request the Fast Track Package
The Appeal Package
By choosing our Appeal Package, you can rely on our lawyers' legal knowledge and experience to ensure you have the highest chance of a successful appeal. We will also fully represent you in any hearings/tribunals.
Request the Appeal Package
Related pages for your continued reading.
Frequently Asked Questions
No. This visa cannot be allocated to married individuals, which is similar to a UK child visa. The child must not have formed their own independent family unit or be in a civil relationship. Married individuals should apply for another type of family visa.
Yes, once they are of age. But, there are restrictions on employment as a doctor in training or a professional sportsperson. You can apply for a skilled worker visa.
Yes, the child-dependent visa falls under the category of Join Family Visas.