Multi & Single Entry Permission
Depending on what visa you hold and what you wish to do while in Ireland, you may require a valid multi-entry visa or single-entry permission to enter Ireland.
If you have any questions regarding Irish visas or need help with applying, you can contact an expert immigration legal advisor in our team to discuss. Give us a call at 0333 305 9375 or contact us seven days a week via our live chat.
What are the Multiple Entry visa and Single Visa/Permit?
As the name suggests, a single entry visa permits an applicant to enter Ireland once. Oppositely, a multiple entry visa permits you to a re-entry visa to enter Ireland more than once.  Which entry you get depends on the type of visa you hold/need.
A valid multi-entry visa or a re-entry visa is useful for foreign nationals who regularly travel to Ireland, and wish to have re-entry to Ireland. This re-entry visa is good for applicants who travel to Ireland frequently for business. That way, they can travel in and out of the country without needing a new immigration allowance.
That being said, it is possible for there to be limits to the number of times you can have re-entry to Ireland even with a multi-entry visa permit. If it is true for you, the limitations will be stamped easily on your paperwork.  Single entry visa permits are good for people who are on visitor visas to enter Ireland.
"I'm very happy with the standard of training received on the OISC Level 1 course, i passed my exam. Thank you!"
"My application was approved and a huge weight has been lifted from our shoulders this year "
"We used this service for the spouse visa extension application to assure that all the information was valid and correct."
Do UK citizens require Multiple entry visas & Single-Entry visas?
Citizens of the UK can move, work and travel to Ireland freely without completing a visa application and without a special stamp on their passport or travel document (for any duration or reason).
This is because Ireland and the United Kingdom are in an agreement known as the Common Travel Area, or CTA many decades ago that the immigration officer at the border will be aware of.
Due to Common Travel Area, any United Kingdom and Irish citizens and people with an Irish residence permit can live and work freely in each other's countries and travel freely between countries.
Both the United Kingdom and Irish governments are committed to protecting the CTA and this has remained in place, despite Brexit.
As per Irish government guidance, if you hold a valid Irish residence permit, an Irish passport, or are a citizen of a country of the European Union, under the free movement directive, you also do not need to apply for an entry visa multi or Single permit.
For other countries, it is important to check the criteria which apply, as the type of visa you require is very much based on your country of organ, the duration of your stay in Ireland and the reason for your stay.
Even if you are from a country for which Ireland does not require a visa, you may still need to apply for 'pre-clearance', including if you are:
Joining your family member in Ireland who is a citizen of the UK
A volunteer in Ireland
A De Facto Partner of a CSEP/ HA Holder
A De Facto Partner of an Irish National
What is the eligibility requirement for a Single-Entry visa/permit?
The majority of single-entry permit applicants are people who hold a type of visa, like a Long Stay D visa, who go to Ireland for work, study, or join family and do not need to travel out of the country until their visas expire.
In general, long-stay D visa holders can obtain a valid Irish Residence Permit (IRP), making them lawful residents and permitting them to travel in and out of Ireland without requiring a multiple entry visa.
What is the eligibility requirement for a Multi entry Permit/Visa?
Applicants must reach multiple requirements before obtaining a multiple entry visa. These are strict, and you must demonstrate solid immigration history.
Holders are not allowed to enter Ireland once their permit expires. If they wish to re-enter the country, they'll have to apply for a re-entry visa and obtain a re-entry permit.
Short Stay Business Visa holders can get a multi-entry visa that permits up to five years, so long they have a reputable, active business in Ireland and a good visa record.
This permits multiple re-entry chances to Ireland. Long-stay D visa holders with multiple entry permits expire once the visa expires, which is usually after 90 days. Applicants who have limited visa records may still qualify for a Multiple Entry Visa, although for a lesser period.
What are the visa requirements for a multiple entry visa?
The requirements for a multiple entry visa are as follows:
 You must be a previous holder of an Irish visa
You must have entered Ireland a minimum of 3 times in the past year (12 months)
Your time in Ireland must be short
Your purpose requires that you travel to Ireland, travel to another country, and return to Ireland
You have to travel through Ireland to and from countries ( transit visa)
Meet the travel history requirement: to ensure people are not taking advantage of multiple entrances, embassy officers will research all of your previous visas and stamps to ensure that you do not break any immigration rules during your previous travels. Your travel history will include trips to Ireland or/and the United States, United Kingdom, Canada, New Zealand, Australia, and the Schengen States/Schengen area.
If you're married to an Irish national and you have a spouse visa, the application process for a multiple entry permit is significantly easier.
What is the application process for single and multiple entry visas/permits?
Applications for multiple or single-entry visa permits occur when you complete your relevant visa application, as your visa will not be useful if you don't acquire an entry permit. Applications are done from your home country, in this case, the UK if you are living there.
Visa applications are relatively straightforward and are done via the AVATS system portal as an online application.
When you apply for a visa, the AVATS portal will prompt you to submit all the supporting documents online, which must be given within 30 days, depending on your visa type.
Depending on your visa type, your supporting document to submit will vary slightly.
In general, however, you will require your valid visa, a birth certificate, travel document,  proof of financial situation, marriage/civil partnership certificate and employment paperwork.
As they work in tandem, you must get an approved visa and then you'll get your approval to enter (and whether it is single or multiple entries) Upon entering Ireland, you will need to show the immigration officers your paperwork and they will go onto stamp your passport.
In the instance your permit application is rejected, you'll receive a letter of refusal explaining the reason.
In most instances, refusals are due to the applicant's failure to submit all required documents and you are allowed to seek an appeal or re-apply.
What is the cost for single/multiple entry permits?
When you apply for a visa, the applicable visa fees are as follows:
Single €60
Multi €100
Transit visas €25
Is anyone exempt from paying the fee?
Some family members of Irish nationals may not need to pay a visa application fee, such as spouses, widowers, children under 18, and adopted children under 18.
Nationals from the following countries are exempt from paying the application fee:
Argentina
Bolivia
Bosnia
Brazil
Chile
Cote d'Ivoire
Ecuador
Guyana
Indonesia
Jamaica
Kosovo
Kyrgyzstan
Montenegro
Morocco
North Macedonia
Paraguay
Peru
Serbia
South Africa
Sri Lanka
Tunisia
Uganda
Uruguay
Zambia.
When completing the AVATS visa application form, you will be prompted on how and where to make your payments.
How long does the permit take to receive?
Short stay visas normally take around two-three weeks to process.
As such, it is best to apply for your visa eight weeks before your intended travel date.
Other visas, including work and employment visas, can take one week to process, but other 'D' visas can take up to six months.
Do I require a visit visa to enter Northern Ireland?
If you intend to travel to Northern Ireland, you will require a visa issued by the UK. However, you should have no problem visiting and travelling to Northern Ireland, as it is a part of the United Kingdom.
If you are travelling to Ireland and you intend to go to Northern Ireland, you must obtain a multiple entry Irish visa and UK visas as permission to enter.
If your main destination is Northern Ireland but you arrive in and depart from the Republic of Ireland, you must first obtain a UK visa, and then a multiple entry Irish visa.
How can Total Law Help?
The team at Total Law are a group of accomplished immigration lawyers, who are dedicated to supporting people just like you in the complicated and often stressful process of immigration.
The Irish immigration system is complicated and often involves many steps and further information, depending on which country you are from. To avoid any disappointment, delays, and added stress, we suggest you reach out to our Total Law team for support and advice.
If you have any questions regarding multiple entry visas, re-entry visas, Single-Entry for UK Citizens or any other future visa applications, you can contact an expert immigration legal advisor in our team to discuss any questions that you may have about UK immigration, any concerns or for help navigating the immigration process.
Give us a call at 0333 305 9375 or contact us seven days a week via our live chat.
We are available to answer any of your questions seven days a week, either via a phone call or by using our website's chat form. We look forward to working with you.
Advice Package
Comprehensive immigration advice tailored to your circumstances and goals.
Application Package
Designed to make your visa application as smooth and stress-free as possible.

Fast Track Package
Premium application service that ensures your visa application is submitted to meet your deadline.
Appeal Package
Ensure you have the greatest chance of a successful appeal. We will represent you in any case.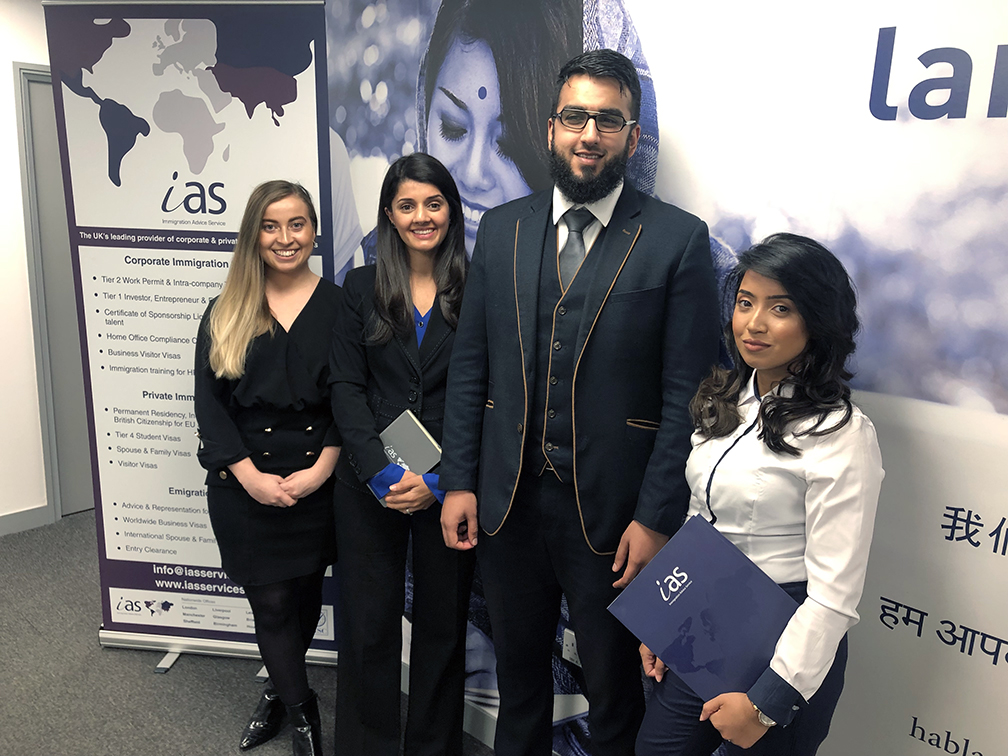 The Advice Package
During this untimed Advice Session with our professional immigration lawyers in London, you will receive our comprehensive advice, completely tailored to your needs and your situation.
Request the Advice Package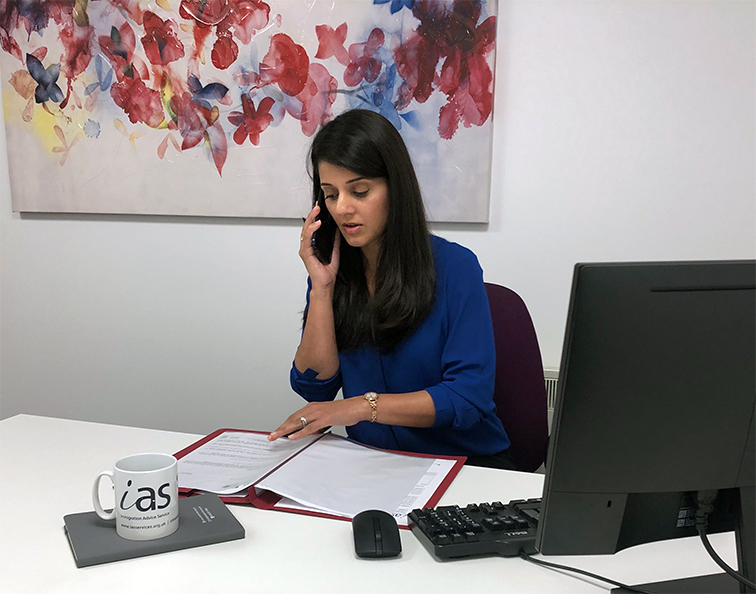 The Application Package
With our Application Package, your dedicated immigration lawyer will advise you on your application process and eligibility. Your caseworker will then complete and submit your forms to the Home Office on your behalf.
Request the Application Package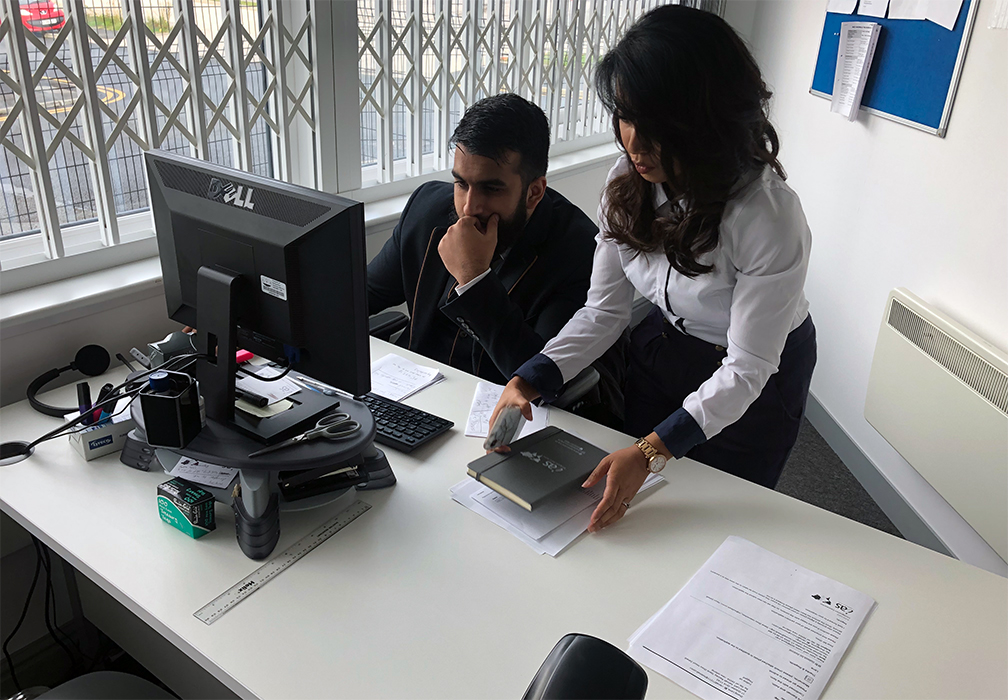 The Fast Track Package
Our Fast-Track Application Package is a premium service for those who need to submit their application in time with their deadlines. Your case will become a top priority for our lawyers and you will benefit from our highest-quality services.
Request the Fast Track Package
The Appeal Package
By choosing our Appeal Package, you can rely on our lawyers' legal knowledge and experience to ensure you have the highest chance of a successful appeal. We will also fully represent you in any hearings/tribunals.
Request the Appeal Package
Related pages for your continued reading.
Frequently Asked Questions
Congrats! After your entry permit is accepted, either single or multiple entries, as is your Irish Visa, your permit and appropriate stamp will be placed inside a blank page of your valid passport.  You should always keep track of your paperwork's validity and expiry to avoid any problems.
The fees are separate and in addition to the visa you are applying for.
You must pay the following:
Single €60
Multi €100
Transit €25
When you arrive in Ireland, your travel document will be further stamped by immigration control at the Irish port of entry with an entry stamp and a date until which the applicant is allowed to stay. Anyone entering will have to satisfy immigration officers as to the purpose of their visit.