Irish Citizenship by Birth
Irish citizenship by birth or descent is granted when a UK citizen has a qualifying parent or grandparent. If you have a parent or grandparent who is an Irish citizen, you may be entitled to Irish citizenship through the Department of Foreign Affairs' Foreign Births Register.
If you would like to become an Irish citizen, contact us for assistance. Call 0333 305 9375 or use the online contact form to get in touch regarding your application for citizenship.
What is Citizenship by Birth?
Citizenship by birth or descent is citizenship that is granted due to the applicant having a qualifying Irish relative.
You may qualify for citizenship by descent through a parent or grandparent who is an Irish citizen. Other relatives will not make you eligible for citizenship by birth.
If you are informed by the Department of Foreign Affairs that you do not qualify for citizenship by descent, you may be able to gain Irish citizenship through the process of naturalisation.
If you qualify and apply for citizenship by descent, you will technically have dual citizenship. Irish nationality does not require you to give up your citizenship based in the UK.
"I'm very happy with the standard of training received on the OISC Level 1 course, i passed my exam. Thank you!"
"My application was approved and a huge weight has been lifted from our shoulders this year "
"We used this service for the spouse visa extension application to assure that all the information was valid and correct."
Eligibility
The Irish immigration service website has a questionnaire that you may fill out to determine if you are eligible for Irish citizenship by birth.
You are eligible for Irish citizenship by birth if:
You have at least one Irish grandparent
At least one parent was an Irish citizen when you were born, despite not being born in Ireland
You are determined to be of good character
Other relatives, Irish ancestry, or Irish associations will not qualify you for eligibility through the Foreign Birth Registration. Your application for Irish citizenship depends on applying through the correct channel for your circumstances. Total Law can help you to determine the best way to obtain Irish citizenship as a British citizen.
Required Documents
The application process requires you to provide substantial documentation supporting your claim of Irish descent. The total list of required documents can be found on the Irish immigration Registering a Foreign Birth page. Siblings applying from the same country at the same time may share their required documents. Including the correct documents ensures that your application has the best chance of being accepted. The required documents will include the following:
Birth certificates
Marriage certificates or certificates of civil partnership
Death certificates
Documents proving your residence status
Documents proving your residency history
Documents proving refugee status if applicable
If your qualifying grand-parent was born before 1864, you may provide a Baptismal certificate.
If your parent or grand-parent was adopted, you will be required to provide an adoption certificate.
How to Obtain a Certified Document
For documents that are not originals, you will need to obtain certified copies. A certified document is signed and dated by a recognised third party who is verifying that it is a copy or translation of the original document.
Third parties who are qualified to certify official documents include:
The issuing authority of the original document
A solicitor or barrister
A notary public service
Commissioner of Oaths
The post office
A certified document requires:
A signature and date.
The printed name of the certifier.
Their occupation, address, and phone number.
Their business card, professional register reference number, or professional stamp or seal.
A written statement that the document is certified to be a true copy/translation of the original seen by a third party.
How To Apply
The application form for Irish citizenship by birth is online only. There is no physical version of this form. You can apply online on the Irish immigration services website. When you apply you will need to submit your required supporting documents and pay your application fee. Some additional things to note on applying for Irish citizenship by birth are:
You will need a witness for your application. A witness is a person who knows you but is not a relative. They need to view your form and photographs and then provide their stamp or business card as proof. They can include people such as a dentist, lawyer, or school principal. A list of the professions which qualify to be a witness is listed on the online application form.
Do not include your foreign births register application and Irish passport application documents in the same envelope. Because they are processed in separate offices, if you submit both applications together they will be returned to you to resubmit.
Two siblings who are applying from the same country may send their applications together and share some of the same supporting documents.
Costs and Fees
There are a number of fees that can be associated with becoming an Irish citizen through the Foreign Births Register. When you complete your application form you will need to submit the following fees:
€278.00 for adults over the age of 18
€153 for minors under the age of 18
You may incur additional fees for services such as obtaining certified copies of documents.
Once you claim Irish citizenship, you will have to submit additional documents and pay additional fees to obtain an Irish passport. Passport fees can include the application fee as well as fees for expedited processing services or photos.
Processing Time
There is no officially guaranteed time for obtaining Irish citizenship by birth, but it can be a lengthy process.
Applications sent to the Foreign Births Register office are processed in the order in which they are received.
Due to delays by Covid-19, it can take up to two years for a Foreign Births Register application to be processed.
Applying for Irish citizenship through other means may result in a quicker processing time as the Foreign Birth Register is separate from other Irish immigration offices which may be more equipped to deal with a large number of applicants.
To avoid unnecessary delays in the processing of your application, make sure to send all of your required documents in the correct format.
Also, be sure to fill out your citizenship application thoroughly and completely.
Incomplete applications may be delayed or rejected.
Application fees are typically nonrefundable.
A qualified legal team can assist you with your application package to ensure that it is complete and accurate.
Citizenship Ceremony
Citizenship ceremonies are required for most applicants who obtain Irish citizenship. There may be exceptional circumstances that release you from the obligation of attending a citizenship ceremony.
If a minor child is granted Irish citizenship by birth, they are not required to attend a citizenship ceremony. The citizenship ceremony will be scheduled for you once your application is approved. You will receive an invitation in the mail with the date and time of the ceremony. This is typically where you will receive your certificate of naturalisation.
Applying for an Irish Passport
Once you are registered on the Foreign Births Registration as an Irish citizen, you can apply for your Irish passport. This can be done online or by mail to the Irish consulate. You will need to pay the new passport fee at the time of application.
Although you are not required to give up your British passport, you will need to submit it as proof of identity when applying for your new passport. You will receive your original documents back by post following the processing of your passport application. You can use an Irish passport as proof of your Irish citizenship when travelling.
How Can Total Law Help?
With Total Law, your citizenship or visa application can be assembled by our team of professional immigration lawyers, ensuring your documentation is correct and your application has the best chance of approval.
Your Total Law advisor will provide you with all the necessary advice to proceed with your application for Irish citizenship by birth.
Whether you need help determining if your Irish citizen parent or grandparent will be an eligible pathway to citizenship, or if you're an existing Irish or UK citizen looking for more information about immigration status or visas, we can help.
For further information, contact us today at 0333 305 9375 or use our online contact form to get in touch with our team of qualified immigration lawyers.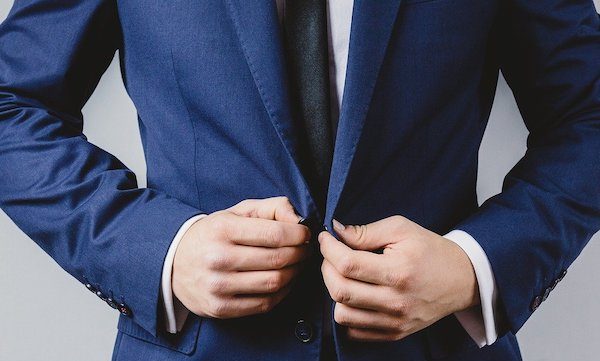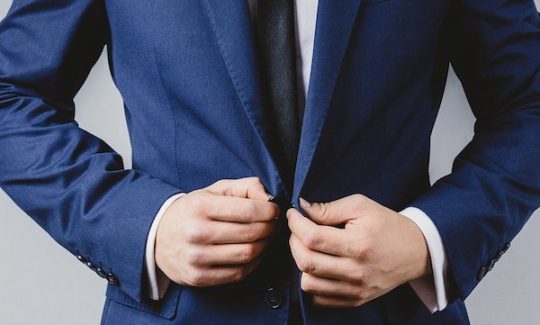 Advice Package
Comprehensive immigration advice tailored to your circumstances and goals.
Application Package
Designed to make your visa application as smooth and stress-free as possible.

Fast Track Package
Premium application service that ensures your visa application is submitted to meet your deadline.
Appeal Package
Ensure you have the greatest chance of a successful appeal. We will represent you in any case.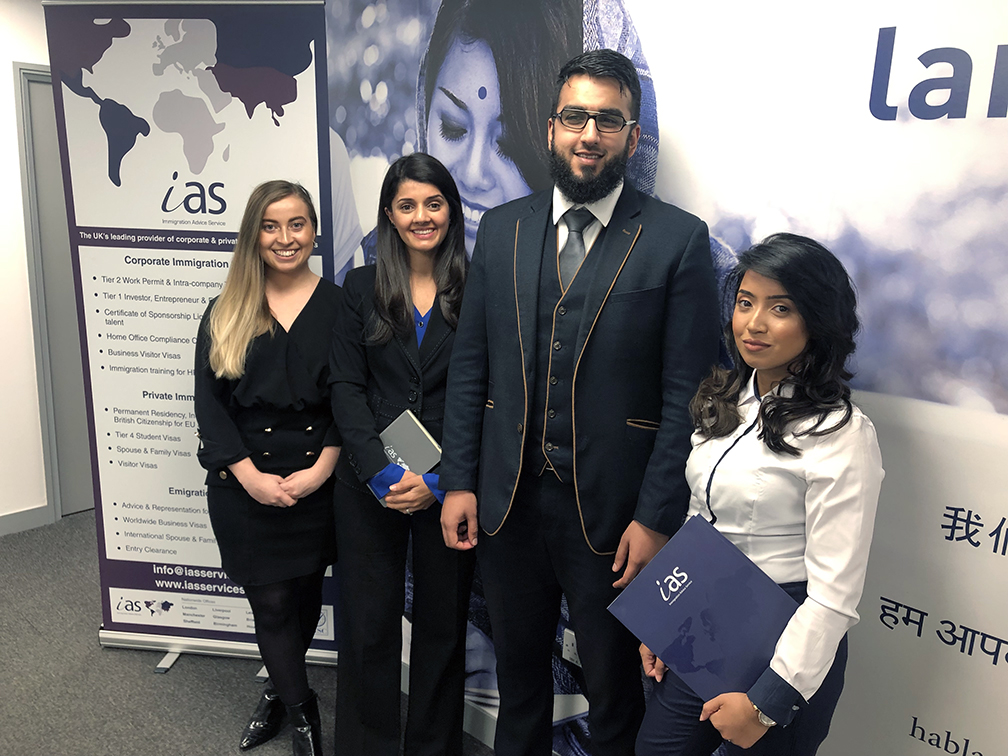 The Advice Package
During this untimed Advice Session with our professional immigration lawyers in London, you will receive our comprehensive advice, completely tailored to your needs and your situation.
Request the Advice Package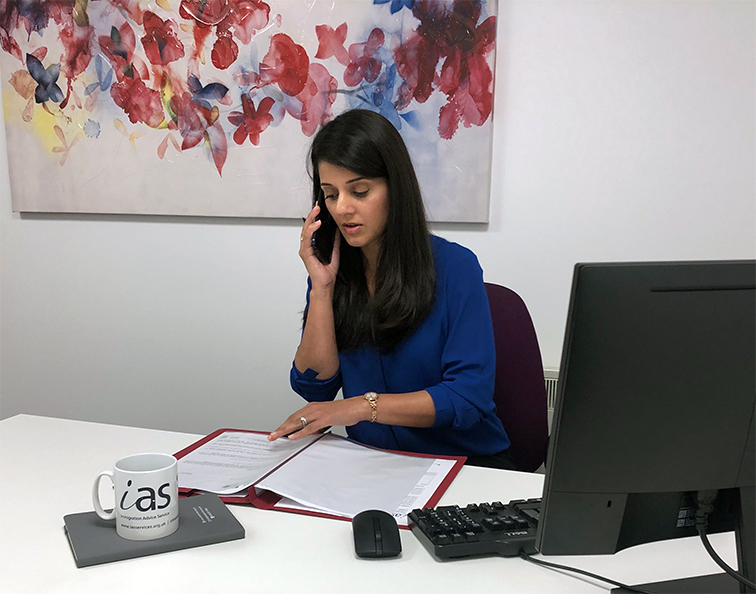 The Application Package
With our Application Package, your dedicated immigration lawyer will advise you on your application process and eligibility. Your caseworker will then complete and submit your forms to the Home Office on your behalf.
Request the Application Package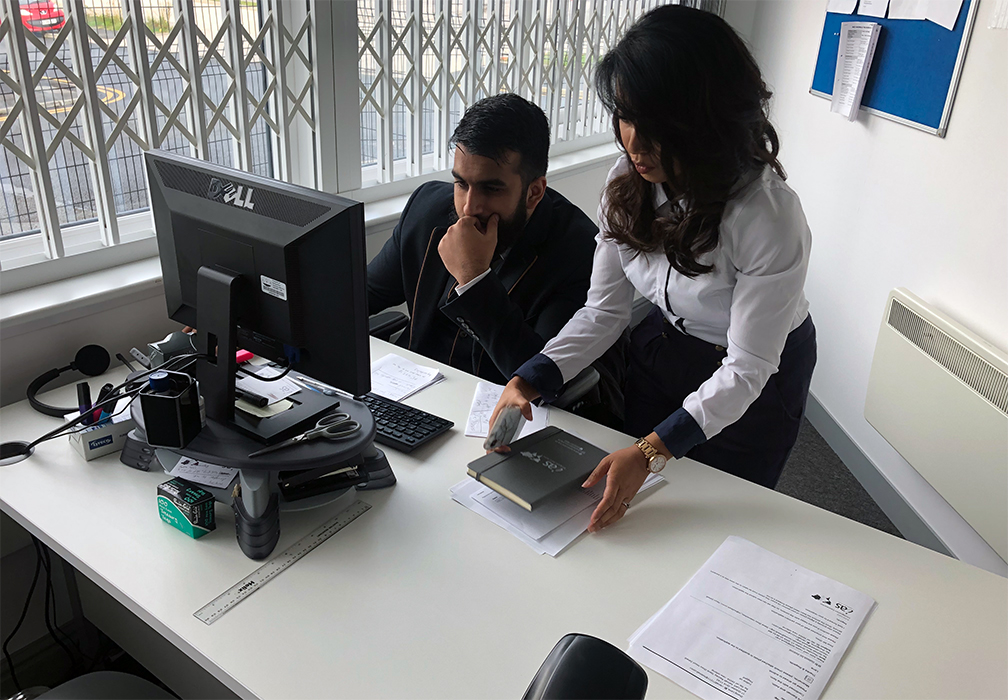 The Fast Track Package
Our Fast-Track Application Package is a premium service for those who need to submit their application in time with their deadlines. Your case will become a top priority for our lawyers and you will benefit from our highest-quality services.
Request the Fast Track Package
The Appeal Package
By choosing our Appeal Package, you can rely on our lawyers' legal knowledge and experience to ensure you have the highest chance of a successful appeal. We will also fully represent you in any hearings/tribunals.
Request the Appeal Package
Related pages for your continued reading.
Frequently Asked Questions
Unfortunately, you can not receive Irish citizenship by descent if the last generation in your family to hold Irish citizenship was your great-grandparent. In this case, only your parent is eligible to apply for Irish citizenship with the foreign births register. However, you may be able to apply for Irish citizenship through other means, such as by proving reckonable residence.
If your children were born after you had been granted Irish citizenship, then your children are also eligible to be entered onto the Foreign Births Registration.
If your children were born before you became an Irish citizen, they are not eligible to apply.
Total Law can help you explore other options for obtaining Irish citizenship in this case.
After you have gathered all the necessary documents and have submitted your application, it usually takes between 6 and 9 months for your application to be approved. In some cases, this takes up to a year or more. Because of delays caused by Covid-19 and an increase in applications to the Foreign Births Register, obtaining citizenship by descent can take applicants up to two years on average.
The Foreign Births Register allows people who have moved abroad and their descendants to keep Irish citizenship.
If each generation registers their birth onto The Foreign Births Register before their children are born, their children can claim Irish citizenship as well.