Irish Citizenship Application
Irish citizenship can be applied for by a foreign national that has spent a reasonable amount of time in Ireland. Individuals of Irish descent are also qualified to apply for Irish nationality and citizenship.
For advice and assistance with your application, contact us today at 0333 305 9375 or use the online contact form to get in touch.
What is an Irish Citizenship Application?
The most popular way to become an Irish citizen is through a process called naturalization. Simply put, naturalization is the process where a foreign natural living in Ireland applies to become a full Irish citizen or permanent resident.
Individuals that can apply to retain Irish citizenship are those that are either married to an Irish citizen, those living on the island of Ireland or those living in the States.
When applicants are approved and become Irish citizens, they become eligible to apply for an Irish passport, and they get to enjoy living in the state with no restrictions. If you have not lived in Ireland as a reckonable residence (five years and above), you will not be eligible to apply for Irish citizenship.
Though naturalization is the most common way a foreign individual can become an Irish citizen, another way that works is Citizenship by Birth and Descent. This process is for individuals who possess Irish ancestry.
You can also get into Ireland if you have been granted refugee status.
"I'm very happy with the standard of training received on the OISC Level 1 course, i passed my exam. Thank you!"
"My application was approved and a huge weight has been lifted from our shoulders this year "
"We used this service for the spouse visa extension application to assure that all the information was valid and correct."
Eligibility Criteria for the Irish Citizenship
There are some primary conditions that applicants must meet if they want to claim Irish citizenship.
You must be above 18 years of age to apply for Irish citizenship. The exception to this rule is married applicants. Married applicants can apply for citizenship even if they are under 18 years.
You must have lived in Ireland for a particular length of time, at least five years (reckonable residence)
You must declare your unwavering loyalty to Ireland. You will also declare your passion and respect and obey all the laws in the State, its views on democracy and its democratic values in the formal citizenship ceremony.
You must have the intention of making Ireland your permanent resident.
You must be able to illustrate good character.
A significant criterion is the number of years the applicant has spent in Ireland; reckonable residence. People from the United Kingdom have a specific length of period that they will have to stay in Ireland before they are seen as reasonable residents. Examples of these periods of time are:
The time spent in Ireland on an employment permit.
The time spent as the spouse or civil partner of a researcher or someone with a Critical Skill Employment Permit.
The time spent on a Stamp 5.
The time spent on a Stamp 4.
Good Character Requirements
Before you can apply to become an Irish national, you must prove that you have good character and can display them exceptionally. The Department of Justice and Equality need to be sure that you are of good character and will not constitute a nuisance to their country.
If you have broken any of the conditions or rules of the permit you have been living under, there is very little chance that your Irish citizenship will be accepted.
If you have any criminal record or you are involved in any criminal proceeding, it will be noted by the deciding bodies. You must state in full the details of all your proceedings in your application form.
Foreign nationals living in Ireland illegally will not be entitled to Irish citizenship.
Documents Required to Get An Irish Citizenship
The actual documents you need to submit will be dependent on where you apply and your circumstances.
The standard application form is called Application Form 8, and the necessary documents you need to include in this are:
An original valid passport.
Two recent photographs that contain your signature and date.
A copy of your birth certificate.
A copy of the completed online residency checker.
A certified copy of your current Irish Resident Permit.
A copy of your passport's biometric page.
A certified copy of your marriage certificate (if necessary)
Copies of valid payslips within the last six months at least.
A letter from your current employer in your residence showing when you started employment.
A valid copy of "permission to remain" that was issued by the Irish Naturalization and Immigration Services.
Applicants that are nationals of Switzerland, EEA and EU are permitted to live and work legally in Ireland without the need for a visa or to apply for immigration stamps. Although to qualify for this, applicants must prove that they have lived in Ireland for a valid time period.
All documents that are not in the English Language must be clearly translated by an accredited translator.
If you are eligible to apply for an Irish citizenship, you can register in the foreign births register.
How to Apply for an Irish Citizenship
The exact application process for Irish citizenship depends on the office you are applying at. If you meet the basic requirements, then you can follow these steps to apply:
Fill in the required application form
Collate all the necessary documents that will be needed for the process.
Send your application form, including the relevant documents to the application office of your choice.
If your application is considered and it is successful, then you need to attend the citizenship ceremonies.
Irish Citizenship Processing Time and Costs
The exact time it will take to process your Irish citizenship differs based on where you are applying and the complexity of your case.
The standard duration of time it takes to get a reply after applying for Irish citizenship through naturalization is about six months after your application has been tended. You must be sure to submit all the appropriate forms and pay all the required application fee.
If an applicant forgets to add an essential document to the application, the applicant will be given 28 days to provide it. If, after this time, the applicant still fails to provide the document, the application will definitely be rejected.
The final decision on whether an applicant's application will be accepted or not depends on the Minister of Justice and Equality.
The exact cost of applying for Irish citizenship depends on the branch you are applying from and the circumstances surrounding your application. But the general fee for citizenship application is € 175.
If your application is considered, you will then pay your official Certificate of Naturalization fee. The fee for this certificate varies depending on the individual.
Adult: €950
Stateless person or a recognized refugee: €0
Minor: €200.
Surviving civil partner or spouse of a late Irish citizen: €200.
How Can Total Law Help?
If you decide you need an expert immigration lawyer to guide you throughout this process, Total Law is the best choice for you. We work closely with our clients to provide top-notch services. We have an in-depth understanding of how the process of applying for Irish citizenship works, and we have experienced, qualified and polite attorneys that are ready to help.
Total Law can help make your application process more seamless. We can prepare you for what to expect every step of the way, significantly increasing your chances of getting approved to become an Irish resident.
Call our professional client care team today to get at 0333 305 9375.
Advice Package
Comprehensive immigration advice tailored to your circumstances and goals.
Application Package
Designed to make your visa application as smooth and stress-free as possible.

Fast Track Package
Premium application service that ensures your visa application is submitted to meet your deadline.
Appeal Package
Ensure you have the greatest chance of a successful appeal. We will represent you in any case.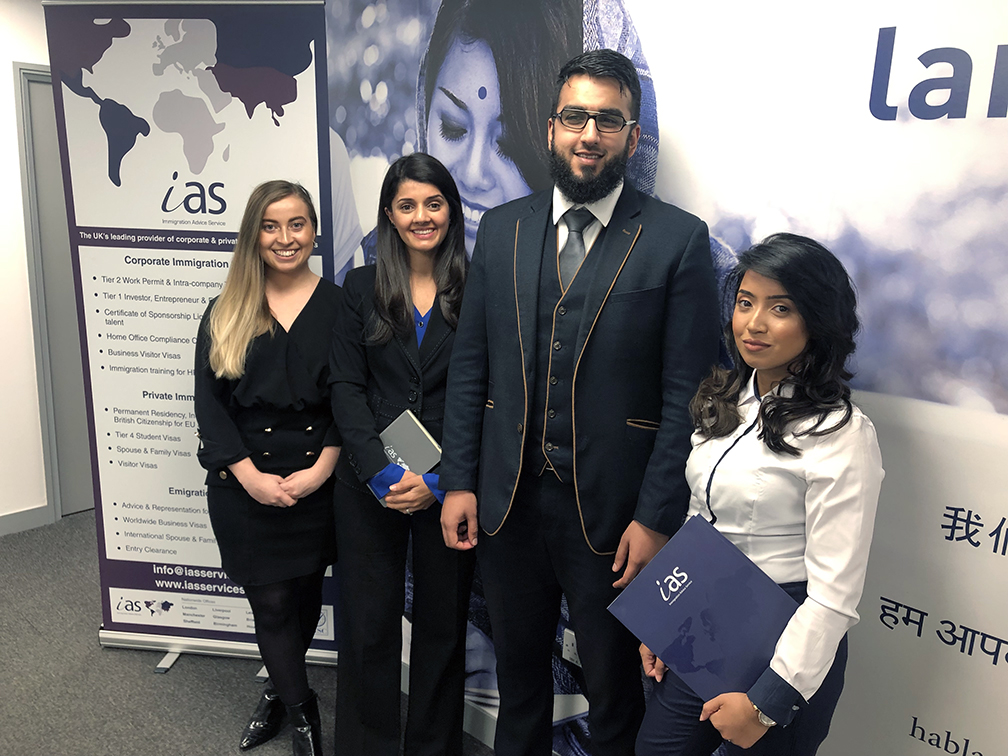 The Advice Package
During this untimed Advice Session with our professional immigration lawyers in London, you will receive our comprehensive advice, completely tailored to your needs and your situation.
Request the Advice Package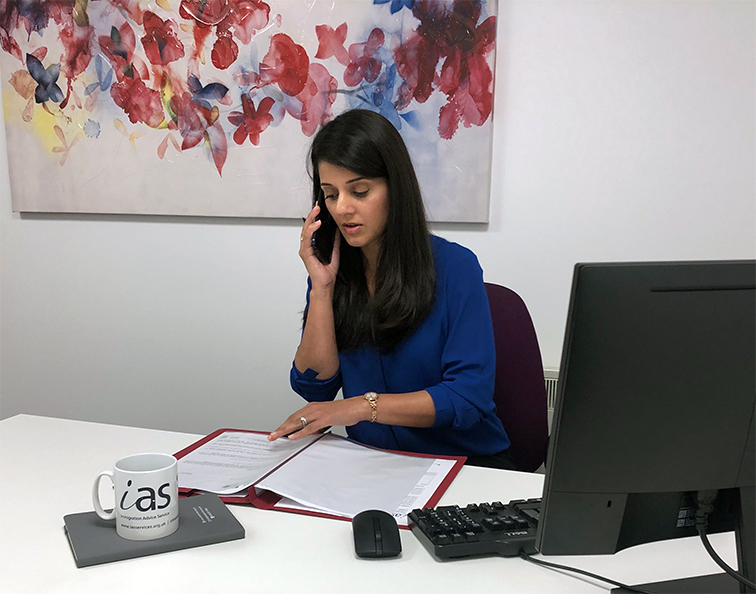 The Application Package
With our Application Package, your dedicated immigration lawyer will advise you on your application process and eligibility. Your caseworker will then complete and submit your forms to the Home Office on your behalf.
Request the Application Package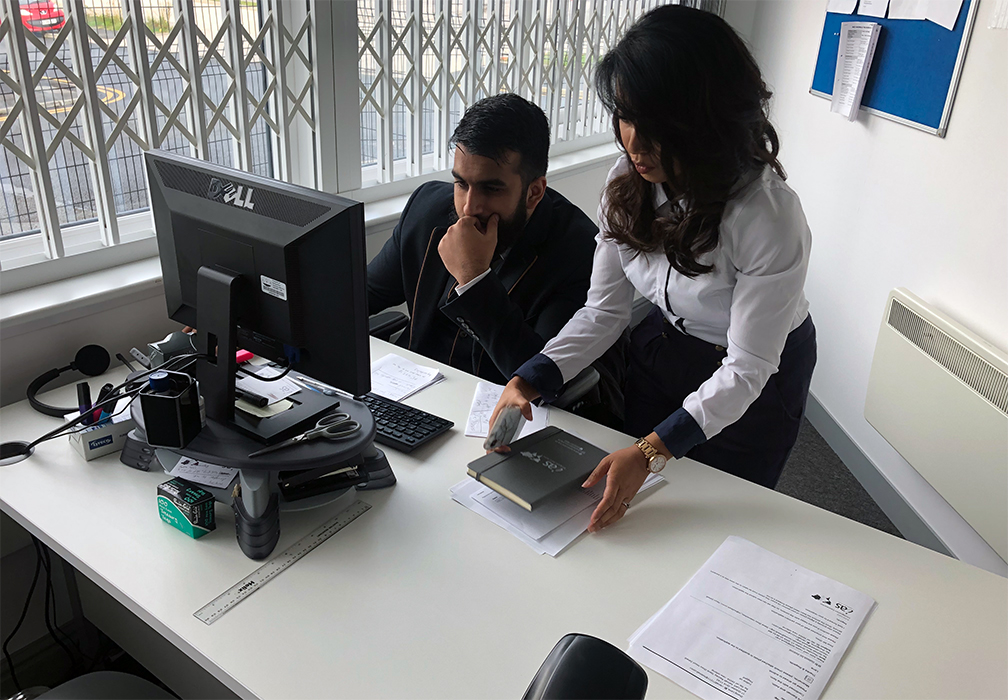 The Fast Track Package
Our Fast-Track Application Package is a premium service for those who need to submit their application in time with their deadlines. Your case will become a top priority for our lawyers and you will benefit from our highest-quality services.
Request the Fast Track Package
The Appeal Package
By choosing our Appeal Package, you can rely on our lawyers' legal knowledge and experience to ensure you have the highest chance of a successful appeal. We will also fully represent you in any hearings/tribunals.
Request the Appeal Package
Related pages for your continued reading.
Frequently Asked Questions
The most common way to apply for Irish citizenship is by naturalization.
Yes, it is possible to get dual citizenship if you want to get your Irish citizenship but still maintain your regular citizenship.  You don't have to give up your citizenship when you want to apply for Irish citizenship.
No, you can't. To be eligible for an Irish citizenship, you must have stayed in Ireland for a long period of time ( five years and above).