Ireland De Facto Partner Visa: Apply from the UK
If you are in a De Facto relationship with an Irish citizen, you can apply to stay in Ireland with your partner through a Long Stay 'D' Join Family Member Visa.
If you have any questions regarding a de facto partner visa or a general visa application, you can contact our professional immigration lawyers to discuss. Give us a call at 0333 305 9375 or contact us seven days a week via our live chat.
What is a De Facto Partnership Visa? 
A "de facto partner"  is a term that defines a couple who is in a genuine long-term relationship, but it's an unmarried partner and not quite an official civil partnership. It is sometimes called the unmarried partner visa, in the unmarried partner visa category.
Irish law states that a relationship must meet the following conditions in order to be considered de facto:
A relationship akin to  marriage or civil partnerships
The partners share a mutual commitment to living a shared life, at the exclusion of others
The partners have been cohabiting for at least two years
Do not have to be a proposed civil partner/partner
Did you say 'yes' to all these conditions? If so, you could be eligible for the Join Family Member Visa as the de facto partner of an Irish citizen/resident.
It is different to the unmarried partner visa, so the trick is being able to adequately prove to the Department of Justice & Equality that you have been living with your Irish de facto partner for at least two years to be eligible for preclearance and apply for the joint family member visa.
"I'm very happy with the standard of training received on the OISC Level 1 course, i passed my exam. Thank you!"
"My application was approved and a huge weight has been lifted from our shoulders this year "
"We used this service for the spouse visa extension application to assure that all the information was valid and correct."
Do British Citizens require UK unmarried partner visa applications? 
Per UK immigration rules, British citizens hold the privilege to freely move, work and travel to Ireland without completing any type of visa application. This great privilege is all thanks to the agreement between Ireland and the United Kingdom called the Common Travel Area (CTA) which was agreed upon many decades ago. Despite the "Brexit" withdrawal agreement of the UK exiting the European Union, the Common Travel Area agreement remains in place.
Due to this Common Travel Area, UK nationals and Irish citizens can live, travel and work freely between the two counties. So, this means that if your de facto partner or de facto civil partner is a British citizen, there is no need to worry about a visa for them to enter Ireland!
This visa benefit extends to citizens of Switzerland and the European Economic Area, as it will not be necessary to apply for a de facto partnership visa.  Yet thousands of people live in the UK due to different immigration pathways or permission but are not UK nationals, Irish nationals, Switzerland or non -EEA family members. As such, if your partner is a non-EEA family member, they will require a de facto visa in order to be with you in Ireland.
What are de facto partners' rights in Ireland?
According to Irish immigration law, unmarried partner visa holders visa permits holders to work in Ireland without requiring an employment permit or employment visa. Holders can establish and operate a business in Ireland and have access to social welfare benefits and public funds.
All time and years spent in Ireland living under this visa can be used as reckonable evidence towards naturalization and citizenship in Ireland.
What is the application process for the de facto partnership visa? 
Applicants must complete the following application process:
Apply for preclearance
Complete an online application for the join family member visa after preclearance has been granted
Pay application fee
Gather all required documents to include with your visa application
Send visa application to the immigration officer
Once the online application is done, an application summary sheet will be displayed, which needs to be printed and kept safe as this summary sheet will form part of your joint family member visa application, along with your other supporting documents.
This type of "join family members" visa is generally expected to be processed within six months.
There is no priority visa service for the unmarried partner visa application.  However, this will vary depending on the time of year you submit and such circumstances.
What is involved with pre-clearance? 
Preclearance is the process you need to go through with visas and prior to travelling to Ireland. De facto partnership applications require preclearance, regardless of their country of citizenship.
The immigration preclearance application costs €100. Should your application for immigration preclearance be successful, an immigration preclearance letter will be sent to you. This is a key ingredient to the whole process, and it must not be lost, as you will need to present the document to immigration officials. Please note that this letter is only valid for 6 months.
What is the application fee for this visa?
The cost of an application is €60 for a single-entry visa and €100 for a multi-entry visa.
What documentary evidence is required for the de facto partner visa? 
Along with the summary sheet, you will need to provide evidence as follows:
Your current passport
Two-colour passport-size photographs
A signed letter of application that outlines your reasons for travelling to Ireland. You will also need to include full details of your de facto partner in your application including suitable accommodation to live in
Evidence that demonstrates the relationship between you and your partner. This might include a civil partnership certificate or evidence of common ownership of property
A full account of your relationship history. This includes information of when and where you met as evidenced by, for example, correspondence by telephone or email, visas, entry/exit stamps on the passport of your partner, photographs
The financial requirement discusses how the sponsor is willing to bear complete financial responsibility for the de facto partner
The specific required documentation will be somewhat dependent on your particular circumstances, and you may need to provide additional information.
A police clearance certificate
What is the financial requirement that needs to be submitted? 
The financial information which you will need to include in your application includes:
Statements of your bank accounts that cover a six-month period immediately prior to your application to show you have enough money to support yourself
Statements of your de facto partner's bank accounts which cover the six-month period prior to your application
If your partner is a resident in Ireland, you will need to provide their P60s for the 3 years immediately prior to the date of your application and their 3 most recent consecutive payslips. (rules  vary for people in self-employment)
Cash savings are not sufficient for savings
What happens upon arrival to Ireland? 
Even if you receive preclearance (and a visa, if applicable), you are not automatically permitted entry clearance into Ireland per immigration rules. When you land in Ireland you need to report to immigration officials, and they will decide whether or not to grant you valid permission to enter Ireland, based on the information you provide.
You will need to inform the immigration officer that you intend to apply for residency in Ireland based on the grounds of your relationship with your Irish resident partner.
The following documents will need to be provided to immigration officials:
A valid passport
Your immigration preclearance letter
Your visa (if required)
If you need to apply for a visa to travel to Ireland, you ought to bring photocopies of important documents which were included in your application forms, such as evidence of your relationship and financial information.
Information about your de facto partner
What is Irish residency? 
All de facto partners that are permitted into Ireland are given Residency permission, or permission to remain. This is a status held by legally entitled people who can live and work in Ireland for more than 90 days.
If you wish to stay in Ireland for more than 90 days, you must apply for residency permission through an immigration authority, upon entry into Ireland. The registration involves formally requesting permission to live and work in Ireland.
For this registration, you will need to provide the following information at the immigration office:
Your original passport
Your partner's original passport
Your preclearance certificate
Evidence of your joint Irish address with your de facto partner
You will also need to pay a registration fee of €300 when you apply for residency permission.
You must plan to live with your partner for the foreseeable future in Ireland
Be able to evidence through a bank statement that both civil partners can financially support themselves financially, without any help from public funds.
Show that you are of good character and will live in compliance with Irish law.
If the application is successful, your passport will be stamped with stamp 4, which is basically indefinite leave to remain or settled status.  The stamp will indicate how long you are permitted to stay in Ireland, which is usually one year. Holders are responsible to get their paperwork renewed prior to expiration to avoid any issues.  If your application for residency permission is accepted, you will be given an Irish Residence Permit.
How Can Total Law Help? 
The Total Law team offers professional legal advice that can help couples and partners successfully obtain the correct visas. The Total Law team can support you with the entire application, provide advice on the best possible route, and even work with you on how to complete your application as best as possible.
Our team does our best to support you and keep the process stress-free. We are open to support you seven days a week, either by phone call or online chat. Contact us today to get started.
Advice Package
Comprehensive immigration advice tailored to your circumstances and goals.
Application Package
Designed to make your visa application as smooth and stress-free as possible.

Fast Track Package
Premium application service that ensures your visa application is submitted to meet your deadline.
Appeal Package
Ensure you have the greatest chance of a successful appeal. We will represent you in any case.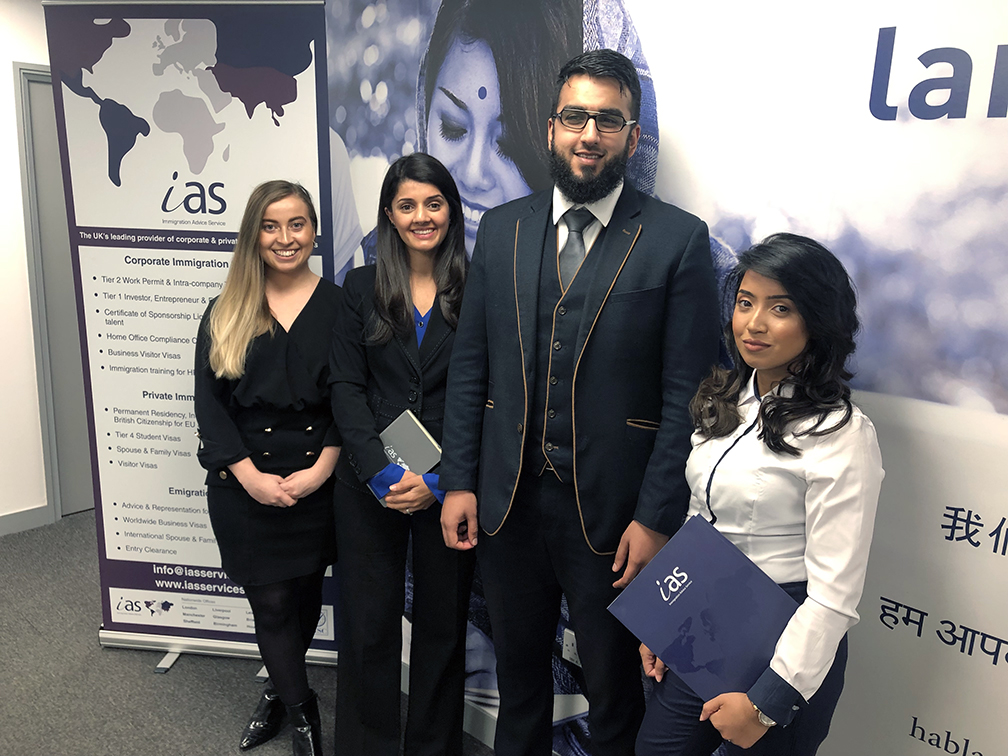 The Advice Package
During this untimed Advice Session with our professional immigration lawyers in London, you will receive our comprehensive advice, completely tailored to your needs and your situation.
Request the Advice Package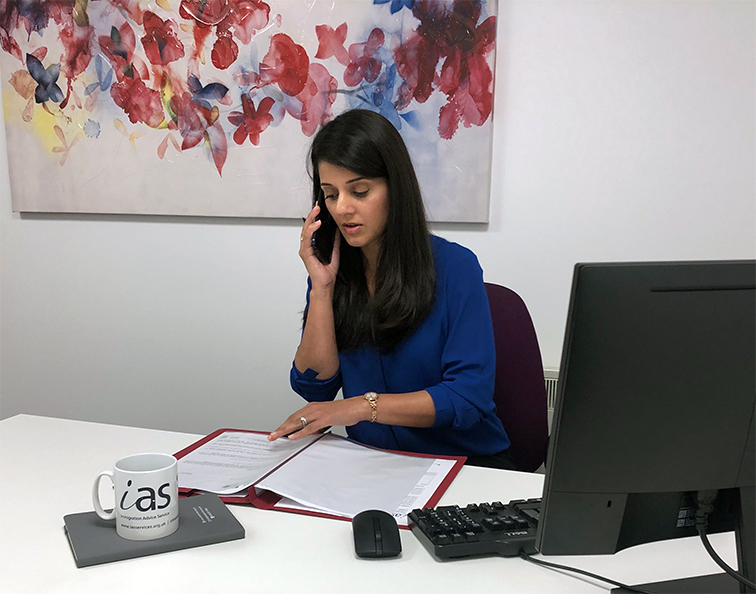 The Application Package
With our Application Package, your dedicated immigration lawyer will advise you on your application process and eligibility. Your caseworker will then complete and submit your forms to the Home Office on your behalf.
Request the Application Package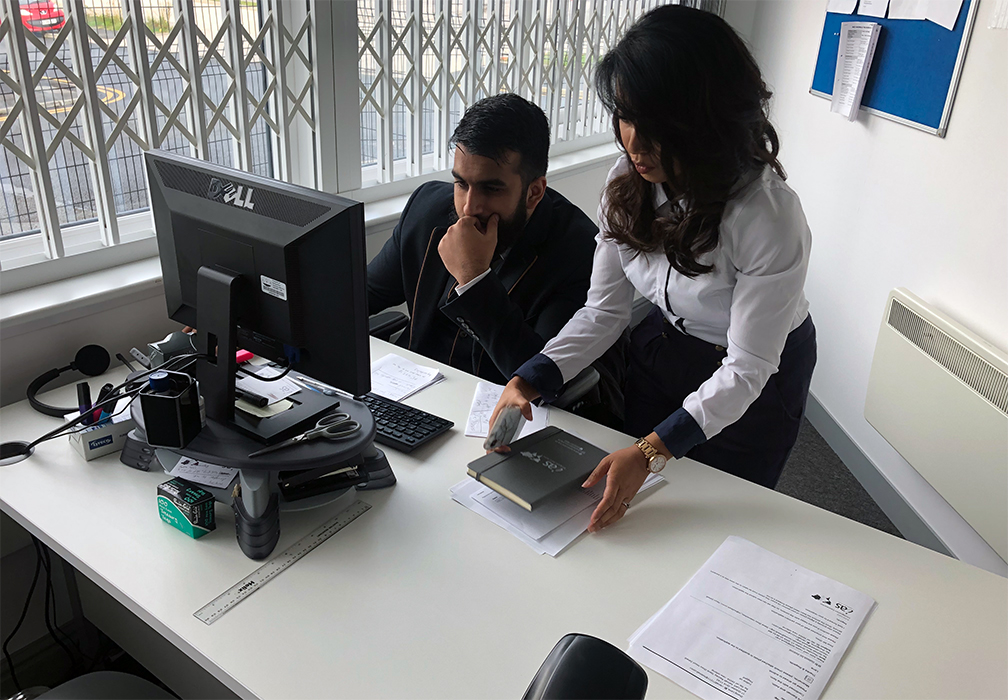 The Fast Track Package
Our Fast-Track Application Package is a premium service for those who need to submit their application in time with their deadlines. Your case will become a top priority for our lawyers and you will benefit from our highest-quality services.
Request the Fast Track Package
The Appeal Package
By choosing our Appeal Package, you can rely on our lawyers' legal knowledge and experience to ensure you have the highest chance of a successful appeal. We will also fully represent you in any hearings/tribunals.
Request the Appeal Package
Related pages for your continued reading.
Frequently Asked Questions
There is good news here. Living in Ireland as a de facto partner on the joint family visa category will count as reckonable evidence towards obtaining your Irish citizenship. To become eligible for Irish citizenship, you must have lived in Ireland for a period of 365 days immediately prior to your Irish citizenship application and you must have lived in Ireland for four years out of the previous eight before that.
It is your responsibility to renew your Irish Residence Permit before it expires. Any time you have spent in Ireland unlawfully will not count towards the citizenship time requirements.
If the relationship ends, then the permission granted is no longer valid and you should immediately contact the de facto team of Irish immigration who will assess your case based on your circumstances.