Irish Work Visas: Apply from the UK
If you would like to come to Ireland to work and are not from a European Economic Area (EEA) country, you may need to apply for an Irish Work Visa.
If you would like assistance with your Irish visa application, give us a call at 0333 305 9375. Our immigration experts are here to help you online, in person, or over the phone.
Who can work in Ireland?
Ireland welcomes all foreign nationals who have the education and skills to better the Irish economy. Citizens from the EU, Iceland, Norway, Lichtenstein, Switzerland, and the UK are eligible to work and live in Ireland without the need for an employment permit.
Other foreign nationals who are not from a European Economic Area (EEA) country are still welcome to work in Ireland provided that they obtain a work visa prior to their arrival in Ireland. To obtain an Irish work visa, citizens from non-EEA countries will first need to apply and receive an Irish work permit first then apply for a corresponding Irish work visa which will grant the foreign national immigration permission for them to enter and work in Ireland.
Note that this includes residents of the UK who are not UK citizens but are citizens of another visa-required country.
"I'm very happy with the standard of training received on the OISC Level 1 course, i passed my exam. Thank you!"
"My application was approved and a huge weight has been lifted from our shoulders this year "
"We used this service for the spouse visa extension application to assure that all the information was valid and correct."
What are the different types of Irish Work Permits?
There are several employment permits available in Ireland for eligible workers to apply for depending on their work experience and field of expertise. Each permit maintains its own set of requirements and eligibility criteria and includes the following:
Critical Skills Employment Permit
The Critical Skills Employment Permit is open to highly-skilled international workers who are coming to Ireland to work in high-skill occupations that are experiencing a labour shortage. These occupations include health professionals, engineers, scientists, and teachers. For an updated list of what occupations are on the list, visit the Critical Skills Occupations List website.
It should be noted that employers in Ireland who would like to hire international workers under this visa do not require a Labour Markets Needs Test.
Irish General Employment Permit
The General Employment Permit is available to professionals who do not qualify for the Critical Skills permit. This permit is open to all professions except those on the list of 'Ineligible Categories of Employment for Employment Permits'.
Contract for Services Employment Permit
This permit is issued to foreign workers who have been contracted by an Irish national to come to Ireland to work on behalf of their foreign company.
Intra-Company Transfer Employment Permit
The Intra-Company Transfer Employment Permit is available for foreign workers who are senior management, key personnel, and/or trainees who are transferring to an Irish branch or affiliate of a company from which they are employed.
Reactivation Employment Permit
This permit is issued to former Employment Permit holders who lost their right to work in Ireland through no fault of their own.
Internship Employment Permit
The Internship Employment allows full-time international students enrolled in a third-level educational institution the opportunity to come to Ireland to gain work experience through an internship. This permit is valid for 12 months and can not be renewed.
Sport & Cultural Employment Permit
This employment permit is issued to talented foreign nationals whose qualifications, skills, experience, knowledge in the field of sports and culture have been found helpful in the development of these respective fields in Ireland.
Dependent/Partner/Spouse Employment Permit
These employment permits are available to spouses, partners, and/or other dependents of Critical Skills Employment Permit Holders.
Exchange Agreement Employment Permit
This permit is granted to foreign workers who are coming to Ireland under an international exchange agreement.
What is the application process for an Irish employment visa?
Before applying for an Irish employment visa, applicants will first need to have obtained an Irish work permit. To obtain a work permit, applicants will need to submit their application online through the Employment Permits Online System (EPOS).
Non-EEA citizens who are applying for an Irish work permit online will need a job offer before applying. Unlike EU citizens, foreign nationals who are from a country outside the EEA can not arrive in Ireland without an employment offer.
Once the online work permit application is submitted, an immigration officer will determine if the skills, education, and work experience match the specific employment permit requirements under which the applicant is applying.
If approved for a work permit, foreign nationals can apply for a work visa. Irish work visas belong to the Long Stay 'D' Visas category, which allows visa holders to stay in Ireland for periods of time longer than 3 months. To apply for an Irish visa, applicants will need to submit another application online. However, this time, the application will need to be submitted through the AVATS system. After the online application is submitted, the applicant will then need to send out a number of supporting documents to a visa office for inspection.
In general, most applications for Irish Employment Visas are processed within 8 weeks. However, if some necessary documents are missing or there are any mistakes in the application, the processing time will be longer.
What are the required documents for an Irish employment permit?
Before applying for an Irish visa, foreign workers will need to apply for an Irish employment visa online. Some important documents to include in the Ireland work permit application include the following:
A digital copy of a valid passport (This should include the personal details page along with the passport photo and signature page)
A passport photo (The photo should comply with Irish visa photo requirements)
A copy of the employment contract (This must be signed by both employer and employee)
A copy of your current immigration status in Ireland (if applicable)
The personal details of a contact person in Ireland (their name, position in company, phone number, email address, etc)
The relevant registration/pin or license number of the Irish company (this must be issued by the appropriate Irish regulatory bodies or government ministers)
A copy of the letter of support written by Industrial Development Agency (IDA)/Enterprise Ireland (if applicable)
Details of the employer in Ireland (company registration number, address, name, and relevant certificates from authorized bodies, etc)
Details of the applicant's employment in Ireland (job role, salary, duties and responsibilities, duration of the employment contract, etc)
What documents are required to apply for an Irish work visa?
After submitting an Irish visa application online, the visa applicant will then need to send out a bundle of supporting documents to the Irish visa office for inspection. These documents may include the following:
2 colour passport photos (these must not be more than 6 months old and must have your name and visa application number written on the back)
A valid passport valid for at least 12 months after the intended date of arrival in Ireland
A signed application letter that includes the applicant's full contact details, the reason for visiting Ireland, intended duration of stay, details of any family members in Ireland or the EU, etc)
The applicant's Irish Employment Permit from the Department of Enterprise, Trade, and Employment (DETE)
The applicant's employment contract with an Irish employer
A letter from the Irish employer detailing the job, salary, and any details of accommodation (if provided)
Evidence of the applicant's qualifications. This can include evidence of previous work experience, professional and/or training certificates)
Proof of sufficient funds. This should include valid bank statements on headed paper from the last 6 months)
Proof of private medical insurance
Any evidence of past visa refusals (if applicable)
Receipt of visa fee payment
What is the cost of an Irish work visa?
Costs of the Irish work visa will depend on the type of employment permit that the applicant has applied for and how long the applicant intends to stay in Ireland.
Below is an overview of the general costs to be expected:
€1,000 for a General, Critical Skills, Intra-Company Transfer, Contract for Services, Reactivation, Sport and Cultural and Internship Permits if you intend to spend up to 24 months in Ireland
€500 for the same permits if you want to spend up to 6 months in Ireland
€1,500 to renew your employment permit from 6 up to 36 months
In addition to the cost of an employment permit, the applicant will also need to pay the following work visa fees:
€60 for a single-entry visa to Ireland
€100 for a multiple-entry visa to Ireland
Any applicants who are applying for the Exchange Agreement Permit with the intention of staying in Ireland for up to 2 years are exempt from paying the employment permit fees.
What is the Atypical Working Scheme?
The Atypical Working Scheme (ATS) allows foreign workers from a non-EEA country to come to Ireland to work for a period of up to 90 days. This scheme is an alternative route for those who would like to travel to Ireland for short-term employment. Under ATS, foreign nationals are permitted to engage in certain contract work that is not eligible for an employment permit.
To be eligible for ATS, applicants will need to have been offered a job in Ireland under one of the following categories:
Workers who are filling a skill shortage position
Workers who have been deemed to offer high skills in a particular industry
Paid employees or interns
Nurses or Midwives on the RCSI Clinical Adaptation and Assessment Programme
Locum doctors
Paid researchers
Crew members of certain fishing fleets
If accepted in the Atypical Working Scheme, foreign nationals will only be able to work in Ireland at the job indicated on their visa. ATS workers are not permitted to look for another position in Ireland.
All ATA applications must be submitted from outside of Ireland to be considered. The application process can be submitted online. Those approved will receive a 'Letter of Approval' which will allow them to travel to Ireland.
How can Total Law help me?
Here at Total Law, we know that securing any type of visa can be confusing and time-consuming. However, our team of expert immigration attorneys is well-versed in the Irish visa application process and is committed to helping you apply for an Irish visa as stress-free as possible.
Our lawyers can assess your eligibility, ask any questions you have regarding the requirements for either an employment permit or visa, and can even guide you through the online application process.
By hiring one of our immigration attorneys, you can be confident that your application will be completed to the highest standards with little to no delays due to mistakes or missing information.
Call us today on 0333 305 9375 to find out more about how we can best help you.
Advice Package
Comprehensive immigration advice tailored to your circumstances and goals.
Application Package
Designed to make your visa application as smooth and stress-free as possible.

Fast Track Package
Premium application service that ensures your visa application is submitted to meet your deadline.
Appeal Package
Ensure you have the greatest chance of a successful appeal. We will represent you in any case.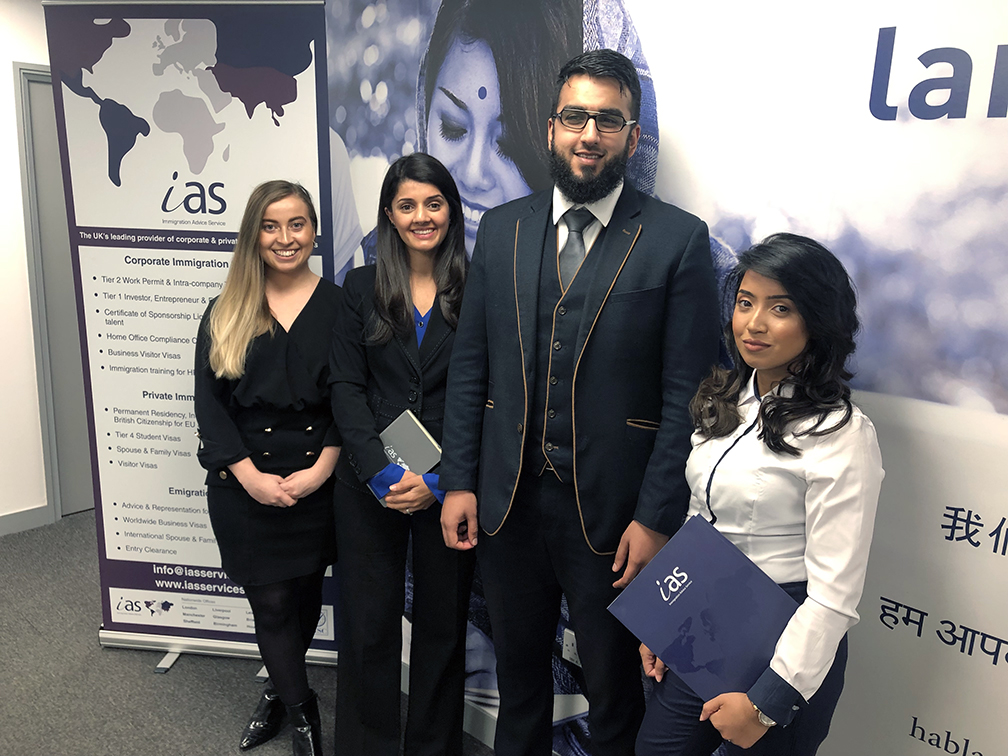 The Advice Package
During this untimed Advice Session with our professional immigration lawyers in London, you will receive our comprehensive advice, completely tailored to your needs and your situation.
Request the Advice Package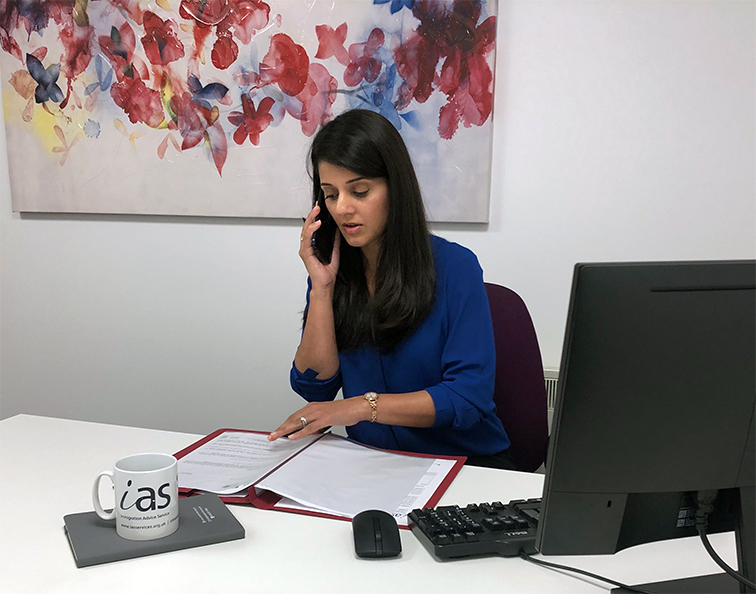 The Application Package
With our Application Package, your dedicated immigration lawyer will advise you on your application process and eligibility. Your caseworker will then complete and submit your forms to the Home Office on your behalf.
Request the Application Package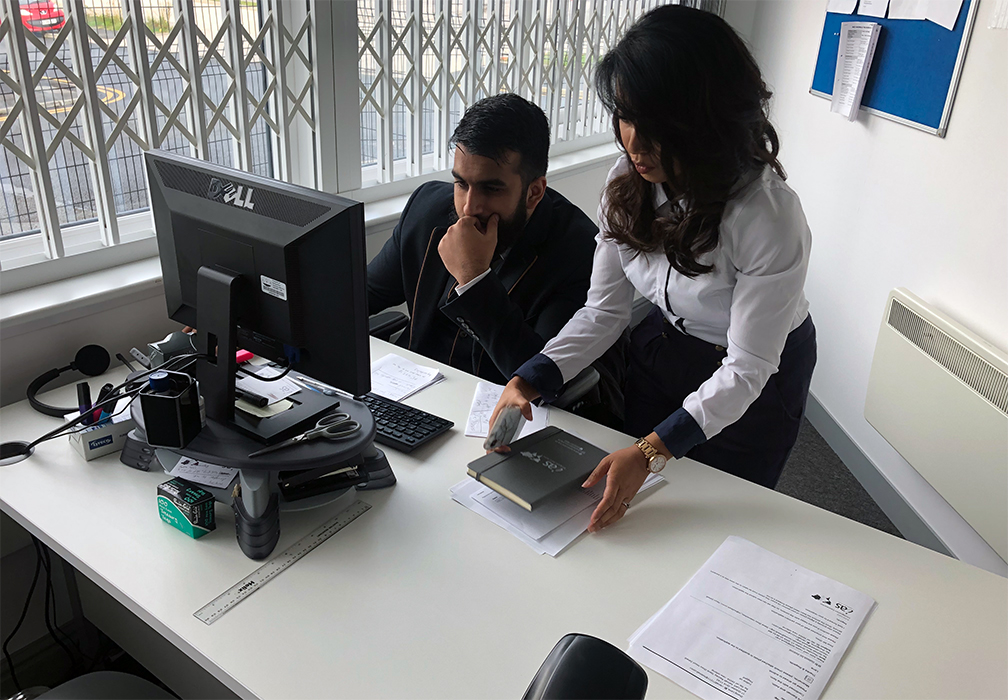 The Fast Track Package
Our Fast-Track Application Package is a premium service for those who need to submit their application in time with their deadlines. Your case will become a top priority for our lawyers and you will benefit from our highest-quality services.
Request the Fast Track Package
The Appeal Package
By choosing our Appeal Package, you can rely on our lawyers' legal knowledge and experience to ensure you have the highest chance of a successful appeal. We will also fully represent you in any hearings/tribunals.
Request the Appeal Package
Related pages for your continued reading.
Frequently Asked Questions
The application fee for the Atypical Working Scheme is €250. This fee is non-refundable and must be made using Electronic Funds Transfer (EFT). As always, make sure that you keep a receipt of payment as it may need to be submitted later in the application process.
If you meet the eligibility requirements and have the necessary qualifications for the job role in Ireland, obtaining an Irish work permit and visa should be fairly straightforward.
However, it should be noted, that most applications are delayed or denied due to mistakes made in the application process so if you are unsure or not confident in applying for a visa yourself, it is recommended that you hire an immigration attorney who can best advise you through the process.
All Irish employment permits require that the applicants have a valid job offer before they apply for a work permit. Therefore, if you do not have a job offer in Ireland, you can not receive an Irish work permit or visa.