Ireland Business Visas: Apply from the UK
If you want to come to the Republic of Ireland to negotiate contracts, start and manage a business, invest in a business, or attend a business meeting, you may need to obtain one of the business visas if you are travelling from the UK.
At Total Law, we are specialists in helping UK residents enter Ireland with the right permit. For immediate assistance with obtaining an Irish Business visa, please call us today on 0333 305 9375 or fill out our contact form to get a callback.
What are the Irish Business visas?
The Irish Business visas are a category of visas that allow people to travel to Ireland for business activities, including attending business meetings or conferences, contract negotiation and signing, investing in a business, and starting a business.
The business visas include:
Short Stay Business Visa
Conference or Event visa
Immigrant Investor Programme
Start-up Entrepreneur Programme (STEP)
Those from a non-visa-required country do not need to obtain most of the above Irish visas to do the activities approved on them. The United Kingdom is not a visa-required country; if you are a citizen, you are visa-exempt and may not need a visa. However, if you live in the UK on a UK visa and are from one of the visa-required countries, you will need to obtain one of the business visas.
For more information or immediate assistance with obtaining this permit, get in touch with us today. Call us on 0333 305 9375 or chat with us via our live chat.
"I'm very happy with the standard of training received on the OISC Level 1 course, i passed my exam. Thank you!"
"My application was approved and a huge weight has been lifted from our shoulders this year "
"We used this service for the spouse visa extension application to assure that all the information was valid and correct."
Short Stay Business Visa
The Short Stay Business visa is a short stay visa that allows foreign nationals from visa-required countries to travel to Ireland to do activities that include attending business meetings, negotiating or signing contracts, and working for 14 days or less. If you plan to work for more than 14 days, you would need an employment or long-stay business visa.
If you are a citizen of the UK, you don't need a Short Stay Business visa because the UK is a non-visa-required country. However, if you are resident in the UK and are not a citizen, you may need to obtain this visa.
Whether you need one or not depends on your country of citizenship and eligibility. You can find out more information on the eligibility requirements on our Short Stay Business visa page. For assistance with obtaining this permit, call us today 0333 305 9375.
Conference/Event Irish visa
The Irish Conference/Event visa allows those from visa-required countries to travel to Ireland for the purpose of attending a conference, symposium or other events. It is a short-stay visa so you cannot stay in the country for longer than 90 days.
Unlike the Short Stay Business visa, which allows working for up to 14 days, the Conference visa doesn't allow you to work at all.
You can make this visa application online. It is a three-step process that includes creating an application on AVATs and paying the visa fee. After applying online, keep note of your Visa Application Transaction Number and print your summary sheet as you will need them for the third step, which is submitting your documents to the Irish embassy or visa office. For more information on the criteria and other details on this visa, visit our Conference/Event visa page.
Immigrant Investor Programme
The Immigrant Investor Programme (IIP) allows non-EEA nationals to travel to Ireland for long-term investment in a project or business. The project or business must meet certain criteria and be approved for investment by the Department of Justice and other Government stakeholders.
Applicants for this route must be high net worth individuals with at least €2 million in personal wealth. Also, they must invest at least €1 million for a minimum of three years and the investment funds must not be from a loan, but the applicant's personal wealth.
If you want to enter Ireland through this route, these are the investment options open to you:
At least  €1 million in an Irish enterprise
At least  €1 million in a Central Bank approved investment fund
At least  €1 million in an Irish Real Estate Investment Trust (REIT) that is listed on the Irish Stock exchange
At least €500,000 donated to a project for public benefit in arts, sports, health, culture, or education
In addition to the above, you must be a person of good character and you must have not been convicted of a crime in any jurisdiction.
Application for this route is done via email with payment for the visa fees made through electronic bank transfer. There are several documents needed to prove eligibility and Immigration Service Delivery will likely look into your source of funds. For expert advice or support, please call 0333 305 9375.
Ireland Start-up Entrepreneur Programme (STEP)
If you are looking to start a business in Ireland, the Start-up Entrepreneur Programme (STEP) may be the best route for you. STEP allows entrepreneurs with innovative ideas to establish their business and reside in the State full-time.
To be eligible, your proposed business must be a new or innovative manufacturing or internationally-traded service or product in the international scene.
It is also important to the Irish authorities that your business contributes to Ireland's economy and job market. So, the business must be headquartered and controlled in Ireland and capable of creating at least 10 jobs for Irish citizens and €1 million in sales within 3-4 years of launch.
As the business owner, you must:
Intend to work in the business full-time
Be of good character
Have not been convicted of any crime in any jurisdiction
Have at least €50,000 in business funding

If there is more than one founder, the first must have €50,000 while others must have €30,000 each
When applying, you are to submit supporting documents, a business proposal, and the visa application fee. Your proposal will be assessed by an independent evaluation committee made up of senior public and civil servants before the Minister of Justice assesses it further.
It is important that your application is of the highest quality so you stand a chance. Call us today on 0333 305 9375 for immediate assistance with applying for STEP from the UK.
Going through the challenging process of obtaining a visa shouldn't be the stumbling block in your travel and entry into Ireland. Each business visa has its benefits, approved activities, application processes and documents. Furthermore, it is important you are certain of your eligibility before you apply to avoid wasting money on an application where you have no chance of success.
At Total Law, we will help you through every process to ensure you have a smooth entry into Ireland. We start by discussing with you to understand your needs and intentions in the State. Then, we will assess your eligibility for the Irish Business visas and advise accordingly. If you are eligible, we move forward with creating a rock-solid application on your behalf to maximize your chances of success.
We will also advise on the best evidence and documents to provide to the Irish authorities with the application and those to provide at the Irish port of entry so you stand a high chance of being allowed into the Republic of Ireland. To get started on obtaining the right Irish Business visa from the UK, call our UK office on 0333 305 9375 or contact us online.
Advice Package
Comprehensive immigration advice tailored to your circumstances and goals.
Application Package
Designed to make your visa application as smooth and stress-free as possible.

Fast Track Package
Premium application service that ensures your visa application is submitted to meet your deadline.
Appeal Package
Ensure you have the greatest chance of a successful appeal. We will represent you in any case.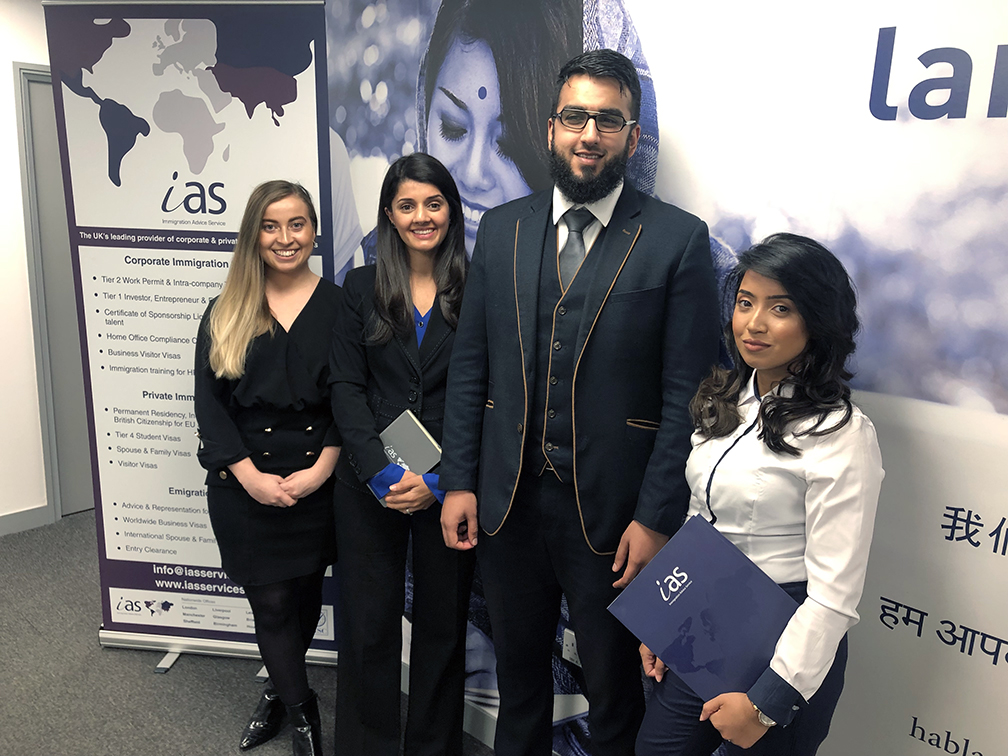 The Advice Package
During this untimed Advice Session with our professional immigration lawyers in London, you will receive our comprehensive advice, completely tailored to your needs and your situation.
Request the Advice Package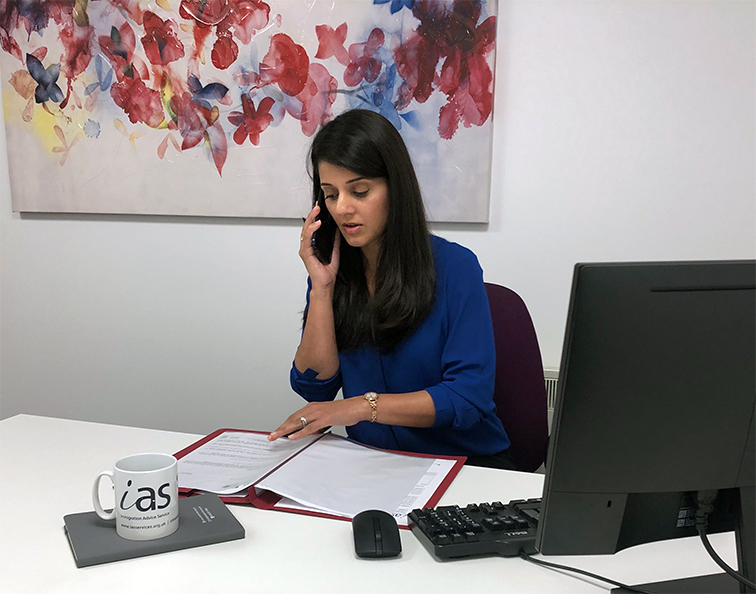 The Application Package
With our Application Package, your dedicated immigration lawyer will advise you on your application process and eligibility. Your caseworker will then complete and submit your forms to the Home Office on your behalf.
Request the Application Package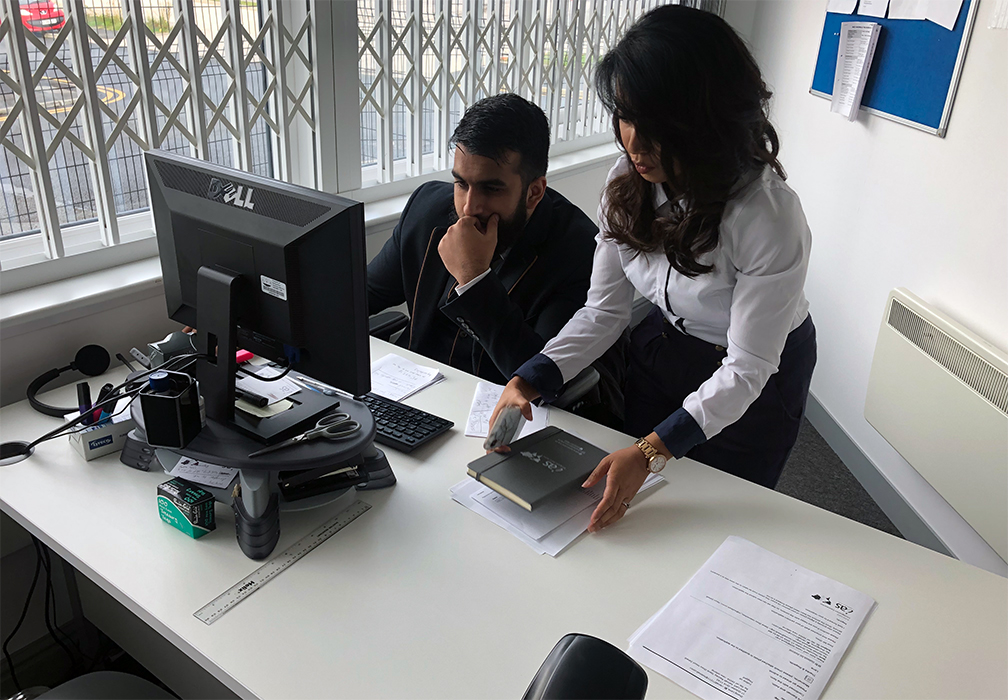 The Fast Track Package
Our Fast-Track Application Package is a premium service for those who need to submit their application in time with their deadlines. Your case will become a top priority for our lawyers and you will benefit from our highest-quality services.
Request the Fast Track Package
The Appeal Package
By choosing our Appeal Package, you can rely on our lawyers' legal knowledge and experience to ensure you have the highest chance of a successful appeal. We will also fully represent you in any hearings/tribunals.
Request the Appeal Package
Related pages for your continued reading.
Frequently Asked Questions