Irish Residency: Apply from the UK
Obtaining Irish Residency depends on what nationality you hold.
If you have any questions regarding Irish Residency, you can contact our expert immigration lawyers to discuss any concerns you may have, or for some help navigating the application process. We are available for a call at 0333 305 9375 or contact us online seven days a week via our live chat.
Can British Citizens get Irish residency?
There is plenty of significant historical connection between the United Kingdom and the Republic of Ireland that is considerably different from agreements that Ireland has with other countries, including the European Union.
The UK government and Irish governments have an agreement that dates back to 1921, which is referred to as the "Common Travel Area."
The Common Travel Area, in simple terms, allows UK nationals to work, live, study, and become residents in Ireland, including Northern Ireland, without undergoing the immigration process that citizens from other countries must do, before relocating to Ireland. Their rights are similar to any Irish citizen.
Despite Brexit, the Common Travel Area remains in place, and the rights of free movement for both Irish citizens and UK citizens.
UK citizens do not need a visa to travel between the UK and Ireland due to the Common Travel Area agreement. Some EU citizens are exempt as well. However, if you are not from the EEA or you are from the EEA but have non-EEA family members coming with you, you or they will need a visa that can lead to Irish residency.
"I'm very happy with the standard of training received on the OISC Level 1 course, i passed my exam. Thank you!"
"My application was approved and a huge weight has been lifted from our shoulders this year "
"We used this service for the spouse visa extension application to assure that all the information was valid and correct."
What benefits can UK citizens have while living in Ireland?
Due to the CTA, UK citizens who move to Ireland will become permanent residents and very similar to Irish nationals, can access the following without any issue:
British citizens can gain employment, without any restrictions. This includes self-employment, starting a job, etc.
UK Nationals have the right to study at any educational institution: it is wise to check if you are eligible for Irish student loans and tuition fees you may face as this depends on your educational institute.
British citizens have the right to live indefinitely in Ireland
British citizens are entitled to public funding, including benefits, social housing, and pensions.
Irish Residency for other nationalities
If you live in the United Kingdom by way of one of the many different visa or residency permit options, or any additional other types of UK immigration visa, but are a national of another country, you will need to apply for permanent residency in Ireland.
If you are not a UK national but are a family member of a UK national, and you have lived in Ireland legally before 31 December 2020, you automatically retain your residence rights in Ireland. This means that you can continue to live, work or study in Ireland.
However, you must exchange your current valid Irish Resident Permit Card for a new one stating that these residence rights derive from EU Free Movement under the Withdrawal Agreement.
What are the eligibility requirements for Irish Residency? 
If you are not a UK citizen and do not have a family member of a UK national and not living in the UK before 31 December 2020, and you wish to obtain residency in Ireland, to be eligible you must fulfill the following conditions:
You have lived in Ireland legally for at least five years (60 months). The times you did not spend in Ireland in those five years do not count.
You have lived in Ireland with some work authorization, such as an Employment Permit, and have held a Stamp 1 or Stamp 4. Not all types of Irish work permits qualify for permanent residence. For example, if you have been living in Ireland on a Working Holiday Visa, the time you spend in the country with this permit does not count.
Your Irish Residence Permit is valid at the time of application.
You are employed at the time of application and will be after.
You are of good character.
You are a non-EEA family member (spouse or dependent) of an Irish Permanent Residence holder. You must have spent at least 60 months of legal residence in Ireland, and your family member must have already been granted their permanent residency on a Stamp 4 before you can apply.
Do note that even if you meet the above requirements, you can not apply for residency in Ireland if:
You have lived in Ireland with a Student Visa.
You have lived in Ireland as an Intra-Company Transferee.
You are an employee at a foreign embassy in Ireland.
You received Permission to Remain under the Working Holiday Visa scheme.
You only hold a Green Card (Employment) permit.
You are living in Ireland under Business Permission.
You are living in Ireland under the Turkish Agreement.
You have received permission to remain in Ireland under humanitarian grounds.
You have received Refugee Status.
You received permission to remain in Ireland under the IBC and IBC-05 (Irish Born Child) schemes.
How to apply for Irish Residency? 
If you wish to apply for Irish residency, you will need to submit the following documents to the Irish Naturalization and Immigration Service (INIS) to prove your eligibility. These supporting documents are:
Copy of your work permit in Ireland
Copy of your Certificate of Registration
Copies of your passport pages featuring Irish Immigration Stamps.
Copy of your Irish Residence Permit
Clear, coloured copies of your valid passport.
Your application form and document must be mailed to the Long Term Residency Division of the Irish Naturalization and Immigration Service.
What are the fees for Irish Residency? 
The fee for this application is asked for after your application is accepted. The fee is €500 and must be paid within 28 days.
Once you pay the fee, the Irish Naturalization and Immigration Service will send you a letter confirming that you have been granted Long Term Residency in Ireland on Stamp 4 (or Stamp 3 if you are applying as a family member of an Irish permanent resident) for 5 years. You will then have to go to the Garda National Immigration Bureau to have your passport stamped.
Obtaining Irish residency can be a challenging process when doing it all by yourself. The team at Total Law can help simplify it for you, and also significantly reduce the chances of disappointment or delay. Our accomplished and knowledgeable immigration lawyers are dedicated to supporting people in the complicated and often stressful process of immigration. You can speak to our team via a phone call on 0333 305 9375 or contact us online seven days a week via our live chat.
Advice Package
Comprehensive immigration advice tailored to your circumstances and goals.
Application Package
Designed to make your visa application as smooth and stress-free as possible.

Fast Track Package
Premium application service that ensures your visa application is submitted to meet your deadline.
Appeal Package
Ensure you have the greatest chance of a successful appeal. We will represent you in any case.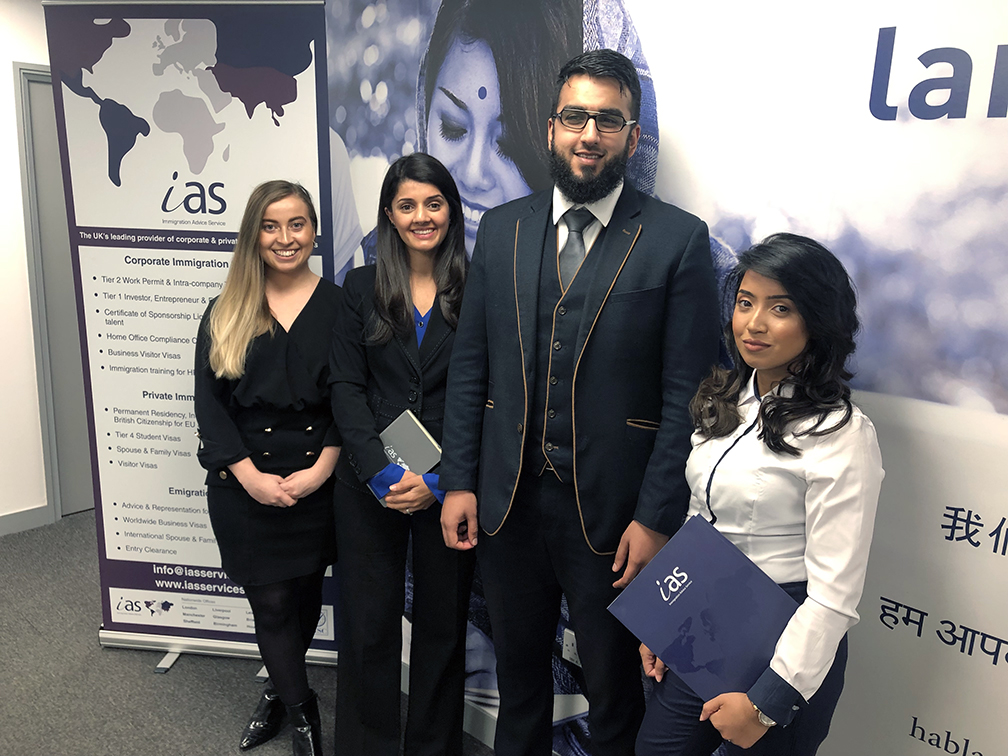 The Advice Package
During this untimed Advice Session with our professional immigration lawyers in London, you will receive our comprehensive advice, completely tailored to your needs and your situation.
Request the Advice Package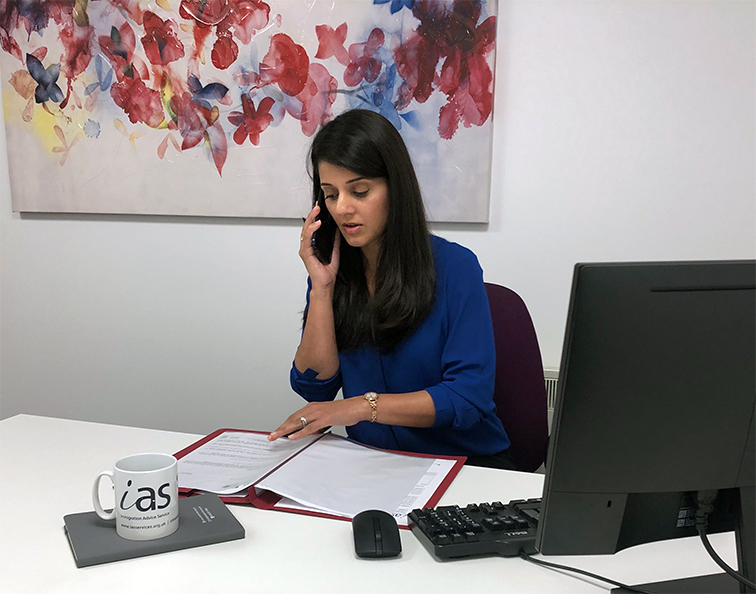 The Application Package
With our Application Package, your dedicated immigration lawyer will advise you on your application process and eligibility. Your caseworker will then complete and submit your forms to the Home Office on your behalf.
Request the Application Package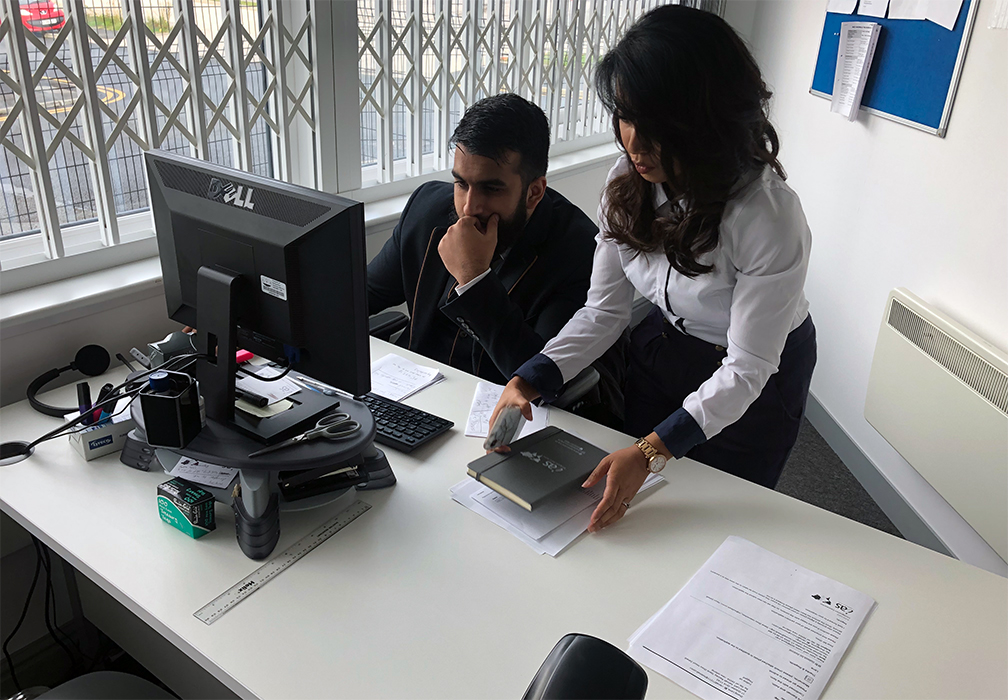 The Fast Track Package
Our Fast-Track Application Package is a premium service for those who need to submit their application in time with their deadlines. Your case will become a top priority for our lawyers and you will benefit from our highest-quality services.
Request the Fast Track Package
The Appeal Package
By choosing our Appeal Package, you can rely on our lawyers' legal knowledge and experience to ensure you have the highest chance of a successful appeal. We will also fully represent you in any hearings/tribunals.
Request the Appeal Package
Related pages for your continued reading.
Frequently Asked Questions
Each application will differ and may require additional time if it is a complicated case. Typically, Irish residency applications take between 6 – 8 weeks.
Firstly, while you may not get rejected, if you forget the key documents required for the application, it can result in significant delays.
Rejections can happen if you have not yet lived in Ireland for 5 years or you are living in Ireland on a Student Visa, You are not employed at the time of submitting our application or you are living in Ireland on a Business Visa.
Typically, after living in Ireland as a permanent resident for at least five years, you may be eligible to apply for Irish citizenship. To be eligible for Irish citizenship, you will have to prove the length of your residency in Ireland by showing passport pages with your immigration permission stamps.
If you are married to an Irish citizen, you might be able to submit your application after just 3 years.
If you wish to travel to an EU country such as Italy or France, you have to go through passport control. This means, if you are a non-EEA national living in Ireland (even with Irish residency), you will need to apply for the Schengen Visa to enter, visit and travel freely.