Irish Minister of Religion Visa
If you're a minister of religion in a recognised religious body, you may be eligible for Minister of Religion visa that allows you to work and live in Ireland.
If you have any questions or want help navigating the application process, you can call us at 0333 305 9375, or contact us online seven days a week via our live chat.
Do UK citizens who are religious workers need to apply for a religious visa to live in Ireland as a minister?
Immigration laws include an agreement between Ireland and the UK called the Common Travel Area (CTA). This means both Irish and UK citizens can freely move between countries to live, work, and access the same privileges as permanent residents of the country.
This means that a British citizen does not require a formal visa application as do they need to be granted permission to work in Ireland as a religious worker.
However, if living in the UK but not a citizen of the UK, then the person will not be able to benefit from the CTA and will need to apply for a religious worker visa.
"I'm very happy with the standard of training received on the OISC Level 1 course, i passed my exam. Thank you!"
"My application was approved and a huge weight has been lifted from our shoulders this year "
"We used this service for the spouse visa extension application to assure that all the information was valid and correct."
What are the eligibility requirements for the Minister of religion visa?
Working as a Minister of Religion in Ireland means carrying out the following duties and responsibilities for an established congregation, religious order, religious organization and faith community:
Conduct spiritual worship and/or ceremonies to an established congregation
Offer pastoral care to members of an established congregation (in the form of preaching)
Conduct classes based on a religious ethos, supervise prayer meetings etc.
Offer regular spiritual leadership
Assisting religious workers
Minister to the spiritual needs of an established congregation
Pastoral visitation
Provide senior administration support of a full-time nature to a religious institution/order/church
Be a member of a religious community whose members take public vows of poverty, chastity and obedience
For any religious minister that wishes to stay in Ireland for over three months (90 days) as a Minister of Religion, then they must apply for permission to do so.
What is 'pre-clearance' for the minister of religion visa? 
After you have received a valid job offer from an eligible religious organisation in Ireland as a Minister of Religion, you have to seek prior approval – known as "pre-clearance" – from the Irish Naturalization and Immigration Service. This is only required if you want to stay in Ireland for more than 90 days.
This must be applied for before travelling to Ireland and  during the processing of your pre-clearance paperwork, you are not permitted to enter Ireland.
Every single non-EEA national who wishes to work as a Minister of Religion in Ireland has to apply for pre-clearance regardless of whether they are from a visa required or non-visa required country.
Which documents are needed the Minister of Religion visa?
A key part of the pre-clearance documents is proof of sponsorship from the religious body or faith community that has invited you or wishes to hire you.
This sponsorship letter must confirm:
There is a genuine need for the person applying
The applicant is suitably qualified to perform the duties and responsibilities expected
The applicant has a clean police record
Child protection policies are in place in the religious body or faith community
The applicant is cleared to work with children and vulnerable adults
The applicant will be supported with funds and/or accommodation while in Ireland.
Additional supporting documents for pre-clearance include:
A full-colour copy of your current passport and of all previous passports or valid travel document
Evidence of financial support by the sponsoring organization completely tailored to your application
Your statements from your bank account over the last six months and your personal savings
Audited accounts of the sponsor over the last six months
Evidence of educational qualifications
Evidence of at least three years of experience as a Minister of Religion
Police Clearance Certificate
Evidence of medical insurance cover for the applicant and group insurance scheme for any additional family members
Details regarding any previous visa refusals or deportations
Upon arriving in Ireland, your pre-clearance approval letter must be shown to an immigration officer at the border to be granted entry to enter Ireland to work as a minister of religion. Your online application form must be accurate and can not contain mistakes or inconsistencies. If it does have any false or inaccurate information, it may result in you being prevented from making any new applications for up to 5 years.
What are the requirements for sponsoring a minister?
Any non-EEA nationals who want to work as a Minister of Religion in Ireland must have been offered the position by an eligible religious body or faith community.
This religious body must:
Be established in Ireland
Have a congregation within Ireland
Have dedicated premises in Ireland serving the religious body
Must be a body as opposed to a single sponsor
While in Ireland, your sponsor is responsible for you and is responsible for ensuring that you leave Ireland when your permission is due to expire.
Can my family join me in Ireland?
If your family is a citizen of a visa required country, they must apply for long-stay Join Family visas after you have received your pre-clearance permission and can not travel abroad to Ireland without it. They must submit all the required supporting documentation for a Join Family visa,
If they are granted a Join Family visa, they must then apply for permission to stay in Ireland on arrival.  If successful, their permission will then be dependent on your immigration permission, which means if your permission is withdrawn or if you do not renew your permission, both you and your family must leave Ireland.
If your family members who intend to join you in Ireland are citizens of a non-visa required country, they do not need to apply for a Join Family visa or any other type of visa before joining or accompanying you. However, they must present themselves to an Immigration Officer at the border and apply for permission to stay.
How can Total Law help with the Minister of Religion visa?
The Total Law team are qualified immigration experts with extensive experience supporting people with different immigration permission within Ireland, including Minister of Religion applications.
We offer immigration advice sessions and a personalised advice package, assistance with applying for pre-clearance and applying for the Minister for Religion visa.
For more information on how we can help you, get in touch with us. Call us on 0333 305 9375 today. You can also contact us online through our live chat or by emailing info@total.law.
Advice Package
Comprehensive immigration advice tailored to your circumstances and goals.
Application Package
Designed to make your visa application as smooth and stress-free as possible.

Fast Track Package
Premium application service that ensures your visa application is submitted to meet your deadline.
Appeal Package
Ensure you have the greatest chance of a successful appeal. We will represent you in any case.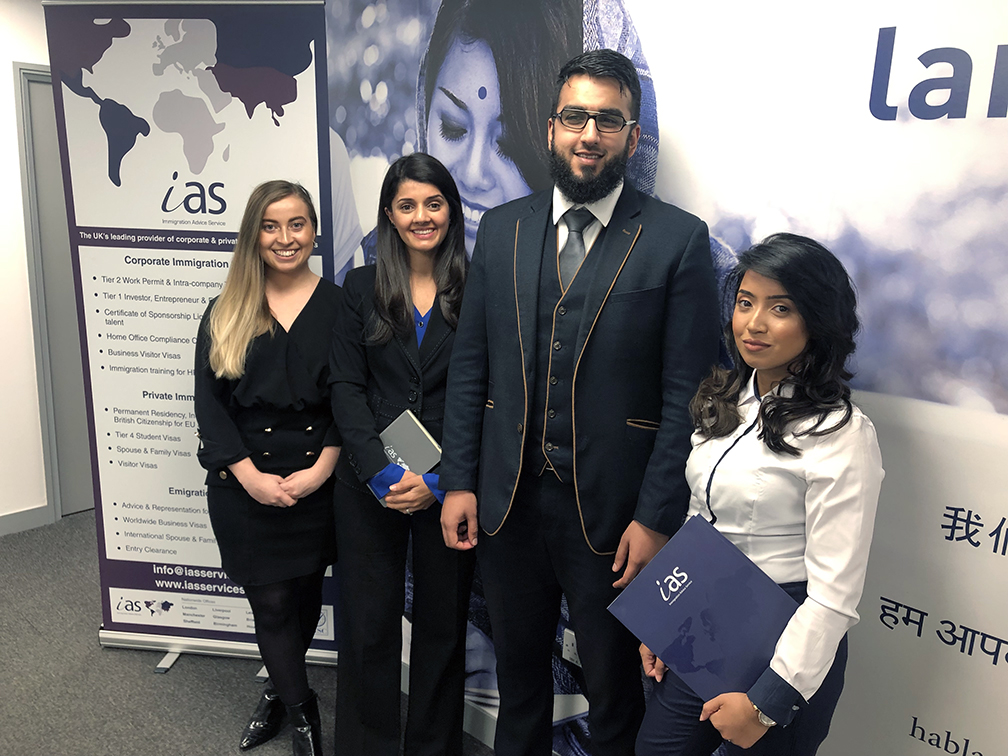 The Advice Package
During this untimed Advice Session with our professional immigration lawyers in London, you will receive our comprehensive advice, completely tailored to your needs and your situation.
Request the Advice Package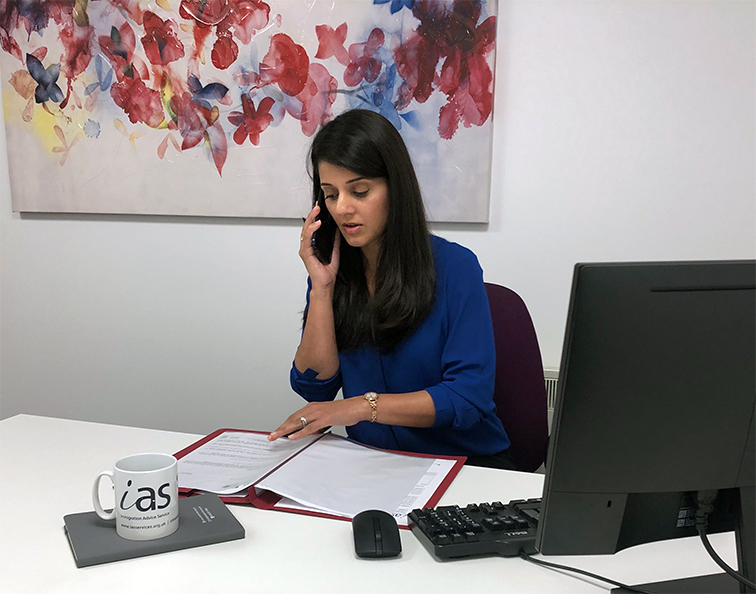 The Application Package
With our Application Package, your dedicated immigration lawyer will advise you on your application process and eligibility. Your caseworker will then complete and submit your forms to the Home Office on your behalf.
Request the Application Package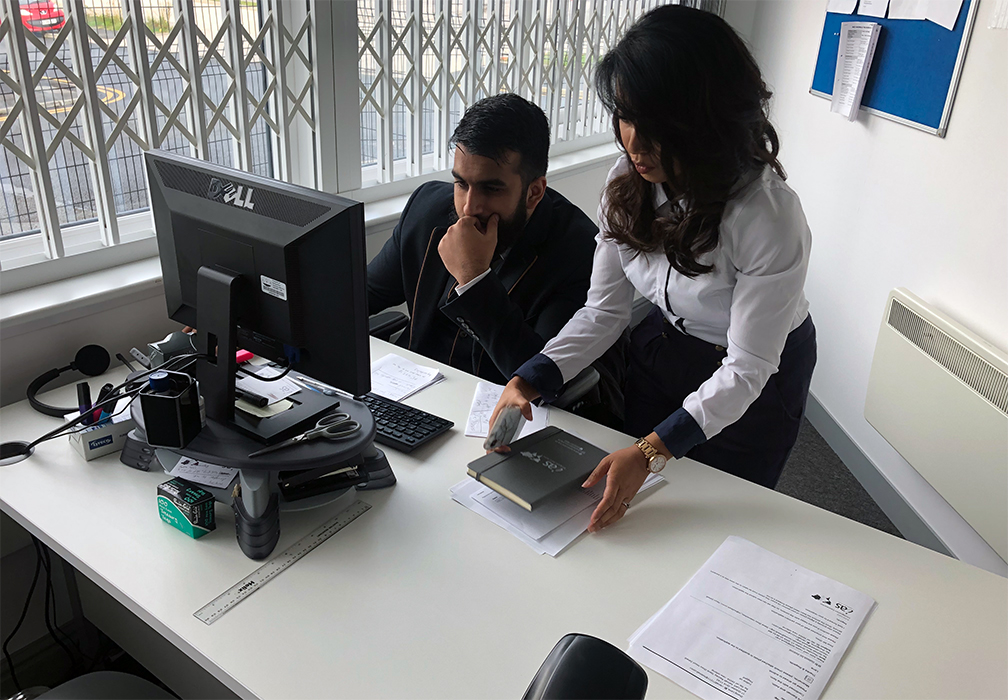 The Fast Track Package
Our Fast-Track Application Package is a premium service for those who need to submit their application in time with their deadlines. Your case will become a top priority for our lawyers and you will benefit from our highest-quality services.
Request the Fast Track Package
The Appeal Package
By choosing our Appeal Package, you can rely on our lawyers' legal knowledge and experience to ensure you have the highest chance of a successful appeal. We will also fully represent you in any hearings/tribunals.
Request the Appeal Package
Related pages for your continued reading.
Frequently Asked Questions
Whilst in Ireland as a Minister of Religion, you must not:
Engage in any other paid work except your Minister of Religion role
Bring any family member with you unless they are a dependent which is your spouse, partner or a child who is under 18
Switch to different immigration permission during your stay
Change the religious body/faith community you work for whilst in Ireland
Apply for permission to remain as a volunteer after your Minister of Religion immigration permission expires
Rely on public services or claim any state benefits for you (or your family if applicable)
You will be notified by letter if your religious visa applications are refused, which will detail the reasons why your application was refused. The refusal letter will also tell you if you are permitted to appeal the decision. In some cases, you may not be permitted to appeal.
 If you can appeal, the appeal process is free of charge. You can request an appeal by responding to the refusal reasons with extra supporting documents if required. The appeal package must be sent off within 8 weeks of the date of the refusal letter. An appeal package must be submitted in writing, fully addressing all of the reasons for the refusal. There is never a guarantee of a successful appeal.