Irish Business Visa Application: Apply from the UK
The Business Visa falls in the Short Stay 'C' visa category and is for foreign nationals that want to go to Ireland for business purposes for 90 days or less.
If you have any questions regarding the business visa in Ireland or need help with the application process, reach out to our expert immigration lawyers. You can contact us at 0333 305 9375 or via our live chat.
What is a Business Visa?
The Irish Business Visa is within the short stay 'C' visa and is an overseas business visa for people to travel to Ireland for business or work. As it is a short stay standard visitor visa 'C', the business visa is valid for 90 days.
With this visa, it must be a business trip and the following activities are permitted:
Attend a business meeting
Sign a contract
Take part in negotiations
Do work – as long it lasts for no more than 14 days
A business visa holder is not permitted to do any unpaid or paid work in Ireland for 15 days or more. If you plan to work for more than 14 days, you should apply for a short stay 'C' employment visa instead. The duration of an Irish business visa can't be extended except in exceptional circumstances.
"I'm very happy with the standard of training received on the OISC Level 1 course, i passed my exam. Thank you!"
"My application was approved and a huge weight has been lifted from our shoulders this year "
"We used this service for the spouse visa extension application to assure that all the information was valid and correct."
Do UK Citizens require a business visitor visa?
The Irish government is known for supporting UK entrepreneurs. Per the UK immigration rules and Irish immigration rules, UK-citizen business owners do not require a business visa to partake in business in the UK. This is due to the long-standing agreement known as the "Common Travel Area," which permits both Irish and Uk citizens to move freely to each other's countries and partake in work, without any restrictions, and can even start a new business.
If you call the UK home but are living there by way of another immigration route other than being a citizen, you may be required to apply for a Business visa application before entering Ireland for work.
Certain countries also benefit from not requiring a business visa to do business activities in Ireland. You are not required to apply for a business short stay 'C' visa if you're a citizen of an EU/EEA country, Switzerland, or any other non-visa-required country.
What is the Business Visa Application process?
The business visa application process requires applicants to first create a visa application online via the AVATS portal, pay the visa fee, and then submit all of the required supporting documents.
Then, you will be asked to send your documents for processing.
When working through your online application, you will either select a single entry or multiple entry business visa.
The single entry visa permits travel to Ireland once. If you leave the country, you'll need to apply for a new visa to get permission to travel.
Multiple entry visas permit the holder to travel to Ireland multiple times. Do note that multi-entry permission tends to be more challenging to receive than single entry as the embassy only approves these visas in specific circumstances.
After submitting the documents, the embassy or consulate will start to process your visa.
You may be asked to provide biometrics and a background check for information about you and your business sometimes.
When your visa application is fully complete, you'll receive a response of approval or denial. You should expect a decision on your short stay 'C' business visa within 8 weeks, but this can vary, so it is always recommended to apply as soon as you know what you plan to do. Upon receiving your business visa, you can begin your travels to Ireland.
When you enter Ireland, you need to show border control your visa documents and passport to an Immigration officer at the port of entry. Should they confirm your visa and documents are all good, they'll put a landing stamp on your passport. This stamp will show the date your permit expires.
What documents are required for the visa application?
Documents below must be sent to the Irish embassy or the relevant consulate in the country that you are applying from within 30 days of creating your visa application.
All documents you submit must be original versions and in English or Irish.  If they are not in English or Irish, you need to get the documents translated by an accredited translator before submitting them. Any documents that do not follow these rules, will not be accepted.
 The business visitor visa requires the following documents: 
Your current passport with a minimum of six months left. In some cases, you may be asked to provide photocopies of all your previous passports
Two passport-sized photographs
Application summary sheet with your signature and date
An application letter should include an explanation detailing the reason why you want to travel to Ireland and your accommodation plan. It should also include the dates you plan to arrive and exit the country and details of any of your family members in Ireland, the UK, Switzerland, or any EU/EEA country.
A letter that highlights you'll abide by the visa conditions, not become a burden to the country and that you'll leave one or before your visa expiry date.
Invitation letter from the business host in Ireland. The letter should prove your relationship and explain if they'll cover your finances during your stay. If you're meeting a few business organizations, each of them must send an invitation letter.
Evidence of travel and medical insurance.
Evidence of payment of visa fee
The financial plan that highlights who is paying for the business trip
Evidence that you'll leave Ireland after your business trips, such as ties to your home country or country of residence.
What are the business visa fees and costs? 
The visa fees for a short stay 'C' business visa application are:
Single entry visa: €60
Multiple entry visa: €10
Some applications may require additional costs, such as insurance, consular fees, biometrics, and other charges.
How Total Law Can Help You
The team at Total Law are a group of accomplished and talented immigration lawyers that is dedicated to supporting individuals in the complicated and often stressful process of going through immigration. Everyone on the team wants to see your immigration application be successful.
We can help applicants with the Irish business visa, so they can complete work with an overseas company and fulfil their dreams with their unique business ideas. Obtaining an Irish visa can be a timely process, so in order to avoid any disappointment or delays, it is wise to reach out to the Total Law team for support and help.
We are proud to be available seven days a week, via phone call (0333 305 9375) or by using our online chat function.  Contact us today to learn more about immigration services.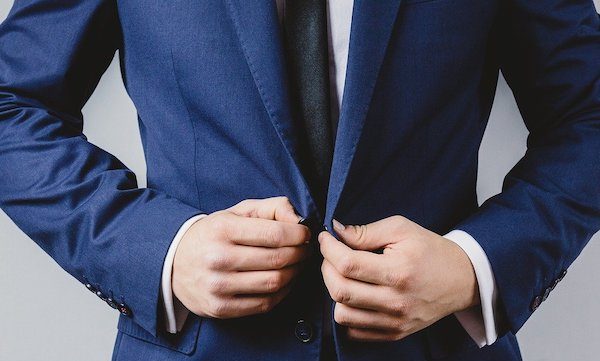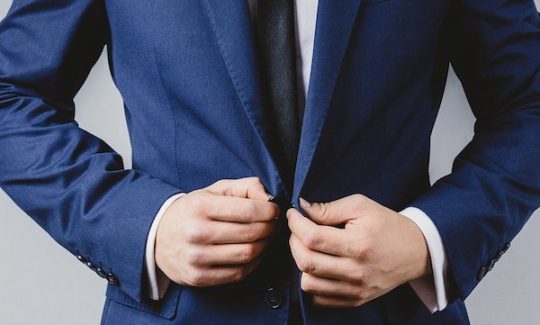 Advice Package
Comprehensive immigration advice tailored to your circumstances and goals.
Application Package
Designed to make your visa application as smooth and stress-free as possible.

Fast Track Package
Premium application service that ensures your visa application is submitted to meet your deadline.
Appeal Package
Ensure you have the greatest chance of a successful appeal. We will represent you in any case.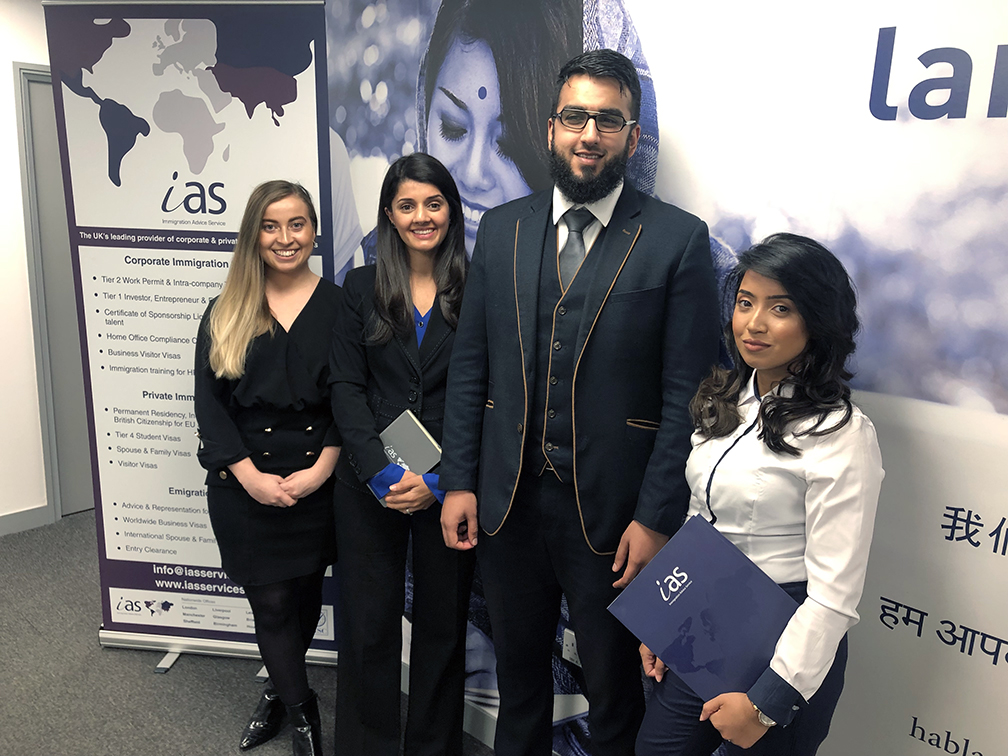 The Advice Package
During this untimed Advice Session with our professional immigration lawyers in London, you will receive our comprehensive advice, completely tailored to your needs and your situation.
Request the Advice Package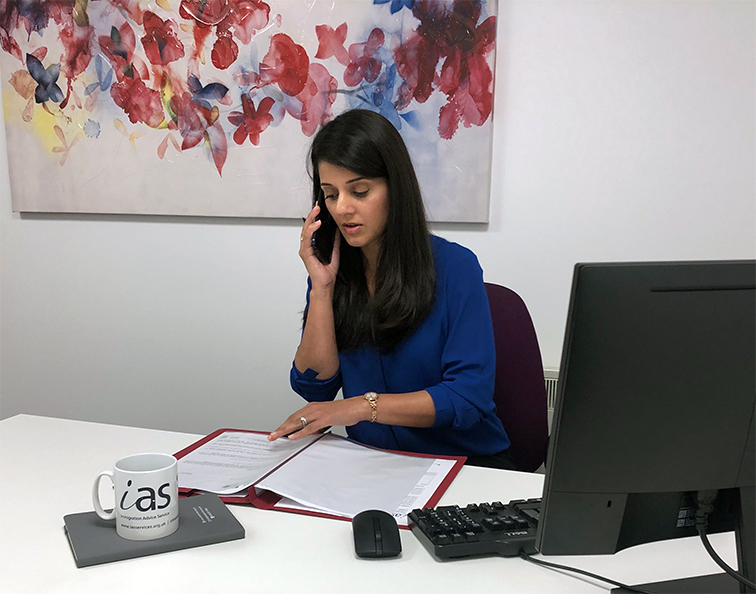 The Application Package
With our Application Package, your dedicated immigration lawyer will advise you on your application process and eligibility. Your caseworker will then complete and submit your forms to the Home Office on your behalf.
Request the Application Package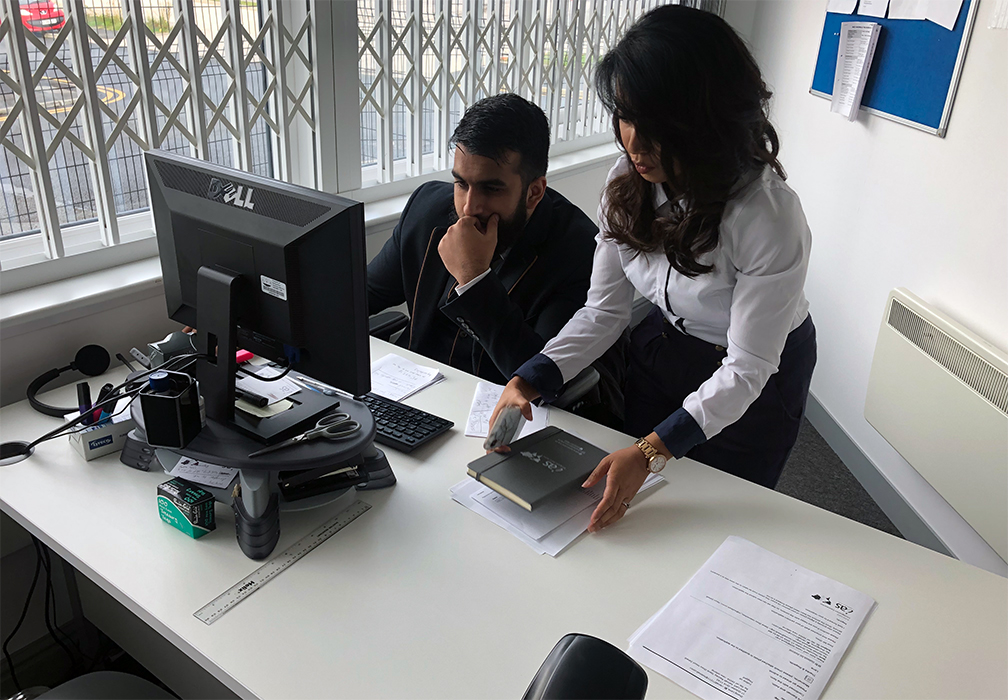 The Fast Track Package
Our Fast-Track Application Package is a premium service for those who need to submit their application in time with their deadlines. Your case will become a top priority for our lawyers and you will benefit from our highest-quality services.
Request the Fast Track Package
The Appeal Package
By choosing our Appeal Package, you can rely on our lawyers' legal knowledge and experience to ensure you have the highest chance of a successful appeal. We will also fully represent you in any hearings/tribunals.
Request the Appeal Package
Related pages for your continued reading.
Frequently Asked Questions
In this case, you are not required to apply for a business visa. Instead, you can apply for a conference or business even visa instead as this will be sufficient. However, this visa does not permit any work to be done in Ireland, you must only attend the conference.
The Short Stay Visa Waiver Programme permits citizens of certain countries to enter Ireland without needing a visa.
The Short Stay Visa Waiver Program is open to citizens of the following countries:
Belarus
Bosnia and Herzegovina
Montenegro
Russian Federation
Serbia
Turkey
Ukraine
Bahrain
Kuwait
Oman
Qatar
Saudi Arabia
India
Kazakhstan
People's Republic of China
Thailand
Uzbekistan
Your work in Ireland has to start and end within 2 weeks, or 14 days. If you intend to be in Ireland for 1 week (7 days) then stop working for 18 days but not leave Ireland, then go back to work for a further week (7 days) your work will not start and end within the allowed 14 days. You must plan your work accordingly, or you can be in violation of your visa permission.
If you prefer to work like the above example, you can do so with an atypical work permit and should ensure you apply for this route.
Your visa application has to include a written invitation from your host in Ireland. Your host may be a customer, a supplier or a company or organization. The invitation letter should include the following:
The reason they have invited you  to Ireland
The dates they want you to work or meet with them
Proof of an existing relationship between the host and you such as copies of emails or letters
A statement by your host about what they will contribute, which must say if your host will pay for 'all', 'some' or 'none' of the costs of your visit. If the host is helping out financially, it must explain what they'll pay for and what they won't.
In the instance that you have been invited by multiple hosts, you have to get separate letters from each host.