Irish Medical Treatment Visa Application from the UK
The Medical Treatment Visa is available to people who have an appointment for treatment at a private hospital in Ireland. Holders of this visa can stay in Ireland for up to 90 days to receive their private medical treatment.
If you have any questions regarding this visa or need assistance, you should reach out to our expert immigration lawyers. Our immigration services are available seven days a week, and we can be reached at 0333 305 9375 or via our live chat.
What is the Private Medical Treatment Visa? 
The Medical Treatment Visa falls under the Short Stay 'C' Visa umbrella. This visa is designed for people who are receiving private medical treatment at a private medical hospital in Ireland to receive private medical treatment.
In order to qualify for the private medical treatment visa, applicants have to provide supporting documents from their referring hospital explaining the diagnosis and prognosis of their medical condition as well as details about any further treatment required. Plus, confirmation that the procedure cannot be carried out by the referring hospital nor a public health facility.
Those approved for private treatment with the Medical Treatment Visa are permitted to stay in Ireland for up to 90 days – this is in line with other Short Stay Visas.
"I'm very happy with the standard of training received on the OISC Level 1 course, i passed my exam. Thank you!"
"My application was approved and a huge weight has been lifted from our shoulders this year "
"We used this service for the spouse visa extension application to assure that all the information was valid and correct."
Do UK citizens require a private medical treatment visa? 
Thanks to the long-standing agreement called the Common Travel Agreement that stands between the UK and Ireland, British nationals have entry clearance when going to Ireland. UK citizens hold the right to travel, visit, and work without any restrictions. Therefore, they do not need to apply for a Medical Treatment Visa.
This means, despite how long the medical treatment is, UK citizens are allowed to move to Ireland without a visa.
If British nationals want to leave the UK, they need to follow immigration rules and travel with their passports, to prove to the immigration officer their rights. If you don't hold a British passport, you should obtain one prior to your travel.
However, there are many people who regard the UK as home and that live there with a UK visa or other immigration pathway but are not UK citizens. If this is the case they will require a Medical Treatment visa to travel to Ireland for treatment.
Citizens of countries in the EEA, Switzerland and a select group of additional countries do not need to apply for a visa to visit Ireland for less than 90 days or to receive medical treatment during those 90 days.
What are the eligibility requirements for the private medical treatment visa? 
The requirements of the Medical Treatment Visa are as follows:
The medical procedure cannot be performed in your home country
You have an appointment confirmed for private medical treatment at a hospital in Ireland to carry out the procedure
You have sufficient funds to pay for the treatment in full
While in Ireland,  you cannot undertake any work, whether paid or unpaid, and you cannot rely on Irish public services.
What is the application process for the visitor visa for medical treatment?
The application process for the Medical Treatment Visa is similar to the Short Stay Visa. Applicants need to complete an online application for a Short Stay 'C' Medical Treatment Visa through the online AVATS system website. Then, the applicants should complete the payment for the visa application. The next step is to submit the required documents to support the application.
If the application is successfully approved, a visa will be stamped on your passport. You should not make arrangements to travel to Ireland until
At last, you can make arrangements to travel to Ireland and report to immigration officials when you land.  Immigration officers will decide whether to permit you entry into Ireland for your private medical treatment visit. When leaving the border, including leaving the UK border, you should bring all of your paperwork, and your application summary sheets, along with your Visa Application Transaction Number, and documents.
When you travel to Ireland, you need to report to border control. You need to present your passport, visa and other important documents to the immigration official including how long the treatment for your private consultation or medical treatment is.
Immigration officials will then decide if you are a genuine visitor and if you can enter Ireland based on the information you provide. You could be refused entry into Ireland if immigration officials have any concerns about your application. Should the immigration official be satisfied, you will be given official permission to enter and a landing stamp will be placed on your passport.
What are the required documents for the medical treatment visa application? 
The documents needed for your application are as follows:
Your passport (which must be valid for at least six months after the date you plan to leave Ireland). You should also include each page of any previous passports you still have
Two passport-sized colour photographs
Provide evidence that the visa fee is paid
Signed and dated application summary sheets from your online application
An application letter explaining why you want to travel to Ireland, including the private medical treatment visit and the estimate of the total cost of your visit to Ireland and a commitment to follow all conditions of the visa
A letter from your referring hospital's medical inspector or a medical practitioner with information on diagnosis and prognosis, as well as details of the medical procedure required
Official Letter from the hospital which will carry out the treatment with the confirmed appointment details (and why NHS treatment is not sufficient)
Full details of your accommodation plan
Proof of your travel and medical insurance
The estimated cost and how you will support yourself while in Ireland
Information showing your obligation to return home including any close personal relationship or a letter from your employer showing the date you are due to return to work
All documents should be submitted to your designated application office within 30 days of completing your online application. It's important to note that depending on your circumstances, you may need to provide certain other documentation in addition to those detailed above.
You should prepare your documents carefully – if you are unsure then you may want to seek advice from an immigration lawyer. Irish Naturalization and Immigration Service will assess your application to determine whether to grant you the Medical Treatment Visa.
All documents must be in their original form and any documents which are not in English or Irish must be fully translated by a certified translator. Both original and translated documents need to be included along with the application form.
Medical Treatment Visa Application Cost
The fee for a Medical Treatment Visa is €60 for a single entry and € 100 for a multiple-entry visa. You should be aware that there are additional fees associated with the application, which may be higher than a standard visitor or short-stay visa.
What is the private medical treatment visa processing time?
Unfortunately, there is no set time to process the Medical Treatment visa. Processing times may differ amongst applications and offices and during certain times if demand is high. However, in most cases the applicant should hear a decision within eight weeks.
How Can Total Law Help?
If you require a specific medical treatment that you can not receive in your home country, you can apply for a medical treatment visa in Ireland.
To get the best decision for your visa, you should implore the support of the team at Total Law. Total Law is an accredited team of immigration lawyers who can support you in your application and immigration processes.
You can reach out to us available seven days a week and we can be reached by phone or by our easy to use online chat.
Advice Package
Comprehensive immigration advice tailored to your circumstances and goals.
Application Package
Designed to make your visa application as smooth and stress-free as possible.

Fast Track Package
Premium application service that ensures your visa application is submitted to meet your deadline.
Appeal Package
Ensure you have the greatest chance of a successful appeal. We will represent you in any case.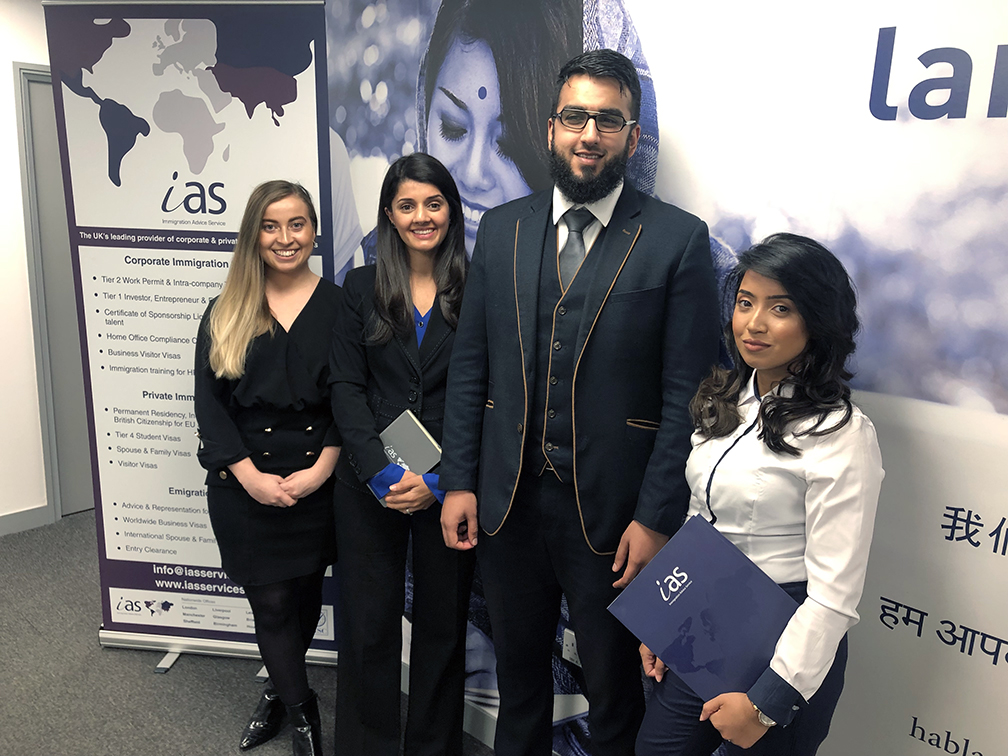 The Advice Package
During this untimed Advice Session with our professional immigration lawyers in London, you will receive our comprehensive advice, completely tailored to your needs and your situation.
Request the Advice Package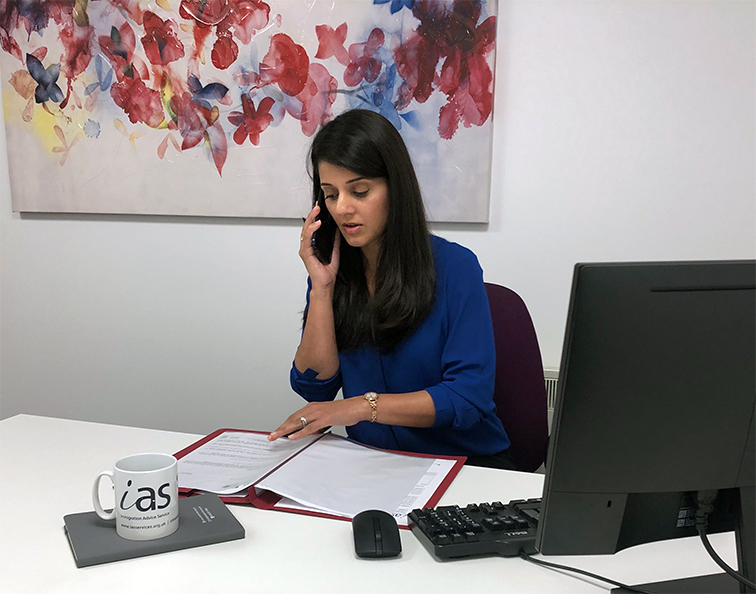 The Application Package
With our Application Package, your dedicated immigration lawyer will advise you on your application process and eligibility. Your caseworker will then complete and submit your forms to the Home Office on your behalf.
Request the Application Package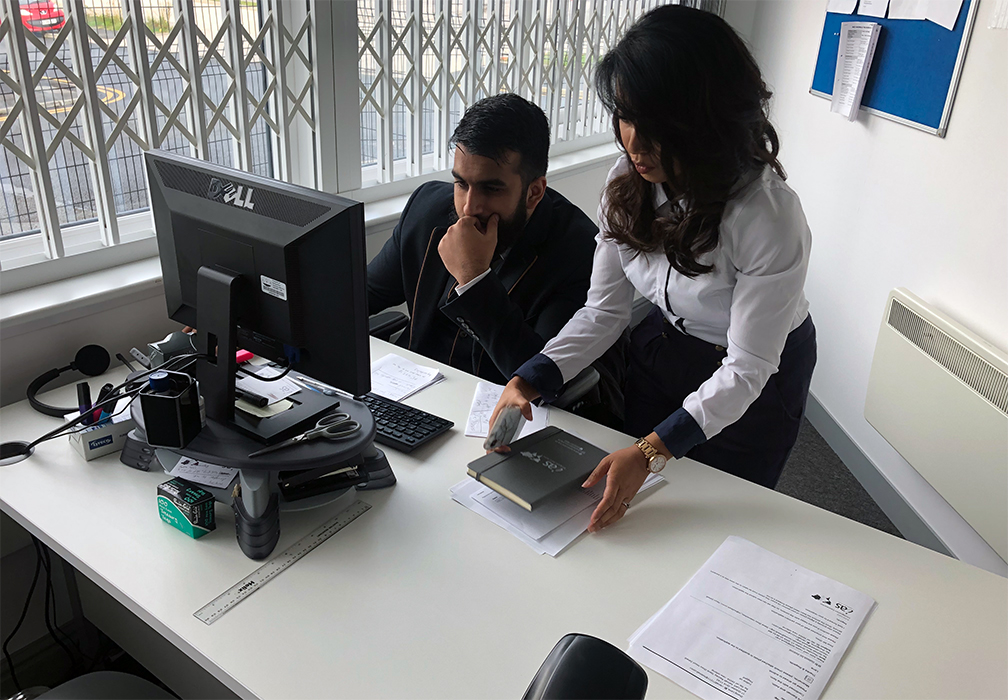 The Fast Track Package
Our Fast-Track Application Package is a premium service for those who need to submit their application in time with their deadlines. Your case will become a top priority for our lawyers and you will benefit from our highest-quality services.
Request the Fast Track Package
The Appeal Package
By choosing our Appeal Package, you can rely on our lawyers' legal knowledge and experience to ensure you have the highest chance of a successful appeal. We will also fully represent you in any hearings/tribunals.
Request the Appeal Package
Related pages for your continued reading.
Frequently Asked Questions
This visa is in the Short Stay 'C' Visas umbrella, which typically cannot be extended and is valid for a maximum of 90 days. Extensions are granted only for serious, unforeseeable reasons. For example, if the hospital treating you in Ireland needs more time, you have to apply for an extension before your current visa expires.
Should you come to Ireland under the Medical Treatment Visa, you must prove that you have the money to pay in full for the treatment you want to receive. The Medical Treatment Visa is granted to individuals who have an appointment confirmed at a private hospital in Ireland. As your procedure will be done by a private hospital, it will not be free.
When you are applying for the Medical Treatment Visa, you can either apply for a single or a multiple-entry visa. The price for a single entry is €60 and for multiple entries is €100.