Irish Study Visas
If you live in the United Kingdom and want to study in the Republic of Ireland, you may need a study visa. Ireland has some study visas for different intentions that may meet your needs.
Whether you are looking to study in Ireland in the long term or short term, we can help you acquire the proper visa if you need one. Call us on 0333 305 937 to assess your eligibility or immediate assistance.
What are the Irish Study visas?
To begin with, UK citizens do not need an Ireland Student visa to be able to study in the country. On the other hand, residents of the UK who aren't UK citizens may be required to apply for one of the Irish Study visas.
The Study visas are categorised based on how long you intend to study, and they include:
Short Stay 'C' Study visa
Long Stay 'D' Study visa (also called the Ireland Student visa)
There are also visas related to study, though not intended for direct/regular study, and they include:
Short Term 'C' Exam Visa
The Irish Study visas enable you to enjoy Ireland's rich heritage and culture while learning in some of the most sought-after universities and institutions.
Total Law can help you navigate the challenging processes that are involved with obtaining one of the Irish Study visas. Our visa and immigration lawyers will handle the burden of assessing your eligibility and completing a high-standard application that considers all the complex requirements. Contact us today by calling 0333 305 937.
"I'm very happy with the standard of training received on the OISC Level 1 course, i passed my exam. Thank you!"
"My application was approved and a huge weight has been lifted from our shoulders this year "
"We used this service for the spouse visa extension application to assure that all the information was valid and correct."
What UK residents must obtain an Ireland Study visa?
UK citizens do not need a study visa for Ireland, but if you are a resident of the UK but not a British citizen, you may need to obtain an Irish Study visa. Some EEA and non-EEA countries are exempt. You don't need a visa for Ireland if you are from:
| | | | |
| --- | --- | --- | --- |
| Andorra | Antigua and Barbuda | Argentina | Australia |
| Austria | Bahamas | Barbados | Belgium |
| Belize | Bolivia | Brazil | Brunei Darussalam |
| Bulgaria | Canada | Chile | Costa Rica |
| Croatia | Czech Republic | Denmark | Dominica |
| El Salvador | Estonia | Eswatini | Fiji |
| Finland | France | Germany | Great Britain (UK) – Dependent Citizen |
| Great Britain (UK) – National (overseas) | Great Britain (UK) – Overseas citizen | Great Britain (UK) – Subject | Greece |
| Grenada | Guatemala | Guyana | Honduras |
| Hong Kong (SAR) | Hungary | Iceland | Ireland |
| Israel | Italy | Japan | Kiribati |
| Korea (South) | Latvia | Lesotho | Liechtenstein |
| Lithuania | Luxembourg | Macau (SAR) | Malaysia |
| Maldives | Malta | Mexico | Monaco |
| Nauru | Netherlands | New Zealand | Nicaragua |
| Norway | Panama | Paraguay | Poland |
| Portugal | Republic of Cyprus | Romania | Saint Kitts and Nevis |
| Saint Lucia | Saint Vincent and the Grenadines | Samoa | San Marino |
| Seychelles | Singapore | Slovakia | Slovenia |
| Solomon Islands | South Africa | Spain | St Helena, Ascension and Tristan da Cunha |
| Sweden | Taiwan Province of China | Tonga | Trinidad and Tobago |
| Tuvalu | United Arab Emirates | United States of America | Uruguay |
| Vanuatu | Vatican City (Holy See) | | |
If your country is on the list, you may still need to obtain entry clearance and pre-approval though you don't need a visa. Without proper authorisation, you may be turned away by Ireland's border control. For this reason, you should check with an Irish immigration lawyer on exactly what you need and which requirements suit your circumstances.
Ireland Short Stay 'C' Study visa
If you wish to take a short course in Ireland, you may be able to do so with a Short Stay 'C' Study visa. This visa allows you to take a course (such as a short term English language course) in Ireland for 90 days or less if you are a visa-required national.
During the time of your study, you can also tour Ireland. However, you will not be allowed to work, whether paid or unpaid and use state-funded services such as public hospitals. So, it is required that you have your own private medical insurance and enough funds to support yourself during your time in the country.
To apply for this visa, you must be at least 18. If you are younger than 18, a parent or legal guardian will make the application for you.
Applying for this visa is straightforward: you apply online on AVATs, pay your application fee, and send your passport and other documents to an Irish embassy or visa office in the UK; you must be a legal resident of the UK to do so else you have to go to you home country or a country where you are a legal resident to submit your documents. You may be asked to give your biometric information as well.
After that, expect a decision on your short-term study visa within eight weeks. It may be longer if you include false or misleading information in your application.
Do not buy your travel tickets until you have received a positive decision from Irish immigration. Also, understand that a visa doesn't guarantee you will be allowed to enter Ireland. When you get to the point of entry, an Irish immigration officer will review your visa, travel documents, and other documents. They may also ask you a few questions to determine if you should be allowed into Ireland.
Long Stay 'D' Study visa (Student visa application)
The Long Stay 'D' Study visa is also called the Irish Student visa. This visa is for those who plan to travel to Ireland from the UK to undertake a longer-term course, usually over three months.
To obtain this visa, you must have gotten a Letter of Acceptance from an Irish university/college. Your Letter of Acceptance should confirm you have been accepted to enrol in a full-time course, the course fees payable, how much tuition fees you have paid, details of the course itself, and if the college has taken out private medical insurance for you.
Also, if you have had gaps in your education, you should be able to explain why there are gaps in your Long Stay 'D' Study visa application. Also, you are to give details of your employment history if you have any; this may explain any gaps in education.
This visa works if you are going for an undergraduate or postgraduate program in the UK. Alongside the requirements we have detailed on this page, there are several others as well. Please visit our Long Stay 'D' Study visa page for more information.
The application process is done online, but you may be asked to provide biometrics information at an Irish embassy or visa application centre. You will also be required to pay some fees for the visa processing and charges related to the submission of your documents; the fees are not required for every applicant.
We can help you with your student visa application. Call us today on 0333 305 937 for immediate assistance or advice.
Short Term 'C' Exam Visa
The Irish short stay exam visa allows you to travel to the country to take an exam that is necessary for your employment or course of study in the UK. You are allowed to stay in Ireland to take that exam for up to 90 days. An example of an approved exam is the PRES (Pre-Registration Examination System) exams for doctors.
A Short stay 'C' Exam visa doesn't allow you to do the following:
Take an exam not necessary to your employment or study
Work, whether paid or unpaid, including observing in a private or public hospital or health facilities unless you have written approved endorsement from the Director, National Doctors Training and Planning, HSE.
Make use of state-funded services such as public hospitals
As with most visas for Ireland, you don't need to apply for this visa if you are travelling using a passport from a non-visa-required country. For more information or assistance with obtaining this visa, call our Irish visa lawyers on 0333 305 937.
Ireland Training Visa application
An Ireland Training visa allows you to come to Ireland to attend a training course for up to 90 days. The training must be for work or professional development and arranged by the company you work for or an organisation you belong to.
When on a training visa, you are not allowed to work, paid or unpaid, or rely on Irish public services. To apply, you are to fill out the application form online on AVATs, pay the visa application fee and send your passports and documents to the Irish immigration authorities for processing.
Successful applicants will get a Training visa in their passport or travel document within about eight weeks of submitting their supporting documentation. For more information or assistance with obtaining this visa, call our Irish visa lawyers on 0333 305 937.
How can Total Law help you with obtaining an Ireland Student visa?
When you contact Total Law, you will get dedicated immigration experts to provide comprehensive advice based on your circumstances. We will look at what you need to do in Ireland and suggest the best visa for those activities, as well as if you are eligible for a particular Irish Study visa.
Whether you need to fast-track your application due to your course starting soon or not, our immigration services will ensure your entry visa is not delayed by providing a high-quality application and advising on the best documents to support your application. We will also liaise with the Immigration Service Delivery on your behalf.
Call us today on 0333 305 937 to get started. You can also contact us online through live chat.
Advice Package
Comprehensive immigration advice tailored to your circumstances and goals.
Application Package
Designed to make your visa application as smooth and stress-free as possible.

Fast Track Package
Premium application service that ensures your visa application is submitted to meet your deadline.
Appeal Package
Ensure you have the greatest chance of a successful appeal. We will represent you in any case.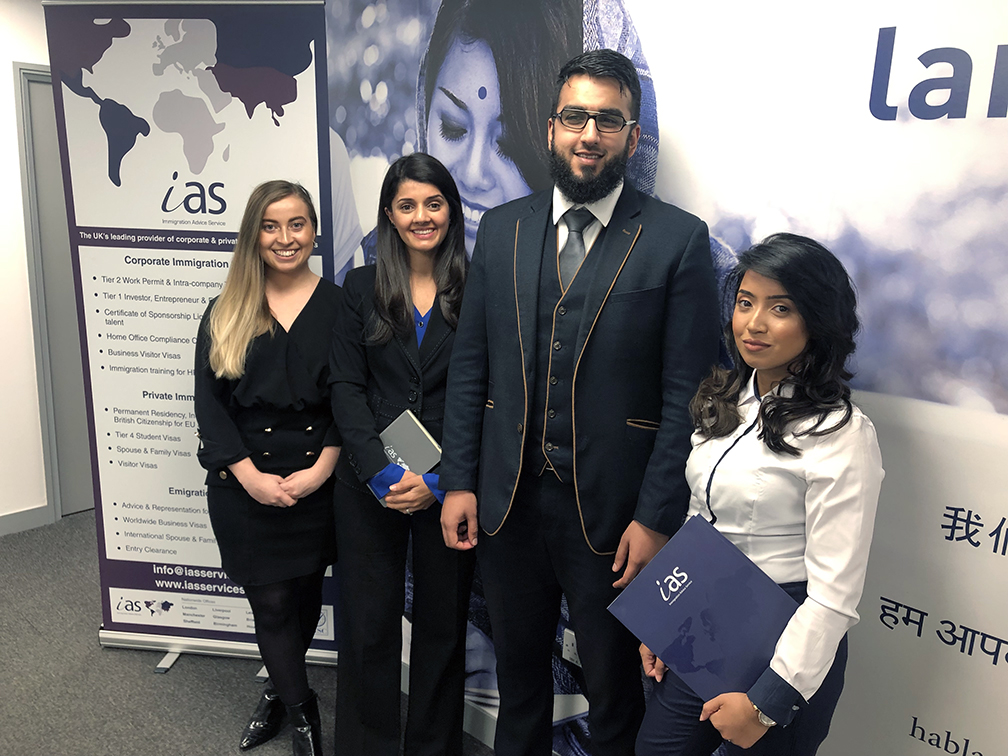 The Advice Package
During this untimed Advice Session with our professional immigration lawyers in London, you will receive our comprehensive advice, completely tailored to your needs and your situation.
Request the Advice Package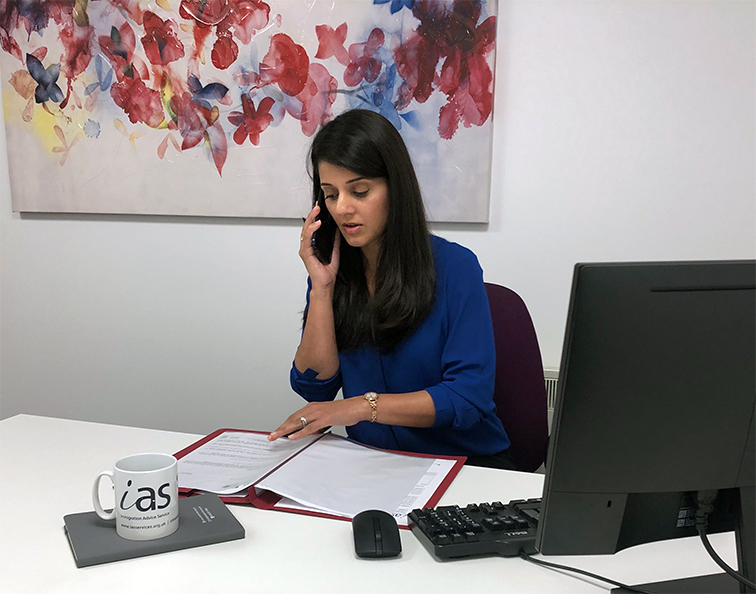 The Application Package
With our Application Package, your dedicated immigration lawyer will advise you on your application process and eligibility. Your caseworker will then complete and submit your forms to the Home Office on your behalf.
Request the Application Package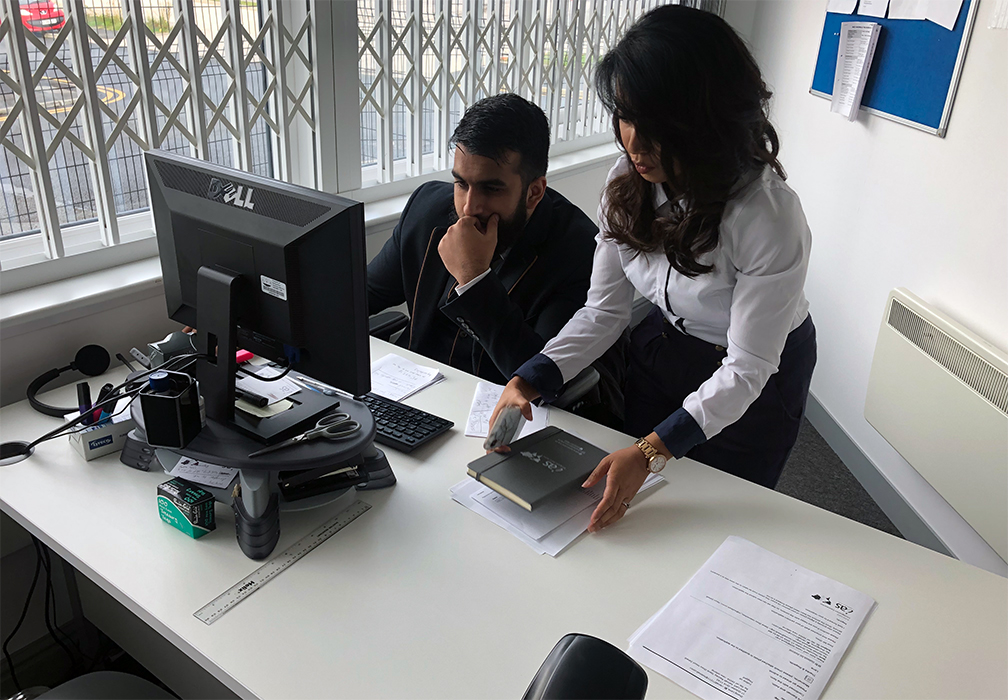 The Fast Track Package
Our Fast-Track Application Package is a premium service for those who need to submit their application in time with their deadlines. Your case will become a top priority for our lawyers and you will benefit from our highest-quality services.
Request the Fast Track Package
The Appeal Package
By choosing our Appeal Package, you can rely on our lawyers' legal knowledge and experience to ensure you have the highest chance of a successful appeal. We will also fully represent you in any hearings/tribunals.
Request the Appeal Package
Related pages for your continued reading.
Frequently Asked Questions
You may be able to visit Ireland using your UK student visa if you are in specific categories. One is those who are students coming to the UK from an EU/EEA country as part of a school group trip. Since the UK is in the EEA, you can enter Ireland using your UK visa if you have a valid UK student visa and fall into this group.
The second category is holders of a UK visitor visa and citizens of a country with a short-stay visa waiver agreement with Ireland. In this case, you can only visit Ireland with your UK visit visa, not take a course or anything study-related.
The third category is those from China or India travelling from China or India, respectively. You may be able to visit Ireland and the UK with one UK or Irish visa due to the British-Irish Visa Scheme.
With most of the short-stay student visas, you are not allowed to work in Ireland, but with a long-stay study visa and a Stamp 2 permission, you can work for up to 20 hours per week during the academic year and up to 40 hours per week during semester breaks and holidays.
When your visa expires, you must return to your country and apply for an employment visa if you want to work in Ireland. For help with a student or employment visa status, please reach out to us for assistance with the application and liaising with the Irish immigration service. Our contact details are 0333 305 937 and online through live chat.
Ireland has a structured visa fee for most of its visas. For most visas, these are the prices that apply:
Single entry: €60
Multi entry: €100
Transit: €25
Single entry means international students would only be allowed to enter Ireland once using the visa during its validity period while multiple entry means you can enter, leave and return more than once during its validity period as long as it is within the conditions of the visa, for example not more than 90 days stay on a short-stay visa. A transit visa is for those travelling through Ireland.