Ireland Work Permit
39,995 Ireland work permits were issued by the Department of Enterprise, Trade and Employment in 2022. This document comes in various forms, but each type isn't a necessity to gain work in Ireland legally.
Non-EEA citizens wishing to come to Ireland for work can gain assistance from Total Law to apply for and understand the work permit. Read this article and contact our knowledgeable team at 0333 305 9375 or visit us online.
Irish Work Permit Overview
On an Irish employment permit, you have the right to work in Ireland for a maximum of two years. After the 2-year period has elapsed, you are free to apply for a renewal. Generally, the Irish work permit has been used to address skills shortages in the country, and each different type of work permit has been designed to address this need.
"I'm very happy with the standard of training received on the OISC Level 1 course, i passed my exam. Thank you!"
"My application was approved and a huge weight has been lifted from our shoulders this year "
"We used this service for the spouse visa extension application to assure that all the information was valid and correct."
Eligibility Requirements for an Irish Employment Permit
Although there are nine types of Irish work permits, they have similar general requirements that you need to be aware of before beginning the application process. Be aware that each type of permit has differing additional requirements, but the generic ones require applicants to be:
Non-EEA citizens.
A job offer holder has access to foreign work while in Ireland, although this does not apply in some cases.
Holders of a clean criminal record.
Private health insurance holders with validity for Irish private healthcare throughout their time in Ireland.
Able to travel to Ireland with a valid passport and a visa or passport stamp if necessary.
Able to carry out the role they have been hired for with the necessary skills and qualifications.
Able to pay the semi-refundable application fee of 1000 euros or have an employer who is prepared to do so.
General Employment Permit
Most Irish work permits are general employment permits that allow you to work in Ireland in most roles that are in high demand. To get this permit, you will need to have a prospective job offer from an Irish employer, and the offer must fit basic requirements across four categories.
Pay: a minimum salary of 30,000 euros, which can be reduced to 27,000-25,000 euros due to certain circumstances or increased based on hours worked.
Role: your job offer must be for an occupation that is not included within the Ineligible List of Occupations regularly updated online by the Irish government.
Your employer must have followed the Labour Market Needs Test to prove that no suitable Irish or EEA candidates came forward.
50/50 Rule: your workplace employs at least 50% Irish or EEA citizens, and your appointment will not upset this balance.
Be aware that these rules do not always apply depending on your exact circumstances. In the case of the 50/50 rule, the exceptions apply to companies that:
Are young at less than two years old, is a client of Enterprise Ireland or IDA Ireland, and possesses a letter of support from one of these institutions.
Have non-EEA workers on employment permits from before 1 October 2014. Any such workers aren't included in the 50/50 rule calculation.
Will be employing you as the only member of staff.
Other Types of Ireland Work Permits
Overview
There are now several types of work permits to choose from due to the Employment Permits Act (2006). You can find out more about each permit by reading the section below, which covers the following employment permits:
Critical Skills permit.
Dependant/Partner/Spouse permit.
Intra-Company Transfer Permit.
Contract for Services permit.
Reactivation permit.
Internship permit.
Sport and Cultural permit.
Exchange Agreement permit.
Critical Skills Employment Permit
Ireland has a range of highly desired occupations which is currently unable to be filled by the Irish or EEA workforce. To address this issue, the government has created a critical skills employment permit, which gives unique privileges to foreign workers who can fill these gaps. The main privilege is the ability to have your spouse work while they join you in Ireland through the Dependent/Partner/Spouse Employment Permit.
You can learn if your role is eligible for this employment permit by looking through the critical skills occupations list. The main areas covered in this list are engineering, technology, and ICT roles.
Dependent/Partner/Spouse Employment Permit
Dependents, partners, and spouses of non-EEA citizens on the critical skills employment permit are able to work in any job that pays over the Irish minimum wage through the Dependent/Partner/Spouse employment permit. This includes any role that is included on the Ineligible List of Occupations and would otherwise disqualify you from a work permit.
Please note that to successfully obtain this permit, you will need to prove that you are married or a permanent partner of the non-EEA citizen on the critical skills work permit or that you are a related dependent.
Intra-Company Transfer Employment Permit
Many multinational companies have bases in Ireland. The Intra-Company Transfer Employment Permit helps these businesses to temporarily move their primary workers into the nation to add their skills to Irish branches.
As you will not be working directly for an Irish company, many of the previous requirements will not apply. The branch you are moving into will not need to have 50% Irish or EEA workers, and your role does not have to be on the critical skills occupation list. Furthermore, you will continue to be paid from your home branch rather than from the Irish branch directly.
Contract for Services Employment Permit
Non-EEA contractors who win contracts for work for private or public clients in Ireland are permitted to bring non-EEA workers with them to complete the tasks associated with the contract. Again, on this permit, the contractor will not need to employ 50% Irish nationals, can employ their staff in any role, and will continue to be paid via the contractor's foreign payroll.
Reactivation Employment Permit
In any immigration system, there is a possibility for people to fall through the cracks through no fault of their own. Ireland has addressed this issue with the Reactivation Employment Permit, which helps people who have been mistreated in an Irish workplace or have expired employment permits for a reason that wasn't their fault.
This permit gives you the freedom to apply for any kind of work in Ireland without the need to fulfil any of the general employment criteria.
Internship Employment Permit
Ireland is one of the most prosperous countries and, as such, offers a great range of opportunities in comparison to EEA and non-EEA countries alike. It has become a desirable destination for students and young people from all over the world wishing to gain new experiences that will help them as they seek to enter the workplace.
One of the most popular Irish employment permits gives foreign students the chance to come to Ireland to gain valuable work experience. However, the internship employment permit only applies to foreign students who are in full-time tertiary education, and it can only be used to access opportunities included in the Critical Skills Occupations List.
Sport and Cultural Employment Permits
Sport is popular across Ireland, and the mass audiences that football, rugby, and Gaelic sports draw bring plenty of foreign talent into the country. The same can certainly be said for the country's entertainment sectors. The sport and cultural employment permit is the ideal document for non-EEA talent to temporarily work in Ireland.
Exchange Agreement Employment Permit
To help enhance the foreign movement of young, promising people, the Irish government has signed several employment exchange agreements with non-EEA nations. The permits listed below are the most prominent examples of such exchange agreements:
AIESEC: an international agreement between several EEA and non-EEA nations to help talented young workers and students access opportunities worldwide.
IAESTE: a similar exchange program targetted specifically at students..
The Fulbright Program: an exchange program between elite educational institutions in Ireland and the USA.
Vulcanus in Europe: an exchange for engineering, science, and technology students in Ireland and Japan.
Making your Employment Permit Application
It's up to you to decide whether you want to apply for the work permit directly or if you want your employer to make the application on your behalf. When you make the application, it will be sent to the employer permits section of the Department of Enterprise Trade and Employment.
To make the application process easier, they have created the Employment Permits Online System (EPOS). EPOS is an online portal that allows you to submit all of the necessary documentation and fill out your application form.
During the application, you will be required to fill out the following information.
Details about your employer, displaying the work that they do and their current EEA to non-EEA work ratio.
Your personal details, such as your nationality, previous residency status in Ireland, current residency status, and any qualifications you possess.
Information about your role. This can include what you will be doing, the qualifications, skills, and knowledge you have to help you complete your duties and the duration of your prospective employment.
Salary information showing the hours you work each week and the standard pay you will receive. Only include your basic wage, and don't feature any expected bonuses or overtime allowance.
Personal and employer contact information.
Required Documentation for Work Permit Ireland
The information you provide must be substantiated by a range of documentation. This includes the following:
A valid passport.
A valid PPS number if you already have one.
Current residents in Ireland will need to provide a copy of their immigration stamp or an Irish residence permit card.
Any qualifications you claim to have must be substantiated with the appropriate certificates.
All job advertisements posted by your employer must be provided in line with the Labour Market Needs Test if it is required.
A Revenue Commissioner statement to prove the legitimate status of your employer.
A contract for your prospective employment signed by you and your employer. Claims made about your salary and the role made elsewhere in the application must be backed by this.
Licenses for any machinery you will need to operate in the role.
Once you have gathered together your information and documentation on the EPOS system, you will be ready to submit your application. The final step is to pay the partially refundable application fee of 1000 euros.
Making an Appeal in Cases When Your Application is Refused
As the number of Irish employment permits continues to rise, the number of refusals and rejections also rises. During the first half of 2022 alone, there were 2,210 employment permit applications refused and 1466 rejected.
In cases where an application has been rejected, you will be unable to appeal the decision. Meanwhile, a refusal indicates a smaller issue with your application, and therefore, you are permitted to make an appeal. This appeal must be completed within 30 days of receiving the decision that your application has been refused, and you will not have to pay a fee for making your appeal. The appeals process requires you to submit a "submission of a decision for review." A physical copy of this piece of documentation will need to be sent directly to the Irish Department of Business, Enterprise, and Innovation. You must follow the same process if you believe your work permit has been revoked unfairly.
As well as reasserting your personal information, your appeal is an opportunity to justify why you believe you are fully eligible for the type of employment permit that you have applied for.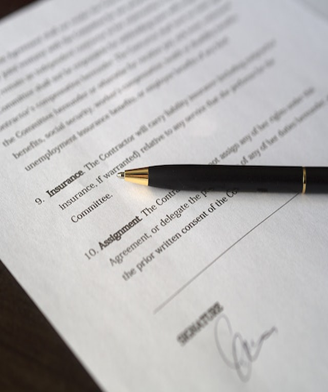 How Can Total Law Help?
Total Law is an expert in all aspects of the Irish immigration system. We have helped scores of applicants with their visas, residence permits, and work permits. When you contact us, our immigration advisors will pair you with an immigration lawyer who specialises in cases like yours. We can help you in all stages of your application process, from deciding which employment permit is right for you to make your application to appealing a refusal if necessary.
Total Law also has strong connections within Ireland's Department of Business, Enterprise, and Innovation. This means that you will never be left out in the dark about the progress of your application, and you can plan your move to Ireland accordingly.
If you decide you want help from Total Law, please contact us today at 0333 305 9375. Alternatively, you can visit our website to learn more about the great range of services we offer for Irish employment permit applicants.
Advice Package
Comprehensive immigration advice tailored to your circumstances and goals.
Application Package
Designed to make your visa application as smooth and stress-free as possible.

Fast Track Package
Premium application service that ensures your visa application is submitted to meet your deadline.
Appeal Package
Ensure you have the greatest chance of a successful appeal. We will represent you in any case.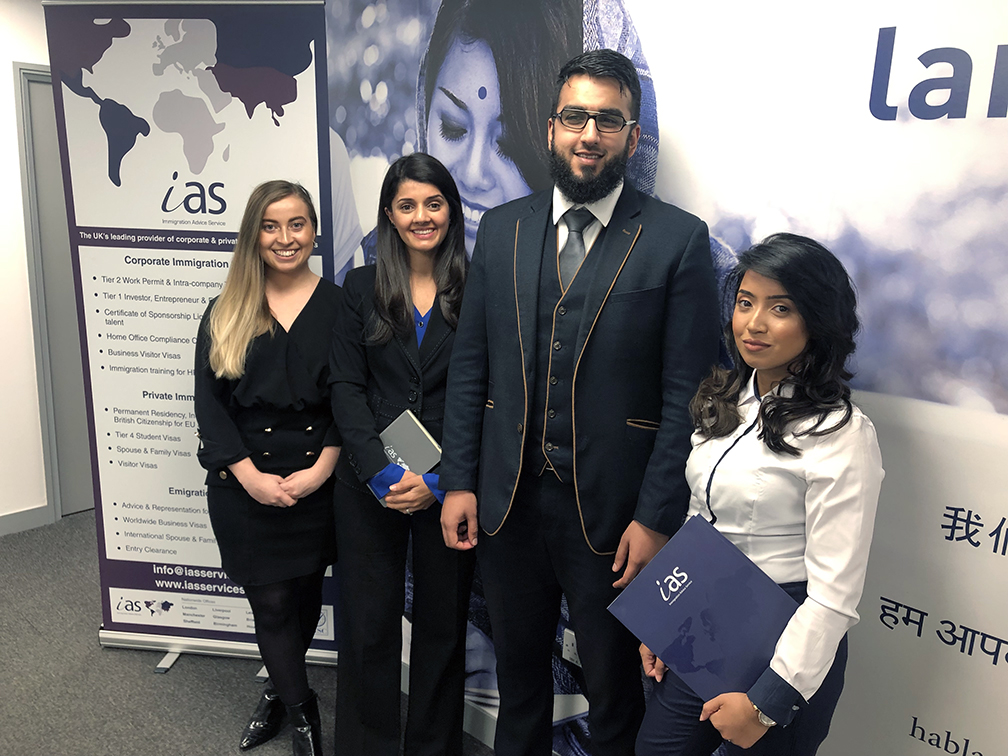 The Advice Package
During this untimed Advice Session with our professional immigration lawyers in London, you will receive our comprehensive advice, completely tailored to your needs and your situation.
Request the Advice Package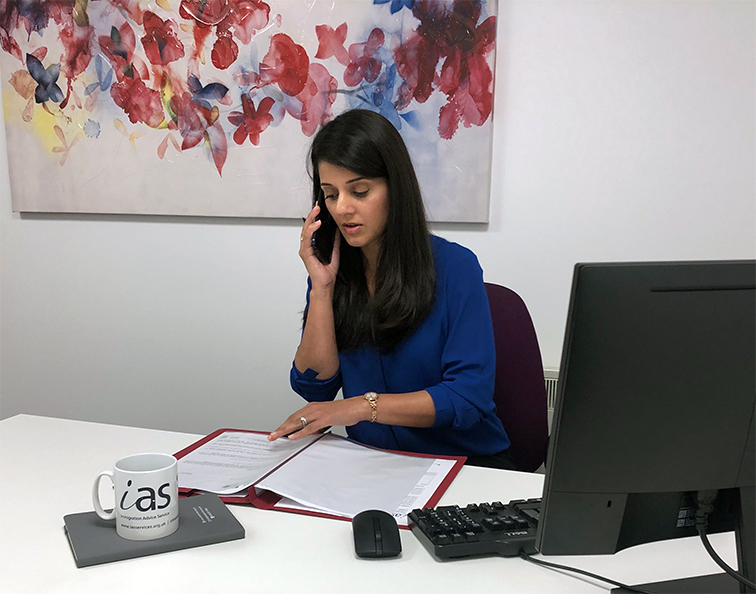 The Application Package
With our Application Package, your dedicated immigration lawyer will advise you on your application process and eligibility. Your caseworker will then complete and submit your forms to the Home Office on your behalf.
Request the Application Package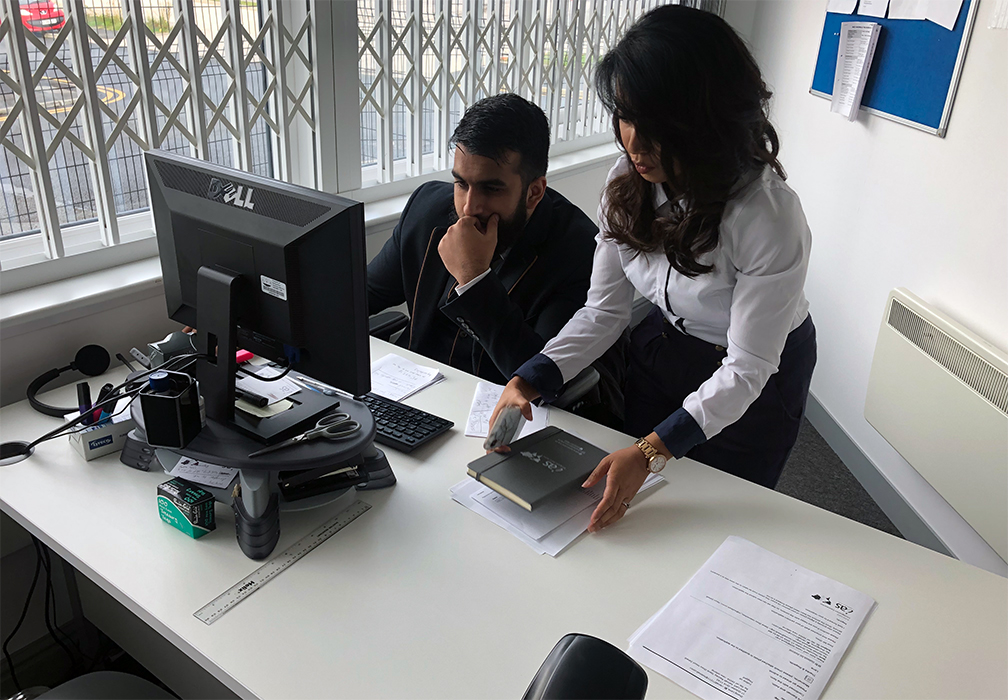 The Fast Track Package
Our Fast-Track Application Package is a premium service for those who need to submit their application in time with their deadlines. Your case will become a top priority for our lawyers and you will benefit from our highest-quality services.
Request the Fast Track Package
The Appeal Package
By choosing our Appeal Package, you can rely on our lawyers' legal knowledge and experience to ensure you have the highest chance of a successful appeal. We will also fully represent you in any hearings/tribunals.
Request the Appeal Package
Related pages for your continued reading.
When you apply for an employment permit in Ireland, you or your employee will need to pay an application fee of 1,000 euros. Luckily, refused and rejected applications will receive 90% of their application fee back with an average processing time of eight weeks. This means that if your application is rejected, you or your prospective employer will only lose 100 euros. A semi-refundable application fee substantially reduces the risk of hiring non-EEA employees or attempting to come to Ireland as a non-EEA skilled worker.
For applications that are done correctly, you can expect a processing time of eight weeks. However, in some cases, you will need to wait longer, especially if you apply during a busy time or you submit an incomplete application. Should you have to appeal a refusal, your application processing time will also be substantially longer.