Irish Conference or Event Visa: Apply from the UK
A short stay conference or event visa permits holders to travel to Ireland for up to 90 days to attend a conference, symposium or another event, subject to conditions.
If you have any questions or need assistance in navigating the application process for the conference or event visas in Ireland, you should reach out to our expert immigration lawyers. We can be reached by 0333 305 9375 or via our easy live chat.
What is the Conference or Event visa? 
If you wish to attend a conference for business or event in Ireland, you will require an Irish visa for conferences or Events. It is a visa that grants permission to enter Ireland for a maximum of 90 days to attend a conference, social gathering, or any similar event.  This visa application falls under the short stay 'C' visa.
This visitor visa does not permit holders to do any work in Ireland, either paid or unpaid or access any Irish public services and state benefits.
When your visa expires, you are required to leave Ireland and the visa can only be extended under rare and exceptional circumstances. If the conference or event you're attending in Ireland will run for more than 90 days, you should look into a different visa such as the long stay 'D' visa instead.
"I'm very happy with the standard of training received on the OISC Level 1 course, i passed my exam. Thank you!"
"My application was approved and a huge weight has been lifted from our shoulders this year "
"We used this service for the spouse visa extension application to assure that all the information was valid and correct."
Do UK citizens need to do a visa application for the conference or event visa?
The UK and Irish governments have a long-standing agreement that offers visa waivers for UK citizens wishing to enter Ireland. This agreement is called the Common Travel Agreement, which allows UK citizens to freely enter Ireland without needing a visa application to study, work and more.
However, if you reside in the United Kingdom by way of an approved immigration allowance from the British embassy or UH visa, but your home country is not in the visa-free agreements with Ireland you'll need to undergo the application for this visa.
Citizens of the European economic area, the European Union and Switzerland are exempt from this visa.  Anyone is allowed to apply for this visa but applicants under 18 require a parent or legal guardian to complete the application on their behalf.
What is the visa application process?
The visa application process for the conference or event visa is relatively straightforward. The team at Total Law, however, can work with you to make the application process easier and less stressful! Working with our team will increase your chances of a successful visa application, too.
The first part of the application is to create a visa application online using the AVATS website.
You will want to select the correct information which is a "short stay c" visa and then for the main reason, you should select a conference/event. At this stage, you should select multiple entries or short stay entries.
The Single entry short-stay permits you to enter Ireland one time only, so you will be unable to re-enter the country if you leave without submitting another visa application. Oppositely, the multiple-entry short-stay visas allow you to enter and re-enter Ireland as long as your visa is valid. Do note that Irish immigration typically only approves multiple entries for conference or event visa applicants in certain, limited circumstances.
The next step is for applicants to pay the visa application online, and then send off all the documents required for processing to the international visa office.
What are the necessary documents for the application?
The processing of your visa will start only after you submit all necessary documents and you have to submit your documents within 30 days of creating your AVATS application. All documents have to be submitted in either Irish or English, no exception. If you do not have documents in English, you will need to get them translated.
Below are the general criteria listed for the visa, but the embassy or consulate may require additional documents depending on your circumstance:
Your valid international passport
Two passport-sized coloured photographs
Signed and dated application summary sheets from the online application
A detailed letter explaining the official reason you want to visit Ireland
A letter from the conference or event organizers/hosts explaining the nature of the event and confirmation that you're registered to attend and proof that you have paid the conference registration fee and are a paid registrant. This should be on an official letterhead paper.
Receipt of application payment fees
Proof of medical and travel insurance
Proof that you'll return to your home country such a family, work or rental responsibility
Description of where you will be staying in Ireland
Description of any financial support and who will be financially responsible for you while in Ireland (if applicable)
After you have submitted all of your documents, the embassy will check to confirm that everything is complete and looks good. If not, they'll request that you submit any missing documents. If there's a need for biometric information, the embassy will inform you.
When you travel to Ireland, you'll go through Border Control before you can enter the country. You must submit your visa and other supporting documents to an Irish immigration officer to prove that you have a valid reason to enter the country. It is important to keep a solid copy of all the information of your application with you when travelling, somewhere that is easy to access to avoid delays.
The visa officer will go through your visa and documents and either approve or deny you entry. Should the officer permit you to enter, you'll receive a landing stamp on your passport.  When you apply for the visa, be sure to give the applicant sufficient time for administrative purposes. At least three months in advance of your conference is usually sufficient time. From the date you apply, most applicants will receive an official answer within eight weeks
What is the visa application fee to pay for the Conference or event visa? 
Depending on your application circumstances, you'll be required to pay the following fee.
If you go for a Single entry – Short stay visa, the cost is €60.
For Multiple Entries, a Short stay visa cost is €10.
Most applications have additional charges for consular fees, biometrics, and other charges.
How can Total Law Help?
If your home country is not a visa-exempt country for Ireland, it is best to get advice and application support from the trustworthy team at Total Law. Total Law is an accredited team of immigration lawyers who can support you in your application and immigration processes.  The team can help to determine what Irish visa best suits your circumstances, can support the entire application process, and ease all of your stresses by answering all of your questions. With the help of our team, your chances of success are increased – as we really know what we're doing! We are available seven days a week and can be reached either by phone or by our easy to use online chat function. We look forward to hearing from you soon!
Advice Package
Comprehensive immigration advice tailored to your circumstances and goals.
Application Package
Designed to make your visa application as smooth and stress-free as possible.

Fast Track Package
Premium application service that ensures your visa application is submitted to meet your deadline.
Appeal Package
Ensure you have the greatest chance of a successful appeal. We will represent you in any case.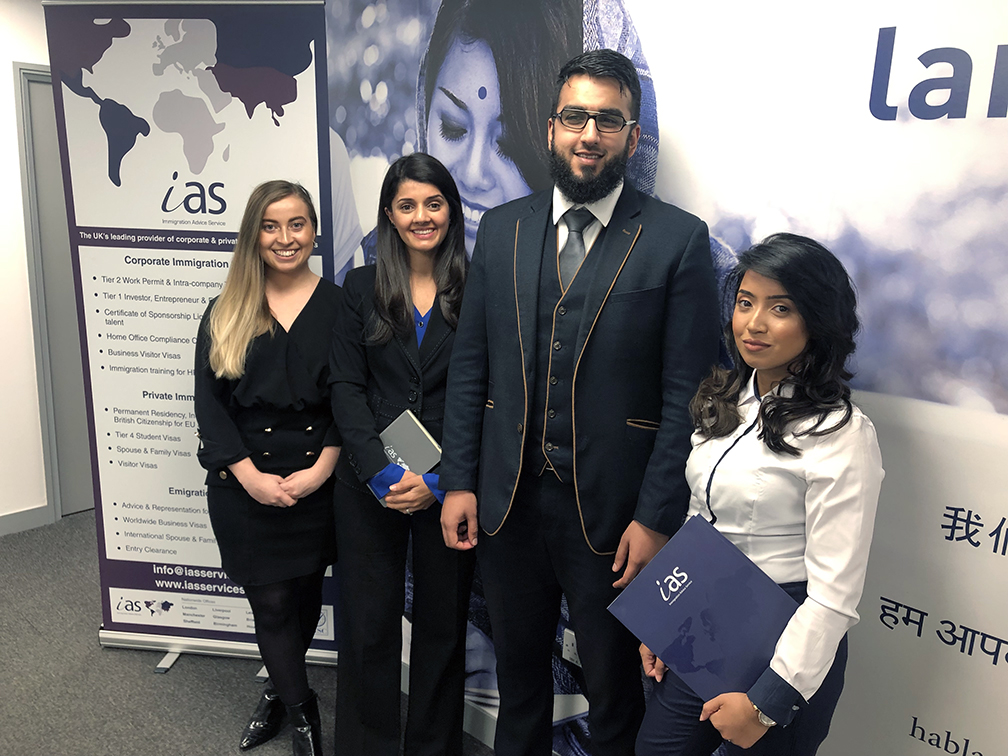 The Advice Package
During this untimed Advice Session with our professional immigration lawyers in London, you will receive our comprehensive advice, completely tailored to your needs and your situation.
Request the Advice Package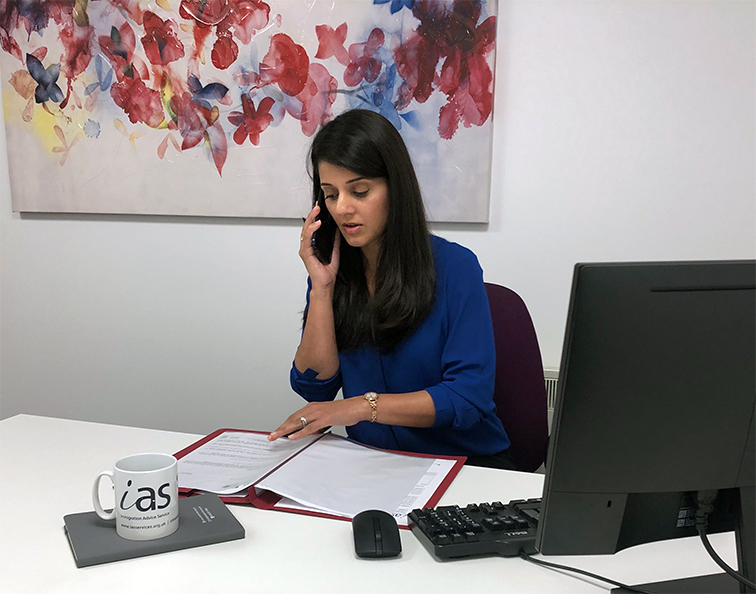 The Application Package
With our Application Package, your dedicated immigration lawyer will advise you on your application process and eligibility. Your caseworker will then complete and submit your forms to the Home Office on your behalf.
Request the Application Package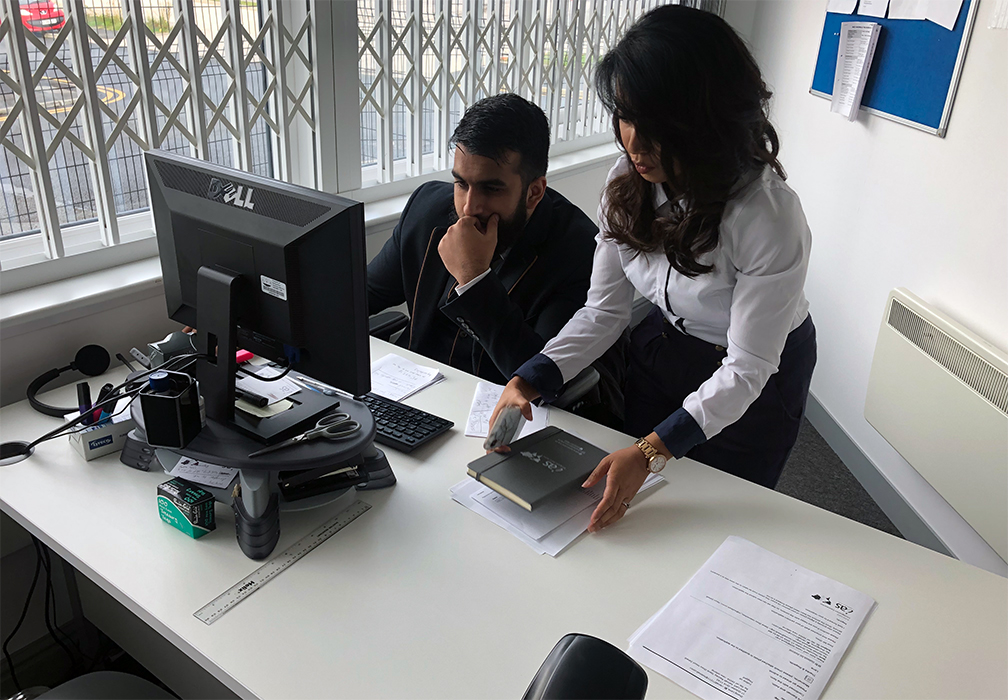 The Fast Track Package
Our Fast-Track Application Package is a premium service for those who need to submit their application in time with their deadlines. Your case will become a top priority for our lawyers and you will benefit from our highest-quality services.
Request the Fast Track Package
The Appeal Package
By choosing our Appeal Package, you can rely on our lawyers' legal knowledge and experience to ensure you have the highest chance of a successful appeal. We will also fully represent you in any hearings/tribunals.
Request the Appeal Package
Related pages for your continued reading.
Frequently Asked Questions
If you have a competition in Ireland, you won't need a Conference or Event visa. You will instead need to apply for a Performance or Tournament Visa, which has similar requirements to the Conference or Event Visa.
Should your application be denied, it can be stressful and scary. However,  you'll get a  detailed letter of refusal that explains the reason for the decision made by the embassy or consulate. If you wish to, you are allowed to appeal the decision within 2 months from when you receive the letter of refusal.
The fees for this visa are as follows:
€60: Single entry – Short stay 'C' visa
€100: Multiple entries – Short stay 'C' visa
If you are a national of one of the following countries, please note you are exempt from payment:
Bosnia
Côte d'Ivoire
Ecuador
Indonesia
Jamaica
Kosovo
Kyrgyzstan
Montenegro
Morocco
North Macedonia
Peru
Serbia
Sri Lanka
Tunisia
Uganda
Zambia
In addition, certain family members of Irish citizens are exempt from visa fees, so long they can showcase proof of relationship. These family members are:
Spouse or civil partnership
Widow/widower (subject to death certificate)
Child (under 18 years)
Adopted child (under 18 years – subject to adoption papers).
No, the Irish embassy doesn't require interviews for the Conference/Event visa. For the application, you must only complete the application online in full, pay all of the required fees, (unless exempt), submit your documents, and provide biometrics (if necessary.)