Spouse Visa Holders Told to Rely On Savings to Remain in UK
Spouse Visa holders told to rely on 'savings' to remain in UK, despite COVID-19 job losses
The Home Office has advised migrants such as Spouse Visa holders in the UK to support themselves with "investments and cash savings" during the COVID-19 pandemic, much to the disbelief of migrants' rights campaigners.
There are fears that due to job losses thousands of families are at risk as couples may no longer meet the minimum income requirement for the UK Spouse Visa. The visa dictates that the British partner earns at least £18,600 per year in order to 'sponsor' their foreign spouse's visa.
Reach out to our team through our website or call us on 0333 305 9375 for immediate help and assistance with your situation. We're here to help you in person, via the phone, or online.
Spouse Visa Income Rules
Immigration Minister Kevin Foster, when asked if the department were looking to halt the spouse visa salary stipulations in the fact of the pandemic, said those who have experienced a loss of income could meet the requirement in "a number of ways."
Foster said: "Income from the couple's investments, property rental or pension may also be taken into account, together with their cash savings."
However, migrants are rubbishing the comments as "dismissive" and a demand to meet the impossible considering many people in the UK do not have substantial savings, let alone the £16,000 required to meet the Spouse Visa income rules.
Lynett Alptekin is one of many facing this impending disaster. Married to Hnur, her Turkish husband, she is a fixed-term contract worker who is unlikely to have her contract renewed due to COVID-19. Her partner is a hairdresser currently out of work due to the crisis. They will not meet the minimum salary requirements going forward.
"I'm very happy with the standard of training received on the OISC Level 1 course, i passed my exam. Thank you!"
"My application was approved and a huge weight has been lifted from our shoulders this year "
"We used this service for the spouse visa extension application to assure that all the information was valid and correct."
Accessable Savings
Co-founder of Reunite Families, Caroline Coombs, said: "The rules by their very nature affect those with less income and so what savings and investments are they expected to access?"
Coombs criticised the Home Office of expecting migrants to meet "already challenging" requirements regarding salary, made even worse due to the global health crisis. She stated that the government is now "asking the impossible" of migrants and their families.
The Joint Council for Welfare of Immigrants asked an important question: "How much do the government think most people have in savings?"
Government's Response
Indeed, the government's response to the issue appears to be that they believe the average family in the UK can afford to survive via their savings and investments. Recent statistics suggest savings are not a privilege afforded to a significant number of adults in the UK. 15% of Brits have no savings at all and one in three have less than £1,500, hardly suggesting those out of work due to the lockdown measures can afford to pay their essential bills for a significant length of time.
Lack of savings can often be painted in a negative way. Certain sections of the press frequently accuse millennials – those aged 24-39 – of wasting money on frivolous matters thus explaining why they are less likely to own their own homes, yet research suggests that 40% of those surveyed put down their lack of savings to "lackluster earnings".
Migrants in the UK work across a wide range of sectors, however, industries such as retail, hospitality, health and social care are particularly well represented by migrant staff, especially EU citizens. Yet it is these very industries where staff risk losing their jobs or face becoming furloughed.
The Home Office said it has already introduced supportive measures to help migrants, maintaining that the minimum income requirement "prevents burdens being placed on the taxpayer."
How Can Total Law Help?
Visit our website or call us on 0333 305 9375 for immediate help and assistance with your situation. We're here to help you in person, via the phone, or online.
Advice Package
Comprehensive immigration advice tailored to your circumstances and goals.
Application Package
Designed to make your visa application as smooth and stress-free as possible.

Fast Track Package
Premium application service that ensures your visa application is submitted to meet your deadline.
Appeal Package
Ensure you have the greatest chance of a successful appeal. We will represent you in any case.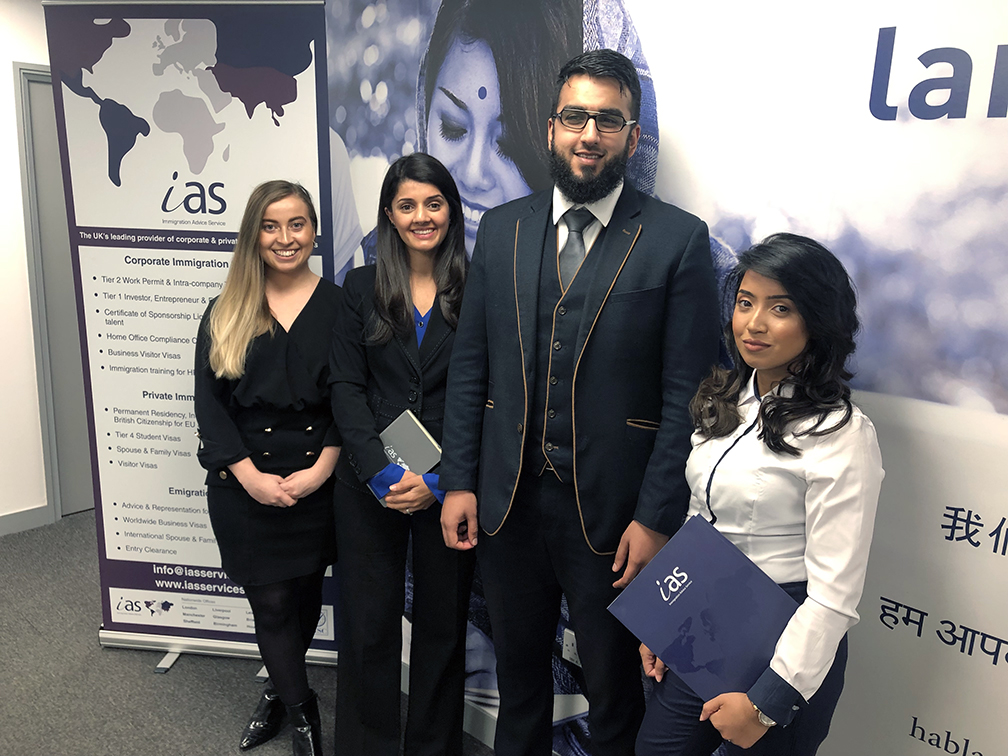 The Advice Package
During this untimed Advice Session with our professional immigration lawyers in London, you will receive our comprehensive advice, completely tailored to your needs and your situation.
Request the Advice Package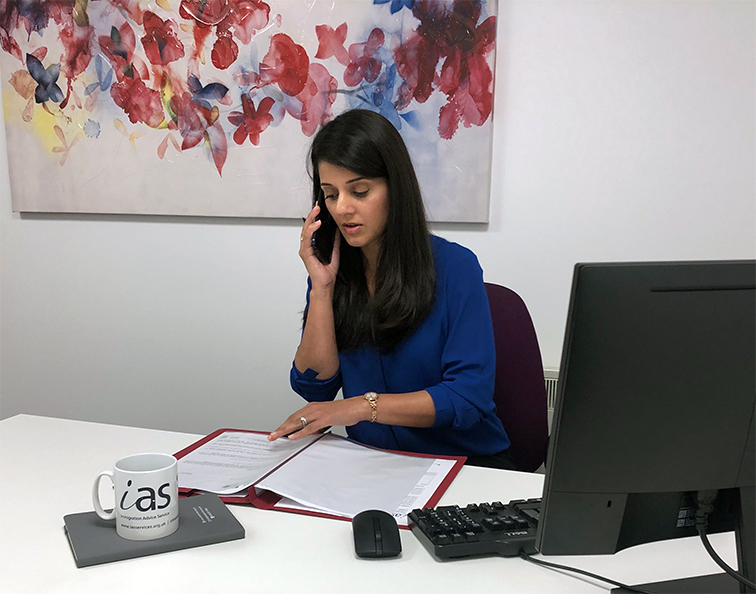 The Application Package
With our Application Package, your dedicated immigration lawyer will advise you on your application process and eligibility. Your caseworker will then complete and submit your forms to the Home Office on your behalf.
Request the Application Package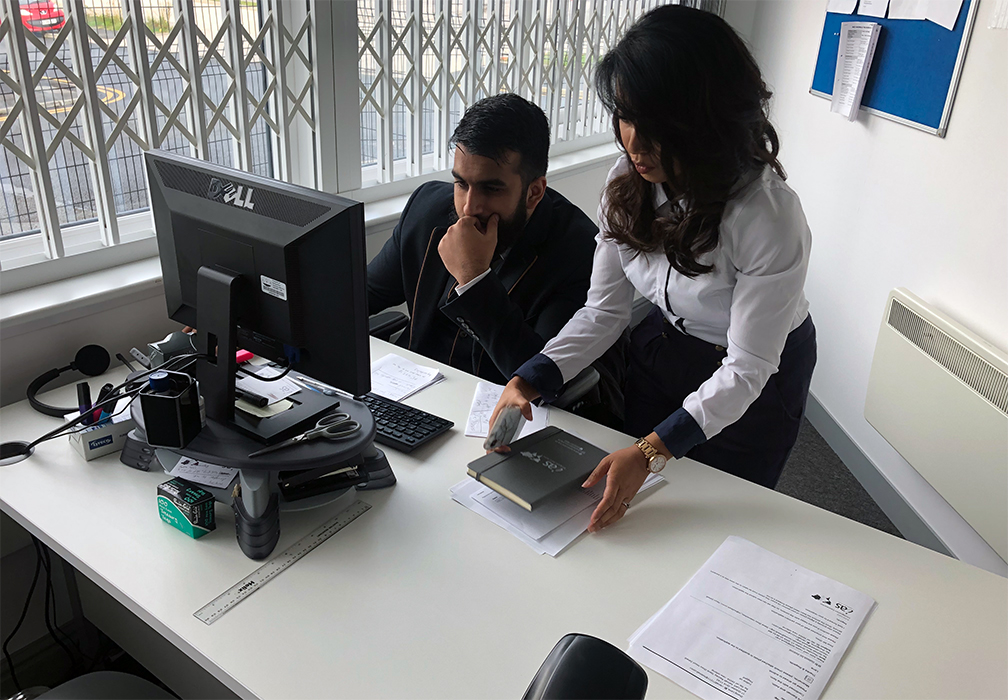 The Fast Track Package
Our Fast-Track Application Package is a premium service for those who need to submit their application in time with their deadlines. Your case will become a top priority for our lawyers and you will benefit from our highest-quality services.
Request the Fast Track Package
The Appeal Package
By choosing our Appeal Package, you can rely on our lawyers' legal knowledge and experience to ensure you have the highest chance of a successful appeal. We will also fully represent you in any hearings/tribunals.
Request the Appeal Package
Related pages for your continued reading.