The Hostile Environment: Britain's Darkest Chapter
Alan Mercel-Sanca, lead officer of the LGBT Dorset Equality Network, gives news of a ground-breaking information resource on the mechanisms and controlling of the Hostile Environment. The e-book sheds light on the immense abuses of power inflicted on the LGBT and BAME communities by the Home Office.
'She wished she had looked into immigration enforcement "much earlier" but had been misled by some civil servants, she told the BBC. "Unfortunately, I was told certain things that turned out not to be true. I would like to get immigration enforcement right. I think that there is a problem there, and it needs some really careful analysis and a brutal look at who's doing what and who's got what powers were."'
–Former Home Secretary Amber Rudd on the Whitehall directed and implemented UK Immigration system in the age of the 'Hostile Environment.'  
Overview
The words of the former Home Secretary above give the real context to the so-called Hostile Environment. It is important not to let its name obfuscate what it actually is- a multiagency, non-elected bureaucracy and a planned subversion of British parliamentary democracy.
The LGB&T Dorset Equality Network and the national grassroots anti-homophobia in football organisation, 'Just a Ball Game?' are leading a broader alliance of UK and internationally diverse community organisations with a special interest in challenging the multiagency dynamics of the Hostile Environment. We are pleased to announce the creation of an online 'Need to Know- Immigration UK' information resource.  This is being released in stages over the January-February 2020 period and will be subsequently available as an e-book.
The perspective taken throughout the resource and e-book is one detailing the dire and pernicious abuses of power and process that characterise the Hostile Environment at the operational level. The inescapable conclusion is that it is in the national interest to fundamentally reform UK immigration services so that they serve their proper function. This is to target illegal immigration and counteract criminal elements rather than genuine applicants through abuses of power.
To initiate this badly-needed change (which will hopefully mark the start of an era where people of all backgrounds are treated with the requisite levels of respect and decency by immigration services personnel) an independent inquiry is essential. This enquiry must pay particular attention to specific elements of the Hostile Environment, namely its multiagency networks and lines of command. Honing in on these specifics will help us to establish how such a monumental abuse of power was able to occur.
The perspective taken throughout the resource and e-book, is one detailing the dire and pernicious abuses of power and process that characterise the Hostile Environment at operational level
This resource is as badly needed as it is timely. Coming at the start of 2020, the current indications are that those who created- and now protect the existence of- the Hostile Environment, may have further scope to extend it.
To initiate this badly-needed change, an independent inquiry is essential.
This is for our elected politicians to hopefully disprove in the weeks and months ahead, something that can be achieved through tackling the sinister reality revealed by Amber Rudd. Once a zealous Hostile Environment minister, Rudd lost her job due to the revelation that those with real power (Home Office bureaucrats and their multiagency associates) had ultimately held her in contempt where provision of operational level Hostile Environment information was concerned.
The information resource covers a range of thematic topics – from the origins and multiagency implementers of the Hostile Environment, to processes, unstated target populations (such as sexual minorities and ethnic minorities), and tribunal-related deportations and appeals. Its audiences range from those who have to use UK immigration services (especially for personal/family and safety reasons) to policy implementers and beyond.
The LGBT Dimension
We use a case which demonstrates that, from UKVI caseworkers to Tribunal officials, training on the legal requirements of the Equality Act 2010 are woefully and wilfully lacking. There is also an astounding lack of knowledge of the characteristics and vulnerabilities of the LGBT community. This can be seen across the Whitehall and the immigration section of the British justice system; the multiagency implemented Hostile Environment.
Six years ago (this was the year after the Hostile Environment began) two individuals (both men) fell in love. They happened to be of different nationalities. One of them a British Citizen, the other from a nation and a people that- as Home Office statistics reveal- fall into a category of particularly high refusal rates where visa, asylum, and Leave to Remain applications were concerned.
They would both incur a subsequently revealed, albeit never formally stated, de-facto enmity from the Home Office's UKVI. This enmity was also felt in the closely associated Immigration Tribunal. The tribunal experiences lasted six years until they took the decision to leave the UK due to the lack of respect that was shown for their LGBT human rights. The full account of the types of malpractice at the hands of the UK immigration authorities (Home Office and Immigration Tribunal) is too long to give here, but some particulars are provided below:
Three visa application refusals despite meeting all eligibility criteria.
When the South Asian partner almost died in a natural disaster, senior Home Office sources instructed that granting the visa under exceptional circumstances would set a bad precedent. This is despite the Home Office being aware that the partner was being forced by his family into a heterosexual marriage.
Told by a UKVI caseworker to live in a country where same-sex marriages were illegal.
The British national's human rights under UK Law were ignored: he was prevented from attending any of his husband's UKVI interviews.
On their first anniversary of becoming partners, the overseas national was illegally detained and interrogated for six hours by Border Force interrogators. This was despite him possessing a valid visa.
Despite winning their appeal against the visa refusals, the overseas national was then given the wrong visa by the Home Office.
Despite awareness of the couple's vulnerability, an Upper Tribunal judge presided over a hearing where the couple were outed as gay and married.
The same Upper Tribunal judge made clear that Immigration Tribunal does not place any value on letters of support from MPs. He also made clear that he had not read the appeal and supportive evidence with any seriousness.
The UKVI's Director General wrote to the couple's MP advising a defunct visa application route to be used instead of an asylum application route.
The UKVI Chief Operating Officer even wrote to the couple's MP slandering the overseas national as an 'overstayer' despite being aware he was- and always had been- legally resident in the UK. In addition, false information was inputted into the overseas national's immigration history record on a key item, with the Tribunal ignoring this.
The couple appealed against the forced necessity to make an asylum application. In doing so, they learned the Home Office had once again followed the practice of ignoring key information and supportive documentation or treating it with flippant dismissal; a routine practice revealed in other LGB cases, rarely challenged by Tribunal judges. They chose to exercise their right to a Hearing on the Papers rather than an oral one due to their harrowing experiences in previous trials: the Home Office ignored their decision, forcing an oral hearing on them on grounds that were not tenable for an independent tribunal.
The British national's 83 years old widowed mother nearly died in early 2019. Despite her son being her 'sole carer,' the Home Office described him as her 'main carer' in their refusal of the overseas partner's asylum application. The Tribunal judge in his paper advised she could sell her home and go into private care.
The case revealed that UKVI caseworkers frequently deny LGB people Protected Characteristic Status. In doing so these Home Office employees break the law and send genuine LGB applicants into positions of extreme danger overseas they are aware of.
No apologies are ever received for such abuses of power, nor prosecutions and dismissals of those responsible. This is something the information resource covers in relation to broader issues such as the Crown Prosecution Service's credibility in relation to LGBT and race relations issues.
What is clear is that the experiences endured indicate the presence of a very real multiagency vendetta from those implementing the anti-LGBT dimension of the Hostile Environment. It was subsequently learned that many other LGBT community members had been enduring this. Similarly, as Home Office data reveals, we have seen refusals of visas on a vast scale for LGBT people. Not to mention countless scandals of particular cases where individuals from LGBT communities with genuine credentials had been wilfully refused, often in life-threatening circumstances by officials.
It is clear that these officials had no effective training on the characteristics of LGBT communities. Nor were they concerned about their safety or aware of their vulnerability to persecution. This strongly indicates that those officials have unstated homophobic and transphobic perspectives in the way they respond to genuine LGBT applicants.
A particularly distasteful phenomenon that offends the LGBT community is that of Home Office officials stating that they have a proud record on LGBT human rights and safety, despite statistics and multiple case studies demonstrating the contrary. Rightly UK Black Pride banned the Home Office from having a presence at their Pride event in 2019 on the grounds of how inappropriate and offensive this would be given their record.
It is clear that these officials had no effective training on the characteristics of LGBT communities
Where there is great evil, however, there is always great humanity, great courage and unconquerable determination to not let the bully win. People, decent self-respecting people do not like de-facto domination by strangers with great powers to interfere in- and ruin the lives of- those who are treated as criminals and targets just because of who they love.
You may be interested in reading about.
Advice Package
Comprehensive immigration advice tailored to your circumstances and goals.
Application Package
Designed to make your visa application as smooth and stress-free as possible.
Appeal Package
Ensure you have the greatest chance of a successful appeal. We will represent you in any case.

Fast Track Package
Premium application service that ensures your visa application is submitted to meet your deadline.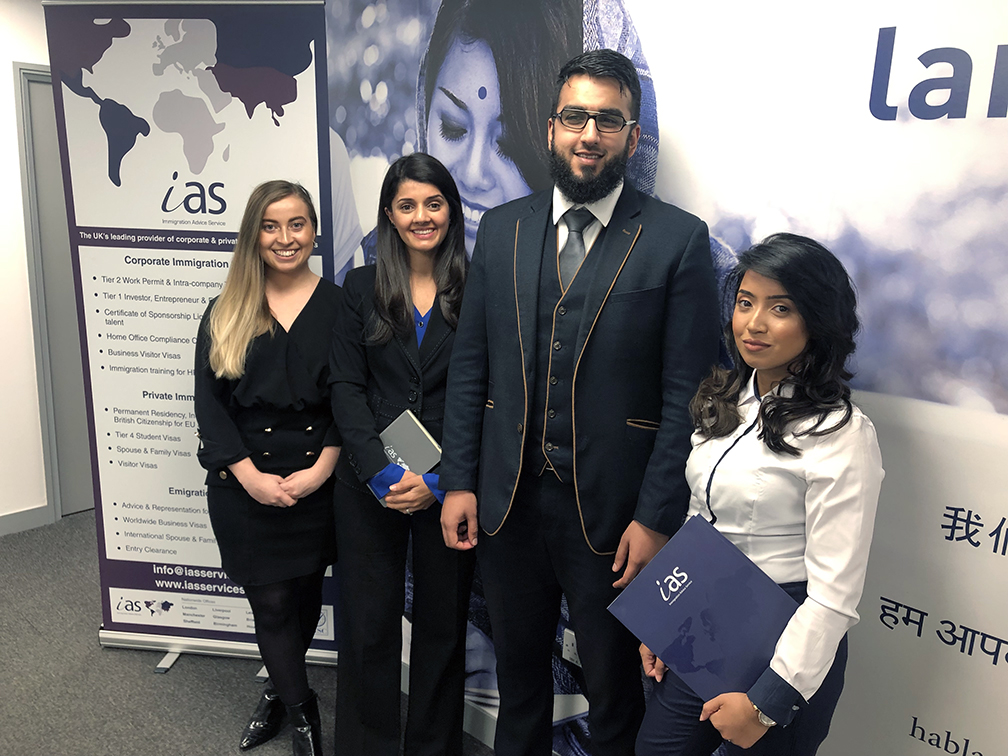 The Advice Package
During this untimed Advice Session with our professional immigration lawyers in London, you will receive our comprehensive advice, completely tailored to your needs and your situation.
Request the Advice Package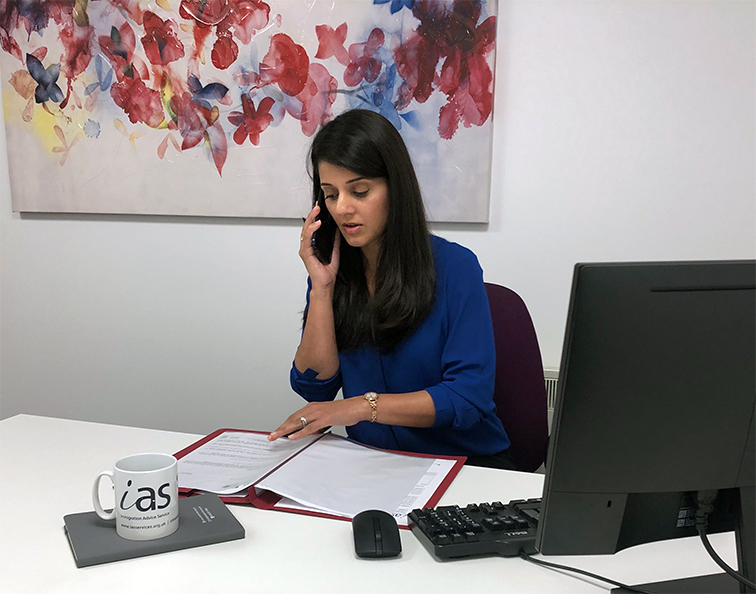 The Application Package
With our Application Package, your dedicated immigration lawyer will advise you on your application process and eligibility. Your caseworker will then complete and submit your forms to the Home Office on your behalf.
Request the Application Package
The Appeal Package
By choosing our Appeal Package, you can rely on our lawyers' legal knowledge and experience to ensure you have the highest chance of a successful appeal. We will also fully represent you in any hearings/tribunals.
Request the Appeal Package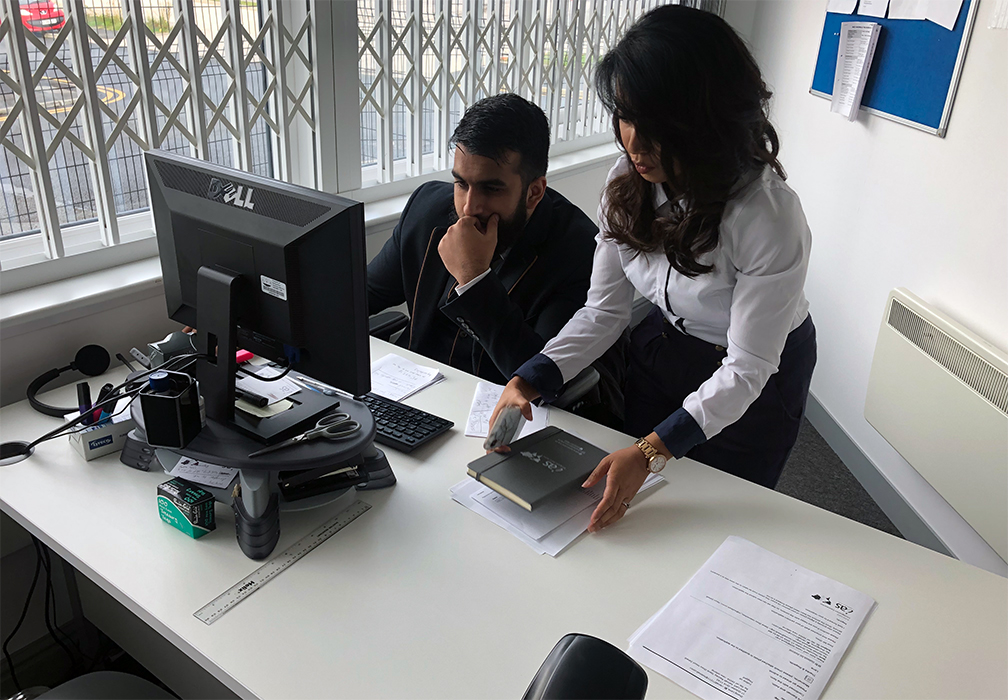 The Fast Track Package
Our Fast-Track Application Package is a premium service for those who need to submit their application in time with their deadlines. Your case will become a top priority for our lawyers and you will benefit from our highest-quality services.
Request the Fast Track Package