How to Hire Foreign Workers: UK Employer's Guide
UK employers who wish to hire a non-EEA (and non-Swiss) worker must hold a sponsorship licence. The sponsorship licence application process and requirements will be the focus of this guide. We will also take a brief look at certificates of sponsorship and the responsibilities which a sponsor must fulfil as the employer of an international worker.
In most cases, one of the principal requirements to be eligible for a sponsorship licence is for the employer to conduct a resident labour market test. The resident labour market test is the process of the employer advertising the position to the UK workforce. If the company was not able to find a suitable candidate for the position, the employer will usually be permitted to offer the position to a foreign national.
However, of course, it is not guaranteed that the proposed candidate will receive their Tier 2 or Tier 5 visa. The candidate will need to fulfil all the relevant requirements of their visa to be permitted to enter the UK.
Reach out to our team through our website or call us on 0333 305 9375 for immediate help and assistance with your situation. We're here to help you in person, via the phone, or online.
Sponsor Licence Eligibility
As well as the resident labour market test requirement, the UK employer must meet certain other requirements and conditions including:
No unspent criminal convictions for immigration offences or other crimes such as money laundering or fraud
No history of failing to carry out sponsorship duties in the past too.
An appropriate system to monitor sponsored employees must be in place too – this is known as the sponsor management system.
"I'm very happy with the standard of training received on the OISC Level 1 course, i passed my exam. Thank you!"
"My application was approved and a huge weight has been lifted from our shoulders this year "
"We used this service for the spouse visa extension application to assure that all the information was valid and correct."
The Resident Labour Market Test
The UK employer must conduct a resident labour market test if the position they are filling is not on the shortage occupation list UK. Jobs on the shortage occupation list include roles for nurses, doctors, engineers, scientists and IT professionals.
Ordinarily, you will need to advertise jobs to the UK job market which would fall into the following categories:
Tier 2 (General)
Tier 2 (Minister of Religion)
Tier 5 (Religious Workers)
Tier 5 (Creative and Sporting)
You need to place at least two adverts and you must advertise the position for at least 28 days. This can be done either continuously, or in two stages. You cannot advertise the position for less than 7 days in either of these stages.
Ultimately, you need to be able to prove to UKVI that you could not fill the role.
How to Appoint Sponsorship Management Roles
A key part of the sponsor licence application is the setting up of the sponsorship management system (SMS). The UK-based employer must assign employees within the company to certain positions to carry out the sponsor management duties.
The employer needs to assign people to the following roles:
Authorising officer. This is a senior position. The person is responsible for the actions of all the members of the staff and representatives who use the SMS
Level 1 user. This person is responsible for all daily management of your licence through the SMS
Key contact. This person is the main point of contact with UK Visas and Immigration (UKVI)
The employer can choose if they wish to appoint other users in the system, but it is not required. A level 2 user, for example, would have restricted access to the SMS but would be able to assist other representatives.
Different Types of Sponsor Licences
There are two forms of sponsor licences: Tier 2 and Tier 5. An employer can apply for licences covering both Tier 2 and Tier 5 workers.
If a UK company is on the Tier 2 sponsor list, they can hire skilled workers on a long-term basis, or permanently. There are different visas for different types of workers in the Tier 2 visa category. These visas are:
Tier 2 (General). The employer must undertake the residence labour market test if the job falls into this category
Tier 2 (Intra-Company Transfer). This visa is for employees of multinational companies who want to work in the UK branch of the company
Tier 2 (Minister of Religion). For those coming to the UK for a religious organisation. This visa lasts for a maximum of three years
Tier 2 (Sportsperson). This is for elite sportspeople and coaches who are looking to be based in the UK
The Tier 5 sponsor licence allows employers to hire skilled workers on a temporary basis. The Tier 5 visa category comprises of the following visas:
Tier 5 (Creative and Sporting). To work as a sportsperson for up to one year or as an entertainer or artist for up to two years
Tier 5 (Charity Worker). For unpaid workers (up to 1 year)
Tier 5 (Religious Worker). For those doing preaching, pastoral and non-pastoral work (up to 2 years)
Tier 5 (Government Authorised Exchange). This visa is for work experience, research projects or training on a short-term basis
Tier 5 (International Agreement). For when the worker is coming to do a job which is covered by international law
How to Apply for a Sponsor Licence
Once the employer has conducted the resident labour market test, established which sponsorship licence they require and nominated employees to carry out sponsor management system duties, they can begin the official sponsor licence application.
The application process for a sponsor licence is as follows:
Complete and submit the application form online
Pay the application fee
Collect your documents into a portfolio of evidence to prove that your business is genuine and is based and operated in the UK
What is the Sponsor Licence Fee?
The fee you will need to pay for a sponsor licence depends on the size of the business, as well as the nature of the role/s which you are recruiting for.
The table below shows how much an employer will need to pay for the sponsor licence.
| Type of Licence | Fee for Small Business | Fee for Medium or Large Business |
| --- | --- | --- |
| Tier 2 | £536 | £1,476 |
| Tier 5 | £536 | £536 |
| Tier 2 and Tier 5 | £536 | £1,476 |
| Additional Tier 2 | £0 | £940 |
| Additional Tier 5 | £0 | £0 |
Company Licence Ratings
If the application successful, the company will receive an A-rated licence. The company will then be officially listed in the register of sponsors.
However, the company's licence could be downgraded to a B rating at any time if the company fails to meet sponsorship duties (more on this below).
If the company's licence rating is downgraded, they will not be able to assign certificates of sponsorship or extend the contracts of their workers. The company will need to follow an action plan in order to be reclassified as an A-rated company, at a cost of £1476.
If the company is downgraded from an A-rated to a B-rated company more than twice in four years, they will lost their licence completely. They will then need to begin the sponsor licence application process again.
What are Sponsorship Certificates?
If the employer is granted with a sponsor licence, they will be able to start assigning certificates of sponsorship. The employer must assign a certificate of sponsorship to each international worker they employ.
When the employer completes the sponsor licence application, they will be asked to estimate how many Tier 2 and Tier 5 certificates they will require. These certificates are classed as unrestricted certificates because the employer can receive as many as they require.
On the other hand, there are a limited number of restricted certificates available each month. Restricted certificates are for Tier 2 (General) workers who are currently abroad who will be paid less than £159,600 annually and are not in an inward investment post. Also, dependant family members of Tier 4 migrants who are switching to a Tier 2 visa require restricted certificates.
Tier 2 certificates cost £199, whereas Tier 5 certificates cost just £21. The employer will not need to pay a fee for the certificate if the employee is a citizen of Croatia, Macedonia or Turkey.
Once the employer has the certificates of sponsorship, they must inform the proposed employee of the certificate number. The employee will need this number to complete their visa application.
Immigration Skills Charge
The employer will need to pay an extra fee to employ a worker if they will be working in the UK for six months or longer and will be living in the UK under a Tier 2 (General) visa or Tier 2 (Intra-Company Transfer) visa.
The costs are shown in the table below.
| Period | Small or charitable sponsor | Medium or large sponsor |
| --- | --- | --- |
| First 12 months | £364 | £1,000 |
| Each additional 6-month period | £182 | £500 |
What are the Responsibilities of the Employer?
The employer is under the obligation to carry out certain duties as the employer of an international worker. As explained above, failure to do so could result in the company's sponsor licence being downgraded and, eventually, withdrawn.
The responsibilities of the sponsor licence holder are as follows:
Check all international workers have the necessary skills and qualifications needed for the position
Keep copies of workers' professional accreditation
Keep track of the attendance of the international workers
Only assign certificates of sponsorship to individuals who are suitable for the roles
Inform UKVI if sponsored workers are not complying with the conditions of their visa
How Can Total Law Help?
Visit our website or call us on 0333 305 9375 for immediate help and assistance with your situation. We're here to help you in person, via the phone, or online.
Advice Package
Comprehensive immigration advice tailored to your circumstances and goals.
Application Package
Designed to make your visa application as smooth and stress-free as possible.

Fast Track Package
Premium application service that ensures your visa application is submitted to meet your deadline.
Appeal Package
Ensure you have the greatest chance of a successful appeal. We will represent you in any case.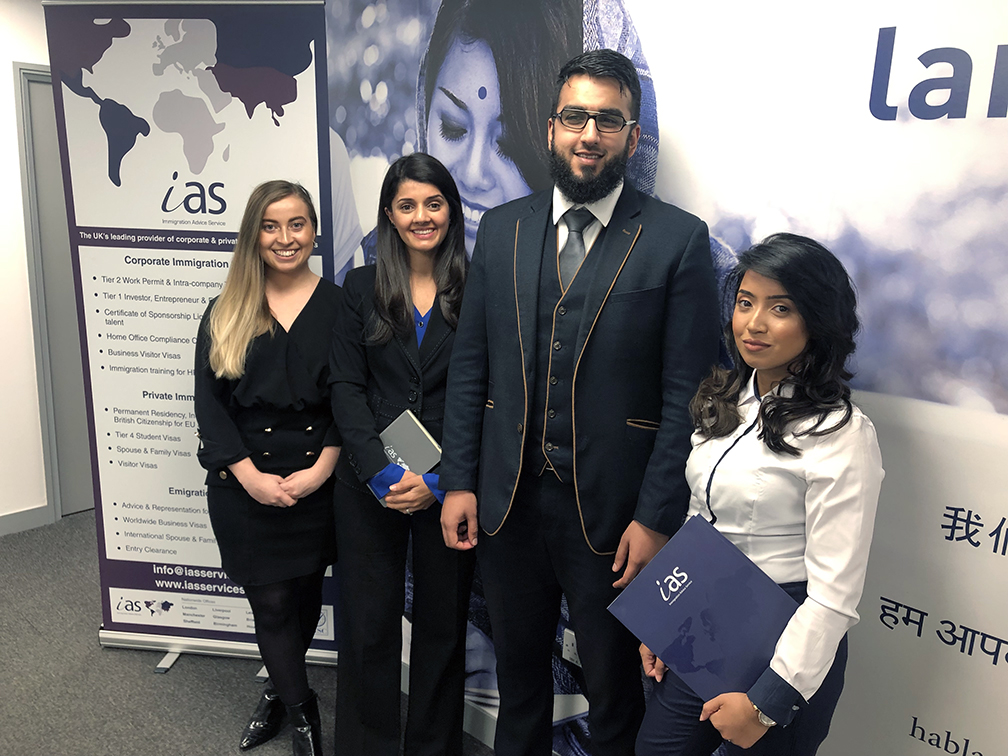 The Advice Package
During this untimed Advice Session with our professional immigration lawyers in London, you will receive our comprehensive advice, completely tailored to your needs and your situation.
Request the Advice Package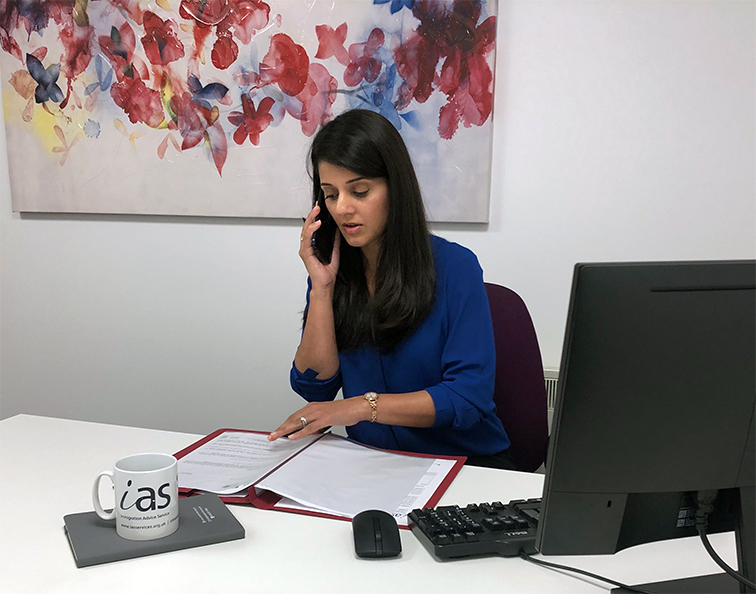 The Application Package
With our Application Package, your dedicated immigration lawyer will advise you on your application process and eligibility. Your caseworker will then complete and submit your forms to the Home Office on your behalf.
Request the Application Package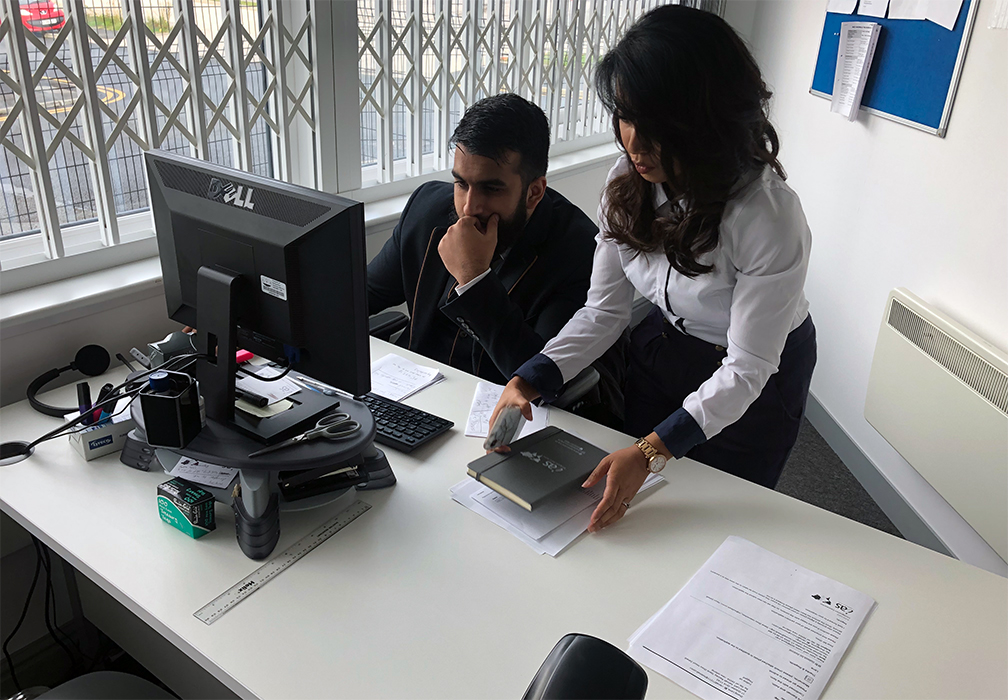 The Fast Track Package
Our Fast-Track Application Package is a premium service for those who need to submit their application in time with their deadlines. Your case will become a top priority for our lawyers and you will benefit from our highest-quality services.
Request the Fast Track Package
The Appeal Package
By choosing our Appeal Package, you can rely on our lawyers' legal knowledge and experience to ensure you have the highest chance of a successful appeal. We will also fully represent you in any hearings/tribunals.
Request the Appeal Package
Related pages for your continued reading.