UK Start Up Visa: How to Establish your Business in the UK
Opened in March 2019, the Start-Up Visa route allows new entrepreneurs to set up their businesses in the UK, and replaces the Tier 1 (Graduate Entrepreneur) Visa. Applicants do not need to hold a specific degree or have secured any initial funding. However, they must present an innovative, viable and scalable business idea, which needs to be supported by an endorsing body.
This visa category offers leave for 2 years, after which applicants may progress into the Innovator Visa before they eventually become eligible for British naturalisation.
Reach out to our team through our website or call us on 0333 305 9375 for immediate help and assistance with your situation. We're here to help you in person, via the phone, or online.
What are the Start Up Visa eligibility criteria?
Note: The Start-Up visa route will no longer accept new applications after 13 July 2023. Applications made before then must have an endorsement from an authorised body issued before 13 April 2023. If you wish to immigrate to the UK to start a business, you can instead apply for the Innovator visa (now known as the Innovator Founder visa).
To qualify for a Start Up Visa, you must:
Be at least 18 years old;
Not have previously established a business in the UK;
Be competent in the English language to at least CEFR Level B2;
Have at least £945 available to support yourself in the UK without relying on public funds;
Intend to undertake, an be capable of undertaking, any business activity in the UK as stated in your application;
Have a business idea which has been approved by an approved UK endorsing body.
"I'm very happy with the standard of training received on the OISC Level 1 course, i passed my exam. Thank you!"
"My application was approved and a huge weight has been lifted from our shoulders this year "
"We used this service for the spouse visa extension application to assure that all the information was valid and correct."
Who will assess the business idea?
Each business plan must show innovation, viability and scalability, and must be assessed by an independent body.
The Home Office provides a list of authorised bodies that can issue endorsement for Startup visa applicants. This includes businesses, universities and higher education institutions.
If your application is successful, you will need to stay in contact with your endorsing body with checkpoints at 6 and 12 months. If your supporting organisation is not satisfied with the progress and developing of your business idea, your endorsement may be withdrawn and your leave curtailed.
How to prepare your Business Proposal
Endorsement Criteria
When preparing your business plan, you must ensure that your idea meets the following requirements:
Innovation. Your business plan must be original and genuine, meet new or existing market needs and/or create a competitive advantage.
Viability. You must have, or be actively developing, the necessary skills, knowledge, experience and market awareness to successfully run your new business.
Scalability. You must present valid evidence of structured planning, and of the potential for job creation and growth into national markets.
Credibility
The Home Office will need to review proof that you meet the credibility requirement, meaning that you must:
Genuinely intend to undertake your business activity. The Home Office will refer to your work, education and immigration history, and any declaration made on your application.
Not intend to work in breach of immigration law.
Have any money claimed in your application available for the purposes described in your application.
Making a Start Up Visa application from inside the UK
If you are already in the UK under one of the following different visa categories, you may be able to switch your immigration status:
Tier 1 (Graduate Entrepreneur)
Tier 2
Tier 4 (General)
UK Visitor Visa provided that you entered the UK for undertaking permitted activities as a prospective entrepreneur.
Start-Up Visa General Grounds for Refusal
According to the General Grounds of Refusals set out in the Immigration Rules, your application can be rejected if you have any convictions or if you have previously breached UK immigration.
What happens if your Start Up Visa application is approved?
Successful applicants will be granted permission to live in the UK for two years. At the end of this period, you will then be expected to move into the Innovator category or leave the UK. To remain in the UK, you must hold a valid endorsement, and meet more stringent eligibility criteria.
Can I apply for a Start Up Visa as a part of a team?
Yes, you do not need to be the sole founder of your business, and you can be a member of a Start-up team. You and your team must share the same business idea and plan. Nevertheless, each applicant must receive their own individual endorsement from an approved body.
Can I join an existing business as a Start Up Visa holder?
The idea behind this visa is to welcome ambitious entrepreneurs in the UK to establish their business for the first time. This means that the IL Start-up Vias is not the appropriate immigration route for those who wish to join an existing visa.
Can a Start-Up Visa holder settle in the UK?
After five years of continuous residence in the UK, you can settle in this country by applying for Indefinite Leave to Remain. However, the Start Up Visa UK is only valid for 2 years. At the end of this period, you can exclusively remain in the country if you get an Innovator Visa to continue developing your business. Under this immigration category, and after a further 3 years spent in the UK, you will be able to apply for settlement status.
How Can Total Law Help?
Visit our website or call us on 0333 305 9375 for immediate help and assistance with your situation. We're here to help you in person, via the phone, or online.
Advice Package
Comprehensive immigration advice tailored to your circumstances and goals.
Application Package
Designed to make your visa application as smooth and stress-free as possible.

Fast Track Package
Premium application service that ensures your visa application is submitted to meet your deadline.
Appeal Package
Ensure you have the greatest chance of a successful appeal. We will represent you in any case.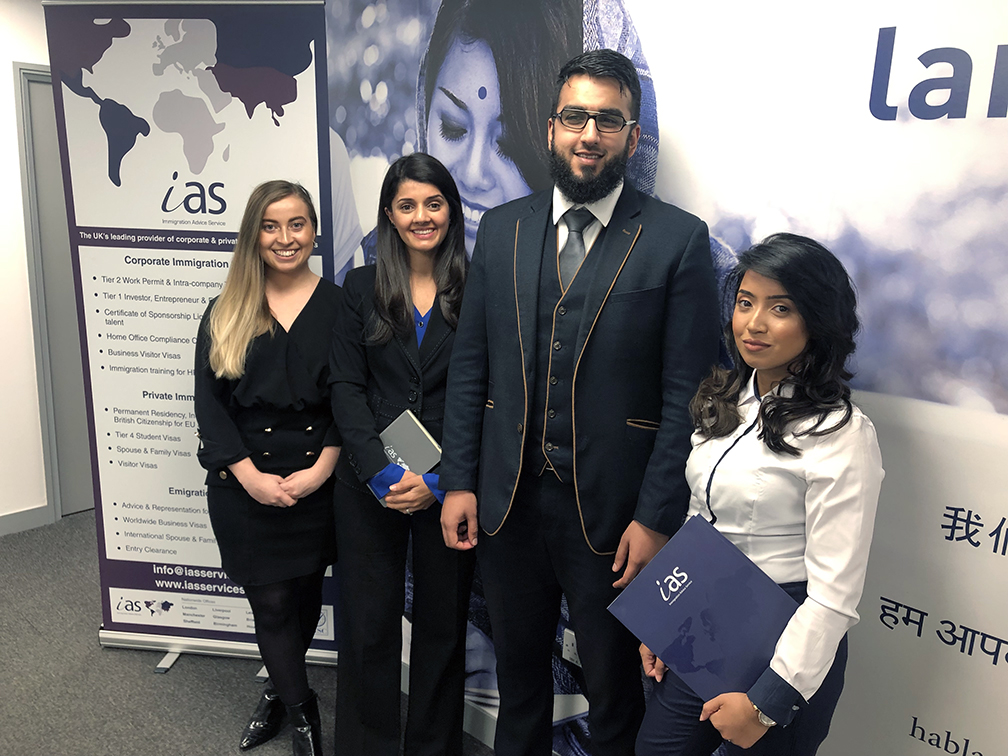 The Advice Package
During this untimed Advice Session with our professional immigration lawyers in London, you will receive our comprehensive advice, completely tailored to your needs and your situation.
Request the Advice Package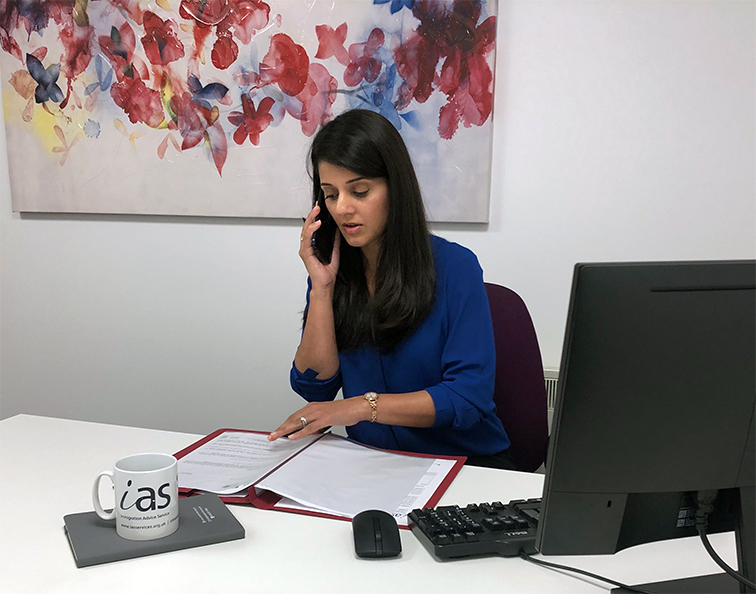 The Application Package
With our Application Package, your dedicated immigration lawyer will advise you on your application process and eligibility. Your caseworker will then complete and submit your forms to the Home Office on your behalf.
Request the Application Package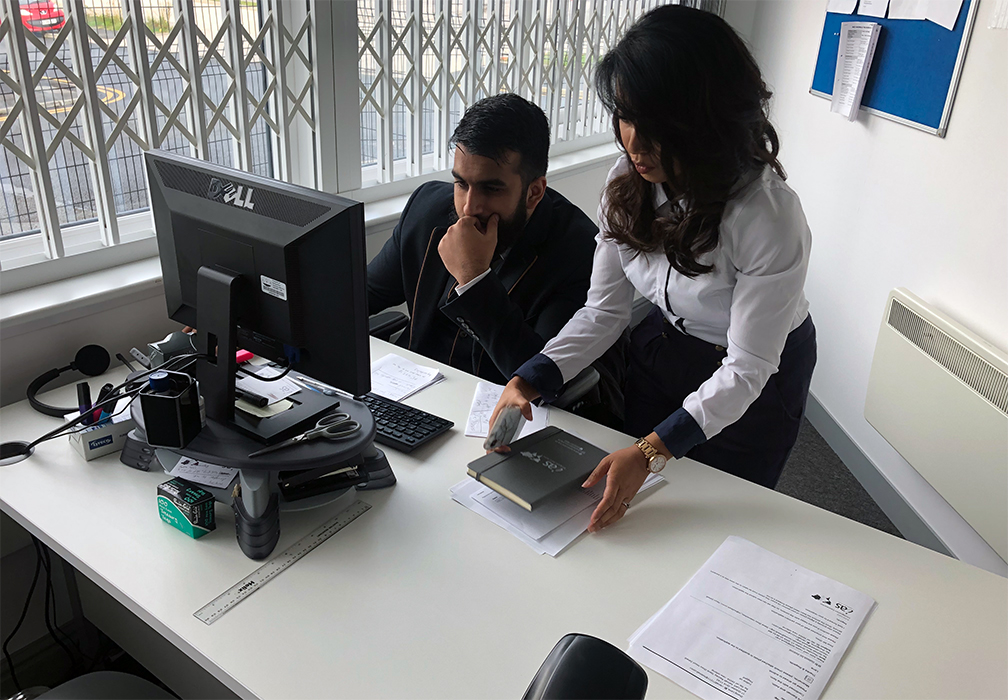 The Fast Track Package
Our Fast-Track Application Package is a premium service for those who need to submit their application in time with their deadlines. Your case will become a top priority for our lawyers and you will benefit from our highest-quality services.
Request the Fast Track Package
The Appeal Package
By choosing our Appeal Package, you can rely on our lawyers' legal knowledge and experience to ensure you have the highest chance of a successful appeal. We will also fully represent you in any hearings/tribunals.
Request the Appeal Package
Related pages for your continued reading.