JCWI Publishes Manifesto of Twelve Steps to Eradicate Hostile Environment Once and For All
Pioneering independent charity, the Joint Council of Welfare of Immigrants (JCWI) only recently published its manifesto that is brimming with radical yet reasonable recommendations that the UK government desperately needs to lend its ears to. The ideas presented all work towards eradicating the hostile environment and crafting a better, fairer society for migrants, asylum seekers and refugees.
Reach out to our team through our website or call us on 0333 305 9375 for immediate help and assistance with your situation. We're here to help you in person, via the phone, or online.
Overview
The manifesto seeks to abolish the practice that so often sees families segregated by visa requirements as well as more opportunities granted to international graduates and migrant workers. Too many families are priced out of living together and are forced to live worlds apart while work visas leverage unscrupulous bosses' position, leaving migrants vulnerable to exploitation such as modern slavery and forced labour.
The way the UK treats the most vulnerable in modern society is far from admirable, too.
The UK asylum system is riddled with errors and discrimination, as we saw only last week as it emerged 96% of all misconduct complaints are geared towards immigration and border staff.
"I'm very happy with the standard of training received on the OISC Level 1 course, i passed my exam. Thank you!"
"My application was approved and a huge weight has been lifted from our shoulders this year "
"We used this service for the spouse visa extension application to assure that all the information was valid and correct."
JCWI Manifesto
Chief Executive, Satbir Singh, opens the report, People Move: 12 Steps We Can Take Towards A Fairer Immigration System, claiming:
"[UK] politicians have built an immigration system that often makes it impossible for people to build and maintain a life and it frequently punishes them for even trying.
"Every day we see stories about people's lives, families and communities being torn apart by a tangled mess of complex rules, an overstretched Home Office and a hostile environment".
Singh continues,
"We believe it doesn't have to be this way".
Asylum Seekers
Asylum seekers are barred from working and are therefore thrust into poverty, surviving on what little financial aid the government gives them. They are often unable to bring their children, parents or other family members to the UK, are housed far from any friends or roots they have made in the country with no choice over where they stay and are often placed in rat-infested, inadequate accommodation where children catch diseases and illnesses. What's worse is that they are often left to endure this portion of hell for months if not years due to the lengthy backlog of cases being processed by the Home Office.
The JCWI want to see this system radically overhauled by lifting the ban and allowing asylum seekers to work. They also want to see safe routes set up to bring family members to the UK and to "create a culture in the Home Office of welcome and protection rather than one of disbelief". Such a structure would include ramped up training to decision-makers so that they can handle cases of extreme trauma, abuse, torture and trafficking with empathy and provide counselling.
Victim's Awareness
Women and girls are still disproportionately subjected to exploitation, abuse and violence all around the world. However, the UK's immigration system only piles on the risks for migrant women as police forces routinely report survivors of domestic abuse to immigration enforcement rather than supporting them while victims of severe gender-based violence are routinely kept in harrowing detention centres.
To safeguard women and girls, the Home Office should "protect victims of abuse from detention or removal so that they cannot be threatened with either by their partners", according to the JCWI. They also want to see survivors of abuse or trafficking with adequate support: the 45-day support mechanism on offer to trafficking survivors, for example, leaves women with a 'cliff-edge' drop in support in which they are often plunged right back into slavery and a precarious environment.
JCWI Initiatives
Leaving no stone left unturned, the JCWI also want to ensure that EU citizens are not at risk from a Windrush 2.0 by seeing that all EEA and Swiss nationals in the UK are guaranteed Settled Status. This would ensure that no one would fall through the cracks and into an illegal status further down the line.
Other innovative ideas the JCWI recommend towards ending the hostile environment once and for all include lifting barriers to settlement for undocumented migrants, ending detention centres (except in extreme circumstances), ceasing immigration raids on workplaces and public spaces, axing NHS fees for vulnerable migrants alongside the discriminatory Right to Rent scheme and to see immigration and visa fees vastly reduced to prevent "pricing people out of status or citizenship". They want to see doctors, nurses, landlords, teachers and police officers alleviated from the unnecessary burden of verifying people's immigration status as this inspires a culture of fear and leads to discrimination.
Current Practices
They also want to reform the legal field so that appeals are reinstated and so that migrants aren't forced to take on an "army of government lawyers" alone, without legal aid or representation.
The JCWI notes that the current rules and practices upheld by the Government are 'brutal':
"Our immigration system treats people brutally: families are woken in the middle of the night by immigration raids, parents are taken away in front of their children. Others receive as little as 24 hours' notice of removal from the UK. Immigration detainees are emotionally and physically abused and bullied, and told their lives are worthless."
The JCWI's ideas clearly show their determination towards "dismantl[ing] the hostile environment in its entirety in order to prevent harassment or mistreatment based on ethnicity or nationality".
How Can Total Law Help?
Visit our website or call us on 0333 305 9375 for immediate help and assistance with your situation. We're here to help you in person, via the phone, or online.
Advice Package
Comprehensive immigration advice tailored to your circumstances and goals.
Application Package
Designed to make your visa application as smooth and stress-free as possible.

Fast Track Package
Premium application service that ensures your visa application is submitted to meet your deadline.
Appeal Package
Ensure you have the greatest chance of a successful appeal. We will represent you in any case.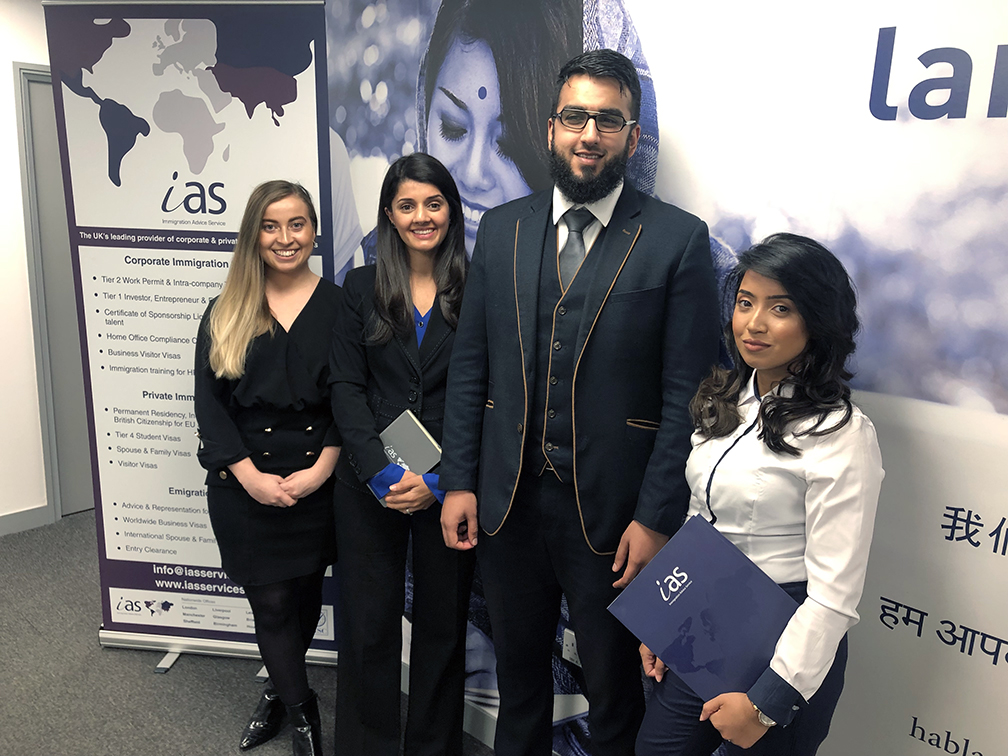 The Advice Package
During this untimed Advice Session with our professional immigration lawyers in London, you will receive our comprehensive advice, completely tailored to your needs and your situation.
Request the Advice Package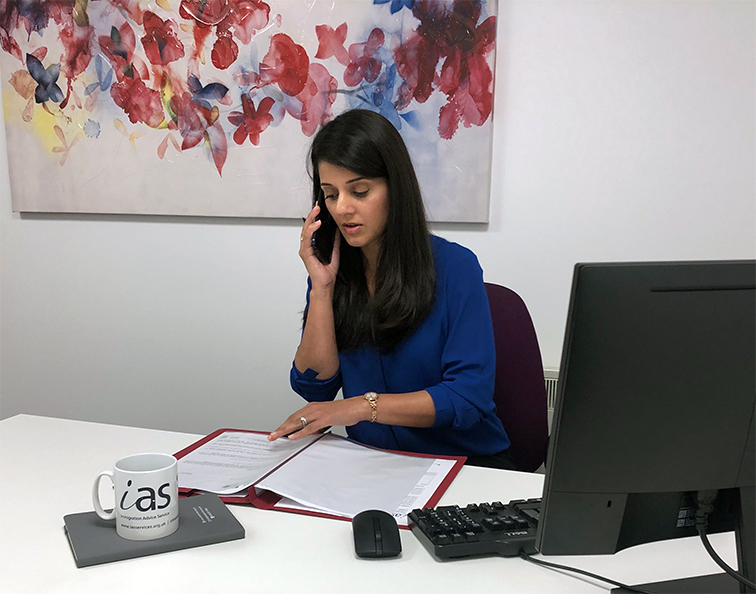 The Application Package
With our Application Package, your dedicated immigration lawyer will advise you on your application process and eligibility. Your caseworker will then complete and submit your forms to the Home Office on your behalf.
Request the Application Package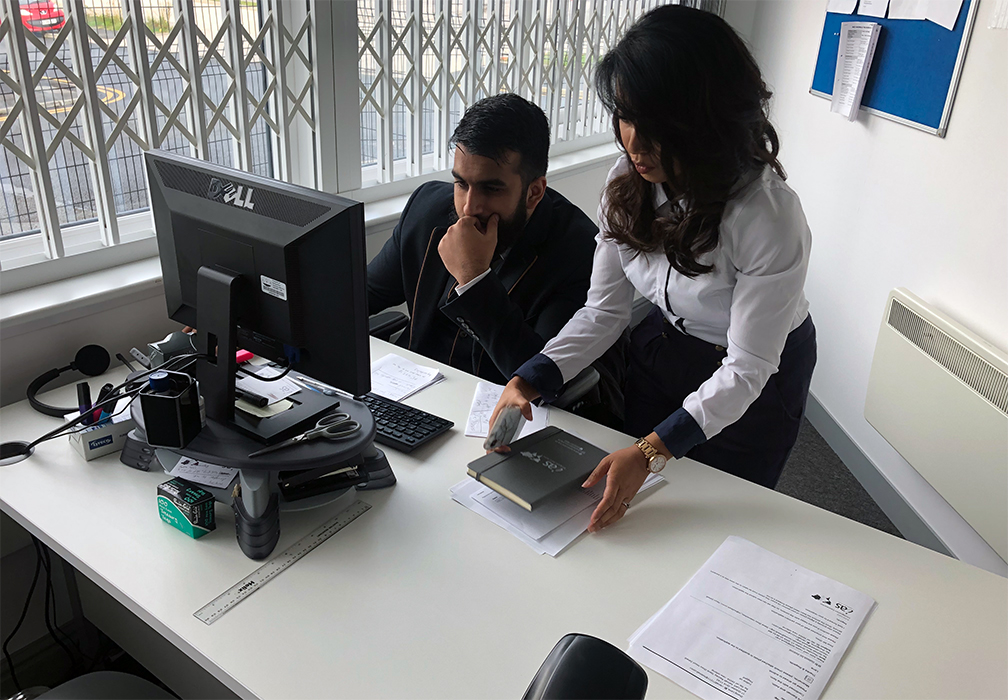 The Fast Track Package
Our Fast-Track Application Package is a premium service for those who need to submit their application in time with their deadlines. Your case will become a top priority for our lawyers and you will benefit from our highest-quality services.
Request the Fast Track Package
The Appeal Package
By choosing our Appeal Package, you can rely on our lawyers' legal knowledge and experience to ensure you have the highest chance of a successful appeal. We will also fully represent you in any hearings/tribunals.
Request the Appeal Package
Related pages for your continued reading.