Asylum Seekers Under Home Office Care Are Dying at Alarming Rates
The identity of those who died and the circumstances of their death have not yet been revealed to the public by the Home Office.
An FOI request from The Guardian has revealed that 29 asylum seekers in Home Office accommodation have died during 2020. The statistics have brought up worrying questions concerning the safety plans implemented by the Home Office who are responsible for caring for asylum seekers.
Overview
Asylum seekers come into the country seeking safety, security and the opportunity for a better life.
These are not simply 29 lives lost. They are 29 people let down by the Home Office and the immigration system that has suffered from too many cutbacks.
For a long time now organisations working closely with refugees have warned the Home Office that moving vulnerable people into accommodation is a recipe for disaster.
Many of these asylum seekers had taken perilous journeys for a chance of a new life in the UK. Studies have shown that asylum seekers are more likely to suffer from mental illnesses such as PTSD, depression and anxiety disorders.
Badreddin Abadlla Adam, who had sought asylum in the UK from conflict in Sudan and was shot dead by police in June after a knife attack, was reportedly struggling with mental illness. Abdullah Ahmed Abdullah Alhabib, who was found dead in a hotel room on 6 August, travelled on a small boat with 15 other people from Yemen, Syria and Iran. One of the asylum seekers who travelled with Alhabib described how the sea out of Calais felt like the only safe place to go.
Scottish MPs had previously called for an investigation into fatal accidents under the Home Office after three turned up dead in Glasgow.
Lack of funeral support
Furthermore, the FOI has revealed the Home Office doesn't offer any financial contribution to the funeral after an asylum seeker dies under their care. People usually entitled to a funeral payment can receive, on average, £1000 to help ease the expensive costs of a funeral.
In the UK, the average funeral can cost upwards of £4000, this includes processions. The Children's Society has noted that asylum-seeking women make up to 12% of maternal deaths, despite only making up 0.3% of the population.
Asylum seekers don't have access to a Children's Funeral Fund that was set up by the government to aid the cost of child deaths.
Among those who died include Mercy Baguma who was found with her toddler by her side.
Clare Mosley, the founder of the Care4Calais charity, told the Guardian: "It's shameful that more refugees die here in the UK, in Home Office accommodation, than do so in Calais or trying to cross the Channel.
"Our government doesn't give them the basics of life like adequate food and clothing. It locks them up in military barracks and keeps them isolated and depressed in hotels.
"It keeps them under constant threat of deportation, instead of processing their asylum applications promptly."
Currently, there is no Home Office public policy that deals with the deaths of asylum seekers or the support for funeral costs or the repatriation of the body.
How bad are the accommodations?
There is also no official process or due diligence for the investigation or prevention of unexplained deaths that happen under the care of the Home Office.
The Home office's own inspectors found 83% of the accommodations provided had defects, of which 40% were so serious they should be considered unhabitable.
The Chief Inspector of Borders and Immigration sent a report to ministers in 2018, citing evidence of filthy living spaces for asylum seekers.
The report described small spaces with blocked drains, rodent infestations and mould covering the area. Living in a space like this can add to the mental turmoil that asylum seekers already feel after fleeing their homes.
The Home Office must recognise the danger that asylum seekers are in by being allocated into these spaces. Hostile environment immigration policies mean people seeking asylum are barred from working at all, and must rely on £37.50 per week to live on.
The most recent data published by the government last month revealed that more than three-quarters of asylum applicants waiting for a decision at the end of September had been waiting for over six months. This amounts to a 76% increase on waiting times, despite only an 8% annual rise in asylum claims made.
The mental health toll of these conditions is clear to see. The Home Office is engineering conditions wherein more people who have sought safety will continue to die at alarming rates. 'This scale of backlog in dealing with cases is unacceptable, especially as we know many asylum seekers are confined in intolerable conditions,' Labour MP Diane Abbott said.
All people who come to the UK seeking safety must be given the fundamental right to proper housing and support to enable them to begin rebuilding their lives.
You may be interested in reading about.
Advice Package
Comprehensive immigration advice tailored to your circumstances and goals.
Application Package
Designed to make your visa application as smooth and stress-free as possible.
Appeal Package
Ensure you have the greatest chance of a successful appeal. We will represent you in any case.

Fast Track Package
Premium application service that ensures your visa application is submitted to meet your deadline.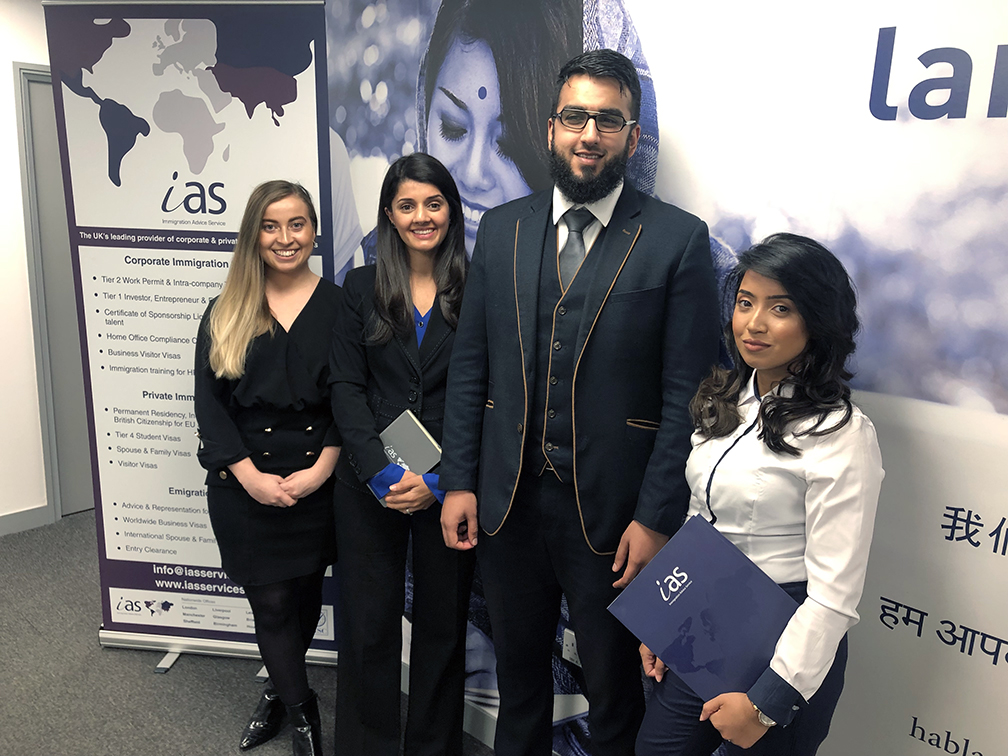 The Advice Package
During this untimed Advice Session with our professional immigration lawyers in London, you will receive our comprehensive advice, completely tailored to your needs and your situation.
Request the Advice Package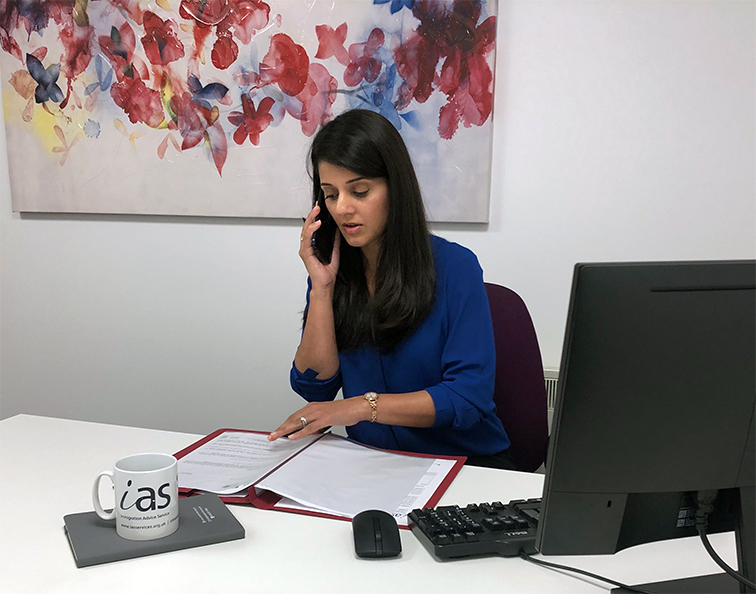 The Application Package
With our Application Package, your dedicated immigration lawyer will advise you on your application process and eligibility. Your caseworker will then complete and submit your forms to the Home Office on your behalf.
Request the Application Package
The Appeal Package
By choosing our Appeal Package, you can rely on our lawyers' legal knowledge and experience to ensure you have the highest chance of a successful appeal. We will also fully represent you in any hearings/tribunals.
Request the Appeal Package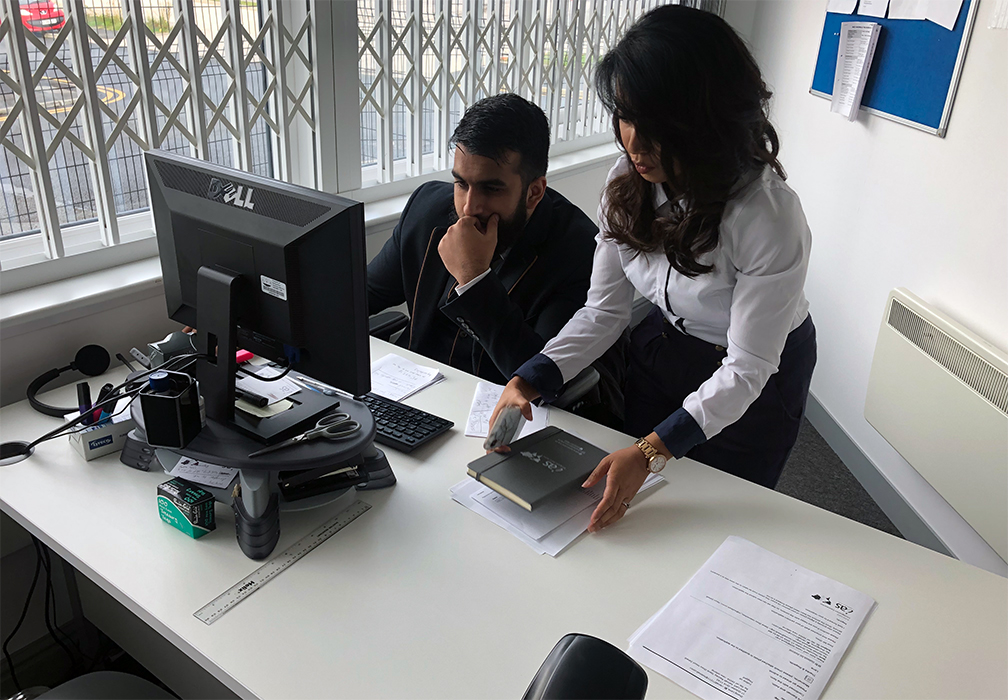 The Fast Track Package
Our Fast-Track Application Package is a premium service for those who need to submit their application in time with their deadlines. Your case will become a top priority for our lawyers and you will benefit from our highest-quality services.
Request the Fast Track Package