As Detention Becomes Common, Deportation Becomes Rare
The watchdog that oversees prison and detention centre conditions, Independent Monitoring Boards (IMBs), has reported multiple failings and human rights abuses in the Home Office's so-called 'removal' facilities that are supposed to deport immigration offenders and over stayers.
A mere 44% of the 25,487 people detained were deported from the UK last year. A further 40% were granted bail by the Home Office while the remainder were assessed by an immigration judge.
Although far-right news outlets would prefer British voters to believe that the Home Office has willingly and knowingly released criminals and fraudsters into the public realm, the fact of the matter is that low deportation, high release and successful appeal figures suggest Home Office decision-makers frequently make initial verdicts wrong and that those held inside have legitimate claims to remain in the UK.
Some critics would go as far as to argue that there is a systematic intention to obstruct migrants and asylum-seekers from remaining in the UK – which isn't too wild to imagine since caseworkers did once work to the tune of 'deport now, appeal later' when handling applications. Detaining people who have very limited English-speaking abilities also restricts their access to legal representation, cunningly presenting them with the bleak outcome of deportation – even if they are 'innocent'.
Rudy Schulkind, research and policy coordinator at the organisation Bail for Immigration Detainees (BID) said that the figures showed that "detention fails to achieve its stated aim" and that it is "frequently used to coerce people into leaving the UK when the Home Office is in fact not in a position to enforce their removal."
He continued: "This is nothing more than pointless cruelty inflicted upon individuals who find themselves in detention when they have not committed any crime or even had their detention authorised by a court of law."
… Criminals in prison are treated with better dignity and humanity.
People are detained for numerous reasons. They could have had an application to stay in the UK refused (such as seeking asylum), broken the terms and conditions of entry (such as working illegally) or have overstayed a visa before. Unfortunately, the latter is becoming an increasingly likely prospect as visa renewal fees continue to soar and since the Government scrapped the 28-day grace period for overstayers in 2016.
Some are apprehended as soon as they reach British soil in ports or airports whereas others can live in the UK for decades but will come under scrutiny when they seek to change or apply for a new status – similarly to that of the Windrush fiasco. Asylum seekers are commonly detained after attending Home Office interviews without warning. Others may experience a terrifying dawn raid on their home.
Detention centres are supposed to be a last resort. After all, it costs £87.71 a day to detain someone – which is far higher than the £37.75 allowance that some asylum seekers are entitled to a week while being prohibited from working. Yet despite the increasing costs and few-and-far-between deportations, the Home Office increased detention capacity from 475 spaces in 2010 to 3,500 last year to the dismay of Stephen Shaw, former Prisons and Probation Ombudsman, who voiced concerns on the expansion in his July 2018 report. Others are even held in prisons under immigration powers.
In Yarl's Wood alone, the main facility responsible for women, 63% of detainees were released back into British society according to the IMBs report, posing some serious questions into why the Home Office deems it necessary to have this facility at all. Women for Refugee Women have long argued that women pose a low flight risk, especially since migrant and refugee women are more likely to have suffered from sexual, physical and/or emotional abuse, not to mention asylum seekers have little else place to go.
"This is nothing more than pointless cruelty inflicted upon individuals who […] have not committed any crime or even had their detention authorised by a court of law."

Rudy Schulkind of Bail for Immigration Detainees.
However, the main concern of IMBs is that the Home Office is routinely flouting its own 'Adults at Risk' policy by locking up extremely vulnerable people. This policy is supposed to safeguard certain individuals or groups from being detained due to the damage detention could have on their health. Those who should be spared include:
Survivors of torture, sexual exploitation, gender-based violence, modern slavery and human trafficking
Pregnant women
Elderly people over the age of 70
Trans and intersex people
Those with mental health conditions such as clinical depression
Those with impairments or learning difficulties
Yet the Government detained over 500 victims of slavery and trafficking last year while IMBs found numerous red flag cases including one man who, despite being identified by a doctor as a victim of torture, was kept detained for 11 months – in which time he self-harmed – and another man who had epilepsy and learning difficulties whose health also declined as a result of being detained. Women for Refugee Women further found 420 Chinese women were detained in 2018, despite officials knowing the women had endured human slavery, trafficking, sexual exploitation, FGM (female genital mutilation) or gender-based violence. 92% were eventually released to recover in the wider community.
Such unnecessary captivity of innocent civilians and slavery survivors is made all the more callous by the very nature of British detention. Unlike any other country in Europe, the UK holds no statutory time limit on detention and even privately outsources the responsibility to unscrupulous companies such as G4S. Even criminals in prison are treated with better dignity and humanity: detainees are locked up for years at a time with no clue as to when they will be deported or released. IMBs found one man was released recently having spent almost five years detained while as many as 25 people were sectioned under the Mental Health Act across just three centres while one recorded 217 incidents of self-harm.
The boards are now joining alongside other campaigners and organisations that aim to implement a 28-day time limit on all detainees. They want to see the end of indefinite detention once and for all.
National Chair of IMBs, Dame Anne Owers, said: "While some improvements have been made, sometimes in direct response to IMBs raising concerns, there are still serious concerns about the use and effect of immigration detention. Procedures for recognising and responding to vulnerability were not working consistently, and we will be continuing to monitor this over the coming year."
And indefinite detention was not the only avenue IMBs turned its attention to as the boards also voiced concern for immigration officials' heavy-handed approach and use of restraints:
"At one point, over 90 per cent of detainees from one centre were handcuffed for external appointments; after the IMB raised concerns, this significantly reduced.
"The use of waist restraint belts (belts with handcuffs attached) on removal charter flights has also reduced following IMB concerns, but the report still found examples of inappropriate use and a lack of continuous risk assessment or oversight."
Evidently, lessons have not been learned: Jimmy Mubenga died in 2010 as a result of excessive handling and the heavy restraining belt, suffering from a cardio-respiratory collapse while he was being deported.
The report and comments emerge amid a backdrop of scandals including a conspiracy of sexual assaults and rapes involving vulnerable women in Yarl's Wood and immigration guards. One BBC panorama investigation resulted in numerous G4S staff being fired as Britons watched in horror as staff physically abused defenceless detainees. Yet this abuse of power is becoming all-too-common in the immigration system with one report emerging last month to show that 96% of all complaints geared towards the Home Office belonged to the immigration and border force department.
There are some concerning discussions to be had with the Home Office over its dodgy reliance on these removal facilities as it appears people are being locked up for no other purpose than for the sake of it. Vulnerable individuals that pose no wider risk or threat to the public are shackled against their will, jeopardising their mental and physical health and dashing hopes of a smooth integration into a 'normal' life in the UK. It is counter-productive, to say the least, and this unnecessary suffering the Home Office subjects people to must end now.
You may be interested in reading about.
Advice Package
Comprehensive immigration advice tailored to your circumstances and goals.
Application Package
Designed to make your visa application as smooth and stress-free as possible.
Appeal Package
Ensure you have the greatest chance of a successful appeal. We will represent you in any case.

Fast Track Package
Premium application service that ensures your visa application is submitted to meet your deadline.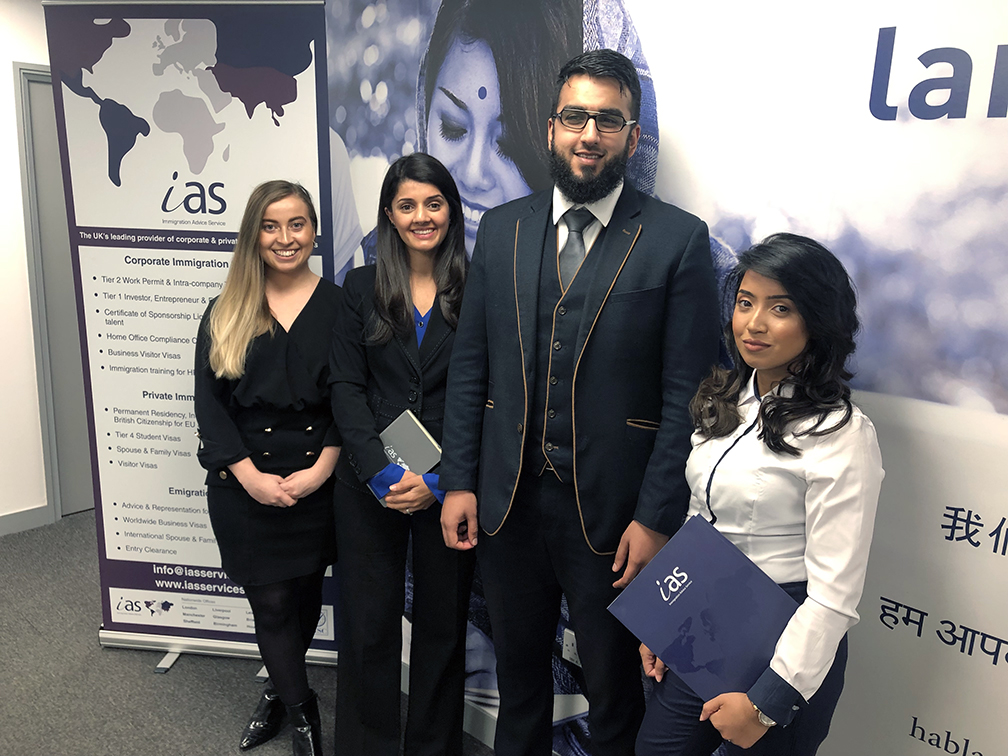 The Advice Package
During this untimed Advice Session with our professional immigration lawyers in London, you will receive our comprehensive advice, completely tailored to your needs and your situation.
Request the Advice Package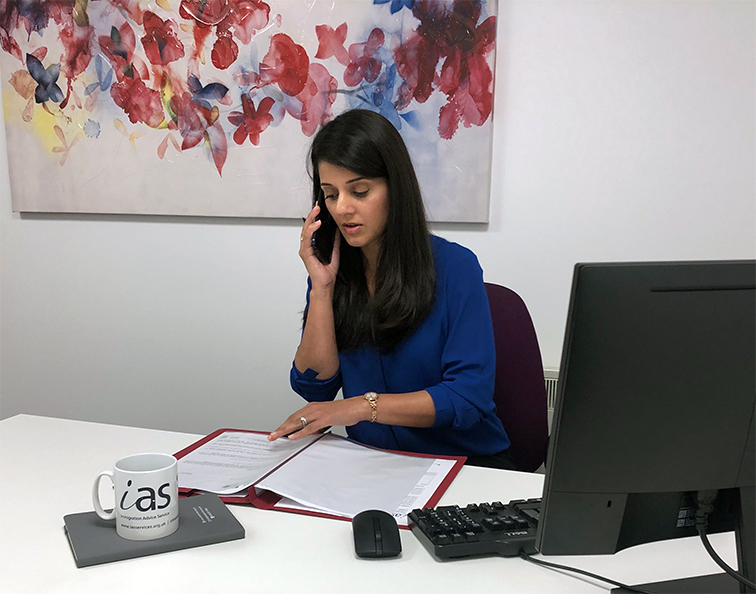 The Application Package
With our Application Package, your dedicated immigration lawyer will advise you on your application process and eligibility. Your caseworker will then complete and submit your forms to the Home Office on your behalf.
Request the Application Package
The Appeal Package
By choosing our Appeal Package, you can rely on our lawyers' legal knowledge and experience to ensure you have the highest chance of a successful appeal. We will also fully represent you in any hearings/tribunals.
Request the Appeal Package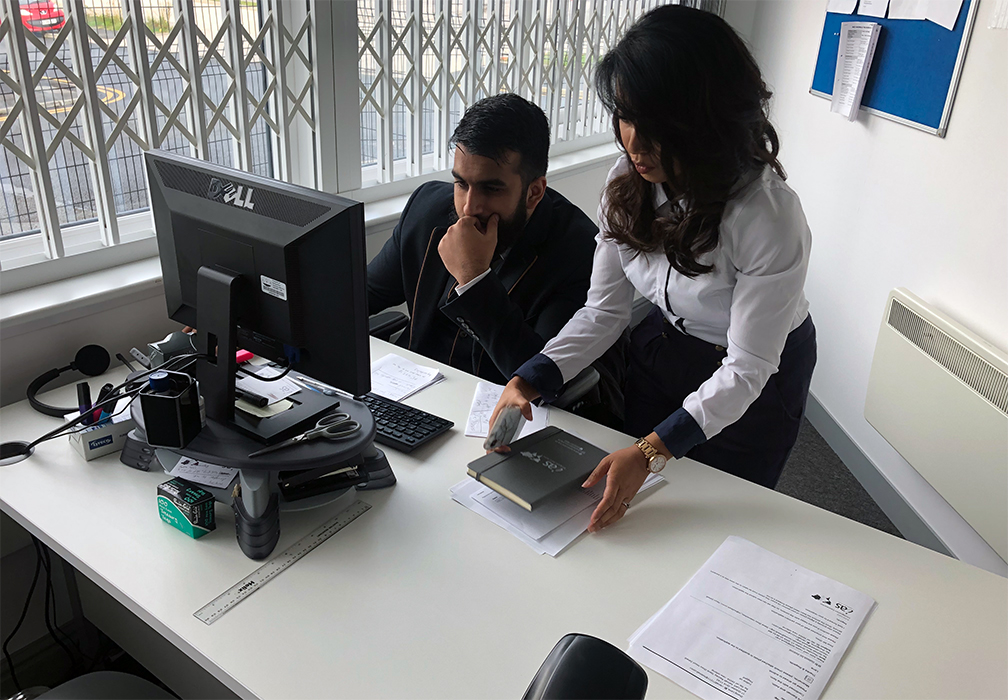 The Fast Track Package
Our Fast-Track Application Package is a premium service for those who need to submit their application in time with their deadlines. Your case will become a top priority for our lawyers and you will benefit from our highest-quality services.
Request the Fast Track Package