How to apply for settlement in the UK with a Skilled Worker visa
If you have lived and worked in the UK on a Skilled Worker visa for a number of years, you may have really settled into life in Britain. Find out how to apply for settlement in the UK with a Skilled Worker visa.
The Skilled Worker visa allows foreign national applicants to take on a job role in the UK. Often the job roles are specialised and require an employer to 'sponsor' the employee.
Reach out to our team through our website or call us on 0333 305 9375 for immediate help and assistance with your situation. We're here to help you in person, via the phone, or online.
What's the difference between a Skilled Worker Visa and ILR?
Glad you asked! Having indefinite leave to remain, or settling in the UK, means living without the restrictions of a points-based visa.
To stay in the UK, you can extend your Skilled Worker visa for up to six years. You must still be working in a skilled role with an employer sponsor. However, after five years in the UK, you are eligible to apply for Indefinite Leave to Remain (ILR) and start your journey to settlement.
You could also apply after spending time in the UK on other visas, such as:
Global Talent
Innovator
T2 Minister of Religion
T2 Sportsperson
With ILR status, you are free to live and work anywhere in the UK, study and access state benefits and support. You are also allowed a longer absence from the country for up to two years. After 12 months of having your status you can also apply to British Citizenship. While the process is not automatic, it is a big step towards attaining citizenship in the UK.
If you need more help with the Skilled worker visa process, check out our guide to the new points-based system.
"I'm very happy with the standard of training received on the OISC Level 1 course, i passed my exam. Thank you!"
"My application was approved and a huge weight has been lifted from our shoulders this year "
"We used this service for the spouse visa extension application to assure that all the information was valid and correct."
Am I eligible to apply for settlement?
If you have a valid Skilled Worker visa and have lived lawfully in the UK for five years, you are eligible to then apply for indefinite leave to remain.
Other requirements to be aware of are:
Passing a Life in the UK test – only the digital reference number rather than the certificate itself;
Absences from the country no longer than 180 days in a 12 month period
Absence from the country or 'continuous residence' requirement
To apply for settlement, time spent out of the country cannot be longer than 180 days in any 12 month period. More recently there is much more flexibility around reasons for absences and exceptions to the rules.
For example, if you are out of the country due to assisting with humanitarian disaster, travel disruptions due to conflict or the pandemic and 'compelling and compassionate personal circumstances', such as illness of the applicant or illness or death of a close family member.
Passing the tests
Before you can make your Indefinite Leave to Remain application, it's really important to pass the required tests. So what are the tests like?
The Life in the UK test is an exam to test your knowledge of the traditions, customs and history of Britain. To pass you must score 75% or above.
There is a fee to take the test and you must pay the fee for every attempt of the test you make, although you may take it as many times as you need to. There are study guides, books and lots of online resources to help you.
English Language tests are no longer required specifically to make the Indefinite Leave to Remain application – the Home Office now recognises applicants will have already proved the required level of English in their original visa application.
Don't forget: ensure you have the documents and reference codes to show your proof of passing the required tests.
Applying for Indefinite Leave to Remain on a Skilled Worker visa
Applications for Indefinite Leave to Remain status must be done before your current visa expires. However, you cannot submit your request more than 28 days before the completion of your five-year qualifying period.
What supporting documents do I need?
You must submit relevant supporting documents in their original form to evidence your eligibility. Your papers must be written in English or accompanied by a translation. Relevant documents to gather include:
Two passport-sized photographs with your full name written on the back to prove identity;
Birth certificate;
Continuous residence in the UK, such as utility bills and tenancy agreements;
Life in the UK and English Test pass certificates;
Sources of income and financial details. Payslips, letters from your employer, and bank statements are considered as adequate evidence
Salary and sponsorship requirements
Sponsors are required for a successful Skilled Worker visa application; you must have a sponsor from your employer that is willing to also support your settlement application. They must still be approved by the Home Office.
The rules state that the sponsor must state they are happy for the applicant to work for them for the foreseeable future. However once you have Indefinite Leave to Remain status, there is no limit on the type of work you can do. You must also meet the salary threshold of £20,480.
There are lots of elements to the question of how to apply for settlement in the UK with a Skilled Worker visa. The information included here is not exhaustive, but designed to help answer some of the most frequently asked questions.
How Can Total Law Help?
Visit our website or call us on 0333 305 9375 for immediate help and assistance with your situation. We're here to help you in person, via the phone, or online.
Advice Package
Comprehensive immigration advice tailored to your circumstances and goals.
Application Package
Designed to make your visa application as smooth and stress-free as possible.

Fast Track Package
Premium application service that ensures your visa application is submitted to meet your deadline.
Appeal Package
Ensure you have the greatest chance of a successful appeal. We will represent you in any case.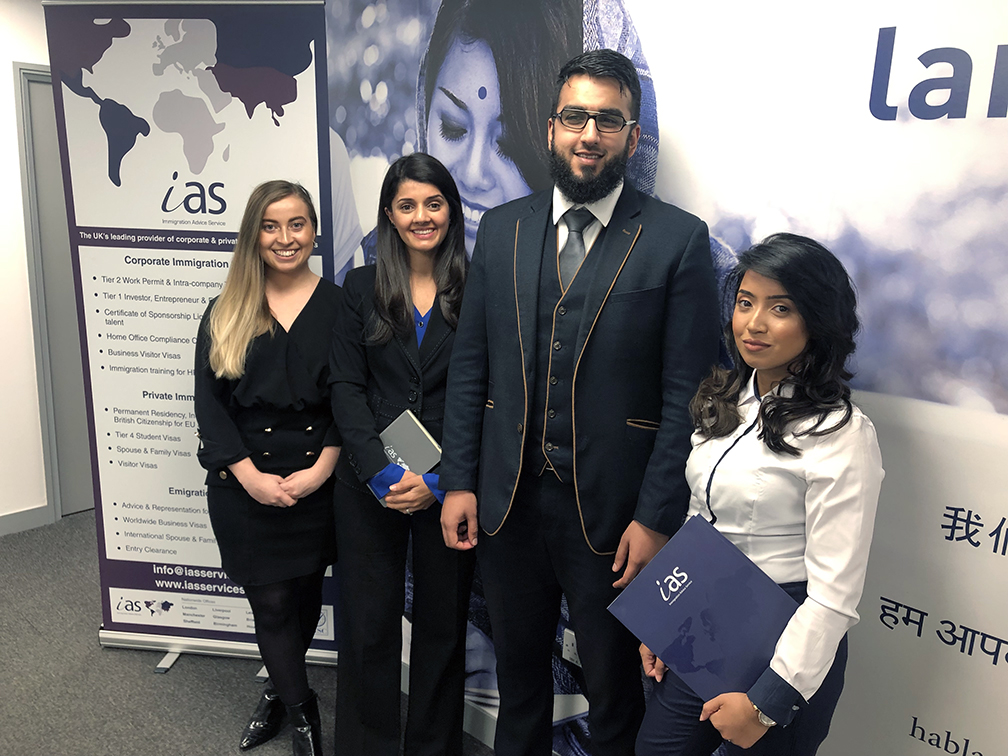 The Advice Package
During this untimed Advice Session with our professional immigration lawyers in London, you will receive our comprehensive advice, completely tailored to your needs and your situation.
Request the Advice Package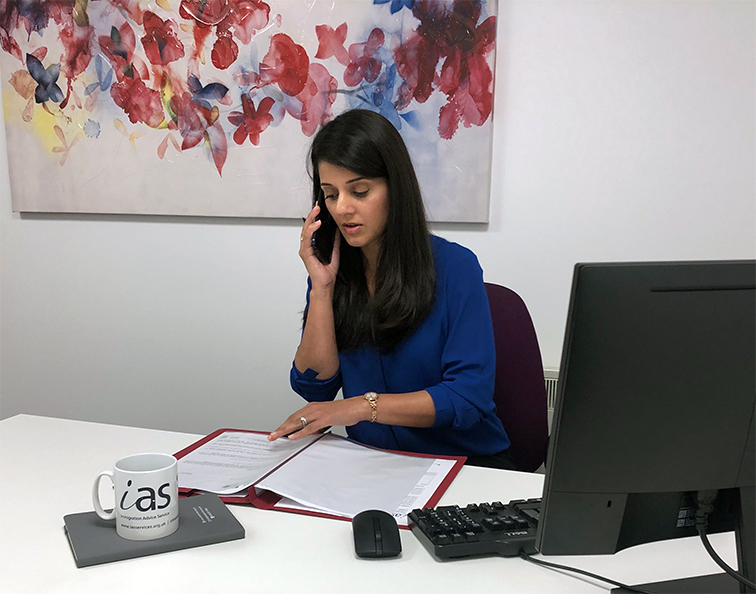 The Application Package
With our Application Package, your dedicated immigration lawyer will advise you on your application process and eligibility. Your caseworker will then complete and submit your forms to the Home Office on your behalf.
Request the Application Package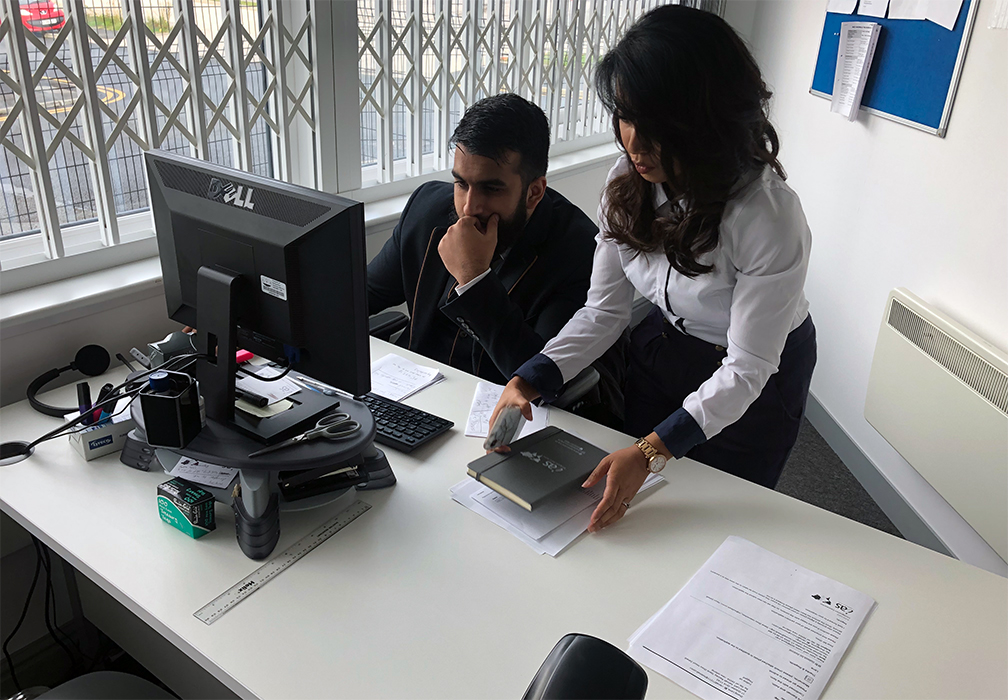 The Fast Track Package
Our Fast-Track Application Package is a premium service for those who need to submit their application in time with their deadlines. Your case will become a top priority for our lawyers and you will benefit from our highest-quality services.
Request the Fast Track Package
The Appeal Package
By choosing our Appeal Package, you can rely on our lawyers' legal knowledge and experience to ensure you have the highest chance of a successful appeal. We will also fully represent you in any hearings/tribunals.
Request the Appeal Package
Related pages for your continued reading.