Canada Citizenship by Investment
There are dozens of migration programs in Canada which help foreigners move to Canada and obtain citizenship. Most of them stipulate strict criteria regarding the education, age and profession of applicants. You can get Canadian residency or citizenship if you open a business there or invest in the economy of the country.
For more information about Canada citizenship by investment, including what you need to do to be eligible for it, how to apply, and expert advice for your application, reach out to us today on +1 844 290 6312 or contact us online.
Overview of Canada Citizenship by Investment
Canada, since 2014 has stopped its citizenship by investment programme. Although, the country allowed a form of the programme to run in its French-speaking area of Quebec until recently. The Quebec investor programme is on hold at this time but may (or may not) continue to be a Canada citizenship by investment option in time to come.
The only alternative for entrepreneurs and investors at the moment, is to acquire Canada permanent residence by investment. The programme is known as the Canada Start-Up Visa Programme. This form of permanent residency by Investment programme is suitable for those who intend to permanently live in the country, move with their family, raise children and pay taxes there. This is not a suitable option for applicants investing in a passport for travel or tax optimization.
Canadian permanent residence by investment can be granted to all family members (these include common-law spouses and children under 18 years of age); adult children must apply on their own. Once obtained, citizenship is inherited by the younger generation. Note that the parents of the husband and wife cannot be included in the original application: they can only move to Canada after the investor's family has relocated there.
"I'm very happy with the standard of training received on the OISC Level 1 course, i passed my exam. Thank you!"
"My application was approved and a huge weight has been lifted from our shoulders this year "
"We used this service for the spouse visa extension application to assure that all the information was valid and correct."
The Canada Start-Up Visa Program
This is the only form of Canada citizenship by investment that is currently open to everyone. Canada is among the world's richest countries. The goal of the Canada Start-Up Visa Program is to grant permanent residence to entrepreneurs and active investors in companies and expanding businesses that are looking to establish themselves in Canada.
Unlike other immigration programs, there is no age limit of 46 years for investors, which often makes it the only option for mature people to move to Canada.
This is suitable for those who are looking for investment for their startup business. The company must conduct most of its business within Canada. The program is popular with companies in the IT, pharmaceutical, biotechnology and agricultural sectors.
Start-up founders and their families can get permanent residence in Canada under a startup program. A decision is made on the application within six months. 2750 visas are granted annually according to the quota established for the program.
Eligibility Requirements of the Canada Start-Up Visa Program
In order to get permanent residence in Canada, foreign entrepreneurs must submit an innovative, scaling start-up business proposal, which has to be approved by a designated organization.
Applicants may apply through any one of the following:
Business incubation: In this case, no minimum investment is required
Angel investment: Depending on the stage of your business, you will have to raise CAD 75,000 from an angel investment group
Venture capital fund: Depending on the stage of your business, you will have to raise CAD 200,000 from a venture capital fund.
Note that for all the above, additional fees apply (e.g. immigration filing, government fees, optional consulting, business structure and document processing)
Investors must also:
Have English or French language proficiency at the CLB/IELTS 5 level
Have no criminal record
Be in good health
Have sufficient means to live in Canada
Be a business owner, shareholder in a private company, or have worked for at least two years in a managerial position in a company with a turnover of 50,000 Canadian dollars (CAD) (≈ $39,400) per annum;
Meet the qualification requirements: score at least 40 points out of 100 on a special scale. The applicant is assessed based on age, knowledge of English and French, educational level, management experience and time spent in Canada. For example, meeting the requirements of managerial experience and investment earns 10 and 25 points respectively. A university diploma is given 6 points. Applications submitted by applicants with proven knowledge of the French language at the B1 level are examined on a priority basis
Not infected with socially dangerous diseases, such as HIV
Have no criminal record or violations of Canadian immigration laws or Canadian visa requirements
Procedures and time frame of Canadian residency by investment
The process takes 12 to 31 months.
You will need to submit a business proposal, which then needs to be approved by a specified government business organization. Once approved by your chosen fund (business incubator, angel investment group, or venture capital fund), you will receive a letter of support, which will let you and your family apply for permanent residence. If you want to keep your permanent resident status, you must stay in Canada physically for two out of five years (or 730 days).
Documents Required to Obtain Canada Permanent Residency by Investment
In order to apply for Canadian residence by investment, the following documents are required:
Filled out application form
notarized and translated copies of passports of all family members included in the application
confirmation of kinship for family applications:
birth or marriage certificate
police clearance certificates for all family members
confirmation of financial position
constituent documents, certificate of ownership of real estate, bank statements, appraisers' reports
receipt of payment of duty
photographs
confirmation that you have invested the required amount in the Canadian economy.
All foreign-language documents must be translated into English and notarized.
How to Apply for Canada Permanent Residence Start-up Visa Program
The procedure to obtain Canadian permanent residence by investment is divided into several stages and takes up to 3 years on average.
Submit documents to the government of Canada. The applicant collects the necessary documents confirming their experience as an entrepreneur or manager, the availability of the required investment amount and fulfillment of the other requirements. Then they submit them to the Comparative Registration and Evaluation Office.
If your application meets the requirements and is within the quota assigned, you will be issued a special certificate and a temporary residence permit.
Fulfill the investment condition. The applicant transfers the amount specified in the terms of the program.
Apply at your local Canadian embassy or consulate. When submitting documents, you will need to pay a fee of 15,235 CAD (≈ $12,000). If you meet the requirements, you will be issued an entry visa, which can be used to move to Canada within 12 months. The applicant is also issued a permanent resident card. If the applicant does not move to Canada within 12 months, the documents will have to be resubmitted.
Wait for a decision. To apply for citizenship, the applicant must have lived in Canada for three years, spending at least 183 days a year there. A decision on the citizenship by investment application is taken within a period of one year. If approved, the applicant will need to pass an exam on knowledge of the language and history of Quebec, as well as undergo an interview with migration officials. The test does not need to be taken by those who are over 54 years old.
A Canadian passport by investment cannot be obtained at the time of writing this article. However, that may become possible in the future, should the Quebec investor program resume. In any case, Investors may only acquire citizenship until 3–5 years after the investment is made. First, an application for permanent residence has to be submitted. Then the applicant needs to live in Canada for 3 years, spending at least 183 days a year during each of the 3 years there. Only then can they apply for citizenship.
Permanent residency grants the investor and their family the same rights and responsibilities as Canadian citizens, with the exception of the right to vote or hold public office.
Quebec Residency by Investment Program
Overview
The Quebec Immigrant Investor Program (QIIP) is currently suspended. The program may resume on January 1, 2024.
This program allows investors to get Canadian permanent residence by investing CAD $1.2 million risk-free by financing that investment or through an approved financial intermediary.
Since 2014, it has been the only passive investor immigration program offered in Canada.
After receiving permanent residency in Quebec, the investor and their family can live and work anywhere in Canada.
Terms of the Quebec Residency by Investment Program
To apply for permanent residency, an investor must invest C$1,200,000 at zero interest for five years. They are not required to start a business. This distinguishes the Quebec program from the migration programs in other provinces of the country.
The investment is returned in full after 5 years, but no interest is earned on it.
However, the investor can take out a loan for the necessary investment. This is convenient for those applicants who do not have funds available that will not be required for other purposes for 5 years. The initial minimum investment is C$350,000 (approx. $275,000).
Quota limit on citizenship by investment
The number of new applications for citizenship by investment is limited by an annual quota to 1900, of which 1300 are reserved for Chinese citizens. Applications are considered randomly within the assigned quota.
The Quebec Investors and Quebec Entrepreneur Programs
Quebec investors
Under the Canada-Quebec Accord, the province of Quebec operates its own immigrant investor program. All investors in the Quebec program must intend to live in Quebec and must be selected by Quebec. Investors in the Quebec program must invest CDN $800,000 and have a net worth of CDN $1,600,000.
Quebec entrepreneurs
Under the Canada-Quebec Accord, the province of Quebec operates its own immigrant entrepreneur program, and Quebec-selected entrepreneurs are subject to Quebec's own conditions rather than federal conditions. All entrepreneurs in the Quebec program must intend to live in Quebec and must be selected by Quebec. Entrepreneurs in the Quebec program must have a net worth of $300,000.
You should be aware that Canadian legislation requires persons entering Canada to declare cash funds of $10,000 CDN or more. You will have to disclose these funds to a Canadian official upon arrival. Cash funds means:
money (coins or bank notes),
securities in bearer form (stocks, bonds, debentures, treasury bills, etc.), and
negotiable instruments in bearer form (bank drafts, travellers' cheques, money orders, etc.).
How Can Total Law Help?
Applying for Canada citizenship by investment can be a complicated process. You may require assistance to ascertain the documentation submission and certain application procedure. Total Law can help you understand the procedure clearly and assess the ways in which you are eligible.
We are a formidable team of professional and knowledgeable immigration lawyers who have years' worth of experience working in Canadian immigration law. We have helped countless people overcome the hurdles of acquiring Canadian citizenship, and we can help you to do the same, too.
Whether you need expert advice on how to prove your financial status or your health insurance meets the requirements, or you need help determining how to prove suitability to apply after being away from Canada for some time, we can be of help.
For more information about Canada citizenship by investment, including what you need to do to be eligible for it, how to apply, and expert advice for your application, reach out to us today at +1 844 290 6312 or contact us online.
Advice Package
Comprehensive immigration advice tailored to your circumstances and goals.
Application Package
Designed to make your visa application as smooth and stress-free as possible.

Fast Track Package
Premium application service that ensures your visa application is submitted to meet your deadline.
Appeal Package
Ensure you have the greatest chance of a successful appeal. We will represent you in any case.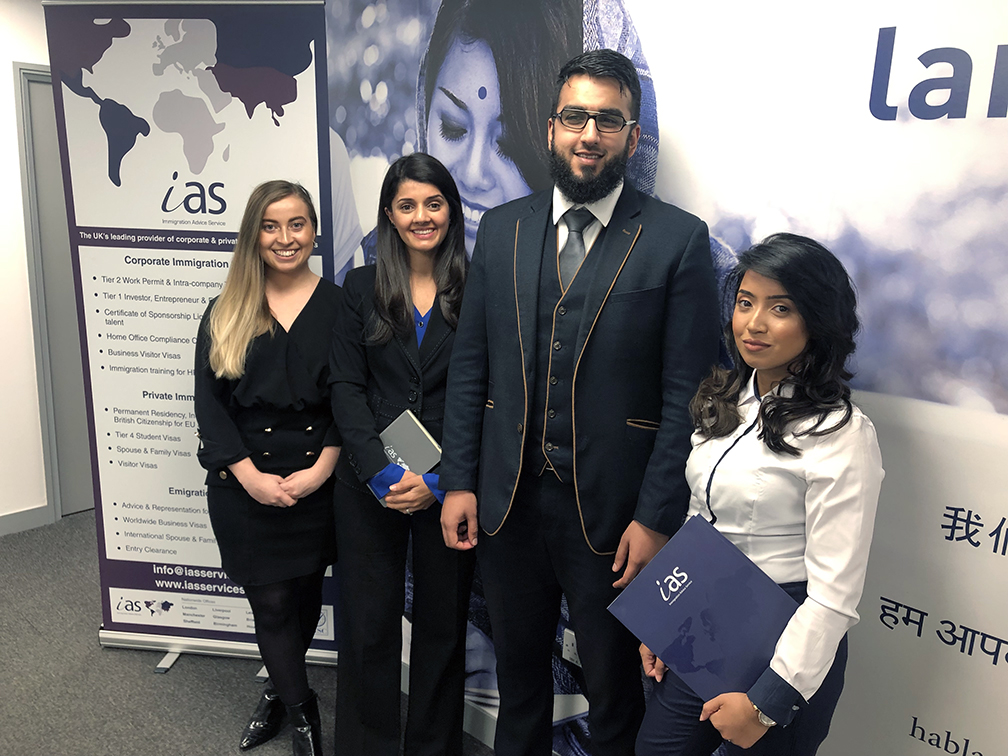 The Advice Package
During this untimed Advice Session with our professional immigration lawyers in London, you will receive our comprehensive advice, completely tailored to your needs and your situation.
Request the Advice Package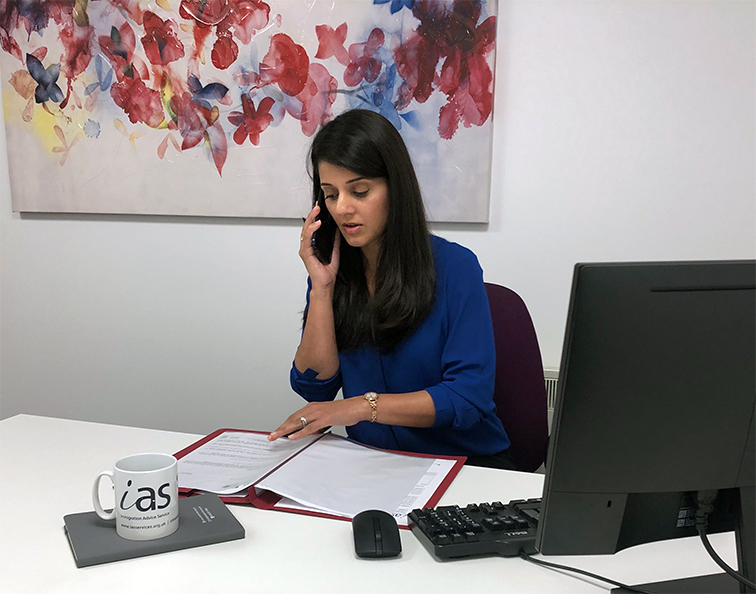 The Application Package
With our Application Package, your dedicated immigration lawyer will advise you on your application process and eligibility. Your caseworker will then complete and submit your forms to the Home Office on your behalf.
Request the Application Package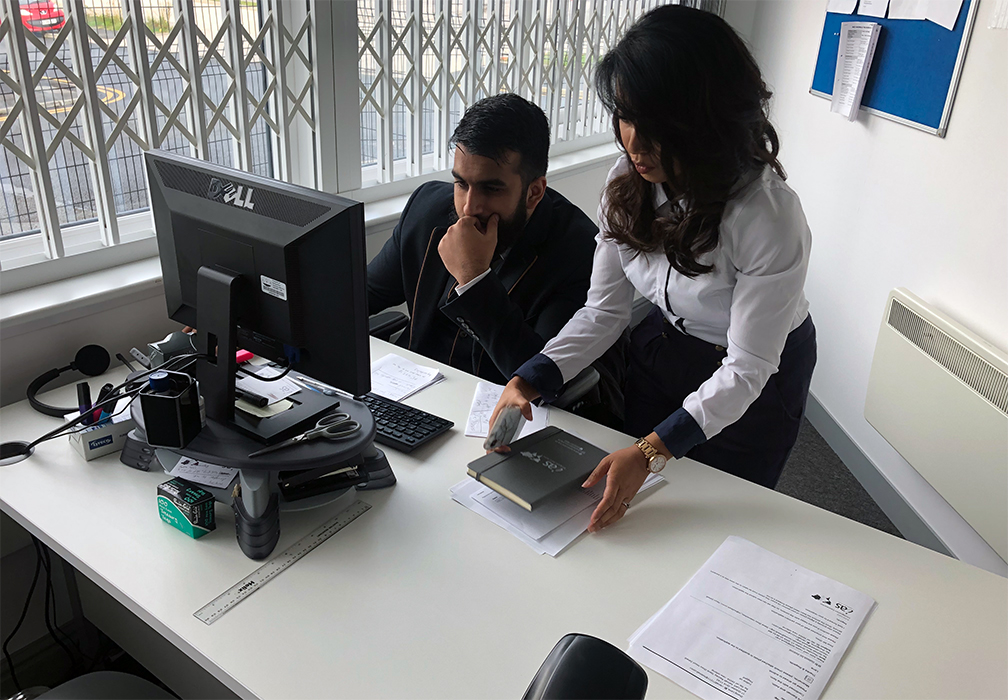 The Fast Track Package
Our Fast-Track Application Package is a premium service for those who need to submit their application in time with their deadlines. Your case will become a top priority for our lawyers and you will benefit from our highest-quality services.
Request the Fast Track Package
The Appeal Package
By choosing our Appeal Package, you can rely on our lawyers' legal knowledge and experience to ensure you have the highest chance of a successful appeal. We will also fully represent you in any hearings/tribunals.
Request the Appeal Package
Related pages for your continued reading.