Canada Study Visas
There are a number of different pathways for international students wishing to study and live in Canada.
For more information about studying in Canada, study permits, or anything else regarding your visit to Canada, get in touch with one of our trusted legal experts on +1 844 290 6312, or contact us online.
Overview of Canada's Study Visas
The main route for international students wishing to study in Canada is the Canada study permit. This is a document that allows students to study in designated learning institutions (DLIs) for 6 months or more.
There is also an accelerated pathway to obtaining a study permit called the Student Direct Stream (SDS), which is only open to those from the list of eligible countries.
Each of the Canadian study visas has its own eligibility criteria, application processes, cost and processing times. There are also other routes that may you to study in Canada, such as the Express Entry programs but understand that when applying for those, the Canadian government expects that you'd be contributing full-time to the Canadian workforce rather than take up study for the most part.
For advice or assistance with any of the Canadian study visa routes, please reach out to us today by calling +1 844 290 6312 or emailing info@total.law.
"I'm very happy with the standard of training received on the OISC Level 1 course, i passed my exam. Thank you!"
"My application was approved and a huge weight has been lifted from our shoulders this year "
"We used this service for the spouse visa extension application to assure that all the information was valid and correct."
Study Permit
The study permit also called a Student visa, is the main document that most international students will need in order to study in Canada. Note that a study permit is not a visa. Most people will also need either a Temporary Resident Visa or an Electronic Travel Authorization (eTA) to enter Canada to study.
In order to be eligible for a study permit, you must fulfil the following requirements. You must:
Qualify as a fully vaccinated traveller

If you're under 18, you don't have to be fully vaccinated. You do need to study at a designated learning institution (DLI) with an approved COVID-19 readiness plan.

Be enrolled at a DLI
Prove you have enough money to pay for:

your tuition fees
living expenses for yourself and any family members who come with you to Canada
return transportation for yourself and any family members who come with you to Canada

Obey the law, have no criminal record and get a police certificate (if required)
Be in good health and get a medical exam (if required)
Prove to an officer that you will leave Canada when your study permit expires
Study permits are usually valid for the whole duration of your course, plus an additional 90 days. They may also be extended if necessary.
You can apply online through the Immigration, Refugees & Citizenship Canada website or through paper for the study permit.
Costs and Processing Times
Study permits cost CAN$150 to obtain.
The time it takes for study permits to get approved often varies, However, it usually takes around three to five months for applications to be processed on average.
You can check how long your application may take to get approved using the Canadian government's online application processing time checker.
For more information about study permits, please visit our dedicated Study Permit page, or contact us on +1 844 290 6312, or online.
Student Direct Stream
The Student Direct Stream (SDS) is an accelerated pathway to obtaining a study permit for residents of specific countries.
Visa applicants using the SDS can get study permit applications processed in approximately 20 days, as long as you provide your biometrics as quickly as possible and meet all the eligibility requirements.
If you are a legal resident in any of the following countries are eligible to apply through the SDS:
| | |
| --- | --- |
| Antigua and Barbuda | Pakistan |
| Brazil | Peru |
| China | Philippines |
| Colombia | Senegal |
| Costa Rica | Saint Vincent and the Grenadines |
| India | Trinidad and Tobago |
| Morocco | Vietnam |
Eligibility Requirements
You must fulfil the following eligibility requirements in order to be able to apply as an international student through the SDS. You must:
Have an acceptance letter from a post-secondary designated learning institution
Live outside of Canada when you apply
Have proof you have paid your tuition for your first year of study
Have a Guaranteed Investment Certificate (GIC) of CAN$10,000
Have a Québec Acceptance Certificate (CAQ) from the Ministère de l'Immigration, de la Francisation et de l'Intégration (only if you're planning to study in Quebec)
Get a medical exam before you apply (if you need one)
Get a police certificate before you apply (if you need one)
Have your most recent secondary or post-secondary school transcript(s)
Have a language test result that shows either:

an International English Language Testing System (IELTS) academic or general training score of 6.0 or higher in each skill (reading, writing, speaking and listening), or
a Test d'évaluation de français (TEF)  score that is equal to a Canadian Language Benchmark (CLB) score of at least 7 in each skill (reading, writing, speaking and listening)
Applying for a study permit through the SDS costs CAN$150 and must be applied for online rather than at a local Canadian visa office.
If you have any questions about your Student Direct Stream application, don't hesitate to contact us on +1 844 290 6312, or through our form online.
Post-Graduation Work Permit Program
The Post-Graduation Work Permit Program (PGWPP) is a pathway for students who have graduated from designated learning institutions (DLI) and wish to gain work experience by staying and working in Canada.
Through the PGWPP, students can upgrade from student status to a work visa status. With this, you can work for any employer across Canada, full-time or part-time. You may also be self-employed. Before it expires, you may be able to obtain a closed or open work permit to stay for longer in Canada.
Gaining work experience through the PGWPP can be essential for becoming eligible for permanent residence through the Canadian Experience Class pathway within Express Entry.
If you're eligible, you can apply for a work permit up to 180 days after you graduate from your DLI. You must confirm that you attended and completed your program, and that you maintained full-time status as a student during each semester of your study program. You must also have held a valid study permit at any point during these 180 days.
Visit our Post-Graduation Work Permit Program page more information about the eligibility requirements and application process, or contact us on +1 844 290 6312, or through our form online.
How Can Total Law Help?
Before you apply for your initial study permit, it's important to have all the necessary information to hand to make sure your application is processed smoothly and without any issues.
Luckily, Total Law can help. We are a team of specialist immigration lawyers who can help with your study permit, work permit, residency, or any other type of application pertaining to immigrating to Canada. We are experts in immigration and are dedicated to providing each and every client with the assistance and support they need to get their application approved.
For more information about how we can assist you, don't hesitate to get in contact today on +1 844 290 6312, or contact us online.
Advice Package
Comprehensive immigration advice tailored to your circumstances and goals.
Application Package
Designed to make your visa application as smooth and stress-free as possible.

Fast Track Package
Premium application service that ensures your visa application is submitted to meet your deadline.
Appeal Package
Ensure you have the greatest chance of a successful appeal. We will represent you in any case.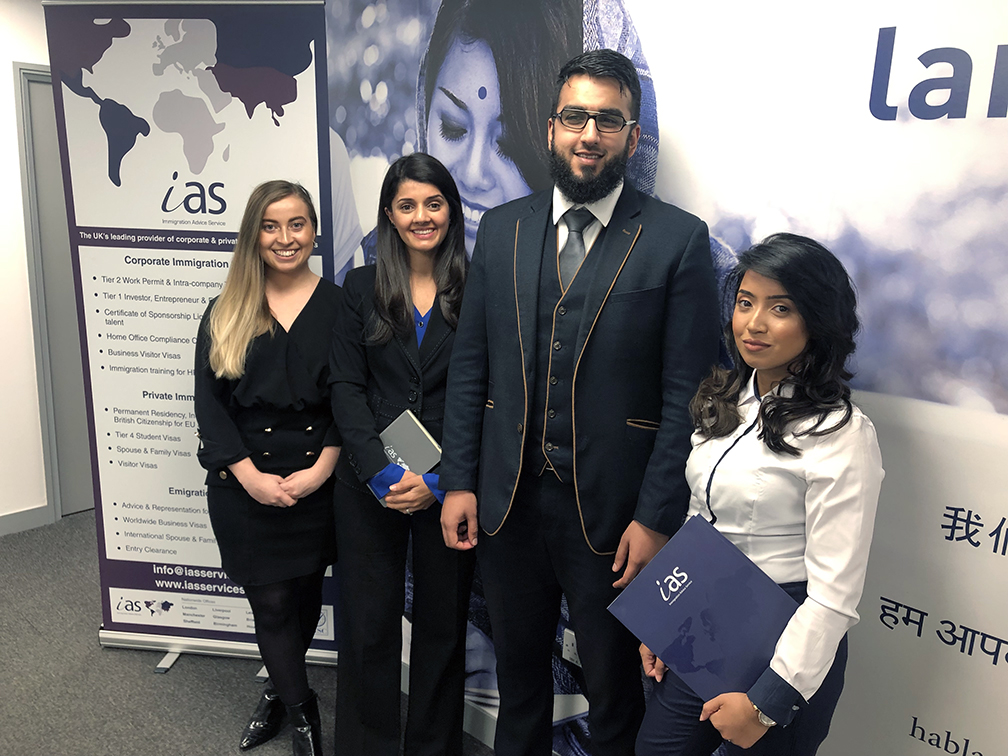 The Advice Package
During this untimed Advice Session with our professional immigration lawyers in London, you will receive our comprehensive advice, completely tailored to your needs and your situation.
Request the Advice Package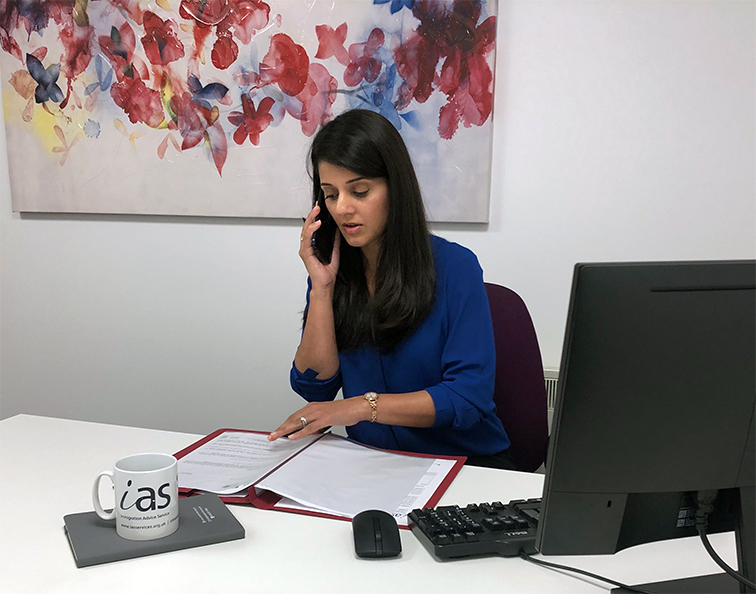 The Application Package
With our Application Package, your dedicated immigration lawyer will advise you on your application process and eligibility. Your caseworker will then complete and submit your forms to the Home Office on your behalf.
Request the Application Package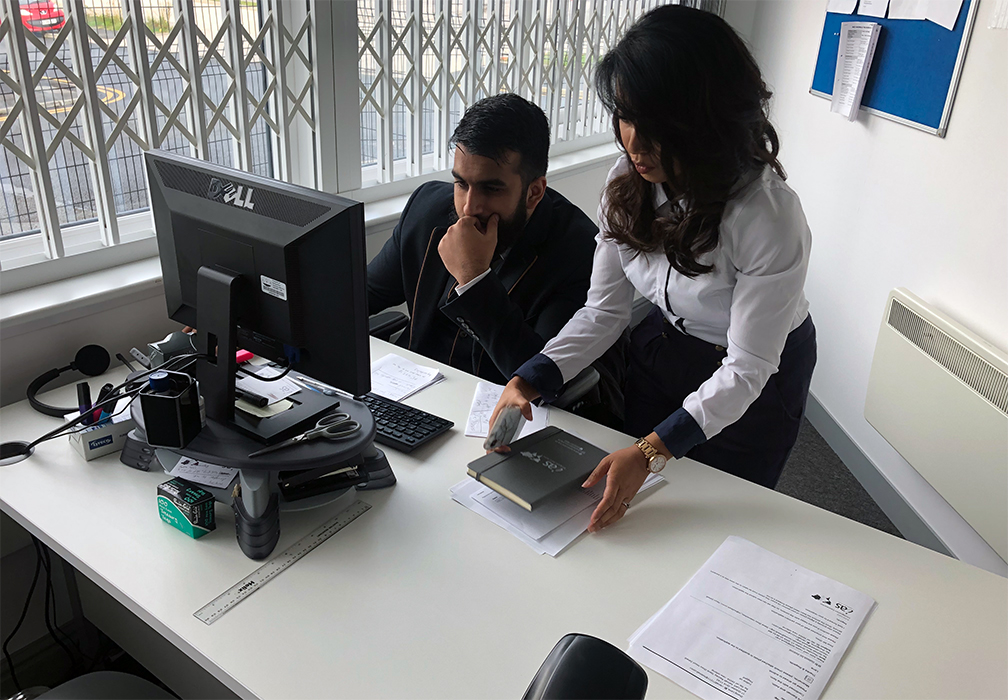 The Fast Track Package
Our Fast-Track Application Package is a premium service for those who need to submit their application in time with their deadlines. Your case will become a top priority for our lawyers and you will benefit from our highest-quality services.
Request the Fast Track Package
The Appeal Package
By choosing our Appeal Package, you can rely on our lawyers' legal knowledge and experience to ensure you have the highest chance of a successful appeal. We will also fully represent you in any hearings/tribunals.
Request the Appeal Package
Related pages for your continued reading.
Frequently Asked Questions
You may be able to bring your spouse, common-law partner and dependent children with you to Canada, as long as they each have their own valid visitor visas or work or study permit. You must submit their application online when you apply for your study permit.
In order to qualify for a Canadian study permit, you must prove that you are able to support yourself financially throughout the year (this also applies to supporting any accompanying family members if they travel to Canada with you) in your academic institution and Canada.
The exact figures vary, but as an example, the expected amount of funds you will be able to provide for yourself over the course of one year (not including tuition costs) is CAN$10,000.
For those wishing to live and work in Canada after their studies, the Post-Graduation Work Permit Program (PGWPP) helps students to obtain work permits and gain work experience in Canada after they graduate from a designated learning college.
After gaining work experience in Canada, international students may then be eligible to attain permanent residency through the Canadian Experience Class route in Express Entry.
In addition to the Canadian Experience Class pathway in Express Entry, other possible routes towards permanent residency available for students include:
Note that these programs also have their own set of entry and eligibility requirements.