Critical Skills List Ireland
A critical Skills Permit is a special visa offered to highly qualified and skilled individuals from abroad to work and reside in Ireland. However, in order to apply for this specific visa, you must know which skills qualify under the Critical Skills Occupations List.
Applying for the Critical Skills Permit can be intimidating without proper guidance. Total Law has a team of qualified experts who can help with the process.
For more detailed information about the Critical Skills Occupation List and the Critical Skills Permit, please contact us via the online chat option. Alternatively, you can also call us at +353 061 518 025.
Overview of Critical Skills List
The Critical Skills Occupations List is an official list of professions through which the government of Ireland has indicated which professions in the country require skilled employees and which professionals might qualify for the Critical Skills Employment Permit.
There are a total of 20 main categories with over 50 professions included on the list. However, individuals who do not have their role listed might be eligible for the Critical Skills Employment Permit.
Reach out to Total Law for advice on the latest Critical Skills Occupation list and to see if you job role allows you to relocate to Ireland for work.
"I'm very happy with the standard of training received on the OISC Level 1 course, i passed my exam. Thank you!"
"My application was approved and a huge weight has been lifted from our shoulders this year "
"We used this service for the spouse visa extension application to assure that all the information was valid and correct."
Who is eligible for a Critical Skills Employment Permit?
In order to get the Critical Skills Employment Permit, applicants must possess a valid job proposal by an Irish employer that pays at least 30,000 Euros per year.
Those without a role on the Critical Skills Occupation List must possess a valid job proposal by an Irish employer that pays at least 64,000 Euros annual salary to get the Critical Skills Employment Permit.
Additionally, the job offer must be made for a minimum of 2 years, and this duration must be clearly stated in the employment contract.
If more than 50% of a company's workforce is made up of non-EEA citizens, you cannot obtain an employment permit to work there. However, for start-up companies financed by IDA Ireland or Enterprise Ireland, this requirement may be removed.
Applicants must also be able to demostratate they have the necessary training, abilities, and work history for the position.
The Irish Critical Skills Occupation List
There are many skills that are in high demand in Ireland due to labour shortages.. Some of the most high-demand professions in this list include:
Various health professionals, including nursing and midwifery professionals, health associate professionals, occupational therapists, public health managers, medical practitioners, experts in medical devices, registered nurses, and language therapists.
Business-related professions include business sales executives, business analysts, product strategy development specialists, qualified accountants, certified public accountants, and chartered accountants.
IT-related experts such as software development professionals, systems designers, and communications technology.
Social services managers.
Chemical Scientists.
Qualified engineers, including those who are skilled in chemical process engineering, process automation engineering, regulation engineering, test engineering, and civil engineers.
Labour Market Needs Test Requirement
Under general circumstances, it is compulsory for Irish employers to advertise the open job position in local newspapers, job boards, etc., for at least a month so that qualified European individuals can get priority before non-EEA individuals. This entire process is called Labour Market Needs Test.
However, in the case of employing a foreign worker to fulfill a critical skill shortage in the country, the employer is permitted to skip the Labour Market Needs Test.
How To Apply?
The application process is very easy if you have all the documents at hand. Using the Employment Permits Online System (EPOS), you can submit your application completely online by sending soft copies of all the necessary supporting documents along with the online filled application form. Make sure that you have everything ready beforehand; you can also refer to the Critical Skills Employment Permit checklist available for free on the EPOS official website.
The employment permit comes with a fee of 1000 Euros that you or your company are required to pay. You will receive 90% of your application cost returned if your application is rejected.
How Can Total Law Help?
Without the right assistance, understanding the Critical Skills Occupation List and applying for the Critical Skills Permit can be time-consuming. The team of trained attorneys at Total Law can assist in making the entire visa application procedure simple and hassle-free to help with a move to Ireland.
Use the online chat feature to get in touch with us if you'd need additional information about the Critical Skills Occupations List and the Critical Skills Permit. Alternatively, you can also give us a call at +353 061 518 025 to get detailed guidance.
Advice Package
Comprehensive immigration advice tailored to your circumstances and goals.
Application Package
Designed to make your visa application as smooth and stress-free as possible.

Fast Track Package
Premium application service that ensures your visa application is submitted to meet your deadline.
Appeal Package
Ensure you have the greatest chance of a successful appeal. We will represent you in any case.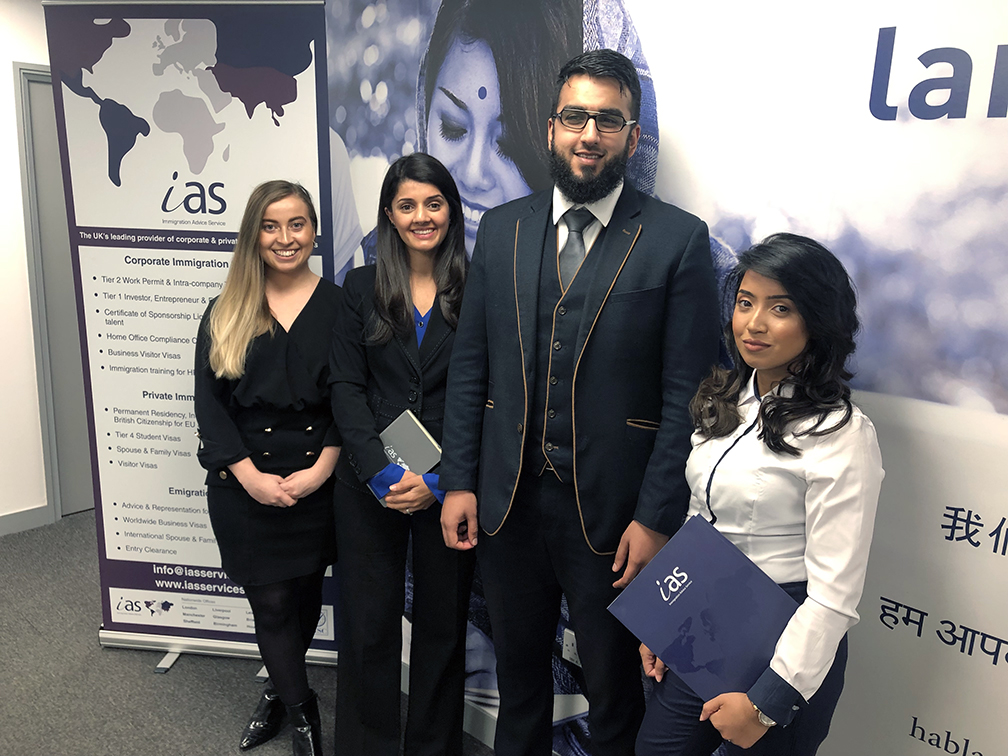 The Advice Package
During this untimed Advice Session with our professional immigration lawyers in London, you will receive our comprehensive advice, completely tailored to your needs and your situation.
Request the Advice Package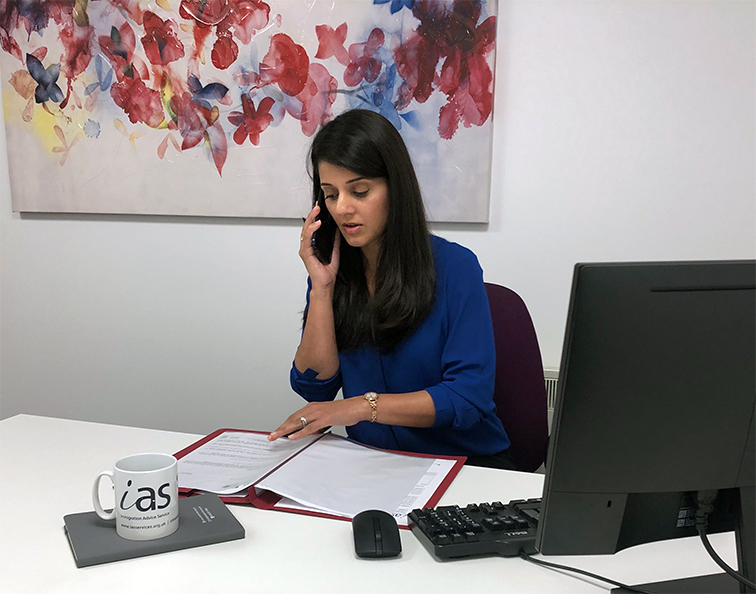 The Application Package
With our Application Package, your dedicated immigration lawyer will advise you on your application process and eligibility. Your caseworker will then complete and submit your forms to the Home Office on your behalf.
Request the Application Package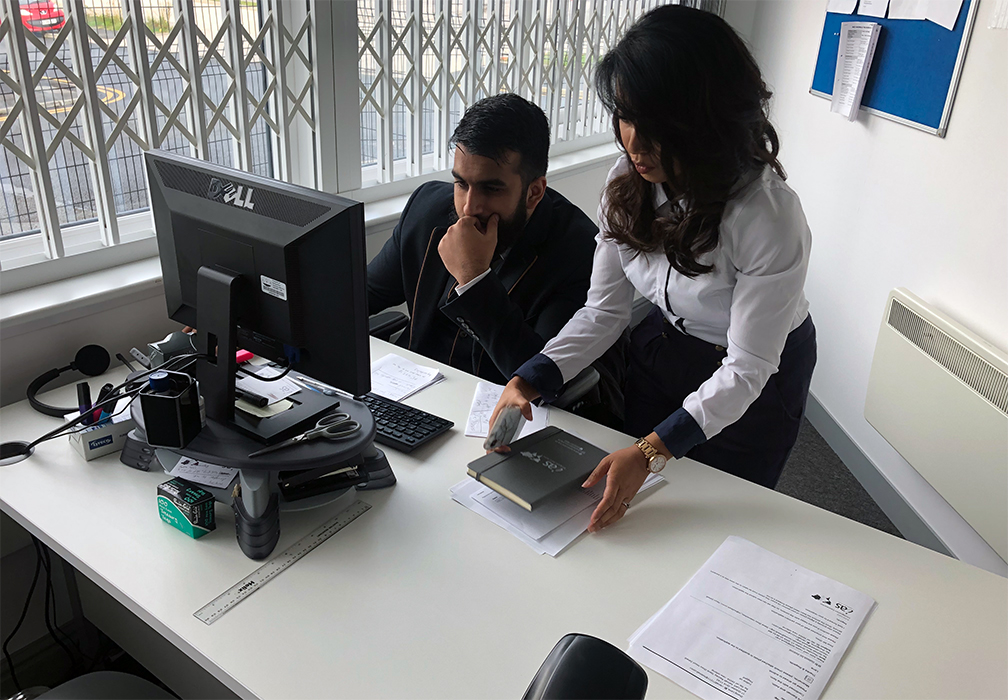 The Fast Track Package
Our Fast-Track Application Package is a premium service for those who need to submit their application in time with their deadlines. Your case will become a top priority for our lawyers and you will benefit from our highest-quality services.
Request the Fast Track Package
The Appeal Package
By choosing our Appeal Package, you can rely on our lawyers' legal knowledge and experience to ensure you have the highest chance of a successful appeal. We will also fully represent you in any hearings/tribunals.
Request the Appeal Package
Related pages for your continued reading.
Frequently Asked Questions
You can easily access the complete list on the official website of the Department of Enterprise, Trade, and Employment.
The Critical Skills Employment Permit is a visa that is specifically designed for individuals who have the right experience and qualifications to fulfill the labour shortage in Ireland. Although other individuals can apply for this permit, their eligibility is evaluated differently.
You are expected to remain with the employer for at least 12 months, unless there are unforeseen, exceptional circumstances that means you need to change your job. If this is the case you will need to make a new application for a Critical Skills Employment Permit.