Life in the UK Test: A Guide to the Test and What to do Next
Do you know your landmarks and your geography? Do you know any facts about the monarchy or the traditional foods of Britain? During the Life in the UK test, your knowledge of British values, culture history and traditions will be put to the test over 24 questions. A pass will form part of your supporting evidence when applying for settlement that you understand different aspects of British society.
For anyone hoping to settle in the UK, the Life in the UK test is a really important part of your application for indefinite leave to remain, or British citizenship. But what is it, who needs to do it and most importantly, how do you do it?
Reach out to our team through our website or call us on 0333 305 9375 for immediate help and assistance with your situation. We're here to help you in person, via the phone, or online.
What will I have to do?
Like most exams, you will need to answer the 24 set questions in around 45 minutes. To pass, you will need to score 75%, or 18 out of 24. Though you can book the test three days in advance, make sure you give yourself enough time to study and prepare to give yourself the best chance of passing. Trying to take in a lot of information in a short space of time will add unnecessary pressure to your application.
"I'm very happy with the standard of training received on the OISC Level 1 course, i passed my exam. Thank you!"
"My application was approved and a huge weight has been lifted from our shoulders this year "
"We used this service for the spouse visa extension application to assure that all the information was valid and correct."
How do I book a Life in the UK test?
The only way to book a test is through the official government website. You will be able to choose a test centre; there are a number throughout the UK. During Covid-19, test centres are remaining open with social distancing measures in place so you can take your test safely. Through the website, you can also choose a date and time that suits you. Taking the test does cost £50.
You will need to prove your identity to book your test online by using supporting documents. Remember to enter any personal details exactly as they are on your documents, as officials at the test centres will use these details to confirm who you are when you arrive to take your test.
Documents/details you will need to prove your identity:
Your Biometric Residence Permit (BRP). If you do not have a valid BRP, you can use your passport. Other acceptable forms of photo ID
Details of your address and postcode
A debit or credit card
Your email address
When can I take it?
You can take the test anytime. As you need to have the evidence of a test pass before you can make an application for indefinite leave to remain or British citizenship, ensure you have given yourself enough time to do so before you need to make your application. The test certificate doesn't expire, so once you have passed you wont need to take a Life in the UK test again.
How can I study for the test?
Practicing for the test can really help you prepare and give a much higher chance of getting the required score to pass! There's an official study guide available from the Home Office, which includes activities and it's available in different formats depending on what works best for you.
There are also other guides you can buy, including a practice questions book. There are some free resources available online too and lots of tips on doing your best on the test. You can take a free practice test here. However, when you are using resources, it's very important to ensure they are fully up to date. For this reason, it could be best to pay for the official study guides, to be sure you're receiving the best and most current information.
Is there anyone who isn't required to take the test?
Other than people who have already passed the test, there are a few other exceptions. For example:
Anyone under 18
Anyone over 65
People with a long-term physical or mental health condition (this must be evidence by a note from a doctor)
If you identify as having a disability, you can make special requests when you book your test to ensure the centre is accessible to you.
Now you've booked your Life in the UK test and the day has arrived – let's go through what you'll need to take with you to the test on the day
The test centre staff will need to be able to confirm who you are when you arrive. Therefore you'll need:
The same piece of ID that you used to book your test online – your Bioresidence permit for example, or your passport
You could also use your drivers license
Documents to show proof of address and post code: gas or water bill, bank statement, letter from the Home Office etc
They will also take your photo at the centre – according to the government website they will not let you take the test without doing so. If you wish, you can also ask to take a practice test at the test centre.
What happens after the Life in the UK test?
Thankfully there isn't long to wait to see whether you passed – you should receive your results pretty quickly after the test is over. You can wait in the waiting room and test centre staff will call you once they have your results.
If you pass, you will receive a unique reference number (URN). With this number, you can now complete an indefinite leave to remain or British citizenship application to the Home Office. When you book a test, you will create an online account and your URN should be accessible here too, along with your result.
If I fail the test, can I take it again?
Don't worry- you can take the test as many times as you need to. However, you will need to wait seven days before trying to book again after you have failed. You will need to pay each time you sit the test however – so studying and practicing will hopefully save you some money!
Beyond the Life in the UK – applying for indefinite leave to remain or British citizenship
Passing the Life in the UK test is a huge step forward on the journey to getting settlement or citizenship. You'll need to use your URN in your applications. There's many other steps to consider before applying for indefinite leave to remain for example:
Have you been resident in the UK for at least five years?
Have you passed an English language test?
Do you have a valid visa?
Ensure you have not been out of the country for more than 180 days in 12 months
How Can Total Law Help?
Visit our website or call us on 0333 305 9375 for immediate help and assistance with your situation. We're here to help you in person, via the phone, or online.
Advice Package
Comprehensive immigration advice tailored to your circumstances and goals.
Application Package
Designed to make your visa application as smooth and stress-free as possible.

Fast Track Package
Premium application service that ensures your visa application is submitted to meet your deadline.
Appeal Package
Ensure you have the greatest chance of a successful appeal. We will represent you in any case.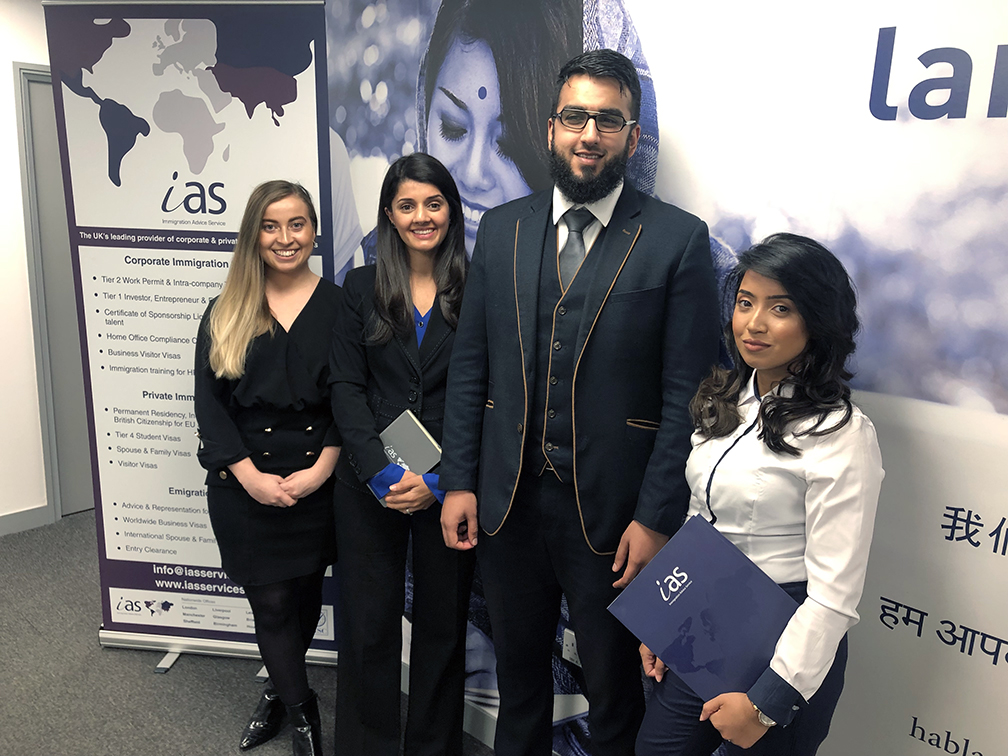 The Advice Package
During this untimed Advice Session with our professional immigration lawyers in London, you will receive our comprehensive advice, completely tailored to your needs and your situation.
Request the Advice Package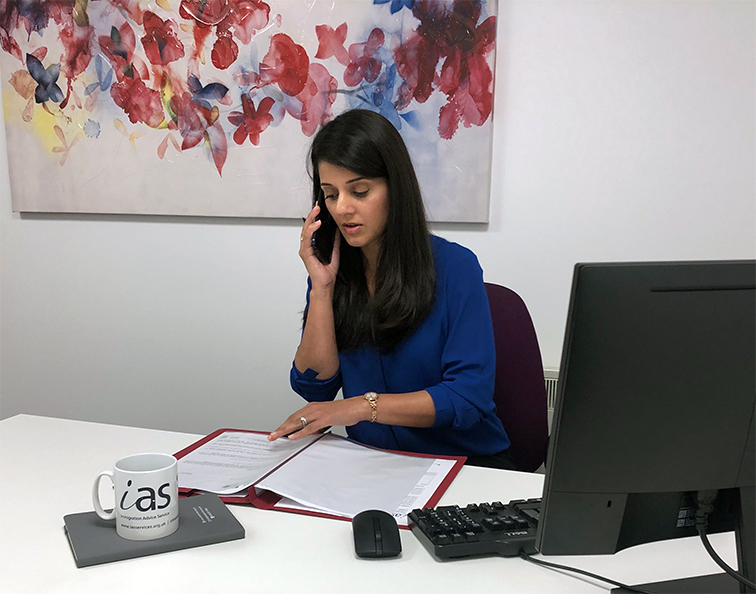 The Application Package
With our Application Package, your dedicated immigration lawyer will advise you on your application process and eligibility. Your caseworker will then complete and submit your forms to the Home Office on your behalf.
Request the Application Package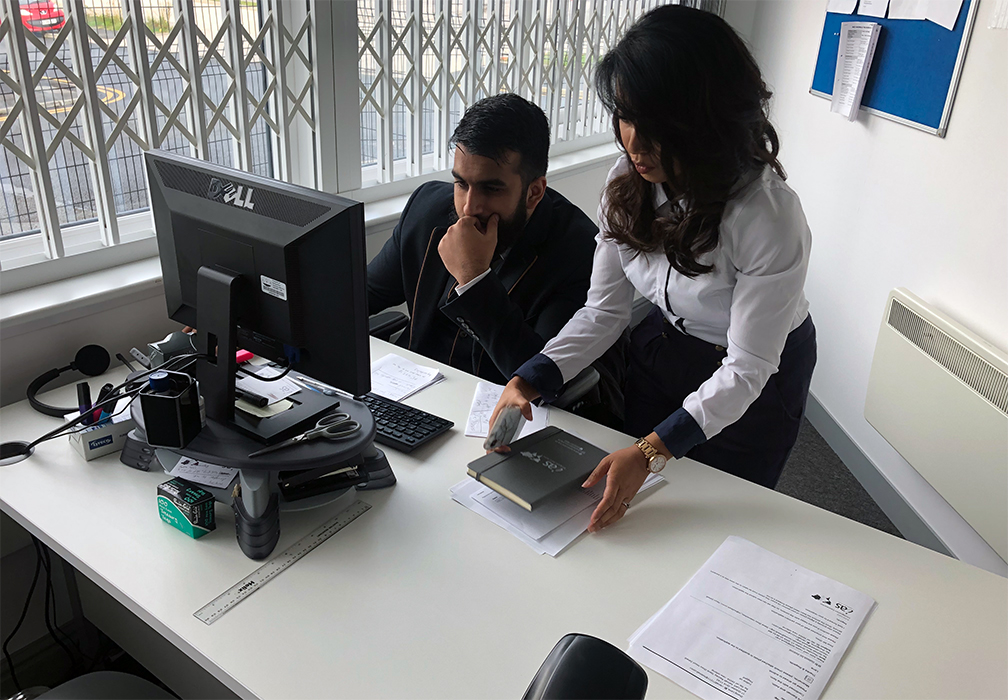 The Fast Track Package
Our Fast-Track Application Package is a premium service for those who need to submit their application in time with their deadlines. Your case will become a top priority for our lawyers and you will benefit from our highest-quality services.
Request the Fast Track Package
The Appeal Package
By choosing our Appeal Package, you can rely on our lawyers' legal knowledge and experience to ensure you have the highest chance of a successful appeal. We will also fully represent you in any hearings/tribunals.
Request the Appeal Package
Related pages for your continued reading.