Ireland Visa for Indians
Individuals hoping to navigate Ireland immigration from India are advised to understand the full processes to get their ideal immigration status in Ireland.
Speak to one of our expert immigration advisers today. Call (+353) 061 518 025 or use the online contact form to get in touch.
Overview of Visa Options
As an Indian citizen, in order to travel to Ireland you will need to apply for a visa. In Ireland, an 'Irish Visa' is an official document which entitles a foreign national to travel to Ireland, though it doesn't guarantee entry into Ireland.
Foreign nationals visit Ireland and move to Ireland for many different reasons; to accept a job offer, study, visit family, invest, and more. Citizens from non-EU/ EEA countries who want to immigrate to Ireland will need to obtain a visa in order to enter Ireland.
Applicants wishing to add their family members or children as dependents to their travel plans must apply for the child's travel visa too as their legal guardian as a separate application.
Under the British-Irish visa scheme, some Irish short-stay visas will allow travel to the UK, and some UK visitor visas will allow onward travel to Ireland. Under the scheme, an Indian visitor in Dublin will be able to make a short trip to London or Belfast without needing a separate visa. Alternatively, an Indian foreign national in London could travel to Dublin or Cork.
Aside the above, Indian nationals can travel to the UK and Ireland using Irish short stay visas for the following reasons:
"I'm very happy with the standard of training received on the OISC Level 1 course, i passed my exam. Thank you!"
"My application was approved and a huge weight has been lifted from our shoulders this year "
"We used this service for the spouse visa extension application to assure that all the information was valid and correct."
List of Irish Visas for Indian citizens
Short Stay C Visa
A Short Stay 'C' visit visa alows you to go to Ireland for up to 90 days. Several visas belong to this category. You might be eligible for one of these main routes of short-stay visa:
Atypical Working Scheme Visa
Long Stay D Visa
A Long Stay D Visa is ideal for those who wish to reside in Ireland for longer than 90 days. These Ireland visas are designed for those who want to come to Ireland to work, study, or join a family member.
Depending on your circumstances, you might be eligible for one of the visas in these categories:
Requirements for Candidates
Some paths to immigration do not have income requirements, while some are more stringent.
Typically income requirements are less strict for short-term visas, such as for tourists, and more strict for citizens who plan to live in Ireland and pursue Irish citizenship.
Individuals who meet the requirements can apply for an Irish residence permit after a certain amount of time spent in the country.
Candidates must present themselves in good character in order for a successful visa decision. This means individuals must meet:
The Good character requirement
Have no criminal history (or if so, must be well documented and presented with your application)
Ideally meet the IELTS language requirement
Meet the financial requirements
Not have any criminal connections in Ireland
Not intend to give fraudulent information on their visa application
How to Apply
For most paths of immigration, you will be able to apply easily online from your home country. The application process is straightforward as long as you meet the eligibility criteria.
The application form will ask you for personal details to prove your identity and intention, and then immigration services will review your documents and determine if you are eligible for the visa, residency, or naturalisation process you chose to pursue.
Biometric information
Depending upon your application process, some people might require biometric data. Contact your application bureau. This can be confirmed by a person who can give you biometric data.
The applicant must get a visa before attempting to enter Ireland. See how to get your visa from here. Applicants should apply separately to get the visa. For instance, a child must apply for tourism visa through their parent or guardian. It is advisable to not book a flight until you have an approved visa.
Documents Required
There are certain documents Indian nationals need to apply for any visa to provide proof, but for a short stay in Ireland as a foreign national the documents required are as follows:
A valid current passport with at least 6 months validity left on it
A national identity card (if applicable)
Documentation of any previous passports or visa applications you had made before
A letter detailing your intention in Ireland
A strong tie to your home country showing that you intend to return (for short stay visas) such as family, property, etc
A printed reservation confirmation of your pre planned accommodation in Ireland
Proof of your medical and travel insurance
Proof of a paid invoice of the application fees
Proof of sufficient finances to support yourself and any dependents you have brought with you, such as a personal bank statement
Visa Fees
Payment methods and currency choice may vary from office to office. Please contact the application bureau for details on payment options and payment methods. Some applications will not require visa payments.
Current costs for a Short Stay C Visa are:
Current cost for a Long Stay D Visa are:
Single entry visa fee: €60
Multiple entry visa fee: €100
Depending upon the application, a fee may have to be added such as consular costs or re-application fees if there is a mistake in your original application. Fees could appear as:
A visa fee
A residence permit fee
A fee for biometric information
Fees to certified translated copies made of original required documents
The fee includes costs associated with processing a visa application. This won't be reimbursed unless you have withdrawn or declined the application.
Processing Times
We accept applications for visa obtaining as soon as possible. Processing time varies according to the application office or application type. These variations can occur throughout the year. Especially during the holidays.
In general, the application process will start within 7 weeks after the receipt of your documents.
Dependents
Indian nationals wishing to add dependents to their travel plans to Ireland are eligible to do so as long as the dependents file a separate visa application.
Dependents are someone such as:
A child below 18
An elderly parent
A Spouse
An unmarried partner
An adopted child
Applicants must be able to support their dependents and prove that they can provide for them financially by submitting their bank statement with their visa application.
They must also keep in mind their travel insurance, medical insurance, accommodation requirements to house them during their residency in Ireland.
How Total Law Can Help
Immigrating from India to Ireland can be a difficult immigration procedure to navigate, especially without the consular help of an immigration lawyer.
Our team of professional lawyers are well versed on the legal implications of relocating families from one country to another, even just for a short stay time period.
We highly advise individuals to enlist the help of one of our team to guide you through the process.
Speak to one of our expert immigration advisers today. Call (+353) 061 518 025 or use the online contact form to get in touch.
Advice Package
Comprehensive immigration advice tailored to your circumstances and goals.
Application Package
Designed to make your visa application as smooth and stress-free as possible.

Fast Track Package
Premium application service that ensures your visa application is submitted to meet your deadline.
Appeal Package
Ensure you have the greatest chance of a successful appeal. We will represent you in any case.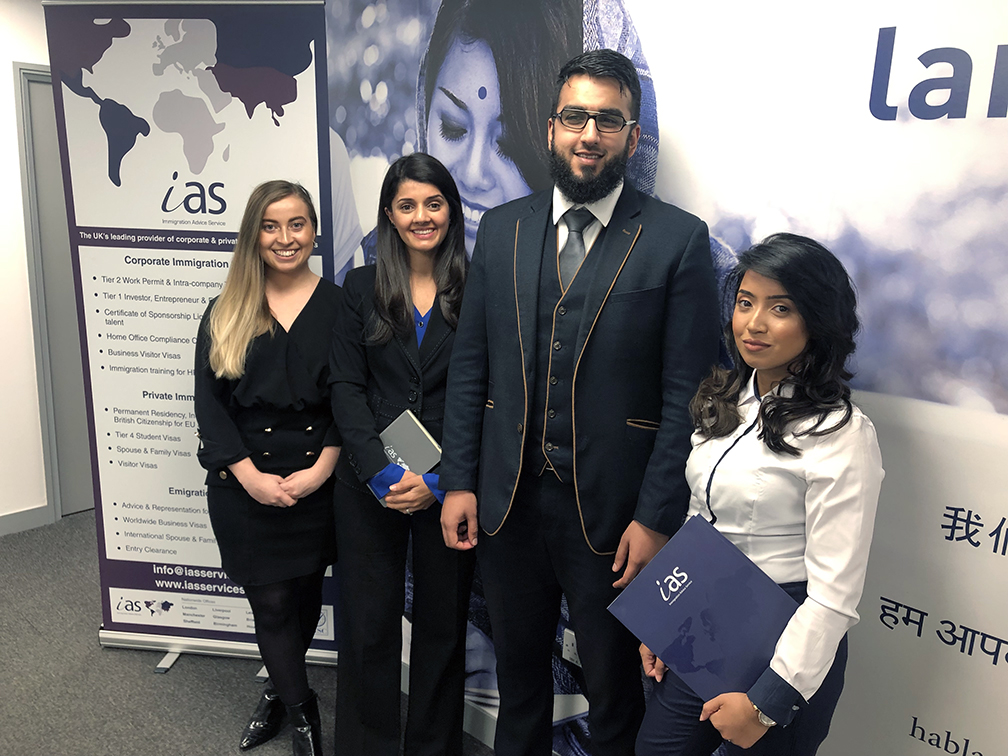 The Advice Package
During this untimed Advice Session with our professional immigration lawyers in London, you will receive our comprehensive advice, completely tailored to your needs and your situation.
Request the Advice Package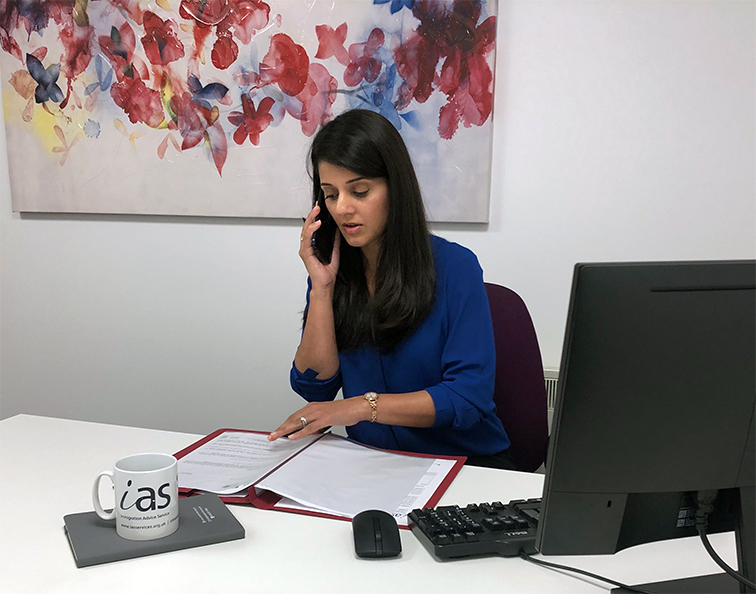 The Application Package
With our Application Package, your dedicated immigration lawyer will advise you on your application process and eligibility. Your caseworker will then complete and submit your forms to the Home Office on your behalf.
Request the Application Package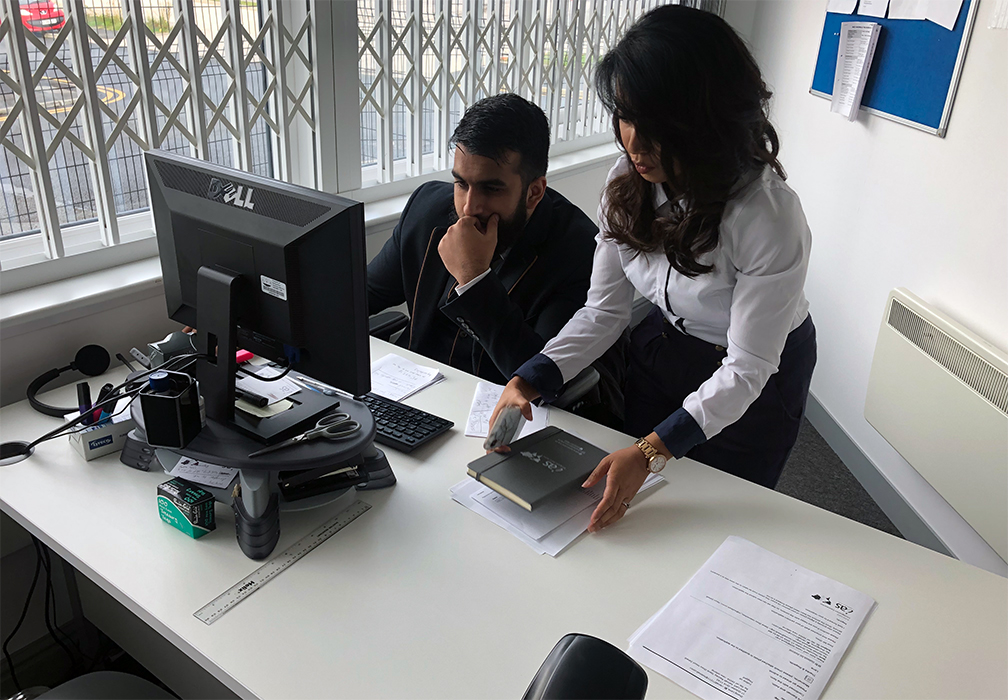 The Fast Track Package
Our Fast-Track Application Package is a premium service for those who need to submit their application in time with their deadlines. Your case will become a top priority for our lawyers and you will benefit from our highest-quality services.
Request the Fast Track Package
The Appeal Package
By choosing our Appeal Package, you can rely on our lawyers' legal knowledge and experience to ensure you have the highest chance of a successful appeal. We will also fully represent you in any hearings/tribunals.
Request the Appeal Package
Related pages for your continued reading.
Frequently Asked Questions
You can get a visa if you qualify, make an application and the Irish immigration authorities deem you to qualify and meet all requirements.
To maximise your chances, ensure you submit valid documentation including a passport with a validity of up to 6 months. In some cases, you will need a letter explaining your desire to travel to Dublin and a proof of where you will stay during your trip.
When travelling abroad, the application process is not very easy. However, you can maximise your chances by discussing with an immigration lawyer first. You can take our advice session, where we will check to see if you are qualified and provide personalised advice that will help you.
If you choose to move forward with us, we will then help you gather the required documents, complete a high-quality application for you, and liaise with the Irish immigration authorities on your behalf where necessary. Call us today on +353 061 518 025 to discuss. You can also use our live chat or contact forms.