How do I expedite my F3 visa?
The F3 visa is reserved for the married child of a US citizen, and the spouse and children of that married child, placing it in the family-based Green Card of the 'Preference Relative' category in US family visas.
If you have any questions regarding the F3 visa, US citizenship, or immigrant visa processing, you can contact our expert immigration lawyers to discuss any concerns you may have, or for some help navigating the process.
You can call us on 0333 305 9375, or contact us online seven days a week via our live chat.
What is an F3 visa?
The F3 visa is for married children of US citizens and the spouse and minor children (immediate relatives, that are unmarried and under 21 years old) qualify to get the F-3 visa too.
The whole family of the U.S. citizen's child is permitted to join them in the United States and those granted an F3 visa are able to freely live, work and study in the U.S as a lawful permanent resident.
Plus, those granted the F3 can legally work without an Employment Authorization Document (EAD). They just need a Social Security Number, can study, and freely travel abroad and enter the US anytime.
Each year, the U.S. Citizenship & Immigration Services, USCIS office, permits a certain number of these permits of 23,400 visas a year.
"I'm very happy with the standard of training received on the OISC Level 1 course, i passed my exam. Thank you!"
"My application was approved and a huge weight has been lifted from our shoulders this year "
"We used this service for the spouse visa extension application to assure that all the information was valid and correct."
What Are the Requirements For the F-3 Visa?
In order to be eligible for the F-3 visa, you must fulfill the following requirements:
You must have a parent who is a US citizen and prove it through certified birth certificates or adoption documents.
You must be over 21 years old.
You must be married and prove it through a valid marriage certificate.
As for the US citizen who wishes to bring their adult child to the US, as the sponsor, you must:
You must be a US citizen.
You must have an adult child in a foreign country and prove it through birth certificates or adoption documents.
You must be living in the US and have a valid US address.
What is the F3 visa application process?
Completing the F3 visa application process can be time-consuming, but worth it!
The US citizen has to petition the US authorities to request permission for their adult child, spouse, and minor children to come to the US.
Should the petition be approved, then the child and their family in the foreign country can make an application.
After the citizen petitions have been accepted, the next stage is the F3 visa application.
You must check if the quota has been reached for the year before you do the application, if the quotas have been reached, you will have to wait until the next year.
You will be informed by the NVC, National Visa Center when your application is ready and a spot is available for you.
Next is to complete the Immigrant Visa Electronic Application, Form DS-260  by all family members in the family member's visa category.
This form asks for detailed information about the applicant's background and reasons behind immigrating to the U.S.
The next step is to complete a medical examination by a certified medical examiner and take any vaccinations.
Next up, attend a visa interview at the Embassy or consulate, receive a National visa center package and if all goes well, you may travel to the US.
How do I expedite my F3 visa?
Due to the quotas for the Family Green Cards, the processing times are often really long. For the F3 immigrant visa, processing time can range from 1 year to 10 years.
This is because there are so many people applying that they cannot all be processed at the same time.
It is possible to submit an expedited request to USCIS for an immigration benefit.
An NVC expedite request is just that, an expedite request – it is never guaranteed. USCIS will:
Consider all expedite requests on a case-by-case basis.
May ask for additional documentation to support a request.
Has the sole discretion to decide whether to accommodate an expedited request.
If an expedite request is accepted, it means that USCIS would pick the person who requested the expedition ahead of others who filed earlier, so the urgency and merit of each expedite request is looked at very carefully.
The national visa center will only consider an expedited request if it meets one or more of the following criteria or situations:
Severe financial loss.
Emergencies and urgent humanitarian reasons.
U.S. government interests.
Clear USCIS error.
Please note not every circumstance will result in expedited processing. To make an expedited request contact USCIS Contact Center at 800-375-5283
(TTY 800-767-1833) The USCIS Contact Center will not be able to refer the expedited request to the appropriate office without a receipt number.
If you call to request expedited processing, the USCIS Contact Center creates and forwards a service request to the office with jurisdiction over your application. After receiving the service request, the office may request additional documentation to support expedited processing.
A decision on an expedited request is not an approval or a denial F3 via request. Rather, the expedite informs the requestor if USCIS will take the benefit request out of date order and issue a decision (approval or denial) faster than the normal processing time.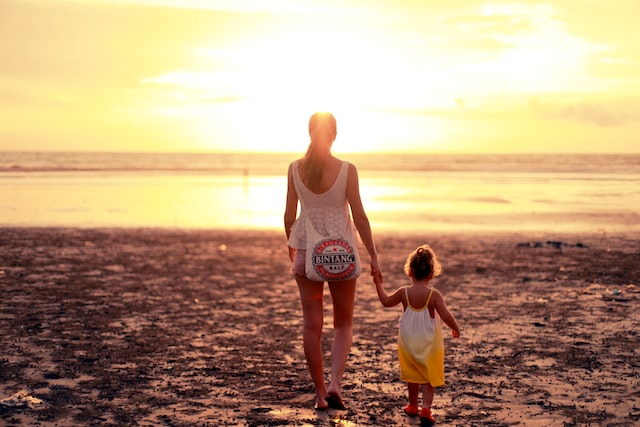 How Can Total Law Help?
There is nothing more important than being with your family and an F3 visa can support you with reuniting your family in the US.
For comprehensive support with an F3 visa application, the best way is to work with our team of qualified US immigration lawyers.
We are available to support you seven days a week, by phone or by online chat on our website.
Advice Package
Comprehensive immigration advice tailored to your circumstances and goals.
Application Package
Designed to make your visa application as smooth and stress-free as possible.

Fast Track Package
Premium application service that ensures your visa application is submitted to meet your deadline.
Appeal Package
Ensure you have the greatest chance of a successful appeal. We will represent you in any case.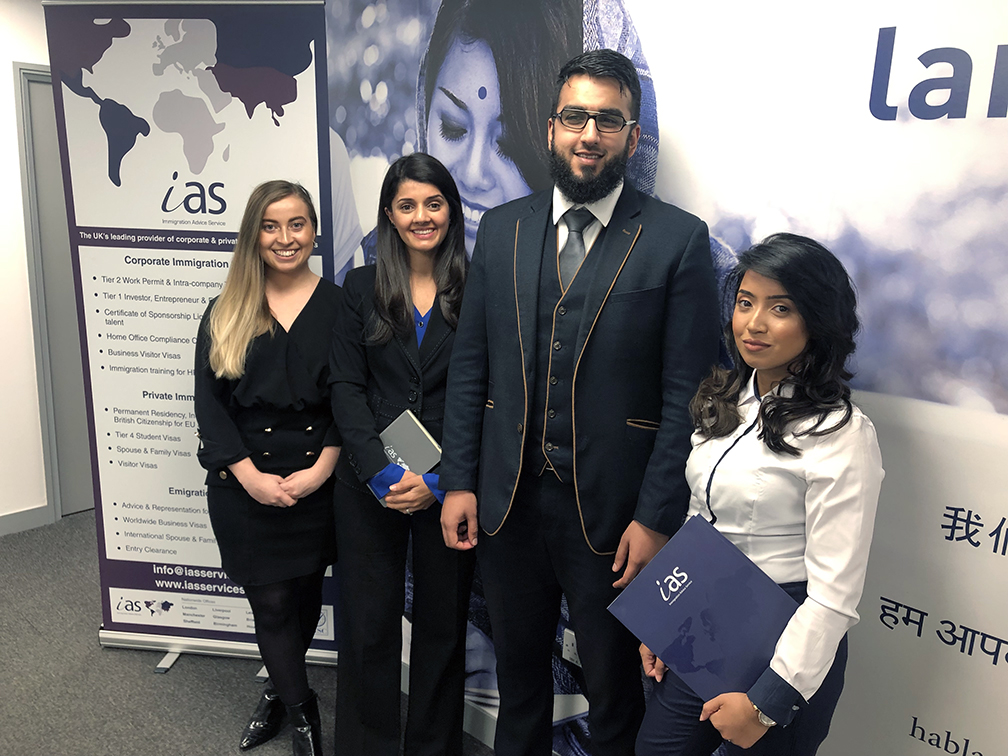 The Advice Package
During this untimed Advice Session with our professional immigration lawyers in London, you will receive our comprehensive advice, completely tailored to your needs and your situation.
Request the Advice Package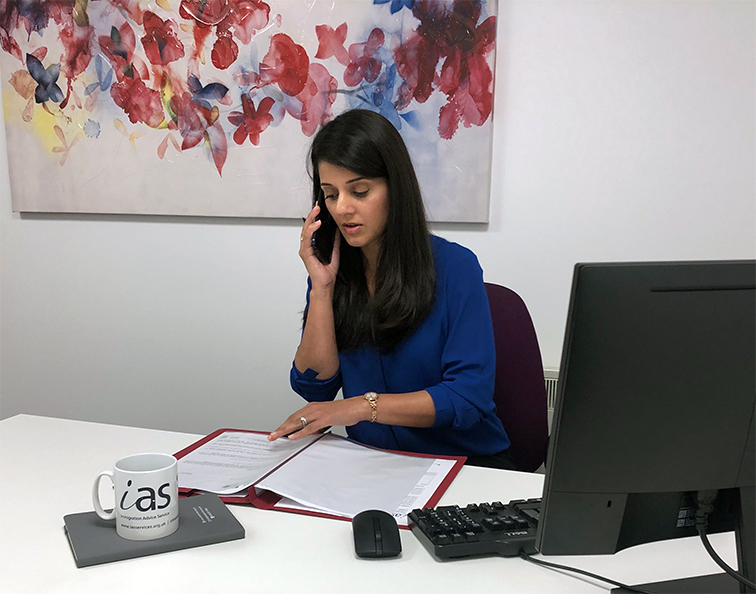 The Application Package
With our Application Package, your dedicated immigration lawyer will advise you on your application process and eligibility. Your caseworker will then complete and submit your forms to the Home Office on your behalf.
Request the Application Package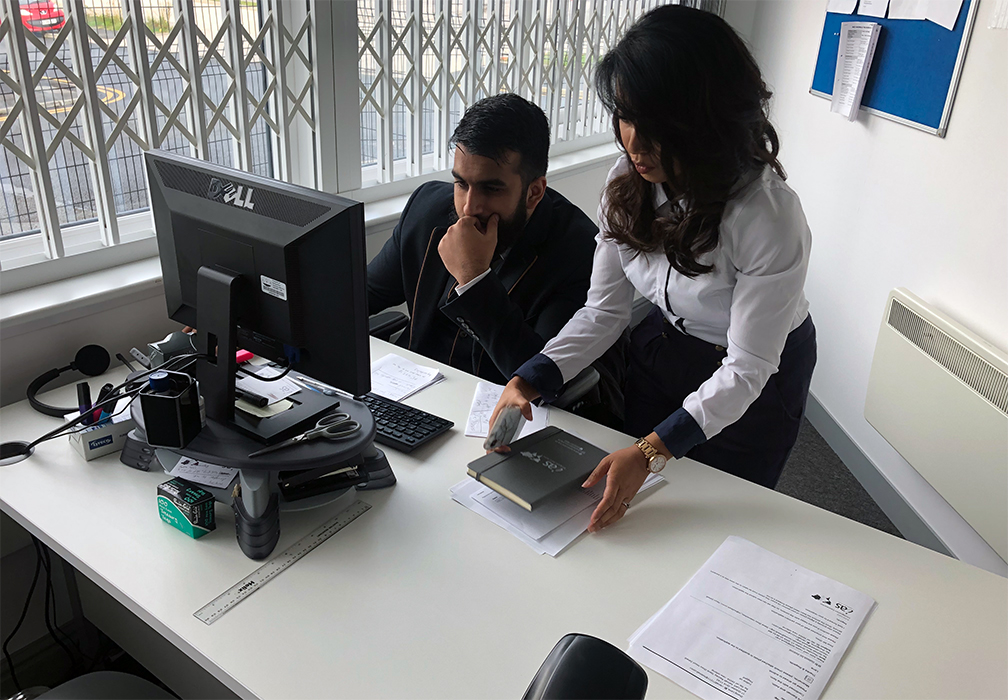 The Fast Track Package
Our Fast-Track Application Package is a premium service for those who need to submit their application in time with their deadlines. Your case will become a top priority for our lawyers and you will benefit from our highest-quality services.
Request the Fast Track Package
The Appeal Package
By choosing our Appeal Package, you can rely on our lawyers' legal knowledge and experience to ensure you have the highest chance of a successful appeal. We will also fully represent you in any hearings/tribunals.
Request the Appeal Package
Related pages for your continued reading.
Frequently Asked Questions
Documents required for an F3 Visa application include:
Your passport.
Each family member's passport.
An affidavit of support on Form I-846 signed by your sponsoring parent.
Medical examination and vaccination documents.
A valid marriage certificate.
Birth certificates or adoption documents for your eligible children.
Court and criminal records of each person applying for the visa.
Any military records (if applicable).
The F3 visa fees are:
$535 for the processing of Form I-130
$325 for the processing of Form DS-260
In addition, there are also fees for medical examinations. These can vary, depending on where you're apply from.