F3 Visa
If you want to join a family member in the United States then you could be eligible for the F3 Visa, find out more about the application process.
For assistance with your F3 Visa get in touch with our expert immigration lawyers today on +1 844 290 6312.
What is the F3 Visa?
The F3 is one of the most popular US family visas because it allows the entire immediate family of the F3 visa holder to freely live, work and study in the US under a permanent resident status.
Most other F Visa categories restrict the eligibility of a married dependent child over the age of 21, but the F3 Visa has been designed to include these family members as well. The spouse and unmarried children under 21 are also allowed to move from Canada to the US under this visa, meaning that it is one of the most inclusive family visa categories.
The F3 visa is one of the family-based green cards, and alongside the F2A, F2B, and F4 visa, the F3 visa is part of the 'Preference Relative' category of US family visas. Like some other visa categories, the number of F3 visas issued is not unlimited. The United States Citizen and Immigration Services (USCIS) releases a maximum of 23,400 F3 Visas each fiscal year, so it's understandable that this desired visa can take quite some time to obtain.
"I'm very happy with the standard of training received on the OISC Level 1 course, i passed my exam. Thank you!"
"My application was approved and a huge weight has been lifted from our shoulders this year "
"We used this service for the spouse visa extension application to assure that all the information was valid and correct."
F3 Visa requirements and eligibility
The F3 Visa is designed for married children of US citizens who are at least 21 years of age, who wish to join the rest of their family in the US as a permanent legal resident. The parent of the applicant will become the US sponsor for the Canadian applicant. Both parties will have their own set of requirements to be eligible for the F3 Visa.
To be eligible for the F3 Visa, the Canadian applicant will have to meet the following criteria:
They must have a parent who is a US citizen
They must be able to prove their relationship to the US citizen by supplying either a birth certificate or adoption documents
They must be over 21 years in age
They must be legally married, and be able to prove so by supplying evidence of a marriage certificate
The US sponsor begins the F3 Visa application by submitting a petition for their married child to join them in the United States. To be eligible to be a US sponsor petitioning for a Canadian citizen to immigrate to the US, they will need to meet the following criteria:
They must be a legal US citizen
They must be living in the US with a valid American address
They must have a married child in Canada (or another foreign country)
They must be able to prove their relationship to the Canadian applicant, by providing a birth certificate or adoption papers
How to apply for an F3 visa
As with many US family visa applications, the process of submitting an F3 visa application can take time, due to the processing components, and the limits of the number of F3 Visas issued each year. If the quota has been filled for the current fiscal year, you will have to wait for a slot to open up the following year.
After the petition to enter the US under your parent's citizen status has been accepted, you can proceed to the F3 Visa application stage. However, before making a start on the application, the F3 Visa quota should be checked. If the quota has been reached for the year, you will be best to apply for the following fiscal year when there are actually spots available. You can still gather all the relevant documentation that you need in the meantime, and know that you are entirely prepared for when you are able to apply.
The National Visa Center (NVC) will inform you when your date becomes 'current'. This means that the F3 Visa backlog (that is usually processed chronologically) has been cleared, and you are now at the front of the queue.
At this point, you will need to complete the Form DS-260, Immigrant Visa Electronic Application. This form requires detailed personal information, such as questions about your background, your character, and your reasons for wanting to move to the US.
Once this form is completed, you will see a reference number on the confirmation page. This page must be printed out and kept safe, as it is a vital document that will need to be submitted alongside the rest of the documentation at a later stage of the application process.
If you are applying with your family, each individual family member must complete an independent F3 Visa application.
Summary of a F3 Visa application process
Although the process may differ slightly, as a general rule, a successful F3 Visa application should play out as follows:
Petition is filed with USCIS by the US sponsor
Form I-130, Petition for Alien Relative, is filled out and submitted
Each family member applying for the F3 Visa are included on the petition
Petition fee of $535 is paid, and receipt is printed for use at a later date
USCIS approves the petition and sends the application to the NVC
NVC sends a package of instructions to the Canadian applicant
Applicant waits for an application spot to open
Applicant reaches top of visa queue
Applicant starts the visa application process by completing Form DS-260
Medical examination and any vaccinations take place
Supporting documentation is collated
Visa interview at Embassy or Consulate in Canada takes place
Visa is approved
Applicant receives NVC package (not to be opened by the applicant)
Applicant and family travel to the US
Applicant begins their new life in the US with their family
If the original F3 petition is rejected, the sponsor will be advised as to why. If it was rejected on the grounds of missing information, you will then have the opportunity to adjust the petition for any mistakes or omissions in the original petition, and add any requested further or missing information. The petition should then be resubmitted once all of the criteria have been met.
Required documents for an F3 Visa application
An F3 Visa application must contain the following documentation:
A valid passport for each family member applying. These must all be valid for more than six months after your planned entry date in to the US
Medical examination and vaccination documentation, signed by a licenced practitioner
A signed affidavit of support from the US sponsor, Form I-864
Two photos for each applicant that abide by US immigration standards
A valid marriage certificate
A divorce certificate from a previous spouse (where applicable)
A death certificate for your former spouse (if you are widowed)
Form DS-260 confirmation page
Birth certificates or adoption documents for all children applying
Any court or criminal record documentation, and/or police certificate from Canada
Army records if you served in the military/army
If any documents are not in English, they will not be accepted, and you must provide translated documents. These must be signed by an accredited translator.
How Total Law can help with your visa application
Hiring the services of specialised immigration lawyers when it comes to moving to the US from Canada (even temporarily) has the potential to save you a lot of time and money. Understanding all the ins-and-outs of US immigration law can be a challenge, and can lead to delays or rejection of your visa application. Total Law immigration lawyers can ensure your visa petition and application are watertight, and contain everything you need to maximise your chances of success.
The team at Total Law understand that there is much at stake with a F3 visa application, and your future and livelihood may depend on an approved application. We will work with you at every stage of the process. Regardless of the type of visa you select for your circumstances, the best step is to get in touch with the team at Total Law, so you know that you are guaranteed the right path, and stand for a much higher success rate for your immigration application. You can contact us seven days a week, either on the phone, or by using the online chat function to speak with one of our client care agents.
Advice Package
Comprehensive immigration advice tailored to your circumstances and goals.
Application Package
Designed to make your visa application as smooth and stress-free as possible.

Fast Track Package
Premium application service that ensures your visa application is submitted to meet your deadline.
Appeal Package
Ensure you have the greatest chance of a successful appeal. We will represent you in any case.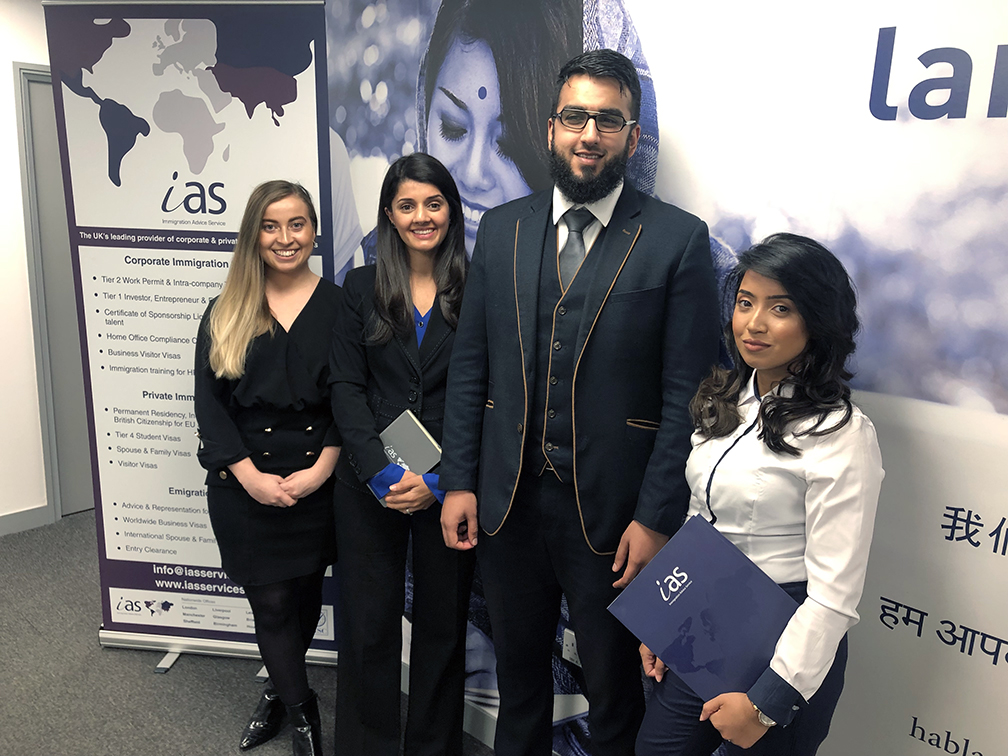 The Advice Package
During this untimed Advice Session with our professional immigration lawyers in London, you will receive our comprehensive advice, completely tailored to your needs and your situation.
Request the Advice Package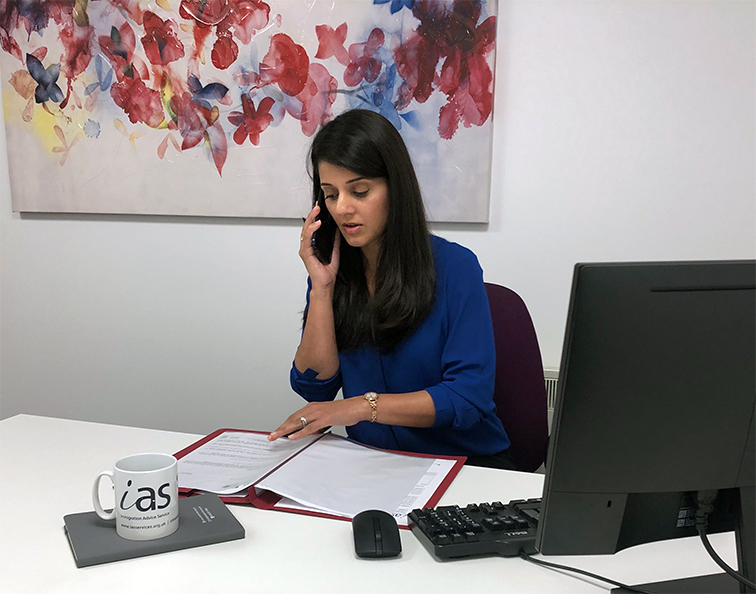 The Application Package
With our Application Package, your dedicated immigration lawyer will advise you on your application process and eligibility. Your caseworker will then complete and submit your forms to the Home Office on your behalf.
Request the Application Package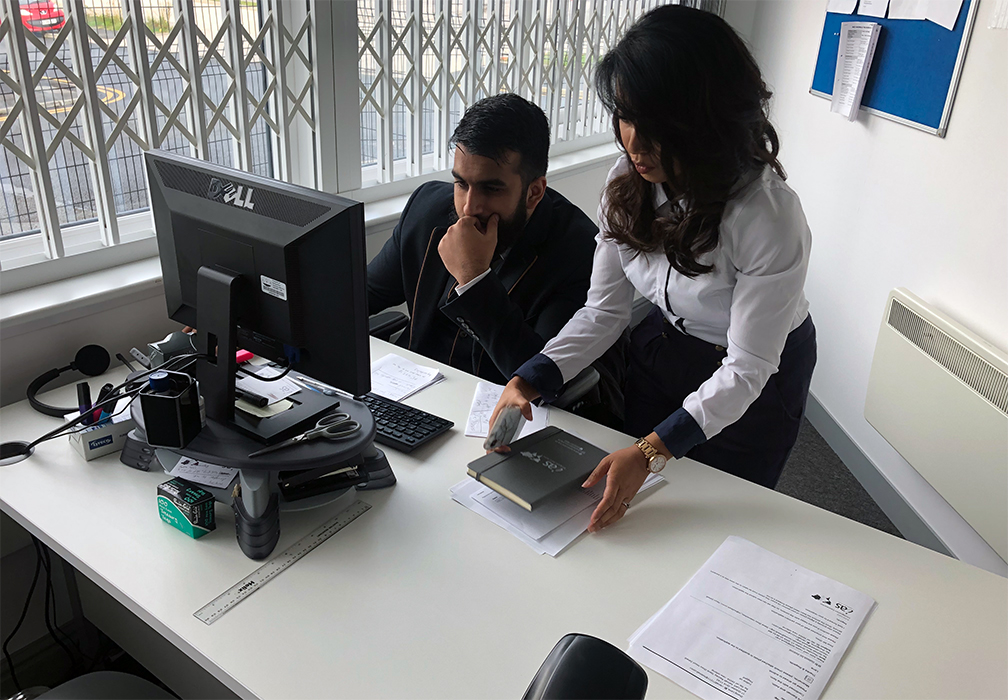 The Fast Track Package
Our Fast-Track Application Package is a premium service for those who need to submit their application in time with their deadlines. Your case will become a top priority for our lawyers and you will benefit from our highest-quality services.
Request the Fast Track Package
The Appeal Package
By choosing our Appeal Package, you can rely on our lawyers' legal knowledge and experience to ensure you have the highest chance of a successful appeal. We will also fully represent you in any hearings/tribunals.
Request the Appeal Package
Related pages for your continued reading.
Frequently Asked Questions
The interview at the US Embassy or Consulate in Canada is the final stage of the F3 visa application process. The NVC will arrange an interview for you, and it will be the Embassy or Consulate that will decide if the F3 visa application will be approved or rejected. If the application is approved, the applicant's passport will be stamped with the F3 visa.
Upon approval, you will be given a sealed NVC package, which will need to be given to the US immigration official when you arrive in the US. This package must remain sealed at all times, until handed over to a US official.
The entire application process will require fees at different stages, which are non-refundable if the application is rejected, and which must be paid for to process the petition. All fees may vary, and are set by the Department of Homeland Security, USCIS, and the US Embassy or Consulate in Canada. A rough breakdown of the required fees are as follows :
Form I-130 filing fee – Usually $535
Form DS-260 processing fee – usually $325
The sponsor may need to pay for the affidavit of support – Usually $120
Vaccination and medical examination fees – Variable costs
USCIS immigrant fees, which must be paid upon receiving
the visa and before traveling to the US – Variable costs
Fees for obtaining and translating all supporting documents – Variable costs
Moving and transport fees – Variable costs
To be approved for an immigrant visa, applicants must complete a medical evaluation proving that they are healthy enough to enter and live in the United States permanently. You must also be able to provide evidence that you have received all of the required vaccinations. Instructions for the medical examination and required vaccinations will be sent to you in the first NVC packet. All medical forms must be signed by a licensed doctor, and will be included with all the other documentation.