K2 Visa
The K2 Visa allows children of a K1 visa holder (fiance/fiancee of US citizen) to enter the United States. This page details the requirements and application process for Canadian citizens applying from Canada.
For assistance with your application for the K2 visa, get in touch with us today by calling +1 844 290 6312 or submitting a message through our contact form.
What is the K2 Visa?
A K2 Visa allows the unmarried children (who are under the age of 21), of a K1 Fiancée Visa holder to leave Canada and enter the US with their parent(s).
It is possible that the holder of a K2 Visa can accompany the K1 Visa holder into the US at the same time, or within 12 months of the visa being issued. This may be in circumstances where the child in question wishes to remain in Canada for an extended period of time for work or education purposes but intends on joining their parent in the US eventually.
Once in the US, K2 Visa holders can apply to work or study, but it is not possible for them to change to another nonimmigrant status.
If a parent and their partner are already married when a dependent decides to join them in the US, they should file an application for a K4 Visa to allow their child entry to the US. This must be submitted alongside their K3 Visa application.
A K2 Visa holder must apply for an adjustment of status to something more permanent, such as a green card, once their parent on the K1 Visa has married a US citizen. Furthermore, the marriage of the K1 Visa holders must occur prior to the child of the K2 Visa reaching the age of 21.
"I'm very happy with the standard of training received on the OISC Level 1 course, i passed my exam. Thank you!"
"My application was approved and a huge weight has been lifted from our shoulders this year "
"We used this service for the spouse visa extension application to assure that all the information was valid and correct."
What are the requirements to obtain a K2 Visa?
When applying for a K2 Visa, it is important you fit the eligibility criteria. The main requirements are as follows:
The applicant must be unmarried
The applicant must be under the age of 21 years old
The applicant must be a child whose parent is entering the US from Canada under a K1 Fiancée Visa
The applicant's parents must plan to marry in the time period allowed for their visa, which is 90 days from the day of their arrival
The applicant must have no previous criminal convictions
The applicant must have not previously violated any US immigration laws
The applicant may have to undergo an immigration medical check and receive any mandated vaccines
In order for your K2 Visa application to be successful, it is important that all of these requirements are met at the time of application. If you have any specific questions about the eligibility criteria, contact one of our lawyers here at Total Law by calling us at +1 844 290 6312, or you can request a call back through our live chat feature.
How do you apply for a K2 Visa?
The application process of obtaining a K2 Visa has several stages, and they will generally play it as follows:
Firstly, you will need to file a completed Form I-129, Petition for Nonimmigrant Worker, with the United States Citizen and Immigration Services (USCIS). Once you have completed this, you will receive notice from them that they are reviewing your application. The USCIS will forward this to the National Visa Center (NVC), where you will receive confirmation from them.
The NVC will advise you of what documents you will be required to provide them with to support your application. You should prepare the relevant documents carefully and meticulously, and submit them when paying the necessary fee.
Once this is done, the US Consulate will receive your application and will ask you to schedule a medical check with an approved physician. All documentation received by the practitioner will need to be signed. You will also be required to provide a vaccination history at the appointment, so it is a good idea to make sure you are completely up-to-date when you are having a medical check.
Once all of these requirements have been met, you will be summoned for a visa interview. It may be possible for the interviews for both the K1 and K2 Visa applicants to take place at the same time. As a general rule, a child will only be called for a K2 visa interview if they are 14 years of age or older.
What documents do you need for a K2 Visa?
If you believe that you meet all of the eligibility requirements, it is necessary that you can demonstrate this through substantial evidence. You can do this by providing the necessary documents and files, which crucially must be in the format specified by the USCIS. If you do not do this, your application could be denied. It may also be declined if you are missing any documentation, so it is absolutely vital that you make sure that you have everything on the checklist.
The following documents will be necessary:
A completed Form DS-160, Online Nonimmigrant Visa Application, for each applicant
A passport that must be valid for at least 6 months beyond the intended stay period in the US
A birth certificate
Any death or divorce certificates of previous spouses of the parent applicant (where applicable)
Police certificates from the Canadian police
Certificates from the medical examination
Proof that the parent applicant can financially support themselves and their dependents when in the US
Two passport-style photographs that adhere to the USCIS guidelines
Proof of the relationship between the parent and the US citizen fiancée
Evidence that all visa fees have been paid
You may be required to submit further information and documentation if the consular officer determines that it is required. Furthermore, if your documents are not originally in English, you will need to submit certified translations.
What is the Cost of a K2 Visa?
There will be an initial fee to file Form I-129 of $535. This is the form used by US citizens to file their petition to the USCIS to allow their fiancée and any dependent children into the US.
You will then have to pay the embassy fee of $265. This cost is only an approximate one and will vary from country to country. You will be able to enquire in advance as to what your local embassy fee cost is.
There will also be an $85 biometrics fee. When attending this appointment you will be instructed on how to submit your information for this part of the process.
There may be additional costs for medical examinations and vaccinations, so you will need to be prepared to pay for these as well.
What is the waiting time of a K2 Visa?
Compared to other US visas that can take literal years to obtain, the waiting time for a K2 Visa could be considered short, with most applicants having received a decision within 4-6 months.
hen your application is received by the NVC, the length of time you have to wait for a decision will vary depending on your personal circumstances. To help minimise waiting time, it is important that you submit accurate information and documentation with your original application.
You will be able to check the status of your petition on the USCIS website once you have submitted your Form I-129.
How long is the K2 Visa valid for?
The K2 Visa is initially issued for 90 days, allowing the child dependent to enter the US anytime during this period.
It is imperative that the K1 Visa parent and US citizen fiancée marry within this 90-day timeframe, as failure to do so will result in both the K1 Visa and K2 Visa holders having to return to Canada within 30 days.
In total, the K2 Visa will be valid for a maximum of 120 days. In most cases, the K2 visa holder will file a petition for a green card, following the marriage of the K1 Visa parent to the US citizen spouse. The K1 Visa parent should, in theory, also be applying for permanent residence at the same time.
How Total Law can help with your K2 Visa application
Hiring the services of specialised immigration lawyers when it comes to moving to the US from Canada (even temporarily) has the potential to save you a lot of time and money. Understanding all the ins and outs of US immigration law can be a challenge, and can lead to delays or rejection of your visa application. Total Law immigration lawyers can ensure your K2 Visa petition and application are watertight and contain everything you need to maximise your chances of success.
The team at Total Law understand that there is much at stake with a K2 Visa application, and your future and livelihood may depend on an approved application. We will work with you at every stage of the process.
Regardless of the type of visa you select for your circumstances, the best step is to get in touch with the team at Total Law, so you know that you are guaranteed the right path, and stand for a much higher success rate for your immigration application. You can contact us seven days a week, either on the phone or by using the online chat function to speak with one of our client care agents.
For more information on how we can help you or get started right away, you can call us on +1 844 290 6312 today.
Advice Package
Comprehensive immigration advice tailored to your circumstances and goals.
Application Package
Designed to make your visa application as smooth and stress-free as possible.

Fast Track Package
Premium application service that ensures your visa application is submitted to meet your deadline.
Appeal Package
Ensure you have the greatest chance of a successful appeal. We will represent you in any case.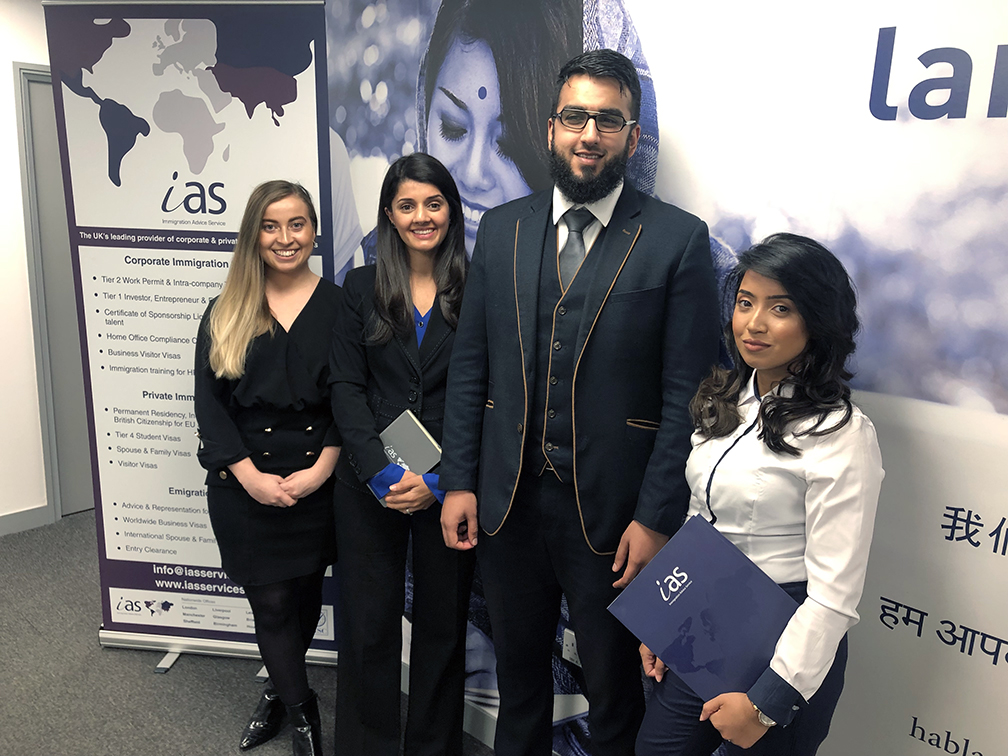 The Advice Package
During this untimed Advice Session with our professional immigration lawyers in London, you will receive our comprehensive advice, completely tailored to your needs and your situation.
Request the Advice Package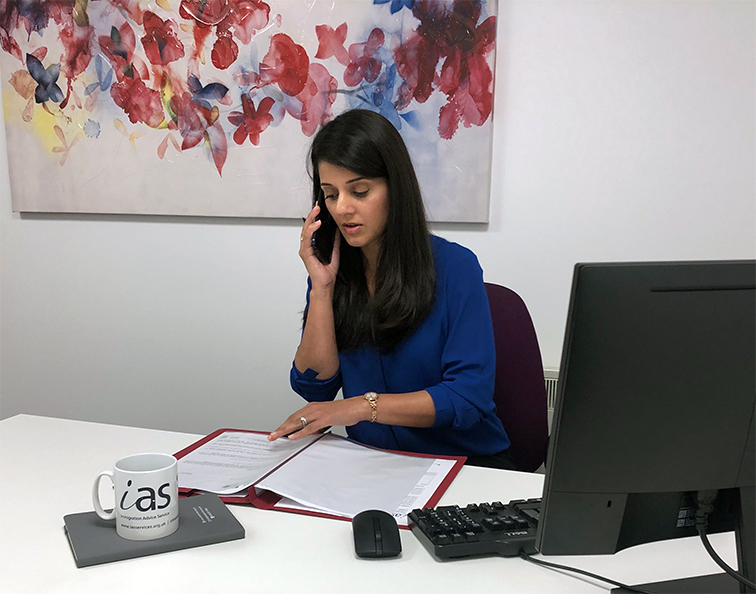 The Application Package
With our Application Package, your dedicated immigration lawyer will advise you on your application process and eligibility. Your caseworker will then complete and submit your forms to the Home Office on your behalf.
Request the Application Package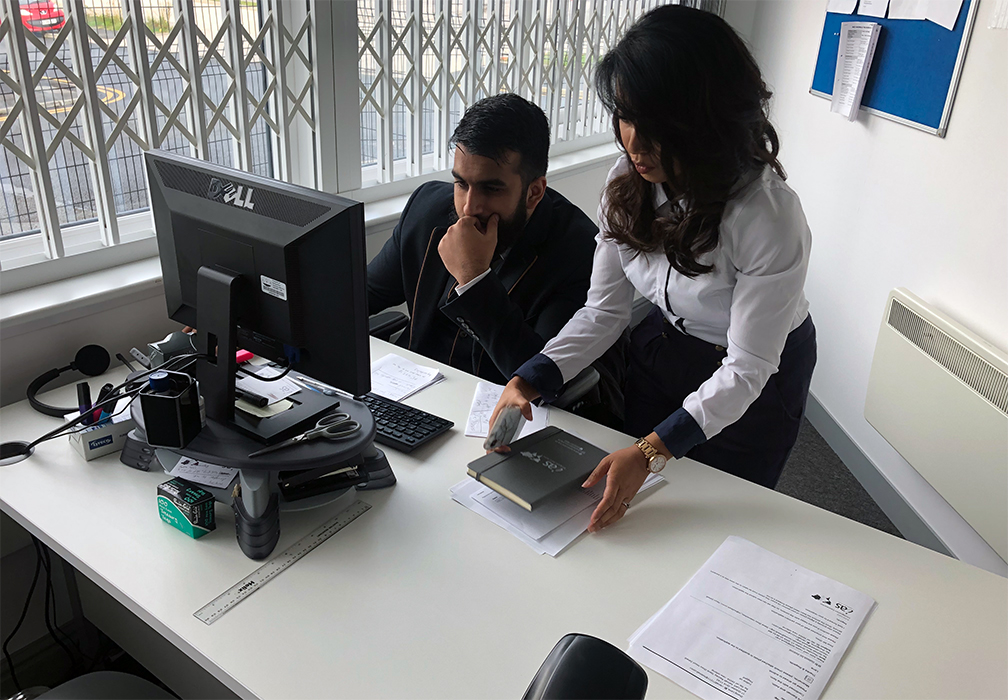 The Fast Track Package
Our Fast-Track Application Package is a premium service for those who need to submit their application in time with their deadlines. Your case will become a top priority for our lawyers and you will benefit from our highest-quality services.
Request the Fast Track Package
The Appeal Package
By choosing our Appeal Package, you can rely on our lawyers' legal knowledge and experience to ensure you have the highest chance of a successful appeal. We will also fully represent you in any hearings/tribunals.
Request the Appeal Package
Related pages for your continued reading.
Frequently Asked Questions
This is a nonimmigrant visa and therefore will not grant the holder permanent residence status in the US. It is purely reliant on the K1 Visa, and cannot be applied for under any other circumstances.
The K1 visa is for the fiance or fiancee of a US citizen; it allows the foreign national to enter the United States to legally marry the US partner. On the other hand, the K2 visa is for children of K1 visa holders, that is children of the fiance of the US citizen.