A Guide to Certificates of Sponsorship for Employers
If UK employers wish to hire non-EEA nationals, they must assign certificates of sponsorship after they have received their sponsorship licence. By law, a prospective employee cannot be hired if the employer has not assigned them a certificate of sponsorship.
In this quick guide, we explain what certificates of sponsorship are and how employers can assign them. Employers need to assign certificates of sponsorship to prospective employees applying for both Tier 2 and Tier 5 visas.
Reach out to our team through our website or call us on 0333 305 9375 for immediate help and assistance with your situation. We're here to help you in person, via the phone, or online.
What are the Different Types of Certificates of Sponsorship?
There are two different types of Certificates of Sponsorship: Unrestricted Certificates and restricted certificates. Each certificate of sponsorship has a unique reference number which the employee will need to complete their visa application.
Unrestricted certificates are for foreign national workers who are already in the UK. Employers will be asked to estimate how many unrestricted certificates they will need in their sponsor licence application. Employers can receive as many unrestricted certificates as they require.
There are only a limited number of restricted certificates available every month. Annually, there is a limit of 20,700 restricted certificates.
Restricted certificates are for:
Tier 2 (General) workers who are not currently abroad and who will be paid less than £159,600 a year and are not in an inward investment post
Family members (dependants) of Tier 4 migrants who are switching to a Tier 2 visa
"I'm very happy with the standard of training received on the OISC Level 1 course, i passed my exam. Thank you!"
"My application was approved and a huge weight has been lifted from our shoulders this year "
"We used this service for the spouse visa extension application to assure that all the information was valid and correct."
How to Assign Certificates of Sponsorship
As mentioned, employers can inform the Home Office of how many unrestricted certificates they require in their sponsor licence application.
The process for restricted certificates is different, however. Businesses need to apply for restricted certificates through the SMS. Applications for restricted certificates are considered on the 'allocation date', which is the first working day after the 10th day of each month.
Applications which are made after the 5th day of the month are held until the next month's application date. If there are very exceptional circumstances, the application might be considered before the next month.
The certificates will appear in the employer's SMS account on the allocation date if the application is approved. Once the certificates are in the SMS account, the employer will be able to assign them to their prospective employees.
Certificates of sponsorship must be used within three months of the date they were assigned.
Certificates of Sponsorship Costs for Employer
The cost per certificate of sponsorship are:
Employers will not need to pay for a certificate of sponsorship if the foreign worker is a citizen of Croatia, Macedonia or Turkey.
In certain circumstances, the employer will also need to pay an immigration skills charge if one of the following applies:
The worker is applying for a visa to work in the UK for six months or more as a Tier 2 (General) worker or Tier 2 (Intra-Company Transfer) visa
The worker applied for a work visa from within the UK (even if it for less than six months)
The employer will not need to pay the immigration skills charge if:
The worker is switching from a Tier 4 (Student) visa to a Tier 2 (General) visa
The employee is going to be working as a Tier 2 (Intra-company Transfer) Graduate Trainee
The worker will be doing a job with a PhD-level standard occupational classification (SOC) code
Immigration skills charge for first 12 months of employment:
£364 for small and charitable sponsors
£1,000 for medium and large sponsors
Immigration skills charge for every additional six months:
£182 for small and charitable sponsors
£500 for medium and large sponsor
Certificates of Sponsorship Refunds
The employer can receive a full refund for certificates of sponsorship if the worker's visa application is refused or withdrawn, or if the worker does not end up working for them.
Also, in the following circumstances, the employer will receive a partial refund:
The employee changes job
The employee gets less time on their visa than they were sponsored for
The employee leaves their job before the end date on their certificate of sponsorship
How Can Total Law Help?
Visit our website or call us on 0333 305 9375 for immediate help and assistance with your situation. We're here to help you in person, via the phone, or online.
Advice Package
Comprehensive immigration advice tailored to your circumstances and goals.
Application Package
Designed to make your visa application as smooth and stress-free as possible.

Fast Track Package
Premium application service that ensures your visa application is submitted to meet your deadline.
Appeal Package
Ensure you have the greatest chance of a successful appeal. We will represent you in any case.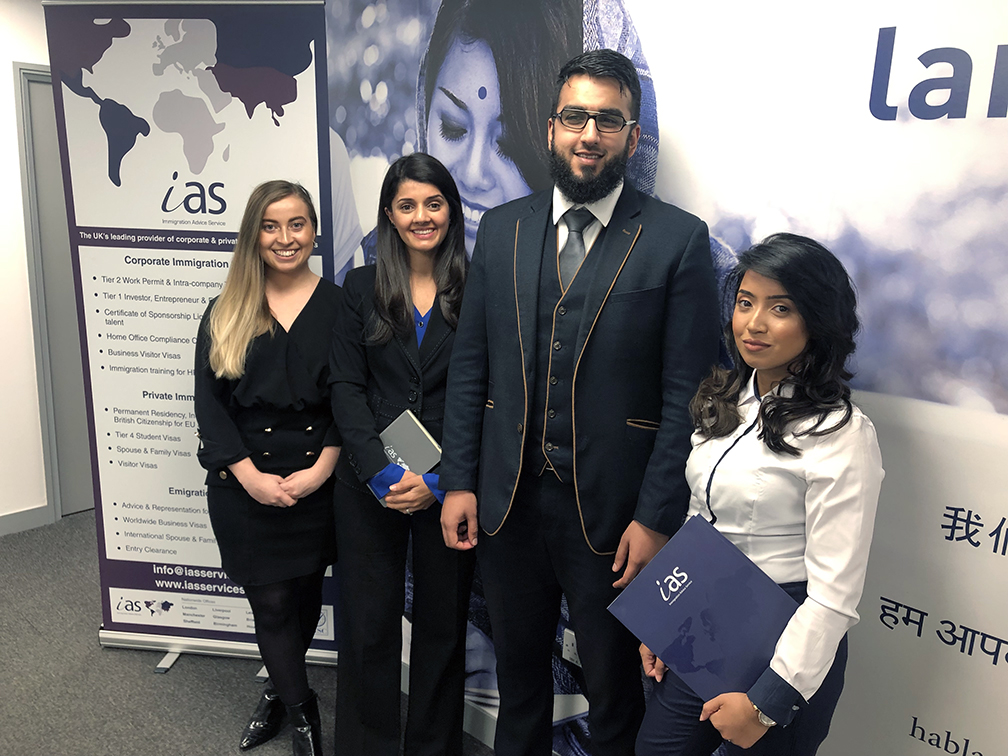 The Advice Package
During this untimed Advice Session with our professional immigration lawyers in London, you will receive our comprehensive advice, completely tailored to your needs and your situation.
Request the Advice Package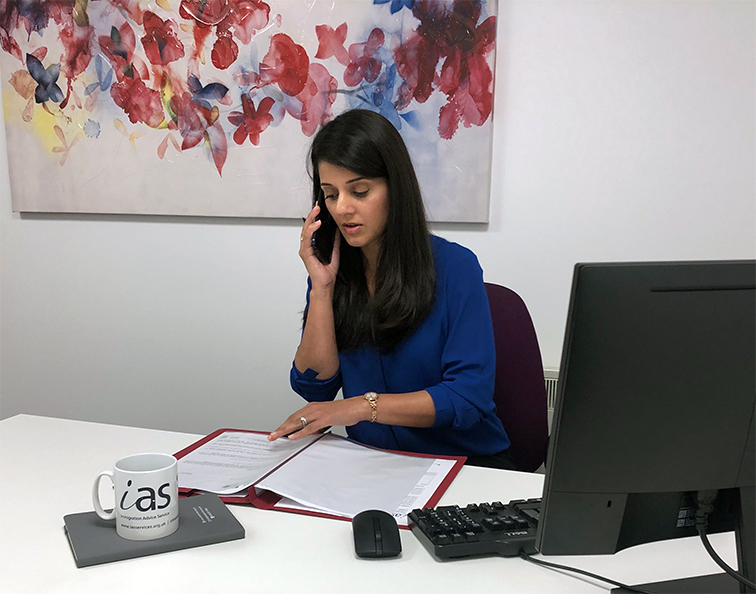 The Application Package
With our Application Package, your dedicated immigration lawyer will advise you on your application process and eligibility. Your caseworker will then complete and submit your forms to the Home Office on your behalf.
Request the Application Package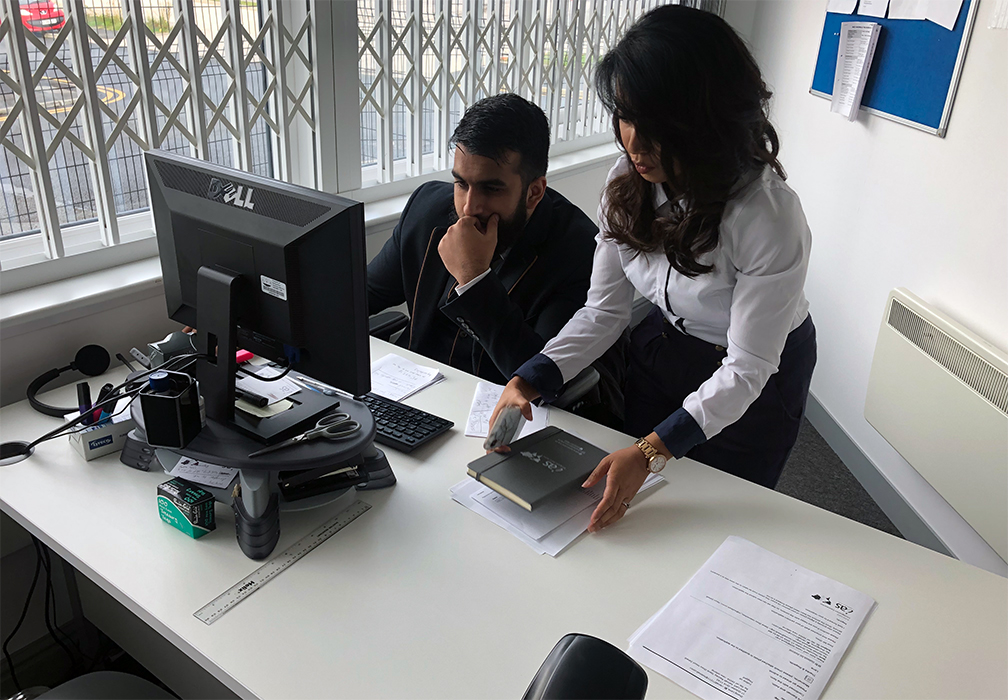 The Fast Track Package
Our Fast-Track Application Package is a premium service for those who need to submit their application in time with their deadlines. Your case will become a top priority for our lawyers and you will benefit from our highest-quality services.
Request the Fast Track Package
The Appeal Package
By choosing our Appeal Package, you can rely on our lawyers' legal knowledge and experience to ensure you have the highest chance of a successful appeal. We will also fully represent you in any hearings/tribunals.
Request the Appeal Package
Related pages for your continued reading.