What Are Your Options as a Touring Musician Post-Brexit?
New Home Office immigration rules post-Brexit have British musicians in uproar, due to the need to potentially secure multiple separate visas. In the wake of the pandemic, this could decimate touring and an already struggling entertainment industry, campaigners warn.
Reach out to our team through our website or call us on 0333 305 9375 for immediate help and assistance with your situation. We're here to help you in person, via the phone, or online.
Petition to Parliament
An open letter organised by the Liberal Democrats and signed by over 100 stars from Ed Sheeran to Elton John, claims the government's negotiations have 'completely failed' musicians and threaten the creative industries. An online petition to Parliament asking for visa-free travel permits for touring also has over 280,000 signatures at the time of writing.
Coming after nearly a year with almost no live music or events that has hit the industry hard, concerns over expensive legal advice, paperwork, and lack of work are high for many, not least those who count on it as a career. So what are the options for British artists to tour in the EU?
"I'm very happy with the standard of training received on the OISC Level 1 course, i passed my exam. Thank you!"
"My application was approved and a huge weight has been lifted from our shoulders this year "
"We used this service for the spouse visa extension application to assure that all the information was valid and correct."
Paid Work as a Musician
Currently, it seems that there will be no restrictions on UK artists travelling to the EU to play an event or gig for free, for example for charity. This comes under the Schengen Travel Arrangements that apply to all 'third-country nationals' coming to an EU nation, which now, of course, includes UK travellers. Under these arrangements, no visa is required for 90 days of travel in a period of six months.
However, to carry out a tour and work as an artist, things could get more complicated.
Musicians are not on the list of workers that can enter the EU without a visa. As the open letter and petition mentioned above touch on, there could now be up to 26 different sets of rules for touring musicians to abide by post-Brexit, depending on where they are travelling to.
According to data provided by the European Commission, seven nations do require a visa and eight said they do not. 14 however, were blank and did not provide any information at this stage, which currently leaves artists in the lurch.
Examples of Visas
Musicians are not included in either the short-term business visitor or independent business professional visas for travel to the EU. The below examples are from general information for 'third-country nationals', to give an idea of what the process for musicians could be.
Artists from the UK will need a visa to enter Schengen area countries of the EU (which covers almost all EU countries) to stay for up to 90 days out of 6 months, known as the 'C Visa'. This would be necessary to enter each country within the EU.
There are single, double, and multiple-entry versions, that allow the artist to enter and leave once, twice, or as many times as they please, again only within the 90 day period.
There is also the 'D Visa' or 'National Visa'. These are issued subject to the national law of each country for longer stays, often for study or to work. As a general rule (but not always) the visa holder can also travel freely within the Schengen area within the 90-day limit. There is no special 'artist visa', however, there is a box on the form for the 'purpose' of the trip to be 'cultural'.
If the artist is entering a country that is in the EU but not in the Shengen area, they must put in a visa application with the consulate of that country. There may also be different laws and applicable work permits for each country.
With both and UK and the EU arguing over who is to blame, and both claiming they produced the better offer for touring musicians post-Brexit, it's not clear what the final outcome might be.
In a recent article for Free Movement, Steve Richard, managing director for a specialist immigration organisation for the entertainment industry countered that concerns have been overblown. While he thought Brexit would certainly cause issues, visas wouldn't be the problem.
'Brexit does make it more complex to tour in the EU. But visa's for tours? Not in the vast majority of cases.'
EU countries have historically been more lax on entertainer work permits than the UK. In my 30-plus years of experience, I don't recall acts from those countries needing visas to play shows in the EU.' However other issues surrounding merchandise, transporting equipment, and promoters and managers having to be more vigilant, Richards states, are much more likely to cause complications.
It does seem clear that the original promises of the UK government to protect the rights of people in creative industries post-Brexit have been forgotten in the free-trade agreement.
The ISM's most recent Brexit report found that 78 percent of musicians visit EU/EEA at least once a year to perform," the ISM said in a statement, showing the impact this could have on the entire creative industry.
The recent petition for visa-free travel for touring musicians post-Brexit will be debated in Parliament in February.
How Can Total Law Help?
Visit our website or call us on 0333 305 9375 for immediate help and assistance with your situation. We're here to help you in person, via the phone, or online.
Advice Package
Comprehensive immigration advice tailored to your circumstances and goals.
Application Package
Designed to make your visa application as smooth and stress-free as possible.

Fast Track Package
Premium application service that ensures your visa application is submitted to meet your deadline.
Appeal Package
Ensure you have the greatest chance of a successful appeal. We will represent you in any case.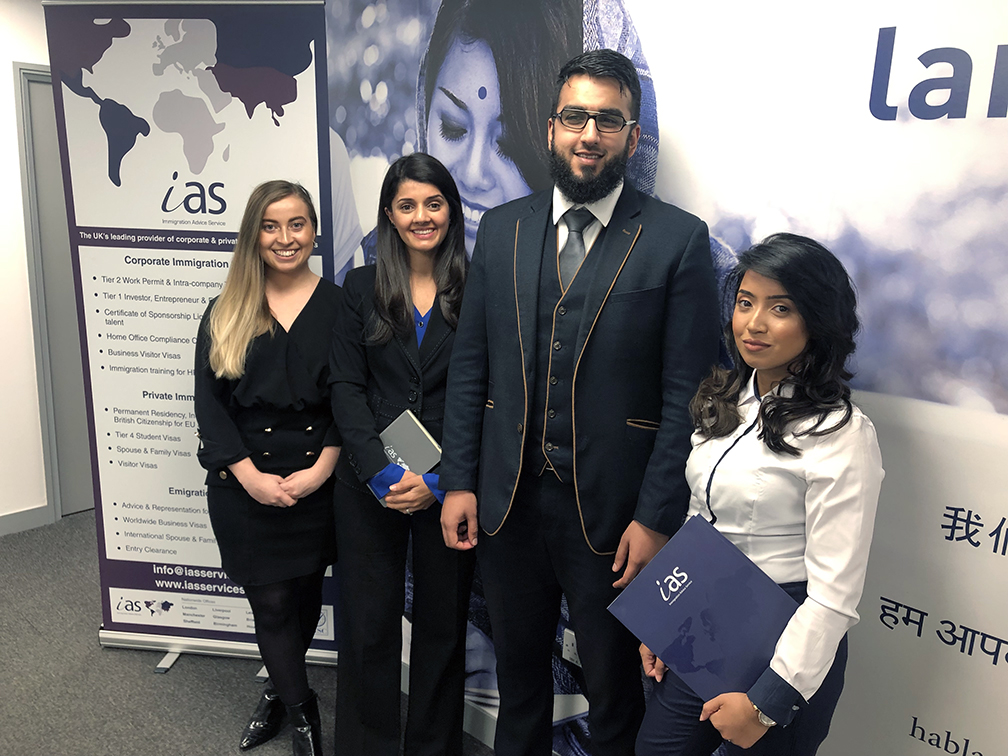 The Advice Package
During this untimed Advice Session with our professional immigration lawyers in London, you will receive our comprehensive advice, completely tailored to your needs and your situation.
Request the Advice Package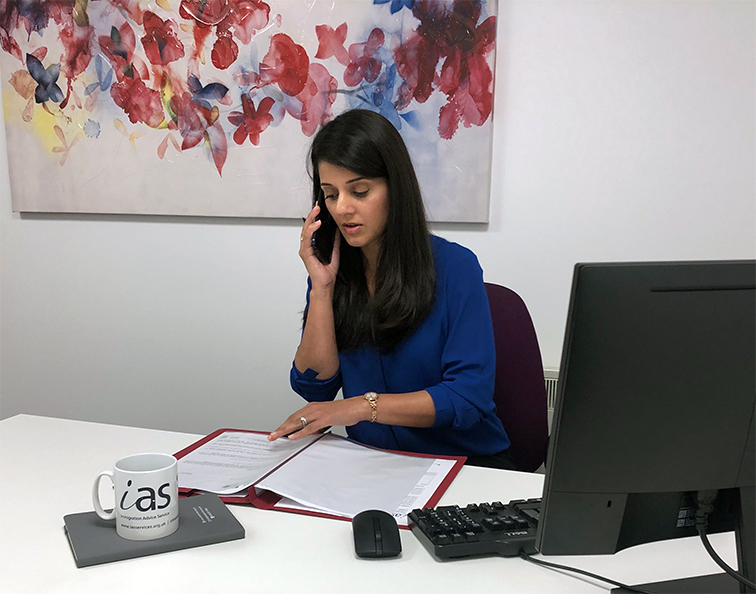 The Application Package
With our Application Package, your dedicated immigration lawyer will advise you on your application process and eligibility. Your caseworker will then complete and submit your forms to the Home Office on your behalf.
Request the Application Package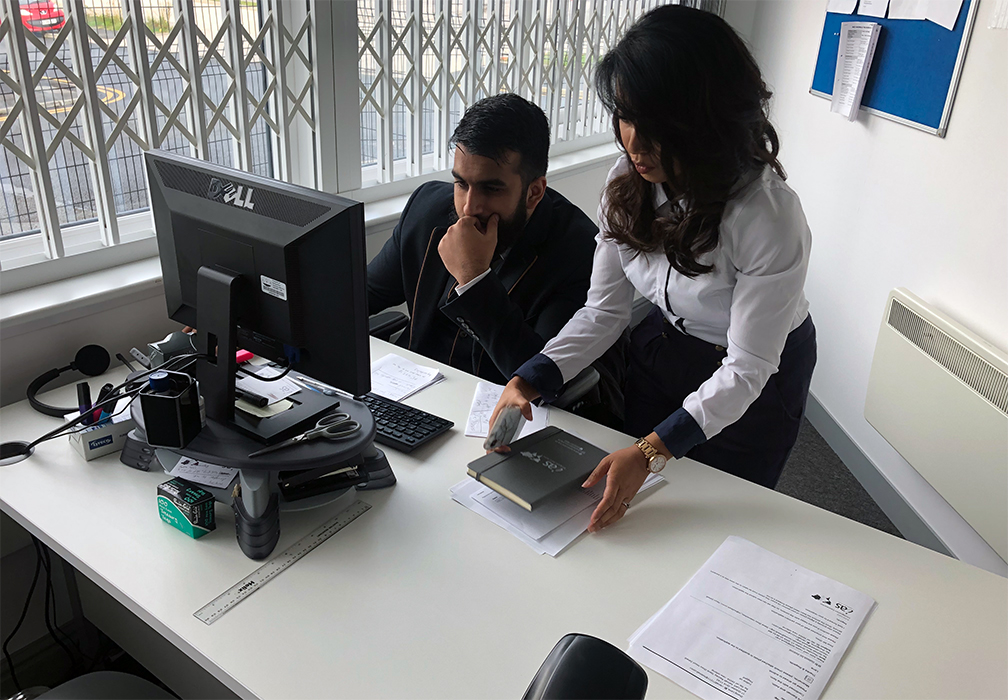 The Fast Track Package
Our Fast-Track Application Package is a premium service for those who need to submit their application in time with their deadlines. Your case will become a top priority for our lawyers and you will benefit from our highest-quality services.
Request the Fast Track Package
The Appeal Package
By choosing our Appeal Package, you can rely on our lawyers' legal knowledge and experience to ensure you have the highest chance of a successful appeal. We will also fully represent you in any hearings/tribunals.
Request the Appeal Package
Related pages for your continued reading.