US Visitor Visa for UK Citizens
If you are planning on visiting the United States from the UK temporarily, you will need a US Visitor Visa or some other form of immigration permission. Here is information on requirements and how to apply for a US Visitor visa from the UK.
Call us on 0333 305 9375 for assistance with applying. We provide immigration services that help UK citizens acquire US Visas.
Visiting the United States from the UK
If you wish to travel to the United States temporarily, you can apply for a visitor visa. A US Visitor Visa is a nonimmigrant visa that allows people from the UK and other countries to enter the United States for six months.
This visa is a temporary visa that allows holders to travel to the United States and stay for up to 180 days at most in a year. This non-immigrant visa is typically valid for up to 120 months.
British citizens can travel to the US for leisure or certain business purposes on visitor nonimmigrant visas for 180 days at a time. However, if you are staying for 90 days or less, you can visit the US on ESTA instead of a visa because the UK participates in the US Visa Waiver Program (VWP).
If you need more information or help with successfully applying to come to the US on a valid visa as a temporary visitor, contact our immigration lawyers. Call us on 0333 305 9375 today
"We used this service for the spouse visa extension application to assure that all the information was valid and correct."
"Thanking you so much for helping me and my wife live together for now and the distant future. We are grateful for your help and patience. "
"Spouse visa uk application was successful after working with your staff. I recommend this company the IAS for immigration services. "
What is ESTA?
ESTA stands for Electronic System for Travel Authorization. The US ESTA allows citizens of the UK to visit the US for tourism, transit or business. It's easier and quicker as you can get it within 24 hours after submitting the ESTA online application form.
The US ESTA is valid for 2 years and allows UK nationals to stay in the UK for up to 90 days without a visa. Also, it can be used for return visits.
Along with the UK, 38 countries are also in the VWP. Citizens of those countries can apply for an ESTA as well.
The application process is easy; once you begin, you must complete it in seven days or your progress will be deleted. To apply, you will:
Accept the disclaimers
Provide your valid passport
Provide biographical and other information
List travel arrangements
Answer yes/no eligibility questions
Review and confirm provided information
Pay the $14 processing fee
Submit your application
Await decision
You can print or download a PDF version of the above for your records.
If you change your name, gender, citizenship, passport, or answers in the ESTA form, you must apply for a new ESTA.
Types of the US Visitor Visa?
If you wish to travel to the United States on a nonimmigrant Visitor visa, there are three categories:
B1 Business Visitor Visa
The B1 Visitor visa is a nonimmigrant visa that permits holders to visit the US temporarily for some business activities. The permitted activities for business travellers visiting the US include:
Attending business, educational, scientific or professional conventions, conferences, or seminars
Negotiating contracts
Attending business meetings
Attending sessions/handling disputes in court
Consulting with business associates
Engaging in unpaid voluntary work
B2 Visa or Tourist Visitor Visa
The B2 visa is a nonimmigrant visa that allows you to travel to the US for tourism, pleasure, medical treatment, or visiting. These are some of the permitted activities on the B2 visa:
Visiting friends or relatives
Receiving medical treatment (where there's a confirmed diagnosis and a letter from a medical facility in the US treatment).
Unpaid amateurs participating in musical, sports and similar events or contests
Vacation
B1/B2 Visa
A B1/B2 Visa is a non-immigrant visa that permits the visa holders to partake in both the permitted activities under the B-1 and B2 visas.
If you are unsure if your activity is covered under any of the US visitor visas, contact an immigration lawyer for assistance. Call us on 0333 305 9375.
Visitor Visa Requirements
Each visitor visa category has specific requirements that you must meet to demonstrate your eligibility. However, there are some general requirements, they include that you:
Must have a legitimate reason to enter the U.S
Have enough money to cover your activities and support yourself throughout the duration of your stay
Intent to leave the US after a limited period of stay
Have strong ties with the UK and have plans to go back home
You aren't planning on giving birth in the U.S (birth tourism)
In addition, the US Visitor nonimmigrant visas do not permit holders to earn a degree while in the US or be employed. Although you can take on some short voluntary activities, you cannot take on paid work. If you are to study, it must not be the main reason for your coming and it must be a short recreational course, for example, a 1-day cooking class while on vacation.
Required documents for the US Visitor Visa
Like with applying for any US Visas, UK citizens must provide some required documents to demonstrate that they meet the eligibility requirements. They include the following documents:
A valid British passport
A passport-sized photograph
Filled form DS-160
Evidence of your ties and intention to return to the UK, for example, letters from your employer or property ownership documents)
Proof that you can support yourself and cover all your expenses during your visit
Documents detailing the purpose of your travel to the US
You may need to present additional documents depending on your reason for applying for a US visitor visa from the UK. For example, if you are applying for a b2 visa because you're seeking medical treatment, then you must provide evidence of a medical diagnosis from a licensed physician that proves your need for treatment in the US, a letter from the facility in the US that is to treat you with details on your treatment and hospitalization fees, and proof of financial support, including to cover the medical-related expenses.
How to apply for a US Visitor Visa from the UK
To apply for any of the US visitor visas from the UK, you must begin by completing the online visa application form (Form DS-160). After you have submitted that, ensure you print the confirmation page as you will need that for your interview.
Upload your photograph and pay the visa application fee. After you have paid visa fees, you can schedule an interview with a consular officer in the U.S. Embassy in London or the Consulate General in Belfast. The visa interview is compulsory for visa applicants between the ages of 14 and 79.
Take the confirmation page of your DS-160 and the required and supporting documents with you for your interview. At the embassy or consulate, a staff will collect, enter, and review your visa application and your biometric information (fingerprints and photograph).
Afterwards, you will meet with a consular officer who will ask you a few questions to determine your eligibility.
Cost and Processing times of the US Visitor Visas
Cost of a B1/B2 Visa
The B1 and B2 visitor visas cost $160. This fee is not refundable and must be paid during the visa application process.
Processing times of the B1 & B2 Visa?
Successful B1 & B2 applications from the UK take 3-5 workdays to process. After your business or tourist visa interview, expect a 5-7 work-day window to allow for delivery via courier.
There's no way to accelerate the processing of your visa for a faster time. If you are in a hurry, apply for an ESTA.
If your application is successful, you will get your UK passport back and your B1/B2 visa. If your application is denied, you will get your UK passport back along with notification of refusal, and you can reapply.
How can Total Law help UK citizens visit the United States?
Our team of immigration lawyers are experienced in assisting UK citizens and residents with obtaining a United States visitor visa. We are ready to assist you with any visa or immigration matter.
Whether you want assistance with applying for a visa or advice on the right visa route for your particular circumstances, we can help you through custom immigration packages that meet your exact needs. We provide support and advice in these aspects:
Immigration to the US from the UK
Assessing your eligibility for a visitor visa
Providing advice on your visitor and other immigration options
Filing a visa application for you
Ensuring that all your documentation and forms are submitted with the highest of standards
Helping with gathering documents and evidence of eligibility
Guiding you through a visa interview
Liaising with the USCIS on your behalf
For more information about how we can help you travel to and visit the United States from the United Kingdom, please give us a call or contact us online. You can call us on 0333 305 9375 or send an email to info@total.law.
Advice Package
Comprehensive immigration advice tailored to your circumstances and goals.
Application Package
Designed to make your visa application as smooth and stress-free as possible.

Fast Track Package
Premium application service that ensures your visa application is submitted to meet your deadline.
Appeal Package
Ensure you have the greatest chance of a successful appeal. We will represent you in any case.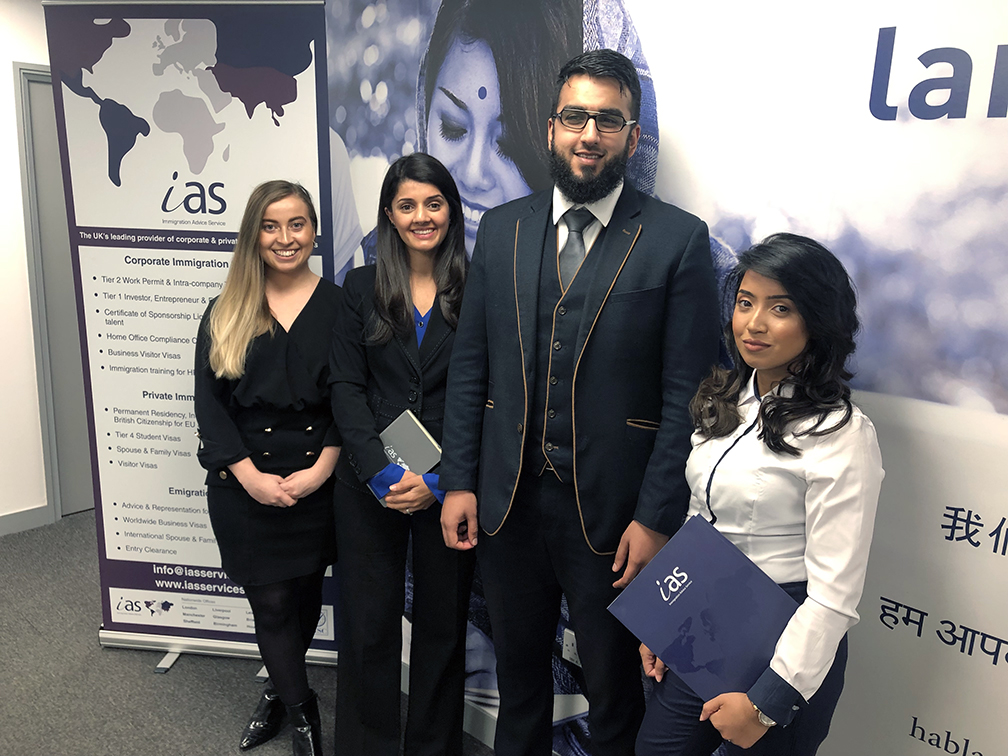 The Advice Package
During this untimed Advice Session with our professional immigration lawyers in London, you will receive our comprehensive advice, completely tailored to your needs and your situation.
Request the Advice Package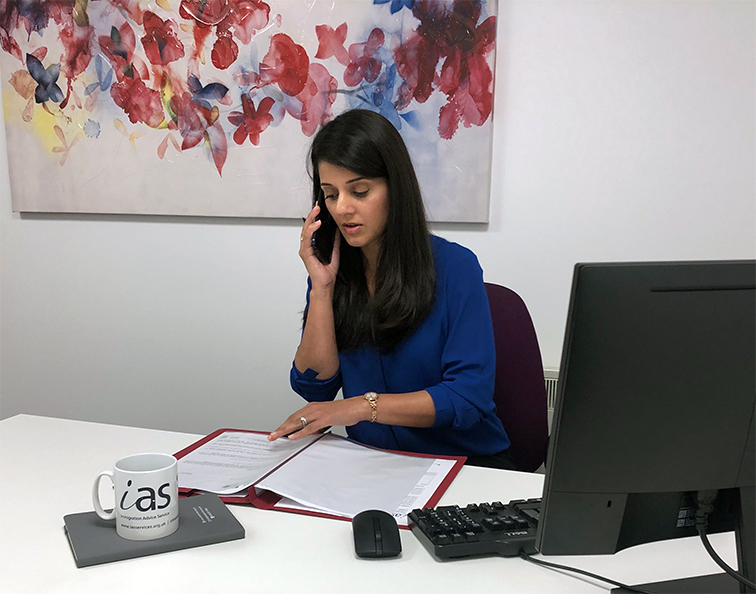 The Application Package
With our Application Package, your dedicated immigration lawyer will advise you on your application process and eligibility. Your caseworker will then complete and submit your forms to the Home Office on your behalf.
Request the Application Package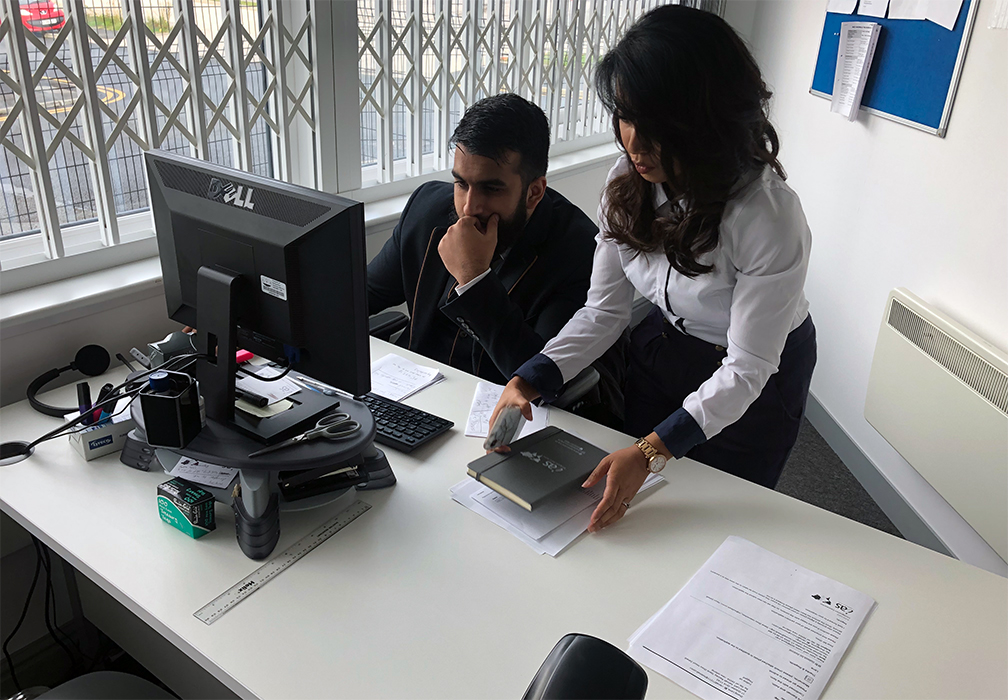 The Fast Track Package
Our Fast-Track Application Package is a premium service for those who need to submit their application in time with their deadlines. Your case will become a top priority for our lawyers and you will benefit from our highest-quality services.
Request the Fast Track Package
The Appeal Package
By choosing our Appeal Package, you can rely on our lawyers' legal knowledge and experience to ensure you have the highest chance of a successful appeal. We will also fully represent you in any hearings/tribunals.
Request the Appeal Package
Related pages for your continued reading.
Frequently Asked Questions
You don't need a visa to visit the USA from the UK. The UK is part of the US visa waiver program, so you can apply for an ESTA online and travel to the US with that. An ESTA allows you to stay in the US for up to 90 days.
However, UK visitors that want to stay in the United States for more than 90 days will have to apply for a visa. Depending on your intentions, tourist visas or family visas may be appropriate. You can check this website for more visas.
For advice on the best immigration route for your circumstances, contact us today. Call us on 0333 305 9375.
You may be able to apply for a change in your nonimmigrant status if your situation changes. For example, if you marry a US citizen, you may be eligible for a K3 Spouse visa.
If you make an application while in the US to the USCIS, you will not need to apply for a new visa, but must do so once you leave the US. The United States government does not allow foreign citizens to return without a valid visa.
The following tips may be you pass your visa interview during your interview appointment at the US Embassy or Consulate in your home country:
Prove your ties to the UK
Prove that you will return to the UK
Provide all necessary and supporting documents
Ensure you don't and haven't gone against immigration laws
In addition, be concise, truthful, and confident when answering the interview questions.
The US visa interview questions you may be asked will depend on the consular officers. They may include:
Do you have family or friends living in the US?
What plans have you made for travelling to the US?
What's the nature of your visit?
How will you pay for your trip?
What do you do for a living?
How much money do you earn?
What family do you have in your home country?
What assurances can you give that you won't overstay your visa in the US?