Schengen Visa for Canadian Citizens
The Schengen Visa is a short-stay visa that allows eligible nationals to travel to any country within the Schengen Area for up to 90 days within a 180-day period.
For inquiries and support with Schengen Visa applications, contact Total Law today at +1 844 290 6312. An immigration lawyer is available 24/7 to provide you with all the necessary assistance.
The Schengen Area
The Schengen Area constitutes a group of 26 European countries that abolished their internal borders to allow free movement between each other. Schengen member countries have common rules for controlling external borders and cooperative police and judicial system to help them fight common threats. The Schengen Area is currently the most extensive free travel territory in the world as there are no border controls within member countries.
Schengen member countries are mostly members of the EU and EEA, alongside Switzerland. However, certain European nations, such as Romania and Bulgaria, are not members of the Schengen zone. Below is a full list of the countries in the Schengen Area:
Austria
Belgium
Czech Republic
Denmark
Estonia
Finland
France
Germany
Greece
Hungary
Iceland
Italy
Latvia
Liechtenstein
Lithuania
Luxembourg
Malta
Netherlands
Norway
Poland
Portugal
Slovakia
Slovenia
Spain
Sweden
Switzerland
"I'm very happy with the standard of training received on the OISC Level 1 course, i passed my exam. Thank you!"
"My application was approved and a huge weight has been lifted from our shoulders this year "
"We used this service for the spouse visa extension application to assure that all the information was valid and correct."
The Schengen Visa
The Schengen Visa is a short-stay visa that permits eligible persons to travel freely between countries in the Schengen Area. The Schengen visa mostly appeals to non-Schengen and non-EU/EEA nationals that do not have free movement rights within the European Union.
The Schengen visa is the most common type of visa that non-EU/EEA citizens can use to enter Europe.
A Schengen visa holder can stay in a Schengen country for 90 days and even travel to other Schengen states during that period.
However, the Schengen visa does not allow holders to:
Live permanently or claim permanent residency in any Schengen country
Study or work in Schengen countries
To live, study or work, you must apply for a visa specific to the European country where you want to carry out these activities.
Schengen Visas Categories
There are two categories of Schengen visas based on the number of Schengen countries they allow you to visit. These categories include:
Uniform Schengen visa
Limited Territorial Validity visa
The Uniform visa allows you to stay in the Schengen area and travel between member countries for up to ninety days within a six-month period. There are three visa types in this category:
The single-entry visa that allows holders to enter a Schengen country only once and stay until the expiration of the visa validity.
The double-entry visa that allows holders to enter a Schengen country twice within the time of visa validity.
The multiple-entry visa that allows holders to enter and leave the Schengen Zone multiple times provided the Schengen visa is valid.
A limited territorial validity visa allows a holder to only travel to the country for which they were issued a Schengen visa. This visa is only granted in exceptional cases.
The third category of Schengen visas is known as the airport transit visa. The airport transit visa is issued when a non-Schengen national has to transit between airports for a flight change in a Schengen state or has to wait overnight within a Schengen state.
National Visas
The Schengen visa is a short-stay visa that allows holders to stay in the Schengen area for 90 days maximum. Visa holders cannot live permanently, work or study in any of the Schengen States. If a visa holder plans to do any of these, they must apply for a national visa for the country where they want to reside.
The national visa is a single-entry short-stay visa that details specific activities that the holder can engage in while in a Schengen country.
Schengen Visa Application Process
You must submit your application at least 15 days and no earlier than three months before you intend to travel to the Schengen area.
Schengen visa applicants must complete the following steps:
Complete the online application form and book an appointment
The first step in applying for a Schengen visa is to complete the online application form. After filling out the form, you are to print and sign two copies of the submitted form. The next step is to book an appointment with the embassy or consulate of the Schengen State you intend to visit.
Gather supporting documents
As part of your application, you will be required to submit specific supporting documents. The documents which you will present at the consulate of the issuing country include:
Your valid passport with at least two empty pages. Your passport must have been issued within the last ten years and be valid for at least three months after the date you leave the Schengen territory
Your completed and signed visa application form
Evidence that you intend to return to your home country, such as a purchased return ticket or enough funds to buy one
Two recent photographs conforming to International Civil Aviation Organization standards.
Proof of paid application fees
Travel insurance that covers any emergency medical and repatriation
Complete itinerary, including details of booked accommodation and means of transport within the Schengen Area
Evidence that you can support yourself financially during your trip
Ensure that you have all of these documents gathered and filed properly, as any missing documents could prolong the time to get your visa.
Attend the interview and pay visa fees
On the day of your appointment, ensure that you arrive at the consulate early to submit your documents. Your fingerprint will be collected if you have not applied for a previous European visa.
After submitting your documents to the consulate, you must pay the visa fee, which is €80 for adults and children above 12 and €45 for children between the ages of six and twelve.
After paying the fees, you will receive a receipt, which you must keep to pick up your processed application. The visa fee will not be reimbursed if your visa application is denied.
If your Application is Accepted
If your application is accepted, the visa office of the issuing country will send you a mail informing you of its decision and how you can pick up your visa. They will place a visa sticker on your passport, which you will then use to travel to your destination.
When you arrive at a Schengen port of entry, you must present your passport with the visa sticker. The border agent at the port of entry might inquire about your travel in more detail. They will give you an entry stamp in your passport before permitting you to enter the territory. You must adhere to all the rules of the territory and leave the area once your 90 days are up.
How Long Does it Take to Process a Schengen Visa Application?
Normally, it takes 15 days for the consulate to process Schengen visas and send you a decision. However, processing times may be longer if the consulate requires you to send further information.
You may be able to receive faster decisions if:
You are the family member of a European Union (EU) or European Economic Area (EEA) citizen, and your EU/EEA citizen family member is travelling to or is residing in a member state other than that of which they are a citizen.
You are accompanying an EU/EEA citizen or planning to join them in the Schengen State of destination.
How can Total Law Help?
Total Law's team of expert immigration lawyers is always on hand to help you with your visa troubles. The requirements of the Schengen visa can be pretty perplexing. However, we aim to ensure you have a seamless application process and get your visa without hassles.
Our immigration attorneys will help you determine your eligibility for this visa, gather supporting documents, and file the most robust application on your behalf. We will be on hand 24/7 to answer all your questions and address your concerns. Do not hesitate to call us today at +1 844 290 6312 or use the online form to get in touch with one of our immigration lawyers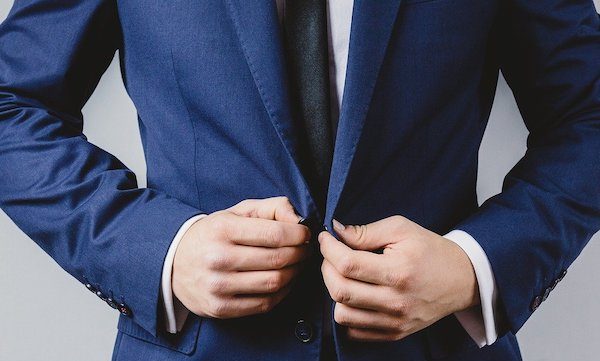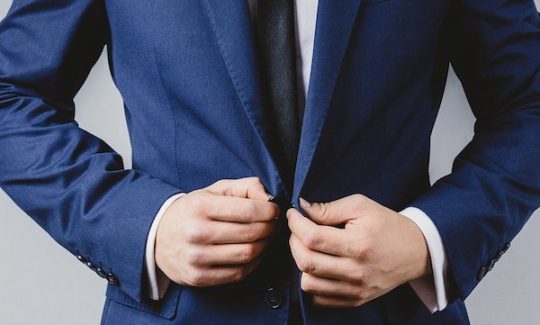 Advice Package
Comprehensive immigration advice tailored to your circumstances and goals.
Application Package
Designed to make your visa application as smooth and stress-free as possible.

Fast Track Package
Premium application service that ensures your visa application is submitted to meet your deadline.
Appeal Package
Ensure you have the greatest chance of a successful appeal. We will represent you in any case.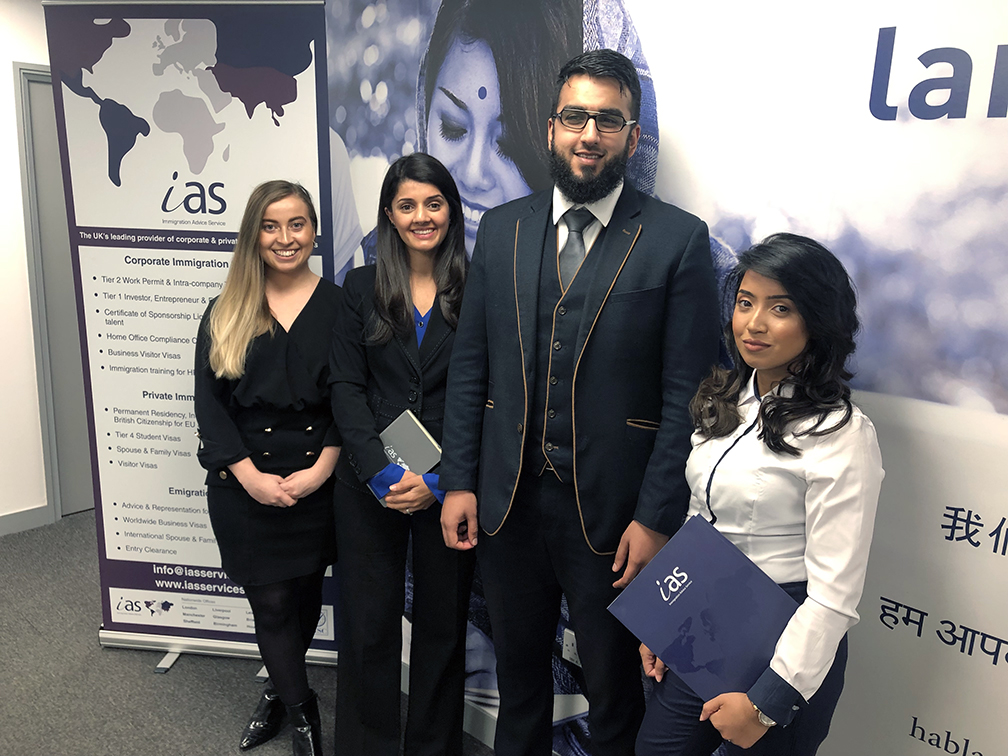 The Advice Package
During this untimed Advice Session with our professional immigration lawyers in London, you will receive our comprehensive advice, completely tailored to your needs and your situation.
Request the Advice Package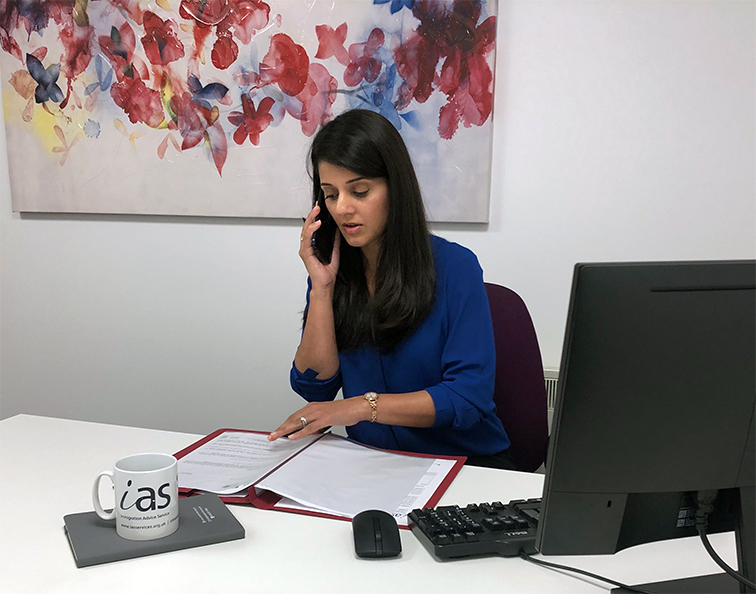 The Application Package
With our Application Package, your dedicated immigration lawyer will advise you on your application process and eligibility. Your caseworker will then complete and submit your forms to the Home Office on your behalf.
Request the Application Package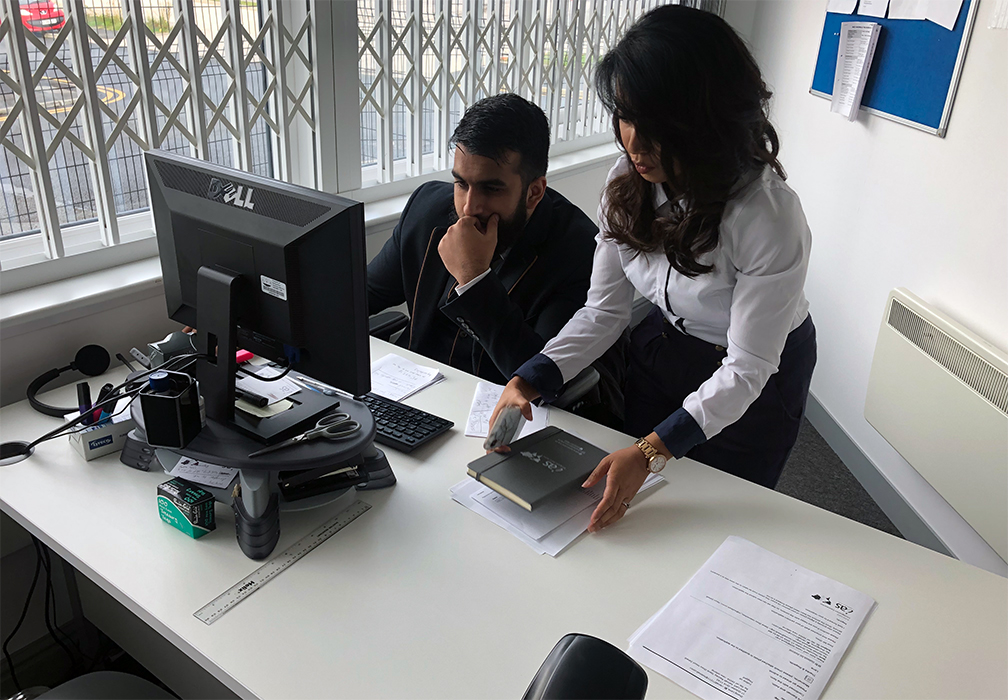 The Fast Track Package
Our Fast-Track Application Package is a premium service for those who need to submit their application in time with their deadlines. Your case will become a top priority for our lawyers and you will benefit from our highest-quality services.
Request the Fast Track Package
The Appeal Package
By choosing our Appeal Package, you can rely on our lawyers' legal knowledge and experience to ensure you have the highest chance of a successful appeal. We will also fully represent you in any hearings/tribunals.
Request the Appeal Package
Related pages for your continued reading.
Frequently Asked Questions
If you have family members or dependents, they can visit the Schengen area with you. Each of you must make separate applications.
The Schengen visa cannot typically be extended. However, under certain circumstances such as; force majeure, humanitarian reasons, or severe personal reasons like health challenges, you may be allowed to extend your stay in the Schengen Area.
You must apply for the visa extension before the expiration of your visa. If you have stayed in the Schengen area for more than 90 days within six months, you will not be allowed to extend your visa. When applying for an extension, you must show strong proof that you cannot leave the country before the expiration of your visa.
If you overstay in the Schengen territory, you will be deported by the authorities. In addition, you will be blacklisted and risk never receiving a Schengen visa again.