Labour Market Impact Assessment
A Labour Market Impact Assessment (LMIA) is a document that gives a Canadian employer permission to hire most types of temporary foreign workers.
To get help with applying for an LMIA or a work permit for Canada, call Total Law's specialist immigration lawyers now on +1 844 290 6312.
What is a Labour Market Impact Assessment (LMIA)?
A Labour Market Impact Assessment (LMIA) is a document that is needed by most employers in Canada before they can hire a temporary foreign worker (TFW). There are however a number of exemptions to this. An LMIA is issued by Employment and Social Development Canada (ESDC) and usually lasts for a maximum period of 6 months from the point of issue, but currently, this has been extended to 9 months.
The purpose of the LMIA process is for ESDC to verify that the impact on the labor market in Canada will not be detrimental if an employer hires a foreign worker. This effectively means that the employer has to prove they are unable to find a suitable local Canadian worker. Evidence of recruitment efforts must be provided to show this, such as the advertising carried out, how many Canadians applied, how many were interviewed and why they are not suitably qualified for the role.
An LMIA allows a TFW to obtain a work permit. Obtaining a Canadian work permit is usually a two-step process:
Employer submits an LMIA application to ESDC
Foreign worker submits a work permit application to Citizenship and Immigration Canada (CIC)
Under the LMIA system job positions are divided into two categories:
High-wage: Jobs whose salary meets or exceeds the median wage in the province where the job is located.
Low-wage: Jobs whose salary is below the median wage in the province where the job is located.
Unlike high-wage workers, low-wage workers have a cap that restricts the number of workers an employer can hire. A Canadian business with more than 10 or more employees applying for a new LMIA is subject to a cap of 10% on the proportion of their workforce that is allowed to be made up of low-wage temporary foreign workers. This cap has some exceptions and is not applied to certain situations, including hiring TFWs for on-farm agricultural positions.
Once an employer receives a positive LMIA, the foreign worker can apply for a work permit.
"We used this service for the spouse visa extension application to assure that all the information was valid and correct."
"Thanking you so much for helping me and my wife live together for now and the distant future. We are grateful for your help and patience. "
"Spouse visa uk application was successful after working with your staff. I recommend this company the IAS for immigration services. "
Who is exempt from the LMIA requirement?
How to find out if you need an LMIA
The majority of Canadian employers need a Labour Market Impact Assessment before they can hire a temporary foreign worker. Before you start the hiring process, you will need to determine if you do need an LMIA or if you may be exempt from this requirement.
To check if you and the TFW you want to hire are exempt from needing an LMIA or work permit, here are the steps you can take:
LMIA exemptions
Below are some of the most common LMIA exemptions. However note that even if a job is LMIA-exempt, foreign workers must still obtain a work permit in order to work in Canada.
Certain professions including experienced healthcare and essential workers, tech professionals, self-employed graphic designers, writers
Dependents (spouse and children) of foreign workers who hold a Canadian work permit for a skilled position (but not working holiday visa holders).
International Mobility Program (IMP) – this program enables Canadian employers to hire TFWs without the need for an LMIA
International Agreements – jobs included in an international trade agreement, including:

North American Free Trade Agreement (NAFTA)
Canada-Chile FTA / Canada-Peru FTA / Canada-Colombia FTA / Canada-Korea FTA
Canada-European Union Comprehensive Economic and Trade Agreement (CETA)
General Agreement on Trade in Services (GATS)

Jobs included in an agreement between the federal government and a provincial/territorial government.
Canadian Interest Exemptions – jobs that are in the best interests of Canada.
Intra-Company Transferees
Foreign workers with no other means of support
Certain permanent resident applicants living in Canada
Individuals in certain other humanitarian situations
LMIA exemptions and requirements can be complex to work out. Get in touch with Total Law for assistance with hiring foreign workers in Canada or with your work permit application.
Employer requirements for LMIA
There are a number of requirements to be met when an employer applies for an LMIA, as follows:
The business must provide goods or services to the public
The TFW job must be a salaried position
There is a genuine need for a foreign worker
The business has not laid-off employees in the 12-months period preceding application
Advertise the job vacancy in the Canadian job market for at least four weeks before applying for an LMIA, including using 2 or more other recruitment methods in addition to advertising on Job Bank
High-wage positions – the employer must have a transition plan that shows how they plan to reduce their reliance on TFWs
Low-wage workers – employers submitting LMIA applications for low-wage positions must provide low-wage workers with adequate transportation to and from Canada at their own expense
Low-wage workers must also be provided with adequate housing for the duration of their employment in Canada
The language requirement of the job advertised and the LMIA must only be English and French. If another language is needed the employer must provide the reasons for this
Employers are required to show they understand that they cannot lay off  or cut the hours of Canadian workers if they employ foreign workers
There are also requirements to submit a number of supporting documents for an LMIA application.
Employers hiring for certain occupations, such as airlines requesting foreign pilots, may face additional requirements.
How to apply for an LMIA
An employer can apply for an LMIA as early as 6 months before the planned start date for the job position.
LMIA application process
The LMIA application process that you need to follow is determined by whether the position is considered to be high-wage or low-wage, and the stream that you are applying through. The LMIA process has the following streams:
Global Talent Stream
Agricultural Stream
Seasonal Agricultural Worker Program
Permanent Residence Stream
In-Home Caregivers
High-Wage Stream
Low-Wage Stream
LMIA applications are processed in multiple locations across Canada, depending on the stream or job location, and it's vital you send your application to the appropriate office, to avoid processing delays.
You can submit your LMIA application by physical mail, online or via email.
By Mail
You will need to submit the LMIA application in hard copy format by mail, to the appropriate Service Canada Processing Centre.
Online
Submitting your application online is a more efficient application method. You can do this via their online portal. To login to LMIA Online, an employer (or third party if applicable) needs to have a valid Job Bank user account for authentication purposes.
By email
You can email your LMIA application and supporting documents to the appropriate email address based on your stream and job location, which can find on this page. Documents must be in PDF, RTF, TXT or in JPG format and must not be over 4MB in size.
LMIA refusals
Note that there can be certain conditions where an LMIA is refused to be processed. These conditions include:
Regulatory authority
Public policy considerations in ministerial instructions
Certain positions in accommodation and food services and retail trade sectors
If your LMIS application is refused, you will not be charged the processing fee. You will be informed by letter and this will include the reason for your LMIA application not being processed.
Applying for an LMIA can be complicated if you are not familiar with the process. Contact Total Law to get help with your LMIA application and maximise your chances of your hiring process or work permit proceeding without delay.
Required documents
Employers applying for an LMIA are assessed against certain criteria for which supporting documents must be submitted. The requirement for additional supporting documents depends on whether you have made a previous LMIA application and the type of LMIA application you are submitting.
If you have received a positive LMIA decision in the past two years with the most recent LMIA decision being positive then you may be exempt from providing some or all supporting documents.
If you are not in receipt of a positive LMIS decision in the last 2 years, then you must supply supporting documents along with your application. The list below covers most cases, however, there could be additional documents needed depending on your LMIA stream.
Canada Revenue Agency documents – Most recent documents
Ability to fulfill terms of the job offer – This is required if you are not in receipt of a positive LMIA from the last 2 years. For example T2 Schedule 100 Balance sheet information, T3010 Registered charity information return, an attestation (by a lawyer or accountant) confirming that your business will be able to meet all financial obligations to any temporary foreign worker you hire. For trucking positions, additional documentation is required such as a current copy of your carrier profile and current fleet insurance
For all private household employers – Most recent Canada Revenue Agency notice of assessment (NOA) and documentation showing your income exceeds the low income cut-off (LICO) produced by Statistics Canada if you are a family or private household hiring a worker
Proof of providing a good or service – This is required if you are not in receipt of a positive LMIA from the last 2 years. For example:

your valid m

unicipal/provincial/territorial business license

T4 summary of remuneration paid
PD7A Statement of account for current source deductions
an attestation confirming that you are engaged in a legal business that provides a good or a service in Canada where an employee could work and a description of the main business activity

Permanent residency stream only (excl. Quebec) – Confirmation that the business has been operating for at least one year
In-home caregiver positions – Proof of address if different to employer's. Examples can be driver`s license, utility bill, provincial/territorial identification card, bank statement, CRA notice of assessment or a statement of other government benefits such as CPP, OAS or GIS
Note that trucking positions, positions onboard a foreign vessel undertaking coastal trade in Canadian waters, and in-home caregiver positions require additional documents to be submitted to prove that the employer has a reasonable employment need.
Note that any document submitted in a language other than official languages (English or French) must be accompanied by the English or French translation. You will need to obtain an affidavit from the person who completed the translation attesting to the accuracy of the translation.
Incomplete applications and supporting documents are not returned to the employer so it's important to only send copies of documentation, not originals.
Since there are many factors to consider when determining which supporting documents you need to supply, we highly recommend the services of Canadian immigration specialists to avoid delays in your hiring process. Contact Total Law now for timely advice on the LMIA and Temporary Foreign Worker Program.
How long does it take to obtain an LMIA?
The standard processing time for an LMIA to be issued varies according to the stream you are applying for, and a high-wage application usually takes longer than a low-wage application. On average, it can vary between 8 and 33 business days, though in some cases this can be longer.
Expedited LMIA processing
Certain applications are processed within 10 business days if they meet at least one of these criteria (excluding applications for positions within Quebec):
 Jobs for skilled trades on the list of eligible occupations where the wage is at or above the provincial or territorial hourly median wage
Jobs with wages in the top 10% of wages earned by Canadians in that province or territory
Jobs with a short duration of 120 days or less where the wage is at or above the provincial or territorial hourly median wage
Jobs under one of IRCC's Express Entry eligible programs
Note that this expedited service is only performed if:
Your application is complete
No additional clarification of any aspect of your application is required
You have not been selected for a compliance review
What are the LMIA fees?
All employers wishing to hire a temporary foreign worker to Canada must pay the following fees:
Processing fee of $1,000 CDN
"Privilege fee" of $100 CDN
Certain LMIA applications for in-home caregivers may be exempt from this fee.
What happens after the LMIA is approved?
If you receive a positive LMIA, these are the next steps to take:
Ensure the temporary foreign worker has signed the employment contract and that he or she has a copy of it, if applicable
Give a copy of the LMIA and Annex A to the temporary foreign worker (they will need these to obtain their Canadian work permit)
Inform the temporary foreign worker to apply for permanent residence or work permit before the LMIA expiry date
If your LMIA was an Unnamed LMIA, you must submit the Foreign Worker Name template provided with the LMIA to the Service Canada Processing Centre as soon as you know the name of the TFW
NB: for privacy reasons, Annex B that is provided with your positive LMIA is for your records only and must not be shared with the TFW
The foreign worker will then apply for a work permit, for which they will need to submit the following:
• Job offer letter
• Job contract
• Copy of the LMIA
• LMIA number
If a negative LMIA is issued to the employer then unfortunately the employer is not approved to hire a foreign national.
Get help with an LMIA or Temporary Work Permit
Applying for an LMIA in Canada can be confusing if you are not familiar with Canadian immigration processes. Total Law has immigration specialists standing by to help you with your LMIA or work permit application.
At Total Law we understand that there is a lot at stake when you're planning to move to a new country for work, or if you're hiring foreign workers. Total Law is an immigration law firm that provides professional legal services for Canadian immigration matters.
We offer a tailor-made service that includes the following:
Expert review of your situation
Assessment of your eligibility for an LMIA or Candian work permit, as applicable
Detailed support with all stages of the process, including recruitment requirements guidance, if applicable
Liaison with Canadian immigration authorities on your behalf
Contact us via our quick online inquiry form, or call us on +1 844 290 6312 to discuss the best way we can help you.

Advice Package
Comprehensive immigration advice tailored to your circumstances and goals.

Application Package
Designed to make your visa application as smooth and stress-free as possible.

Fast Track Package
Premium application service that ensures your visa application is submitted to meet your deadline.

Appeal Package
Ensure you have the greatest chance of a successful appeal. We will represent you in any case.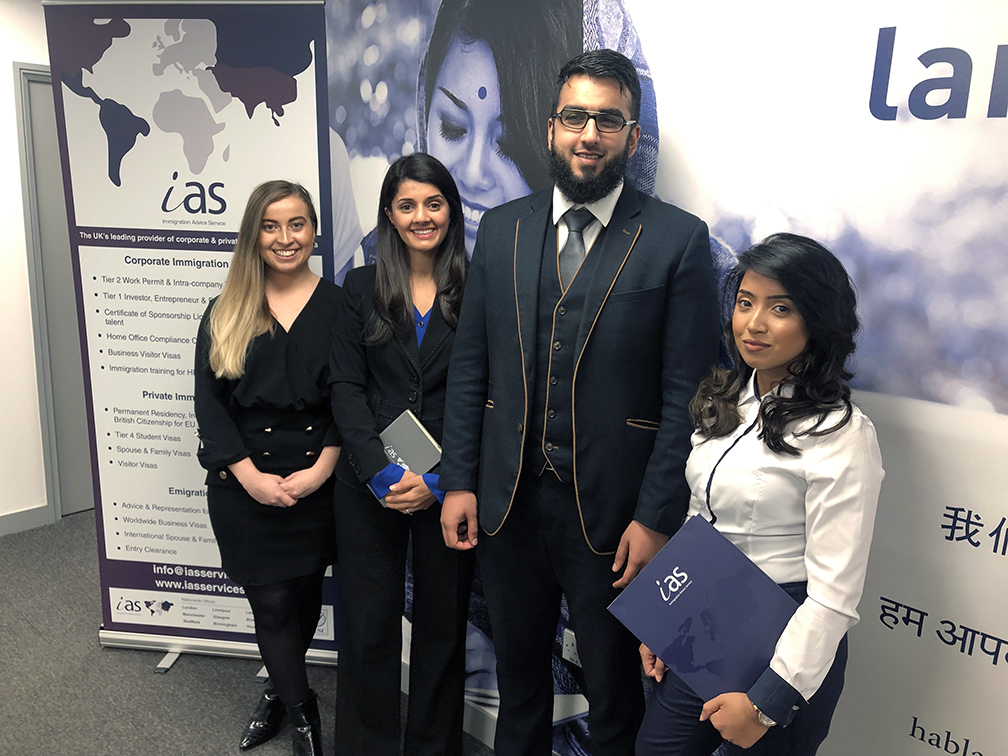 The Advice Package
During this untimed Advice Session with our professional immigration lawyers in London, you will receive our comprehensive advice, completely tailored to your needs and your situation.
Request the Advice Package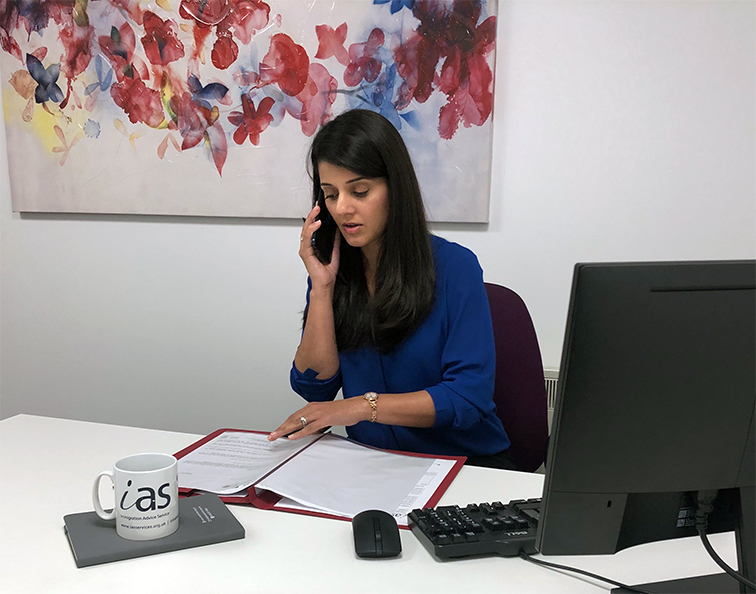 The Application Package
With our Application Package, your dedicated immigration lawyer will advise you on your application process and eligibility. Your caseworker will then complete and submit your forms to the Home Office on your behalf.
Request the Application Package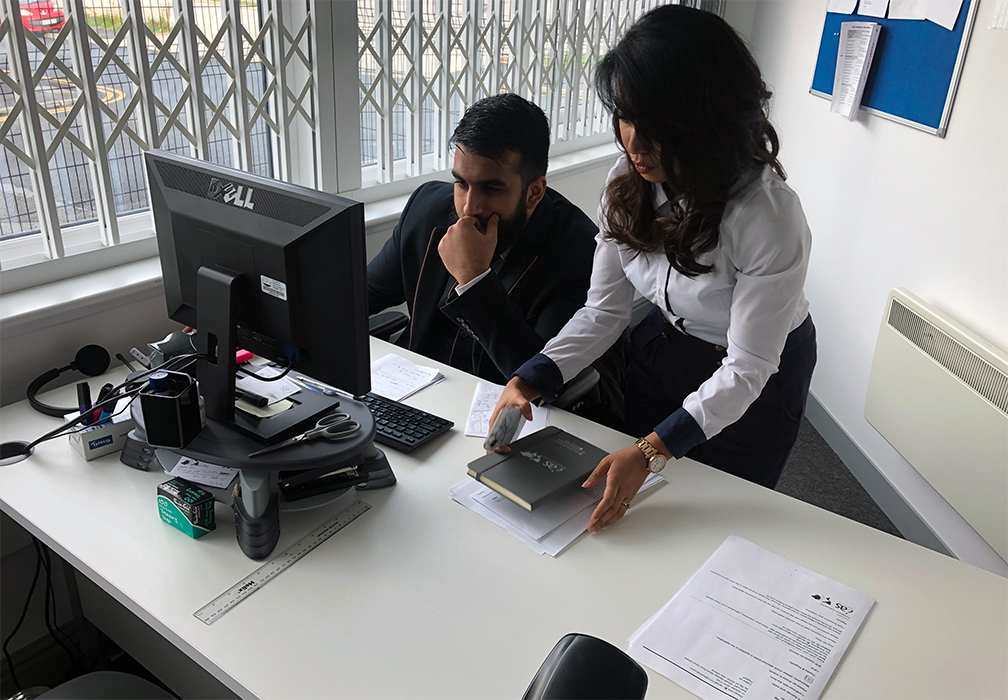 The Fast Track Package
Our Fast-Track Application Package is a premium service for those who need to submit their application in time with their deadlines. Your case will become a top priority for our lawyers and you will benefit from our highest-quality services.
Request the Fast Track Package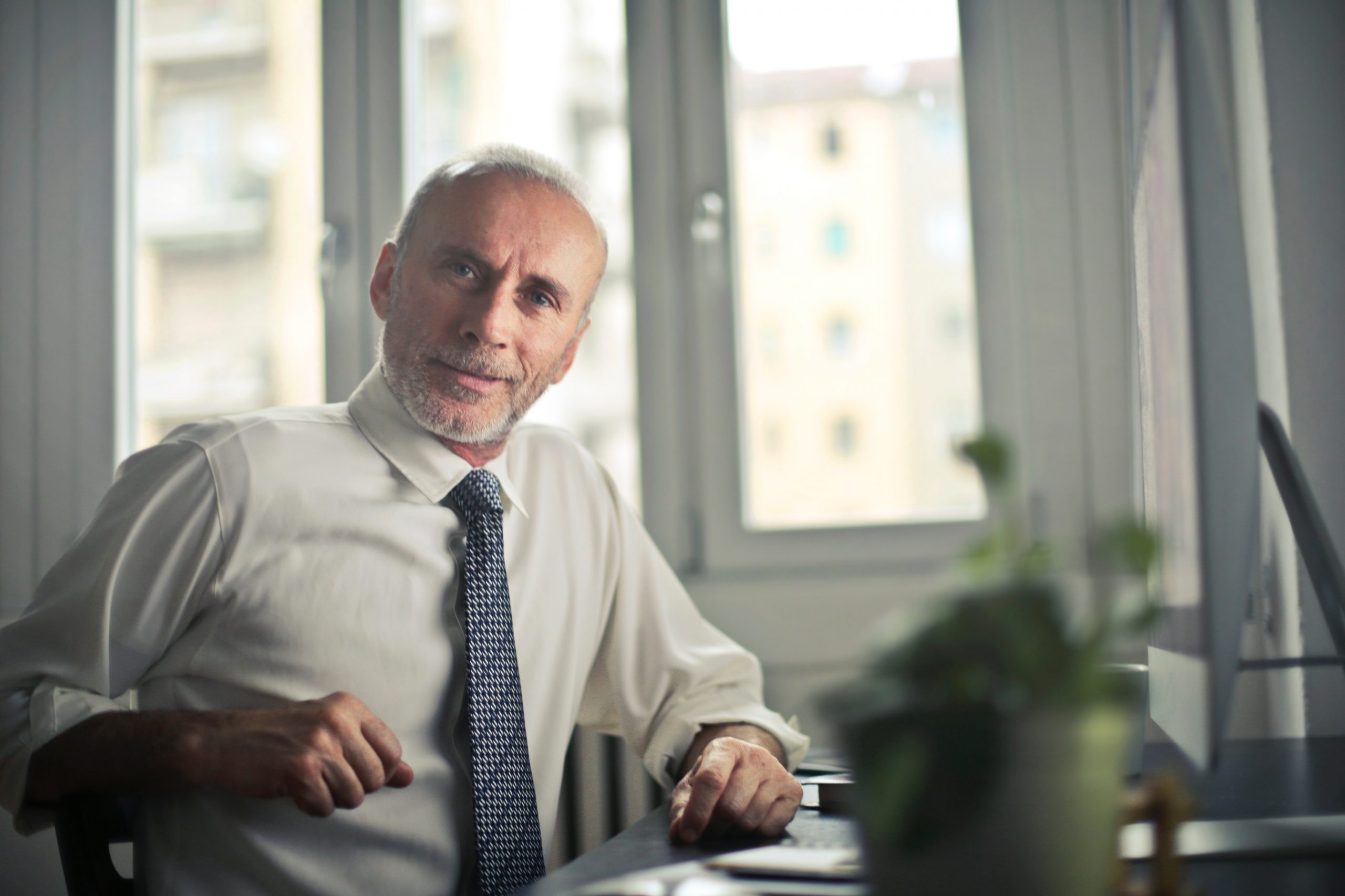 The Appeal Package
By choosing our Appeal Package, you can rely on our lawyers' legal knowledge and experience to ensure you have the highest chance of a successful appeal. We will also fully represent you in any hearings/tribunals.
Request the Appeal Package
Related pages for your continued reading.
Frequently Asked Questions
The majority of Canadian work permits require a Labour Market Impact Assessment (LMIA). However, some types of of Canadian work permits are LMIA-exempt.
You can find out the most common LMIA exemptions here.
Even if a job is LMIA-exempt, foreign workers must still obtain a work permit in order to work in Canada.
Employers that employ TFWs may be inspected to ensure they are meeting their responsibilities under the Temporary Foreign Worker Program or International Mobility Program.
If an employer is found to be non-compliant, they may receive either or both of the following:
A monetary penalty
A ban from hiring temporary workers
You can find ineligible employers on this webpage on the Canadian government's website. It shows the reasons for non-compliance and the penalty amounts.