Canadian Citizenship Application
Canadian permanent residents who wish to take the final step in becoming naturalized Canadian citizens can do so by applying for Canadian citizenship. Other individuals can apply for citizenship as well.
For more information about Canadian citizenship, how to apply, and what becoming a Canadian citizen means, reach out to one of our friendly immigration advisers on +1 844 290 6312, or contact us online today.
Overview of Canadian Citizenship
If you hold permanent residence status in Canada, you may wish to apply for Canadian citizenship to become a fully-fledged, naturalized citizen.
There are other ways to become Canadian citizens as well, including citizenship by birth and citizenship by adoption. This page will focus on citizenship by naturalization.
There are a few benefits of becoming a Canadian citizen as opposed to being a permanent resident, such as:
The ability to apply for certain government jobs that require high-security clearance
The ability to vote and run for public office
Visa-free travel to over 180 countries with a Canadian passport
Never having to worry about losing status
Being able to spend as much time inside or outside of Canada as you like without being subjected to Canadian immigration control
In order to become a citizen, you must prove that you meet the eligibility requirements, as well as prove your language skills and pass a Canadian citizenship test and interview.
Applying for Canadian citizenship can be a daunting process. Help is at hand, however. Total Law's professional and expert immigration lawyers can help guide you through the entire process and ensure that your citizenship application is approved first time round. Call us on +1 844 290 6312, or contact us online today.
"I'm very happy with the standard of training received on the OISC Level 1 course, i passed my exam. Thank you!"
"My application was approved and a huge weight has been lifted from our shoulders this year "
"We used this service for the spouse visa extension application to assure that all the information was valid and correct."
What Are the Eligibility Criteria for Canadian Citizenship?
In order to be eligible to apply for Canadian citizenship, you must:
Have Canadian permanent resident status
Have lived in Canada for 3 out of the last 5 years
Have filed your taxes, if you need to
Pass a citizenship test
Prove your language skills
In addition, you must not:
Be under review for immigration or fraud reasons
Have been asked by Canadian officials to leave Canada (removal order)
Have unfulfilled conditions related to your PR status, such as a medical screening
Successful applicants must also attend a citizenship ceremony and take an Oath of Citizenship to become a Canadian citizen.
Note that there are additional or different requirements if you are:
Applying for a minor (under age 18)
A Canadian applying for your adopted child born outside Canada
A current or former Canadian Armed Forces (CAF) member applying under the fast-track process
A past Canadian citizen who want your Canadian citizenship back (including current and former CAF members)
Also note that you do not automatically become a Canadian citizen when you marry another Canadian citizen. However, you may be a Canadian citizen if you have a Canadian parent or grandparent.
What are the Minimum Residency Requirements for Canadian Citizenship Application?
To be eligible for citizenship, you must meet the minimum physical presence requirement. This requires you to have been in Canada for at least 3 of the previous 5 years before the date of application.
This is equivalent to 1,095 days.
It's recommended that you spend more than the minimum required number of days inside Canada to ensure that you do meet the minimum even if there are any issues with the calculations.
When calculating the time spent in Canada, you may be able to include some of the time you spent:
In Canada as a temporary resident or protected person
Outside Canada if you were a Crown servant or a family member of a Crown servant
Note that extra days spent abroad due to COVID-19 will not count as days in Canada. In addition, time spent serving a sentence for an offence in Canada (such as serving a term of imprisonment, probation or parole) cannot be counted towards your physical presence calculations.
What are the Language Requirements for Canadian Citizenship Application?
If you're between the ages of 18 and 54 on the date you sign your application, you must prove that you can speak and listen at a specific level in either English or French to become a Canadian citizen.
The minimum language requirement for citizenship is level 4 on the Canadian Language Benchmarks (CLB). This means you can:
Take part in short, everyday conversations about common topics
Understand simple instructions, questions and directions
Use basic grammar, including simple structures and tenses
Show you know enough common words and phrases to answer questions and express yourself
In addition to meeting the CLB level required, Immigration, Refugees and Citizenship Canada (IRCC) have a few methods of measuring your language skills, including:
Assessing the proof you send with your application
Noting how well you communicate when you talk to a citizenship official any time during the process
Assessing your language level during a hearing with a citizenship official, if necessary
How Do I Apply for Canadian Citizenship?
You should apply for Canadian citizenship online. If you're not eligible to apply online, however, such as if you don't have a valid email address or require additional accommodations, you may be able to apply on paper.
To apply for citizenship, you must fill in two forms:
Application for Canadian Citizenship – Adults (CIT 0002)
Document Checklist (CIT 0007)
The first form is the application for citizenship itself, while the second form is a checklist of supporting documents you must include in your application (you must include this checklist with your application as well).
You must answer and fill in all of the questions on the application form unless instructed otherwise.
If required, you may also have to fill in the following forms if they apply to your situation:
Residence Outside Canada (CIT 0177)
Use of a Representative (IMM 5476)
Request to Correct a Date of Birth for Citizenship (CIT 0464)
Request form for a Change of Sex or Gender Identifier (IRM 0002)
After completing the necessary forms, you must then pay the application fees. These fees must be paid online regardless of whether you're submitting your citizenship application online or on paper.
After you've paid your fees, you may then submit your application (including all your supporting documents). If you're applying as a family as a group and wish for your applications to be processed together, you will need to place them all into one envelope.
Paper applications should be sent to the IRCC case processing centre in Sydney, Nova Scotia.
What Documents Do I Need to Provide for my Canadian Citizenship Application?
You will need to provide the following supporting documents with your Canadian citizenship application:
A printout of your Online Physical Presence Calculation, or form CIT 0407
A colour photocopy of all pages of your passports or travel documents during your 5 year eligibility period
Photocopies of 2 pieces of personal identification, such as:

A copy of a valid passport or travel document
A Canadian government-issued permanent resident card
Driver's licence
Health insurance card

Photocopies of your proof of English or French language ability (if you're 18 to 54 years old), such as:

Results of a third-party language test
Diploma, certificate or transcripts from a secondary or post-secondary education program in Canada or abroad, where the language of study was English or French
Proof that you have reached the Canadian Language Benchmark (CLB) level 4 or higher through a government-funded language training programs

2 identical citizenship photos
A receipt of payment of fees
If you are 18-54 years of age and unable to prove that you have the necessary English or French language ability due to a medical condition, you must submit supporting evidence of this with your application.
Are you concerned about putting together your documents for your citizenship application? Total Law can assist with our comprehensive document checking service, giving you peace of mind and reassurance that your application meets IRCC's requirements. Call us today on +1 844 290 6312, or contact us online for more information.
What are the Fees and Processing Times for the Canadian Citizenship Application?
For adults who are 18 and over, it costs CAN$ 630 to apply for citizenship.
For minors who are 18 and under, it costs CAN$ 100 to apply for citizenship.
If you're submitting more than one citizenship application at a time, you may pay all of the fees together at once.
It may take around 27 months to process your citizenship application. However, this may vary depending on how busy IRCC are at any given time and the volume of applications they have received.
What Happens After I Apply?
After you submit your application for citizenship, IRCC will look to see if you have answered all the questions on the form, sent all the required documents and paid the fees.
If your application is complete, you will be sent an acknowledgement of receipt (AOR) letter containing your unique client identifier (UCI).
You may use the online tool on IRCC's website to check your application status after you receive your AOR letter.
If your application is incomplete, it will be returned to you with a letter that explains why your application is incomplete and what the next steps are. The letter will tell you:
Which forms, documents or fees are missing
Whether you have to:

Fill out a new application form
Recalculate your physical presence and time that you've lived in Canada

If so, don't forget to include the new calculator printout when you resubmit the application

Submit a new fee receipt
Resubmit any documents
You will be able to reapply for citizenship again at any time after you receive your refusal. However, you must ensure that the original reason for refusal has been addressed and that you're eligible for citizenship before you apply.
You may also wish to seek a judicial review if you believe that your application has been unfairly refused.
If your application for citizenship has been rejected and you're unsure as to why, or would like to learn more about the next steps, Total Law can help. Reach out to us on +1 844 290 6312, or contact us online for more information.
What Happens After My Application is Approved?
If your application for citizenship is approved, you will then be invited to take a citizenship test and interview.
You may receive your invitation within a few weeks after you receive your AOR letter. After this, you will then be notified of the time, date and location about 1 or 2 weeks before your test.
The test is 30 minutes long, consists of 20 questions and may be taken in either English or French. You must answer 15 or more questions correctly in order to pass.
The questions are primarily on the rights and responsibilities of Canadians and Canada's:
History
Geography
Economy
Government
Laws
Symbols
Visit our page on the Canadian citizenship test for more information.
If you pass your citizenship test and interview, you will then need to attend a citizenship ceremony and take the Oath of Citizenship. As well as taking the Oath, you will also receive your citizenship certificate, sign the Oath or Affirmation of Citizenship form and sing the national anthem.
Visit our page on the Canadian citizenship ceremony for more information.
After you successfully complete the citizenship ceremony, you will then be a fully-fledged Canadian citizen.
How Can Total Law Help?
The path to becoming a Canadian citizen can be a fairly long, but ultimately rewarding one.
If you require any additional assistance with your Canadian citizenship application, including what you need to do to be eligible for it and how to go about applying for citizenship, Total Law can help.
We are experts in Canadian citizenship and immigration law, with experience working with people looking to emigrate to, settle in, and become citizens of Canada.
We offer a complete and comprehensive application service, where we take all of the hassle and stress of completing the application out of your hands and ensure that it's completed to the highest of standards. We can also make sure you have the complete set of supporting documents needed through our bespoke document checking service, and provide additional support during the processing stages and while you prepare for your citizenship test and interview.
For more information about the services we offer and what we can do for you, contact us on +1 844 290 6312 or reach out to us online today.
Advice Package
Comprehensive immigration advice tailored to your circumstances and goals.
Application Package
Designed to make your visa application as smooth and stress-free as possible.

Fast Track Package
Premium application service that ensures your visa application is submitted to meet your deadline.
Appeal Package
Ensure you have the greatest chance of a successful appeal. We will represent you in any case.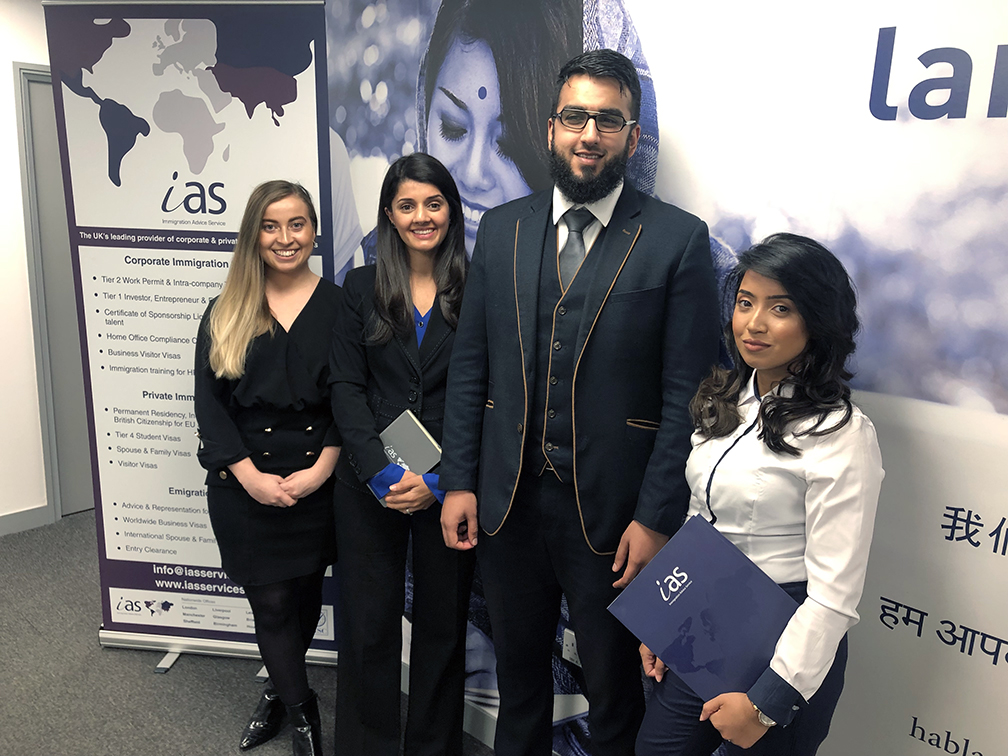 The Advice Package
During this untimed Advice Session with our professional immigration lawyers in London, you will receive our comprehensive advice, completely tailored to your needs and your situation.
Request the Advice Package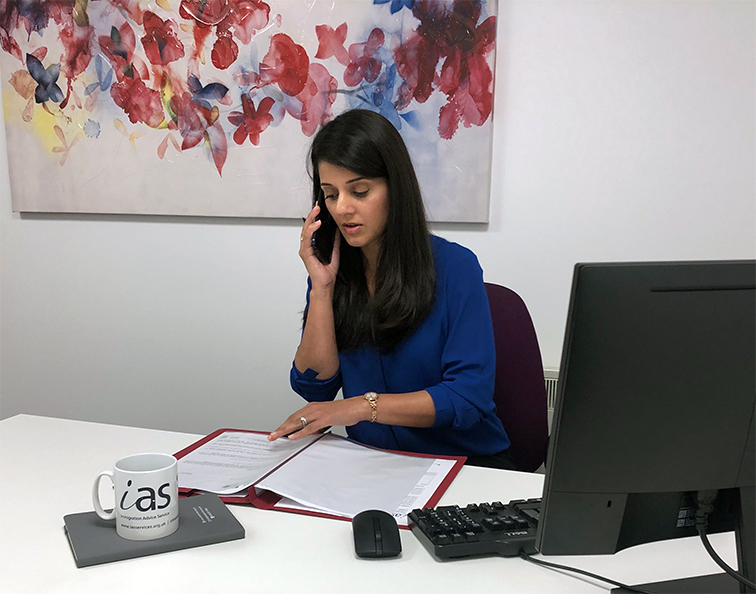 The Application Package
With our Application Package, your dedicated immigration lawyer will advise you on your application process and eligibility. Your caseworker will then complete and submit your forms to the Home Office on your behalf.
Request the Application Package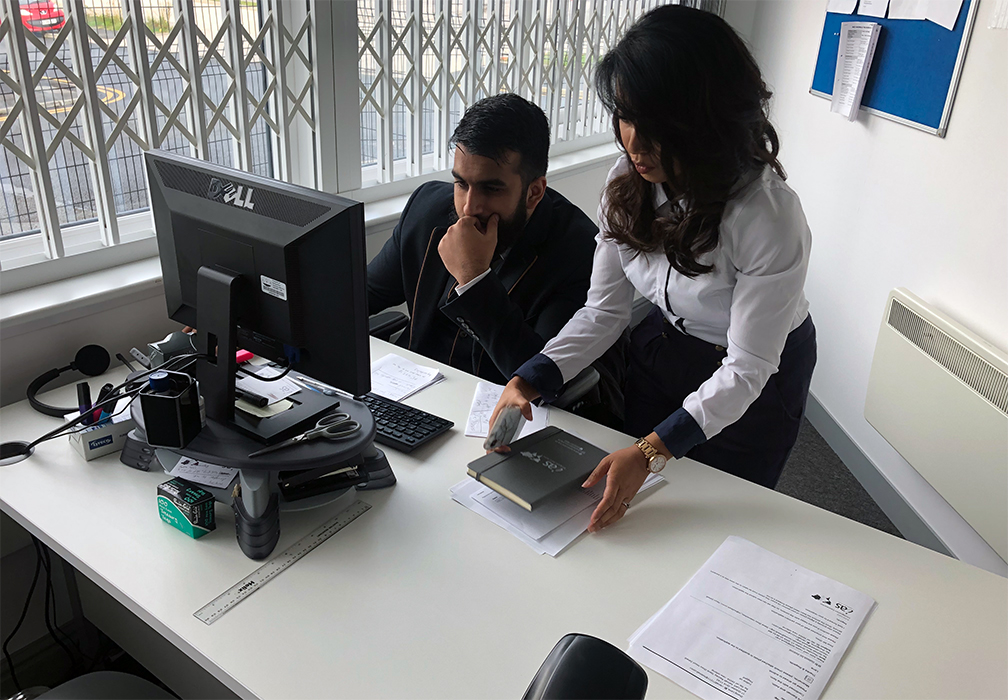 The Fast Track Package
Our Fast-Track Application Package is a premium service for those who need to submit their application in time with their deadlines. Your case will become a top priority for our lawyers and you will benefit from our highest-quality services.
Request the Fast Track Package
The Appeal Package
By choosing our Appeal Package, you can rely on our lawyers' legal knowledge and experience to ensure you have the highest chance of a successful appeal. We will also fully represent you in any hearings/tribunals.
Request the Appeal Package
Related pages for your continued reading.
Frequently Asked Questions
Under the Canadian citizenship act, there are some cases where you cannot become a citizen if you've been convicted of a crime, such as if:
You've been convicted of an indictable offence in Canada or an offence under the Citizenship Act, and:

If IRCC receive your application after June 11, 2015, and this conviction took place in the 4 years before you apply

In the 4 years before you apply, you were convicted of an offence outside Canada that's equivalent to an indictable offence in Canada. This applies:

Even if you were pardoned or granted amnesty
Regardless of when IRCC receive your application

You're in Canada:

Serving a term of imprisonment
On parole
On probation
If you're not sure whether the above situations apply to you, you will need to contact your lawyer or arresting police officer.
IRCC are able to process citizenship applications urgently in certain special cases and emergencies, such as:
If you need Canadian citizenship to:

Apply for a job
Avoid losing your job
Go to a Canadian school, college or university

If you need to travel because of death or serious illness in your family and you can't get a passport in your current nationality
Receiving a successful Federal Court decision on an appeal on a previous application for citizenship
You must indicate on your application that you wish to be considered for urgent processing as well as an explanation of why, and any supporting documents that might support your explanation.
Yes, you can leave Canada after you submit your application. However, you must:
Make sure that you live in Canada long enough to keep your permanent residency (PR) status
Be a permanent resident (when you apply)
Not lose PR status before you take the Oath of Citizenship
Bring your PR card with you when you leave Canada so you can return easily
You must also ensure that you're able to respond to any letters, emails or notices that IRCC may send you.
Yes, Canada allows dual citizenship. However, you must ensure that your initial country of citizenship does so also before you become a Canadian citizen.