Post-Graduation Work Permit (PGWP)
If you are an international student at an eligible Canadian designated learning institution (DLI), you may qualify for a Post Graduation Work Permit. A PGWP will allow you to work at any employer in Canada for as many hours as you wish, and it can also help you acquire permanent residency in Canada.
To get help with applying for a PGWP, call our specialist immigration lawyers on +1 844 290 6312.
What is a Post Graduation Work Permit?
A Post Graduation Work Permit (PGWP) is designed for international students who graduate from an eligible program of study at a Canadian Designated Learning Institution (DLI). A DLI is a school or university approved by a Canadian provincial or territorial government to host international students.
A Post Graduation Work Permit is an open work permit that allows you to work for any employer anywhere in Canada and for as many hours as you would like (full-time or part-time). You can also be self-employed.
A PGWP acts as a bridge to transition from temporary resident status to permanent residency through gaining valuable Canadian work experience under the Canadian Experience Class (CEC) which is managed in the Express Entry system.
Post Graduation Work Permits are Labour Market Impact Assessment (LMIA) exempt. This means it is an easier and faster process for an employer to hire someone with a PGWP since they do not need to meet the extensive requirements of an LMIA and go through the LMIA application process.
You can only get one PGWP in your lifetime. Therefore, you should be strategic in terms of when you apply for it, especially if you are going to be continuing further study or undertaking a longer study program. This is because applying after the longest period of study will mean your PGWP will have longer validity. The maximum validity for a PGWP is three years, whilst the shortest is eight months.
A Post Graduation Work Permit validity cannot be longer than the applicant's duration of study in Canada.
"We used this service for the spouse visa extension application to assure that all the information was valid and correct."
"Thanking you so much for helping me and my wife live together for now and the distant future. We are grateful for your help and patience. "
"Spouse visa uk application was successful after working with your staff. I recommend this company the IAS for immigration services. "
Eligibility requirements for the Canada PGWP
Below are the eligibility requirements for a foreign national to obtain a Post Graduation Work Permit (PGWP):
You must be at least 18 years old.
You must apply within 180 days of completing your studies
Have or had a valid study permit, or had the authorization to study without a study permit.
If applying from within Canada, your study permit must have been valid at some point during the 180 days. If your study permit has expired, you may apply for visitor status before applying for the PGWP.
If applying from outside Canada, you must have been approved for a study permit.
The educational establishment must be an eligible Designated Learning Institution (DLI). It is important to note that not all DLIs offer programs that meet the PGWP requirements. A full list of DLIs that offer PGWP-eligible programs is available on the federal government website.
The course duration must be at least eight months.
Your program of study must be full-time. This doesn't include your final semester, which can be part-time, or if you took an approved leave from your studies.
Your program of study leads to a degree, diploma or certificate
Online or distance-learning courses are eligible only if less than 50% of the program of study's total courses are completed by distance-learning or online.
The educational credentials must be gained in Canada – only a limited overseas component of studies is permitted.
If you transfer between eligible DLIs, this is acceptable if the combined length of study is at least 8 months. However, note that intermittent studies are not eligible for a PGWP, so the study period must be continuous
Provide confirmation from an eligible DLI confirming that you have met the requirements of the program.
Eligible programs
You must graduate from one of the following:
A public post-secondary school, such as a college, trade/technical school, university, or CEGEP (in Quebec).
A private post-secondary school (in Quebec) that operates under the same rules as public schools in Quebec.
A private secondary or post-secondary school (in Quebec) that offers qualifying programs of 900 hours or longer, that leads to a Diplôme d'études professionnelles (DEP—vocational studies diploma) or an Attestation de specialisation professionnelle (ASP—vocational Studies Accreditation);
An ASP can be less than 900 hours if combined with a DEP.
A Canadian private school that can award degrees under provincial law (for example, Associate, Bachelor's, Master's or PhD degree), but only if you're enrolled in a study program that leads to a degree as authorized by the province.
How to apply for a PGWP
In most cases, you must apply online for a Post Graduation Work Permit, but you can also opt to apply by mail. Applying online provides some advantages, such as a quicker processing time, the application being received instantly, the ability to be sure your application is complete before you submit it, and faster submission of any further documents that may be requested. You will also receive updates on the status of your application directly in your online account.
In order to start your Post Graduation Work Permit application online, you will need to create an IRCC secure account. To apply by mail, the application package for a PGWP can be obtained through the Immigration, Refugees, Citizenship Services (IRCC) website.
You must apply for Post Graduate Work Permit within 180 days of receiving confirmation from the DLI that you have completed all requirements of your program of study. This degree completion confirmation could be a degree, diploma, transcript, or official program completion letter from your school.
In most cases, you need to give your fingerprints and photo (biometrics) after you apply.
You have a valid status
You may apply for a Post Graduation Work Permit from within Canada if your study permit is still valid, you have a valid visitor record, or you are on implied status. Implied status here means you are awaiting a decision on extending or changing your status to visitor or student.
Study permit invalid / expired
Applicants whose study permit becomes invalid or expires must either leave Canada and apply for a Post Graduate Work Permit from overseas, or apply to restore their status as a student and then apply for a PGWP. You must apply to restore your status as a student within 90 days after your study permit expires. If you don't apply within 90 days, you must leave Canada.
If your study permit is going to expire before you get your marks, you can either apply for a visitor record to stay in Canada for longer or leave Canada and apply for your PGWP from overseas.
Expired passport
Note that if your passport expires before the PGWP's validity period, you will need to apply for a work permit extension upon the renewal of your passport. This will allow you to receive the full validity of your PGWP. PGWPs can only be extended when the length of the permit could not be provided at the point of application due to the expiry date of the applicant's passport.
Required documents for the Post-Graduation Work Permit
Before you can apply for a Post Graduation Work Permit, you will need to ensure you have the following documents to submit with your application:
Passport – copies of main pages
Travel documents
Photograph
Current immigration document, if you have one
Proof of completion of studies: a degree or diploma, an official letter from your school, or an official transcript
Documents supporting any gap in your studies and showing if the gaps were officially approved or not
Documents to show any part-time study (not including final term) and whether this was approved or not
Documentation clarifying where two programs were combined, if applicable
Documents to support any accelerated learning
Documentation explaining why you exceeded the allowable hours of work, if applicable
In several of the above cases, a letter of explanation written by you should suffice, as long as it covers all requirements and is detailed enough to satisfy all IRCC concerns.
You may need to provide documentation following a medical exam if you are planning to work in the healthcare or childcare fields. If you are required to take a medical exam, this will be shown when you go through the 'Find out if you are eligible' section in your IRCC secure account.
Note that additional documentation may be requested depending on your individual situation and the visa office that processes your application.
How long is a PGWP valid?
The time a Post Graduation Work Permit is valid for is directly related to the length of the study program completed:
Program of study 8 months – your Post Graduate Work Permit will be valid for 8 months also
Program of study between 8 months and 3 years – the PGWP will most likely be valid for the same length as your study program, for example, if your study was for 2 years, the PGWP is likely to be valid for 2 years also
More than one program of study – the times spent studying for each program can be combined, up to a maximum of 3 years
Accelerated studies – if you complete your studies in less time than the normal length of the program, the PGWP should still be assessed on the length of the program of study. For example, if you complete a 2-year program of study in 18 months, you should still be eligible for a PGWP that has a 2-year validity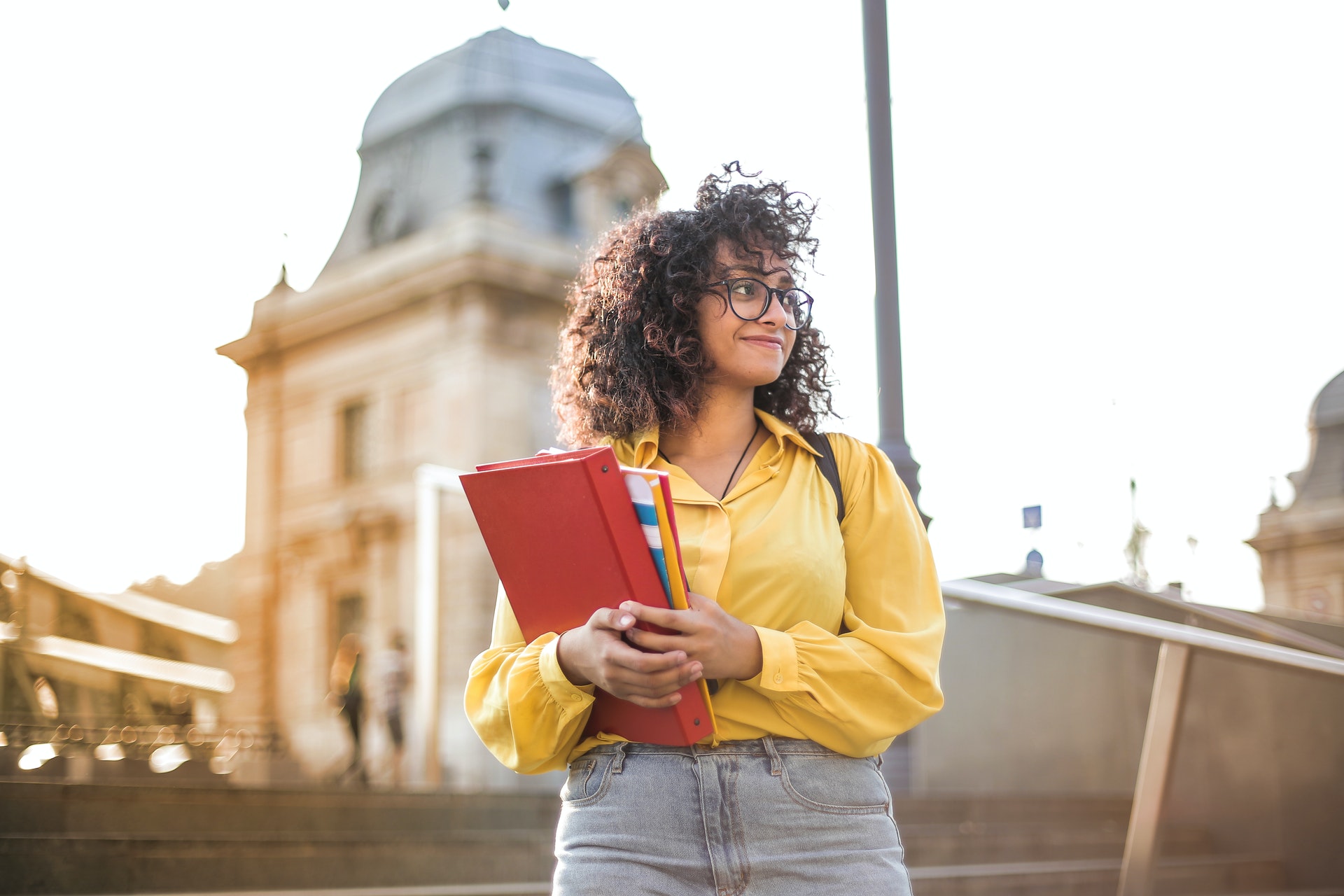 What are the PGWP fees?
When you submit your Post Graduation Work Permit application, you must ensure you pay the required fees as follows:
$255 CDN IRCC PGWP fee, which consists of:

$100 CDN – Open work permit holder fee
$155 CDN – Standard work permit fee

$85 CDN – IRCC biometrics fee, if applicable
$355 CDN – Restore your status as a worker ($200) and get a new work permit ($155). This is applicable if your study permit expired.
How long does it take to obtain a Post-Graduation Work Permit?
The processing time for Post Graduation Work Permit is approximately 2 to 3 months, depending on whether you are applying from within Canada or from overseas.
While you wait for your Post Graduate Work Permit, you are free to work in Canada so long as you apply before your student permit expires.
Once you have confirmation that your studies are complete, you will have 180 days to apply for a Post Graduation Work Permit.
What to do if your PGWP is refused
Suppose you receive a refusal for your Post Graduation Work Permit. In that case, it is important to be sure of the reason why this happened and whether your eligibility for a Post Graduate Work Permit remains intact, in which case you can look into how to remedy the issues and re-apply.
We advise speaking with an immigration expert to receive lawyer representation when re-applying to maximise your chances of successfully supplying all necessary information and ensure the IRCC reconsiders your PGWP application favourably.
After receiving a refusal, you will need to restore your status and provide an adequate explanation to IRCC for the concerns raised in the refusal. The PGWP application must be re-submitted within 180 days from when the study permit expires.
A few common reasons a Post Graduation Work Permit can be refused include:
You studied part-time at some point (excluding the last semester)
You had a break in your studies due to failing a course, a teachers' strike, changing schools or programs, extenuating personal circumstances, or for financial reasons, but the facts and reasons for the break in studies were not presented clearly enough in your application
More than 50% of your program of study was distance-learning
Your study permit expired, and you were out of immigration status when applying and did not include the $200 restoration fee
You applied outside of the 90-day restoration period
You did not include final transcripts confirming that the degree is conferred
You studied at a non-eligible PGWP school
You performed unauthorized work such as working more than 20 hours a week during school, working before school started or working while not enrolled in school
IRCC made a mistake
If your application for a post-graduation work permit is rejected or refused, you are required to stop working as soon as you receive the rejection notification. If you carry on working, any future work or study permits could also be rejected, and you may be asked to leave the country.
Get help with the PGWP
Applying for a Post Graduation Work Permit can be confusing if you are not familiar with Canadian immigration processes.
At Total Law, we understand that there is a lot at stake when you're making long-term plans about your future after your studies are complete. We are an immigration law firm that provides professional legal services for Canadian immigration matters. We have immigration specialists standing by to help you with your Post Graduate Work Permit, study permit or Canadian residency application.
We offer a tailor-made service that includes the following:
Expert review of your situation and immigration status in Canada
Assessment of your eligibility for a Post Graduation Work Permit
Detailed support with all stages of the process
Support with gathering all necessary documentation, and assistance with writing any supporting letters
Liaison with IRCC on your behalf
Contact us via our quick online inquiry form, or call us on +1 844 290 6312 to discuss the best way we can help you gain your work permit.
Advice Package
Comprehensive immigration advice tailored to your circumstances and goals.
Application Package
Designed to make your visa application as smooth and stress-free as possible.

Fast Track Package
Premium application service that ensures your visa application is submitted to meet your deadline.
Appeal Package
Ensure you have the greatest chance of a successful appeal. We will represent you in any case.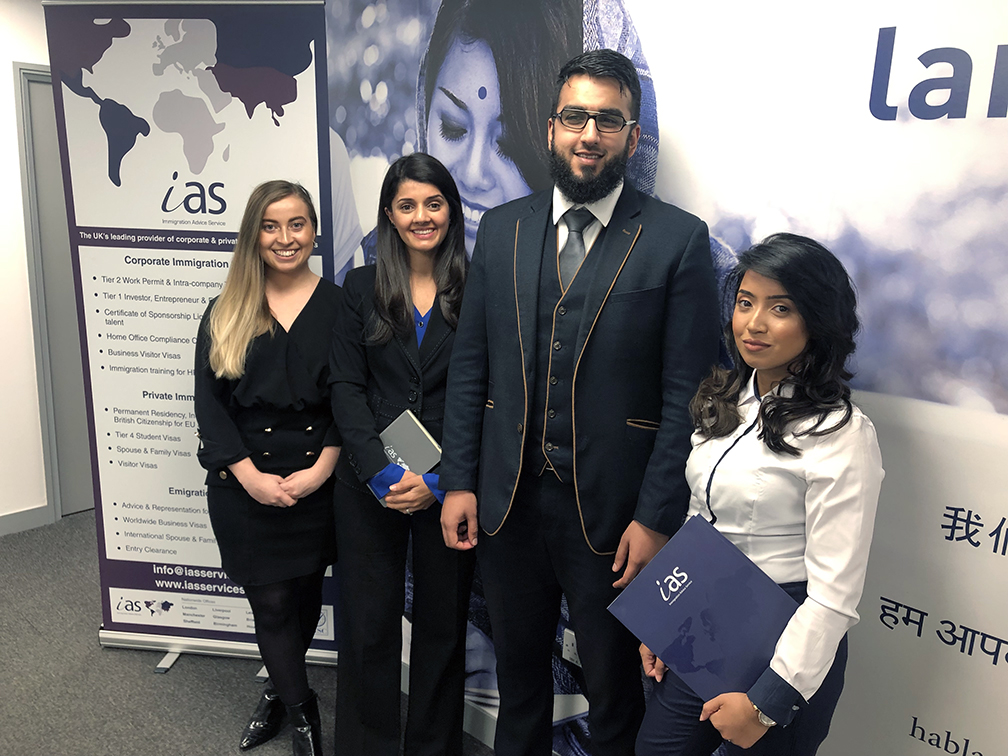 The Advice Package
During this untimed Advice Session with our professional immigration lawyers in London, you will receive our comprehensive advice, completely tailored to your needs and your situation.
Request the Advice Package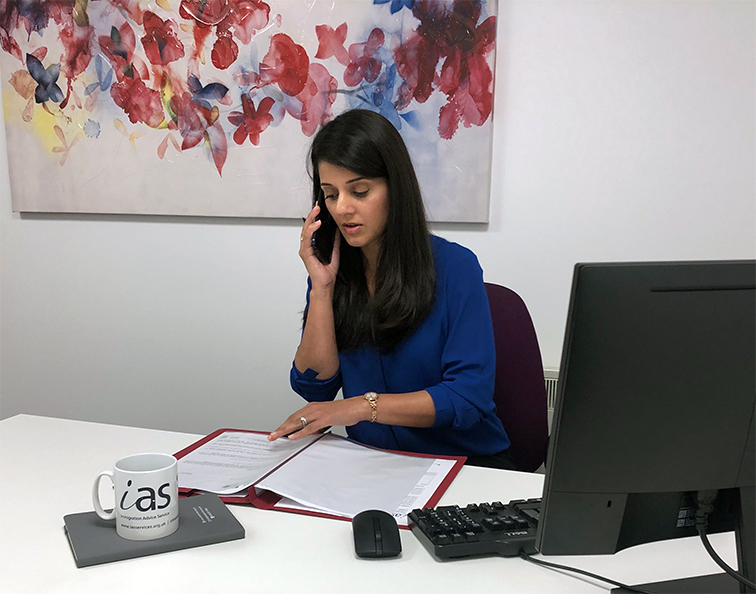 The Application Package
With our Application Package, your dedicated immigration lawyer will advise you on your application process and eligibility. Your caseworker will then complete and submit your forms to the Home Office on your behalf.
Request the Application Package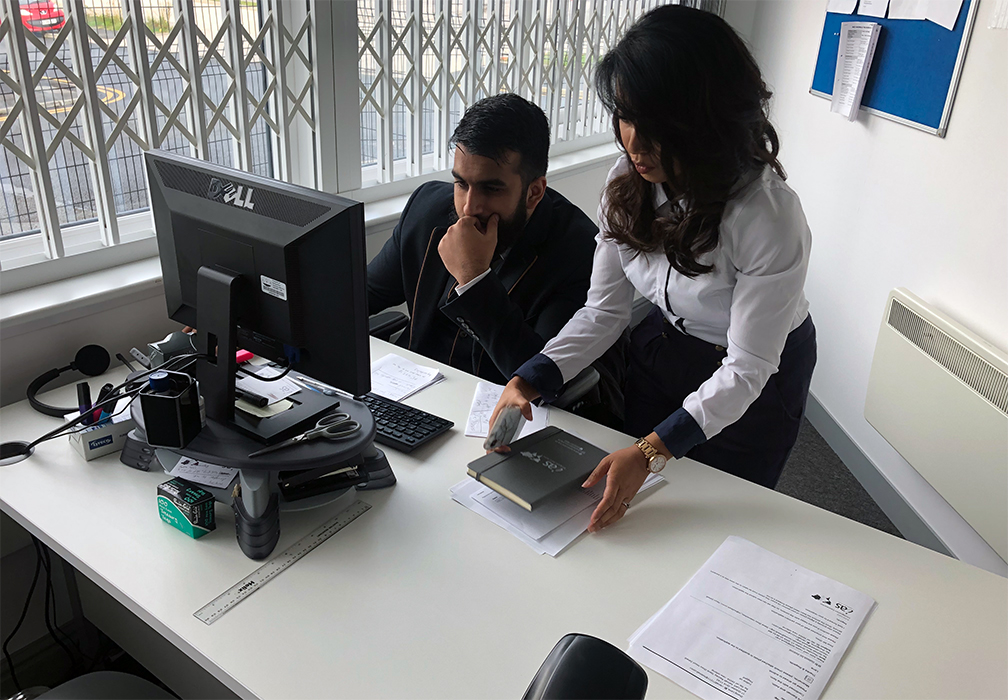 The Fast Track Package
Our Fast-Track Application Package is a premium service for those who need to submit their application in time with their deadlines. Your case will become a top priority for our lawyers and you will benefit from our highest-quality services.
Request the Fast Track Package
The Appeal Package
By choosing our Appeal Package, you can rely on our lawyers' legal knowledge and experience to ensure you have the highest chance of a successful appeal. We will also fully represent you in any hearings/tribunals.
Request the Appeal Package
Related pages for your continued reading.
Frequently Asked Questions
The PGWP is an open work permit. It allows you to work in any occupation anywhere in Canada, and change employers any time you wish. You can also undertake self-employment.
You can work full-time while waiting for a decision on your PGWP application if, at the time of applying, you:
• Had a valid study permit
• Had completed your program of study
• Were eligible to work off-campus without a permit, and
• Did not work off-campus for more than 20 hours per week during academic sessions
If your valid study permit expires, you may be eligible to restore your status and apply, provided you apply within 90 days of it expiring.
If your PGWP is refused, you must stop working immediately.
Yes, you can. When your valid study permit has expired, you must submit your PGWP application within 90 days of losing your status. Two fees are payable at this point: the open work permit fee and the standard work permit fee.
You do not need to make a separate application to restore your status as a student as long as you submit your fee receipt for restoring your status with your PGWP application.
Your spouse and dependent children can come to Canada with their partner to Canada; international students can bring their dependents with them when coming to Canada as full-time students on a valid study permit, depending on your course and institution.
As a post-graduation work permit holder, your partner can apply for an open work permit valid for the same duration as your work permit. They can apply when you are already in possession of your post-graduate work permit. Also, you must be fully employed in a NOC A, B, or O occupation.
The only way to extend your post-graduate work permit is if you were given a permit when your passport was about to expire. Your post-graduate work permit will be about the same time as your passport. You will need to get an extension when you get a new passport. Note that if you need a temporary resident visa to enter Canada, you may also need to extend it when getting other work permits.
There are other ways to extend your stay in Canada. One of them is obtaining a regular Canada work permit. You can apply for either an LMIA or LMIA-exempt work permit, depending on for which you are eligible. Another route is by obtaining permanent resident status; you may be eligible for Canada Experience Class due to your valuable Canadian work experience. Alternatively, you still have the following programs: