UK Visitor Visas - Apply From Canada
The UK Visitor Visa is a short stay visa that generally allows the holder to stay in the United Kingdom for a time period of just six months or less.
If you would like further information on applying for the UK Visitor Visa from Canada, contact Total Law for assistance with your application. Speak to one of our expert immigration advisers today. Call +1 844 290 6312 or use the online contact form to get in touch.
What is the UK Visitor Visa?
Due to the current entry rules, if you hold a valid Canadian passport, you do not require a visitor visa for international travel to the United Kingdom. The entry requirements state the United Kingdom tourist visa is not required for citizens of Canada for a stay up to 180 days, or six months.
However, if you live in Canada via a different type of visa or immigration allowance, but are a national of a different country and do not hold a valid Canadian passport per the government of Canada, you will need to follow the immigration rules set by the UK government.
Also the Standard Visitor Visa. This visa is for individuals who are traveling to the UK for tourism, to visit family, to obtain medical treatment, or for professional purposes.
"I'm very happy with the standard of training received on the OISC Level 1 course, i passed my exam. Thank you!"
"My application was approved and a huge weight has been lifted from our shoulders this year "
"We used this service for the spouse visa extension application to assure that all the information was valid and correct."
Eligibility for the UK Visitor Visa
In order to be eligible for a UK Visitor Visa, you must be able to provide evidence of the reason for your travel to the UK as well as proof that you do not intend to stay for a period of longer than six months.
You must also be able to prove that you have the financial ability to fund your journey to and from the country and have available funds to support yourself during the time you will be in the UK.
Because there are several different categories of UK Visitor Visas the rules for eligibility do vary slightly. In general, you will need to be able to provide comprehensive, detailed evidence that supports your need for a short-term visa and proves your intention to return to your home country.
Immigration rules are strict and the most common reason for rejection of a UK Visitor Visa application is the lack of sufficient supporting documentation.
Categories of the UK visitor visa
Some of the categories for UK Visitor Visa include:
Standard visitor visa
The standard visitor visa allows you to visit family and friends, tour the United Kingdom and perform other approved activities. This is the "general" visitor visa for the UK.
Student Visitor Visa
A Student Visitor Visa is different from a Student Visa in that the Student Visitor Visa is specifically designed for those students who will be visiting the UK for a period of six months or less. This is best for individuals who are planning to study short-term courses or qualifications in the UK.
Child Visitor Visa
A Child Visitor Visa can be used for individuals who plan to visit family or friends or take part in an exchange or study program if they are under the age of 18 years old.
Visitor In Transit Visa
A Visitor In Transit Visa is for when you will be stopping over in the UK for 48 hours or less on your way to another country and you plan to leave the airport during this time. You must be able to provide sufficient evidence of your reason to do so as well as your travel plans.
Business Visitor Visa
You can be eligible for a Business Visitor Visa whether you are employed or self-employed. The Business Visitor Visa is not for those doing paid work in the UK. It is for individuals who plan to visit for six months or less in order to attend business conferences or training, negotiate deals or sign contracts, or other short-term business purposes. It is important to ensure that you meet the specific eligibility requirements for this visa and that you don't require a Skilled Worker Visa or Entrepreneur Visa, which require a different application and have different criteria.
Medical Treatment visa
This allows those from Canada to travel to the UK to receive medical treatment in a private facility or hospital, of which the treatment is paid for by the visa applicant or privately through other means such as family and friends.
Academic Visitor visa
The Academic visitor visa allows foreign nationals to come to the UK to carry out research during a sabbatical or partake in formal exchange arrangements. You may also be able to teach or undertake temporary clinical practice if you are a senior doctor or dentist.
Required Documents for UK Visitor Visa
The documents required will vary depending on the basis of your visa. Generally, you will need to submit:
Two standard size passport photographs
Your current and valid passport with at least one blank page. It must be valid three months after your travel date
Proof of financial stability. You will need to provide documents and evidence that show you have the means to financially support yourself while in the UK. This can be six months of bank statements or payslips from your employer
Information on your accommodations in the UK. This can be the identification information and address of a person you are staying with or a family member in the UK
A detailed travel agenda showing your plans while in the UK. This should show the dates and locations of events that you will attend while in the UK as well as the dates of your travel to and from the country.
Prior passports and documentation of previous travel history over the period of 10 years prior to your application
Proof of ties to your home country and evidence that you plan to return
Employment information if applicable
The receipt of the visa application fee
Criminal history documentation if applicable
Academic and professional certificates if applicable
Certified translations of any documents that were not originally in English
Additional Documents For Professional/Academic Visitors
A letter from your employer in your home country confirming that you are traveling to the UK in order to complete research. The letter should confirm your dates of travel and the purpose of your trip.
A letter from the hosting institution or organization in the UK confirming the reason for your travel.
Additional Required Travel Documents For Private Medical Treatment Visas
Evidence that you have paid the complete cost of your medical care or treatment in the UK
A letter from your doctor or healthcare professional confirming the need for your medical treatment in the UK. This letter must state the length of time needed for treatment as well as the cost and location where you will receive medical care
If you are applying for an extension of the visa, you will be required to obtain another letter stating the reason that the medical care must be continued in the UK as opposed to other sites
How To Apply for a Visitor Visa
You must apply for this visa within 3 months of when you plan to travel. First, check that you meet the eligibility requirements necessary to apply and gather the documentation needed.
Then you will fill out the online application for the UK Visitor Visa online. Once you have submitted your visa application, you will need to schedule an appointment and attend an interview.
You will also need to have your biometric information taken (fingerprints and a photograph) if you are staying in the UK for longer than six months. You will need to make an appointment and pay a small fee at an application centre. Then you will need to obtain your Biometric Residence Permit within 10 days of arriving in the UK.
Costs and Fees of the Visitor Visa
There are varying fees depending on which category of Visitor Visa you are applying for. It is important to estimate all costs involved with your trip as you will need to prove your financial stability in order to be eligible to apply. The following are some examples of application fees:
The application fee for a UK Visitor Visa is generally £89
For private medical treatment for 6 to 11 months; or for an academic to do research for up to 1 year, the UK Visitor Visa application fee is £179.
A long-term visa application fee for 2 years is £337
A long-term visa application fee for 5 years is £612
A long-term visa application fee for 10 years is £767
A visa extension is £993 when applying through the post and £1,583 when applying in person
Note that you may incur additional fees from third parties used in order to obtain documentation for your visa application, or for expedited visa application services.
The UK Long-Term Standard Visitor Visa
A long-term visitor visa can be granted entry to the UK for a period of 2, 5, or 10 years in certain cases. This visa is typically issued to individuals who require to be in the UK for temporary visits on a regular basis.
To be eligible to apply for a long term visitor visa you would need to provide evidence of regular temporary visits to the UK and proof of your intention to leave the UK and return to your home country or another country at the end of the visa period.
Call +1 844 290 6312 or use the online contact form to get in touch with us for assistance with applying for a UK Visitor visa or advice.
Advice Package
Comprehensive immigration advice tailored to your circumstances and goals.
Application Package
Designed to make your visa application as smooth and stress-free as possible.

Fast Track Package
Premium application service that ensures your visa application is submitted to meet your deadline.
Appeal Package
Ensure you have the greatest chance of a successful appeal. We will represent you in any case.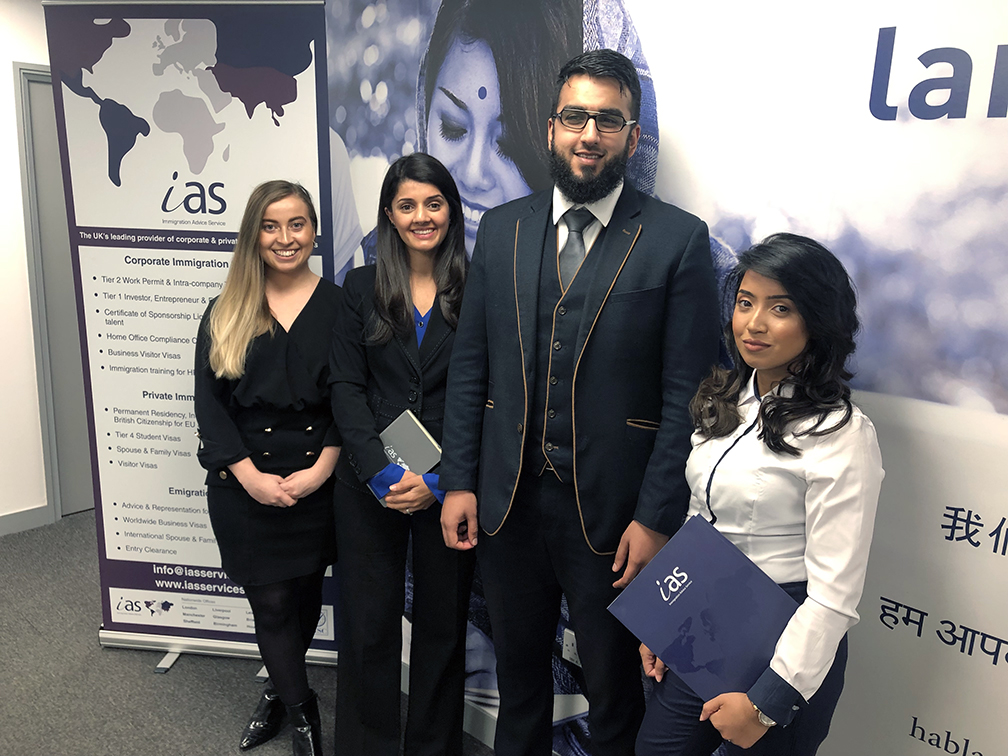 The Advice Package
During this untimed Advice Session with our professional immigration lawyers in London, you will receive our comprehensive advice, completely tailored to your needs and your situation.
Request the Advice Package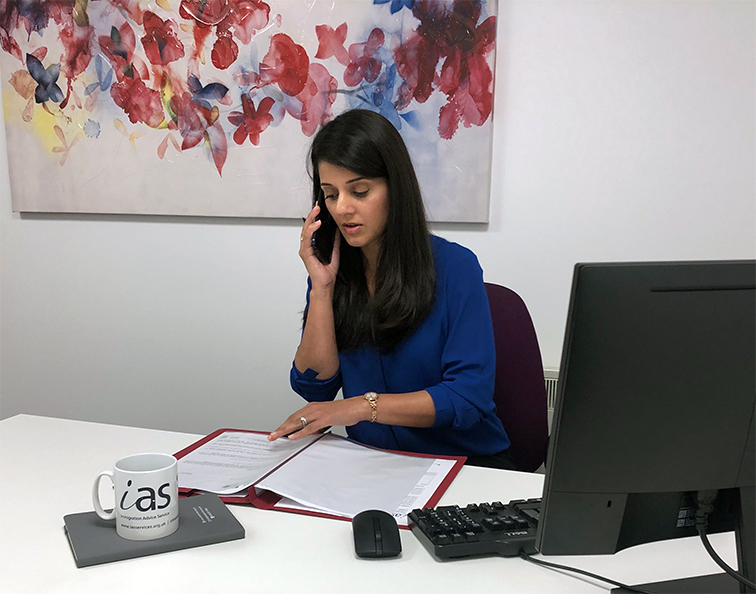 The Application Package
With our Application Package, your dedicated immigration lawyer will advise you on your application process and eligibility. Your caseworker will then complete and submit your forms to the Home Office on your behalf.
Request the Application Package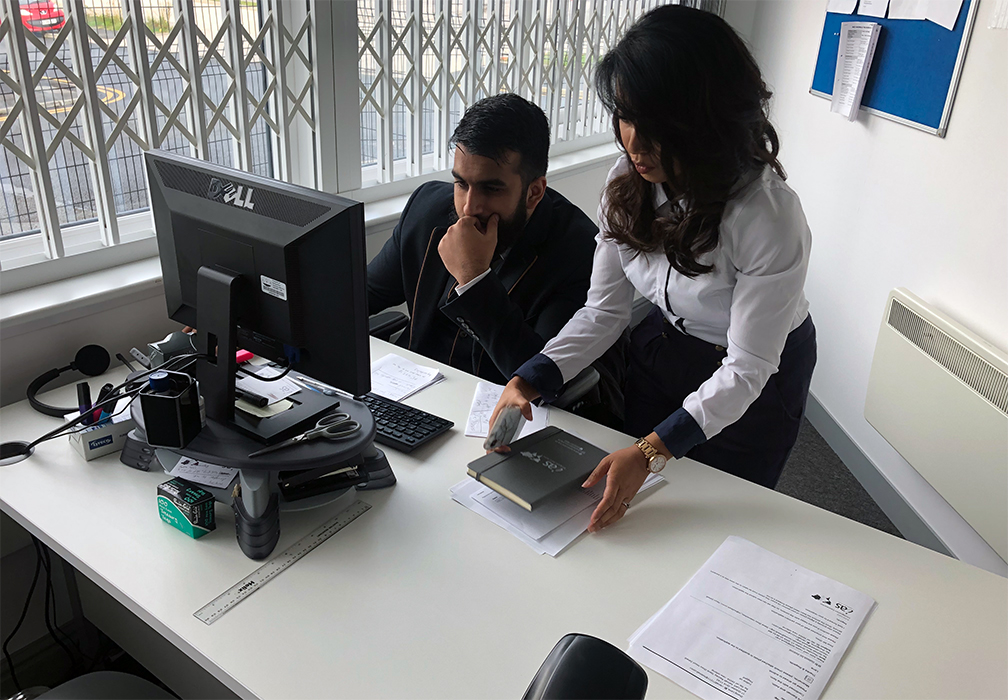 The Fast Track Package
Our Fast-Track Application Package is a premium service for those who need to submit their application in time with their deadlines. Your case will become a top priority for our lawyers and you will benefit from our highest-quality services.
Request the Fast Track Package
The Appeal Package
By choosing our Appeal Package, you can rely on our lawyers' legal knowledge and experience to ensure you have the highest chance of a successful appeal. We will also fully represent you in any hearings/tribunals.
Request the Appeal Package
Related pages for your continued reading.
Frequently Asked Questions
You must apply for the UK Visitor Visa within the 3 months and up to 48 hours before you plan to travel to the UK. You cannot apply earlier than 3 months from your date of travel. Usually, you will receive a decision on your visa application within about three weeks from when you submit your application and all documents. You may be able to pay an additional fee at a visa application centre to expedite the process.
The UK Visitor Visa can be approved for different times depending on the basis of your visa and your specific situation. Typically the lengths of the visitor visa will be:
Up to 6 months when you are visiting family or visiting the UK as a tourist
Up to 11 months if you are visiting the UK to receive private medical treatment. You may be able to apply for an extension in some cases
Up to 12 months if you are completing an academic research project
Although it is frustrating, UK Visitor Visas are frequently denied. This can be due to various reasons but most commonly is caused by a lack of sufficient documentation provided by the applicant. Depending on your situation, you may be able to appeal the refusal decision. If you would like assistance following the denial of your UK Visitor Visa, whether for business, study, family visit, or any other category, you can contact Total Law for assistance with your application. Speak to one of our expert immigration advisers today. Call +1 844 290 6312 or use the online contact form to get in touch.
You can check the website of the government of Canada or the UK to find out the latest updates and travel advice on international travel including entry rules and information regarding vaccination status, rules about face covering on your chosen airline, and public transportation on arrival in your travel destination, and natural disasters. It is important to check the entry requirements and pay attention to all travel advice to decide if you should avoid non-essential travel.