Canada Super Visa
If you are a parent or grandparent of a Canadian citizen or permanent resident of Canada, you can apply for a Super Visa that allows you to visit them for up to two years at a time.
For more information about visas or any other questions regarding your visit to Canada, get in touch with one of our trusted legal experts on +1 844 290 6312 today.
What is the Canada Super Visa?
The Parent and Grandparent Super Visa is a visa that allows parents and grandparents of Canadian citizens or permanent residents to visit them for up to two years at a time. It is a longer-term alternative to the regular Visitor Visa, which only allows visits for up to six months at a time.
The Super Visa is a multiple entry visa, meaning that the holder can freely enter and leave Canada for a period of up to 10 years.
The Super Visa generally costs CAD$100 to process. There may also be an additional fee of CAD$85 on top of that if you are required to give your biometric information as part of your application.
"I'm very happy with the standard of training received on the OISC Level 1 course, i passed my exam. Thank you!"
"My application was approved and a huge weight has been lifted from our shoulders this year "
"We used this service for the spouse visa extension application to assure that all the information was valid and correct."
Eligibility requirements for a Super Visa?
In order to be eligible for a Parent and Grandparent Super Visa, you must:
Be the parent or grandparent of a Canadian citizen or permanent resident
Have a signed letter from your child or grandchild who invites you to Canada
Have medical insurance from a Canadian insurance company that:

Is valid for at least 1 year from the date of entry
Has at least $100,000 coverage

And have proof that the medical insurance has been paid (quotes aren't accepted)
In addition to these requirements, you must also:
Apply for a Super Visa from outside of Canada
Be allowed to enter Canada (in accordance with Canada's inadmissibility guidelines regarding security, health and financial reasons)
Take an immigration medical exam
Meet certain other conditions
Dependants cannot be included in your application for a Super Visa. However, they can still visit Canada for up to 6 months using an alternative visa, such as an Electronic Travel Authorization or Temporary Resident Visa.
The child or grandchild who invites you must also be able to prove that their household meets the necessary minimum income threshold. This is because they must promise to financially support you for the length of your visit. The following documents are examples of what can be used to demonstrate proof of funds:
Notice of Assessment (NOA) or T4/T1 for the most recent tax year
Employment Insurance stubs
Employment letter, including salary and date of hiring
Pay stubs
Bank statements
There are other factors that the Canadian government will also take into account when considering your application for a Super Visa.
For example, you must be a genuine visitor to Canada who intends on leaving by choice at the end of your visit. The Canadian government will also consider the following when issuing Super Visas:
Your ties to your home country
The purpose of your visit
Your family and finances
The overall economic and political stability of your home country
Letter of Invitation for a Super Visa Application
One of the things you must have to be eligible for a Parent and Grandparent Super Visa is a letter of invitation from your child or grandchild.
The letter from your child or grandchild must be written in good faith and be truthful. They must also intend to keep the promises made in it.
The following information must be included about you (the person who is being invited to Canada):
Complete name
Date of birth
Address and telephone number
Your relationship to the person
The purpose of the trip
How long you plan to stay in Canada
Where you will stay, and how you will pay for things
When you plan to leave Canada
The letter must also include the following information about your child or grandchild (the person who is inviting you to Canada):
Complete name
Date of birth
Address and telephone number in Canada
Job title
Whether they are a Canadian citizen or permanent resident
A photocopy of a document proving their status in Canada, such as:

a Canadian birth certificate, if they were born in Canada
a Canadian citizenship card, if they are a naturalized citizen, or
a copy of their PR card or your IMM 1000 proof of landing, if they are a permanent resident

Details of their family, such as names and dates of birth of their spouse and dependants
The total number of people living in their household, including people they sponsored whose sponsorship is still in effect
The person inviting you to Canada must also provide the following:
A written and signed promise of their financial support for you for your entire stay in Canada
Proof that their income meets or is above the low-income cut-off (LICO) for the total number of people, including the visiting parents or grandparents
Some visa offices may require the letter to be notarized by a public notary before the letter is sent.
Once the letter is written, it must be sent to you by your child or grandchild. You must then send this letter to the Canadian embassy or consulate outside of Canada alongside your other documents when you apply for your Super Visa.
How to Apply for a Super Visa
You can apply for a Parent and Grandparent Super Visa either online or.  paper application.
After you submit your application for a Super Visa, you will likely have to supply biometrics information if you are aged between 14 and 79 years old. You only need to supply biometrics to the Canadian government once every 10 years.
You will usually need to give your biometrics after you have submitted your visa application and paid the biometrics fee of CAD$85. You must pay the biometrics fee when you submit your application, or your application may be delayed.
You will normally have to make an appointment at a local visa office, called a Visa Application Centre (VAC). There are several visa application centres located internationally.
During your appointment, they will typically collect the following information from you:
Name, date of birth, and other personal details as listed on the biographic data page of your passport or travel document
Your fingerprints, captured electronically during the biometrics collection session, using an electronic fingerprint-capture device
A digital photograph of you
What to Expect After You Apply for a Super visa
After you have given your biometrics, your application will be processed. During this time, the Canadian government may also ask you to do the following:
Attend an interview with Canadian officials in your country
Send more information
Get a medical exam
Get a police certificate
The Canadian government will then decide whether to approve or refuse your visa application for visiting Canada. If they approve it, they will stamp the Super Visa in your passport. You can travel to Canada as soon as you have your passport and valid Visa returned to you.
The Canadian government requires you to use ArriveCAN to provide mandatory travel information required for entry into Canada. You must also be ready to show your passport, valid Visa and other documents (such as proof of medical insurance) to airline staff and border service officers at ports of entry when they ask to see them.
It's important to note that you can only enter Canada if you pass all necessary identity checks and meet entry requirements at ports of entry. Possession of a valid Visa alone does not guarantee entry.
If you pass the identity check and meet the entry requirements at the port of entry, the border services officer may stamp your passport or let you know how long you can stay in Canada. They may also limit or extend the valid period of your stay to cover the planned purpose of your visit.
How Can Total Law Help?
It's important to be aware of everything you need to do to have your Parent and Grandparent Super Visa application approved.
If you require assistance with your visa application or any other aspect of your trip to Canada, Total Law is here to help. We are experts on all aspects of the Canadian immigration system, and can assist you in getting your Visa application approved, as well as any other questions or concerns you may have about the process. We have years' worth of experience working with individuals looking to visit Canada and helping them to successfully attain Visas.
For more information about how we can assist you and your application, don't hesitate to get in touch with us on +1 844 290 6312, or contact us online.

Advice Package
Comprehensive immigration advice tailored to your circumstances and goals.

Application Package
Designed to make your visa application as smooth and stress-free as possible.

Fast Track Package
Premium application service that ensures your visa application is submitted to meet your deadline.

Appeal Package
Ensure you have the greatest chance of a successful appeal. We will represent you in any case.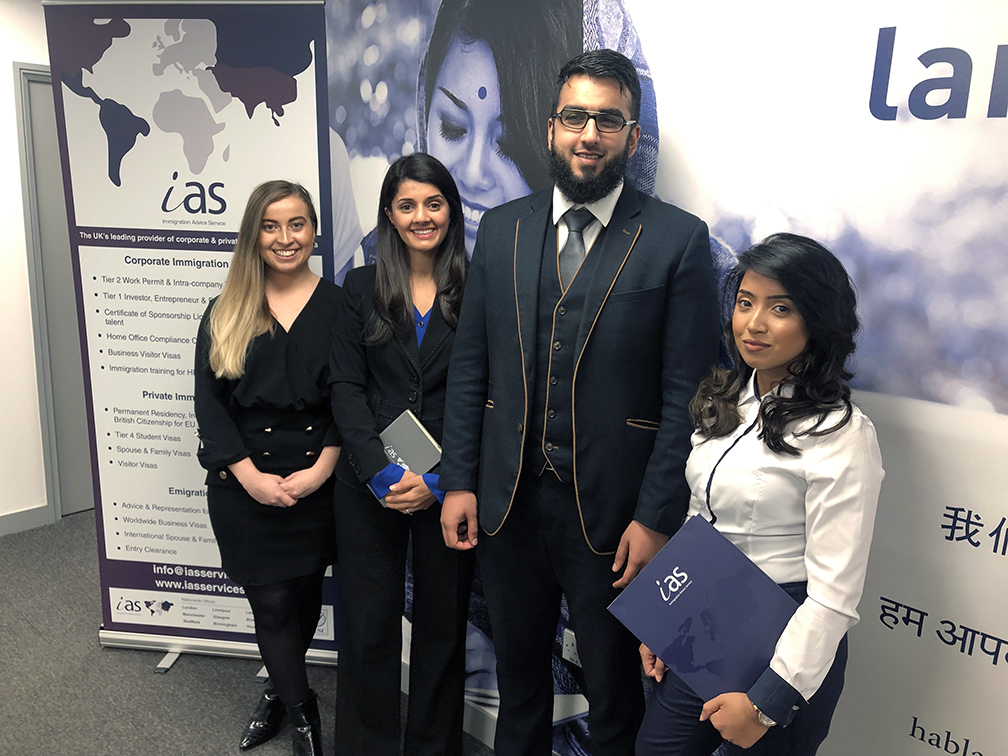 The Advice Package
During this untimed Advice Session with our professional immigration lawyers in London, you will receive our comprehensive advice, completely tailored to your needs and your situation.
Request the Advice Package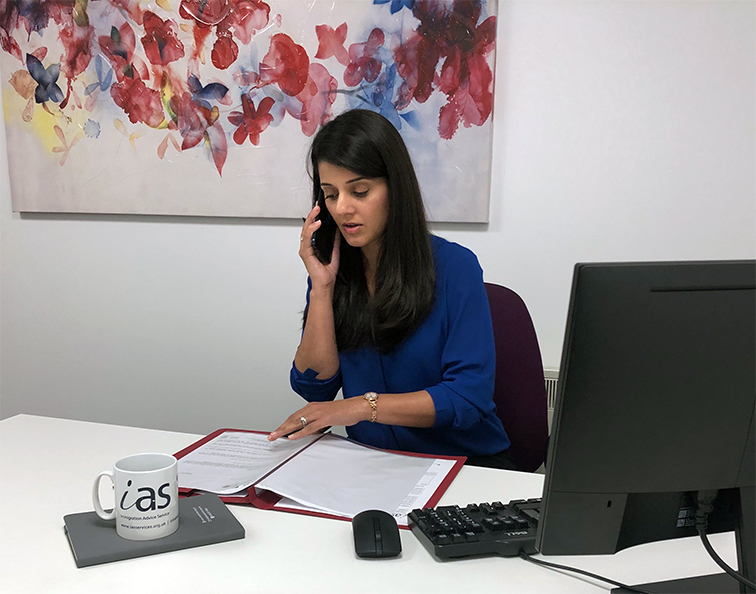 The Application Package
With our Application Package, your dedicated immigration lawyer will advise you on your application process and eligibility. Your caseworker will then complete and submit your forms to the Home Office on your behalf.
Request the Application Package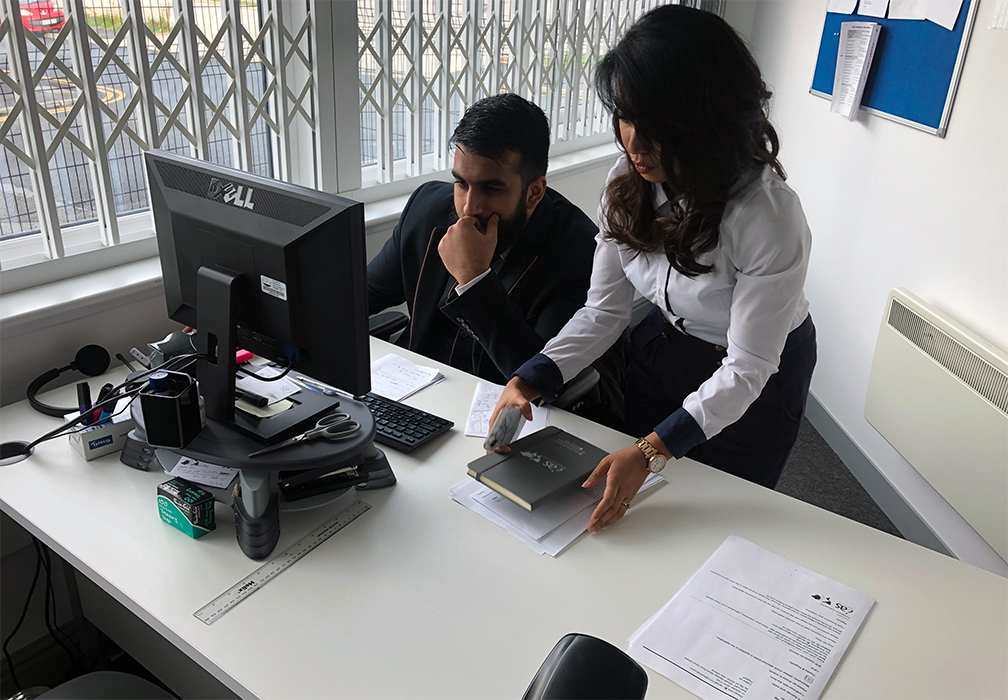 The Fast Track Package
Our Fast-Track Application Package is a premium service for those who need to submit their application in time with their deadlines. Your case will become a top priority for our lawyers and you will benefit from our highest-quality services.
Request the Fast Track Package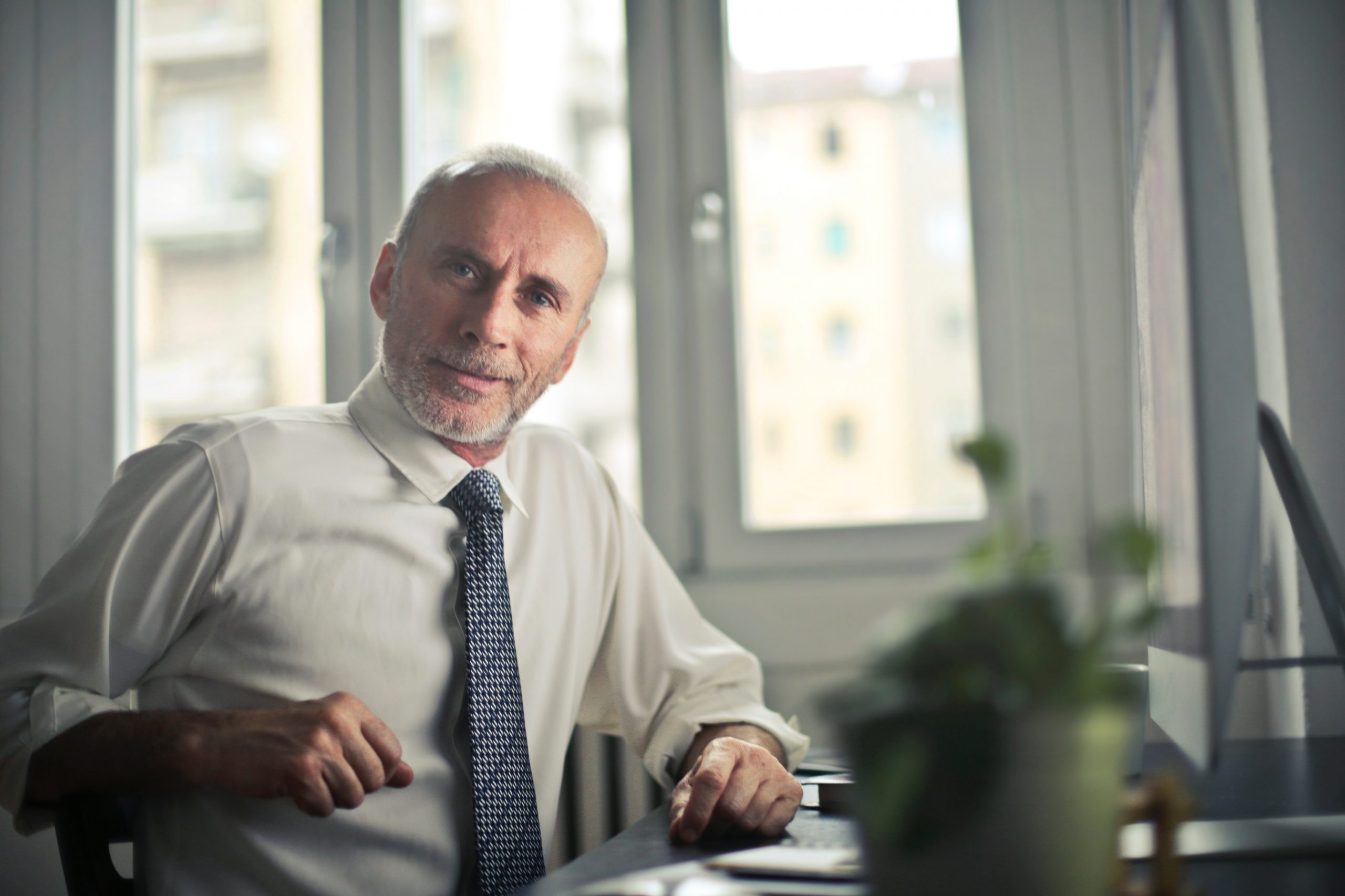 The Appeal Package
By choosing our Appeal Package, you can rely on our lawyers' legal knowledge and experience to ensure you have the highest chance of a successful appeal. We will also fully represent you in any hearings/tribunals.
Request the Appeal Package
Related pages for your continued reading.
Frequently Asked Questions
Your child or grandchild must meet the low income cut-off (LICO) threshold in order to have your Visa application approved. The threshold will vary based on how big your child or grandchild's family unit is.
All of the people listed below should be included when calculating the size of the family unit:
The child or grandchild inviting you
The spouse of the child or grandchild inviting you
The dependants of the child or grandchild inviting you
Any dependants travelling with you
Any other person whom the child or grandchild inviting you is currently sponsoring or co-signing for
Yourself
You can find the necessary minimum income requirements for each family unit size outlined in the table below (all figures are listed in CAD$):
| | |
| --- | --- |
| Size of Family Unit | Minimum necessary gross income |
| 1 person (your child or grandchild) | $25,921 |
| 2 persons | $32,270 |
| 3 persons | $39,672 |
| 4 persons | $48,167 |
| 5 persons | $54,630 |
| 6 persons | $61,613 |
| 7 persons | $68,598 |
| If more than 7 persons, for each additional person, add: | $6,985 |
The time it takes for your application to be processed will vary depending on what country you live in. Generally speaking, the processing time may vary from a few weeks to a few months.
You can check what the estimated processing time is for your country using the Canadian government's online processing time checker here.
If you come to Canada with a Super visa, you must know that the Government of Canada has specific rules that guide the duration of stay in the country with this and every other visa.
If you need to stay past the approved time as per the immigration rules, you must apply for a visitor record.
A visitor record is different from a super or visitor visa; it is a document that gives you visitor status and allows you to stay longer than your original approved time. Also, you get a new date on which you must leave Canada.
To prevent issues with Canadian authorities, visitors to Canada must apply for a visitor record before their current visa or entry approval expires. For assistance or more information on how to extend your Super visa, please call us today on +1 844 290 6312