Quebec-Selected Skilled Worker Program
If you're a skilled worker looking to permanently reside in Quebec, you may be eligible for the Quebec-selected skilled worker program.
For more information, advice and support regarding your move to Canada, get in touch with one of our specialist Canadian immigration lawyers on +1 844 290 6312, or contact us online.
What is the Quebec Skilled Worker Program?
The Quebec-selected skilled worker program (QSWP), also known as the Regular Skilled Worker Program (RSWP), is a route to permanent residency intended for skilled workers looking to settle in the Canadian province of Quebec.
Unlike other Canadian provinces, Quebec has an agreement with the Canadian federal government that allows it to choose its own immigrants for permanent residence as well as having its own immigration programs.
As a result, Quebec immigration programs have their own rules and processes when choosing immigrants, only selecting candidates that it thinks would adapt best to living there.
Because of this, there are special steps that you will need to follow in order to qualify successfully as a Quebec skilled worker.
"I'm very happy with the standard of training received on the OISC Level 1 course, i passed my exam. Thank you!"
"My application was approved and a huge weight has been lifted from our shoulders this year "
"We used this service for the spouse visa extension application to assure that all the information was valid and correct."
Overview of the Application Process
There are two stages to applying for the Quebec Skilled Worker Program.
Firstly, you and all accompanying family members looking to settle in Quebec must apply for a Quebec Selection Certificate, or a Certificat de sélection du Québec (CSQ).
This certificate is proof that the Quebec immigration authorities have approved you as an immigrant against its own criteria.
Secondly, you must then apply to Immigration, Refugees and Citizenship Canada (IRCC) for permanent residence. You will need to pass all the relevant security, medical and criminality checks to pass this stage, including giving your biometrics and police certificates from a previous country of residence.
How do I Obtain a Quebec Selection Certificate?
To obtain a Quebec Selection Certificate (CSQ), you must apply under the Quebec Regular Skilled Worker Program at the Ministère de l'Immigration, de la Francisation et de l'Intégration (MIFI).
In order to do this, you must first complete an expression of interest in immigrating to Quebec.
To be eligible to submit an expression of interest, you must:
Be 18 years of age or older
Intend to live in Quebec
Intend to work in Quebec, in a job you are capable of doing
When registering an expression of interest, you will be asked to provide the following information:
Personal information
Contact information
Family situation
Status in Quebec
Education
Work experience
Information if you have a job offer validated by the MIFI
Knowledge of French and English
Other additional information
It is free to register an expression of interest with the MIFI, and you are able to update the details of your expression of interest in Quebec skilled worker immigration at any time.
Once you submit an expression of interest, it will be valid for 12 months. If you have not been invited by the MIFI to submit an application for permanent selection during this time, your expression of interest will become invalid and you will have to submit a new one.
If the MIFI decides that you have good potential for integration, and that your profile corresponds to Quebec's needs, they will issue you with an invitation to submit a permanent selection application.
The MIFI may also accept your expression of interest on the basis of specific criteria, such as if you've earned a degree in Quebec, have temporary worker status with at least six months' experience in Quebec, or if you have a validated job offer in Quebec.
You must then complete the necessary forms, pay the fees and supply all the supporting documents needed for your permanent selection application. This must be done within 30 days of you receiving your invitation to apply.
Total Law can assist you in helping to immigrate to Quebec, or anywhere else in Canada. To arrange a one-to-one advice session with a member of our legal team, call us on +1 844 290 6312, or contact us online today.
What is the Quebec Selection Grid?
After you complete these steps, your permanent selection application will then be judged against the Selection Grid criteria.
Here, you will be assigned Quebec immigration points according to various standards and criteria. You will only receive the opportunity to apply for a CSQ if you are able to obtain enough points that place you in the upper weighting of candidates.
The Selection Grid has nine factors, each with its own criteria designed to assess your potential for integration into the Quebec labour market and society. The factors are:
Training (such as level of education and professional qualifications, especially those that might be in high demand in Quebec)
Work Experience
Age
French and English Language Proficiency
Stays and Family in Quebec (points are awarded for previous time spent in Quebec, whether for work, study or tourism)
Characteristics of your Spouse (such as their level of education, area of training, age and language proficiency)
Valid Job Offer (points are awarded if you already have a validated job offer in Quebec)
Children
Capacity for Financial Self-Sufficiency
You may also be asked to attend an interview with an immigration counsellor at this point. They will verify the accuracy of the information you have provided on your application for permanent selection, among other things.
If you obtain enough points in the Selection Grid and successfully pass your interview, Quebec immigration officials will issue you with a CSQ.
Fees and Processing Times for the Quebec Selection Certificate
Quebec Selection Certificates cost CAN$844 to obtain.
If you're being accompanied by a spouse or common-law partner, and/or dependent children, there is an additional fee of CAN$181 per person to be added to the initial fee.
Applications for a SCQ will be processed within 6 months, although this may take longer if you are required to attend an interview with the MIFI as part of the application process.
How to Apply for Permanent Residency
After you have obtained your CSQ, you must then apply to Immigration, Refugees and Citizenship Canada (IRCC) for permanent residence.
This involves completing the forms contained within the application package, paying the necessary application fees, and posting your application to the IRCC.
As part of your application, you must sign and fully complete the following forms:
Generic Application Form for Canada
Additional Dependants/Declaration (if applicable)
Schedule A – Background/Declaration
Schedule 5: Declaration of Intent to Reside in Quebec
Additional Family Information
Supplementary Information – Your travels
Separation Declaration for Minors Travelling to Canada (if applicable)
Statutory Declaration of Common-law Union
Document Checklist
Use of a Representative (if applicable)
You must answer all of the forms completely and truthfully. Not doing so may result in your application being refused, or you may be classed as inadmissible or be barred from applying to travel to Canada for any reason for 5 years.
Required Documents for Permanent Residency
As part of the application process, you will be expected to provide certified copies of official documents such as your passport, birth certificates and marriage certificates.
Copies of these documents must be certified by authorized professionals only, such as notary publics, a commissioner of oaths, or a commissioner of taking affidavits.
In addition, if you need to submit a document that is in neither English or French, you must submit all of the following:
An English or French translation of the document
An affidavit from the person who completed the translation (if they're not a certified translator)
A certified copy of the original document
If you and your family members are 18 years of age and older and aren't permanent residents or Canadian citizens, you must also provide a valid police certificate. This can be from any country other than Canada in which you spent 6 or more months in a row since the age of 18.
Police certificates are statements that show you don't have a criminal record, or ones that describe your criminal record, if you have one. They may also go by other names, depending on the country or territory.
The process for obtaining a police certificate, including the fees you will need to pay, will vary depending on which country you're from.
For more information about how to obtain a police certificate, or any other aspect of collecting documents for your application, get in touch with our expert team of immigration lawyers on +1 844 290 6312, or contact us online.
Fees and Processing Times When Applying for Permanent Residency
Fees For Permanent Residency Applications
After you have completed the necessary forms and provided all the supporting documents needed for your application, you must then pay the application fees.
You must include all of the necessary fees with your application when you submit it.
Below are the fees you may have to pay when submitting your permanent residency application for the Quebec Skilled Worker Program:
| | |
| --- | --- |
| Application (per person) | Fees (in CAN$) |
| Your application processing fee (including $515 right of permanent residence fee) | 1,365 |
| Your spouse or partner's processing fee (including their $515 right of permanent residence fee) | 1,365 |
| Dependent child | 230 |
| | |
| --- | --- |
| Biometrics | Fees (in CAN$) |
| Biometrics (per person) | 85 |
| Biometrics (per family) (2 or more people) | 170 |
Note that you can choose to pay the 'right of permanent residence' fees either when you submit your application, or when your application is approved. However, it's recommended that you pay it when you submit your application to avoid any unnecessary delays.
In addition to the fees listed above, you may also have to pay fees when obtaining police certificates, attending medical exams, or when getting your educational credentials assessed.
Processing Times for Permanent Residency Applications
The time it takes for your application to be processed may vary, although it usually takes around 15 to 17 months on average.
It's important to ensure that you submit all the required information, documents and fees with your application, or it may be delayed.
In addition, any of the following may cause delays in getting your application processed:
Unclear photocopies of documents
Additional verification of your information and documents
A medical condition that may need more tests or consultations
A criminal or security problem
If consultation is needed with other offices in Canada and abroad
Once you have collected together everything you need for your application, you must post it to the dedicated IRCC office for the Quebec Skilled Worker Program in Sydney, Nova Scotia.
What Happens After I Apply for Permanent Residency?
Overview
After you send your application off, IRCC will check that you have:
Filled out your application forms correctly and signed them
Paid your processing fees
Included all required documents
If your application lacks any of the required documents needed, it will be returned to you.
While your application is being processed, you may receive a letter stating that you need to give your biometric information, which consists of your fingerprints and a photograph of your face. You will need to give biometrics if you're between the ages of 14 and 79.
You can give your biometrics at a designated Service Canada location, or at a local Visa Application Centre, located worldwide.
You may also receive a letter inviting you to attend a medical exam. This will be to ensure that you are not inadmissible to Canada on medical grounds.
After all this has been completed, a decision will then be made by federal immigration authorities based on the following:
Whether you're eligible for the program
Whether you have the funds to support yourself and your family when you arrive in Canada
The results of your medical exam
The information on your police certificate
If Your Application is Approved
If your application for permanent residency is approved, you will receive status as a permanent resident of Canada.
You will be sent a Confirmation of Permanent Residence (COPR) and a permanent resident visa (if you're from a country that requires a visa).
If Your Application is Refused
If your application for permanent residency is refused, you will likely receive a letter outlining the reasons why.
You will be free to apply for the scheme again, unless your decision letter says that you can't.
Note that if your application is refused, you will not receive a refund on most of the fees you have paid. If you paid the 'right of permanent residence' fee when you submitted your application, you can claim back a refund for that fee only.
It's important that you ensure that an application after a refusal fully adheres to all necessary guidelines in order to save time and money. The best way of assuring this is to seek help from an immigration official. Contact Total Law today on +1 844 290 6312, or contact us online for help and assistance with your immigration matter.
How Can Total Law Help?
The route to becoming a permanent resident in Canada can be a complex one, especially under the Quebec Skilled Workers Program.
Therefore, it's advisable to make sure that you have all the necessary help and support in place to ensure that your application is approved first time.
Total Law can help. We are a team of specialist Canadian immigration lawyers with years' worth of experience working with individuals to get their permanent resident applications approved. We can take you step by step through the entire process, assist you in collecting your supporting documents, and get you on the path to becoming a permanent resident of Canada.
For more information about the services we offer, or for help with the Quebec-selected skilled workers program, reach out to us today on +1 844 290 6312, or contact us online.
Advice Package
Comprehensive immigration advice tailored to your circumstances and goals.
Application Package
Designed to make your visa application as smooth and stress-free as possible.

Fast Track Package
Premium application service that ensures your visa application is submitted to meet your deadline.
Appeal Package
Ensure you have the greatest chance of a successful appeal. We will represent you in any case.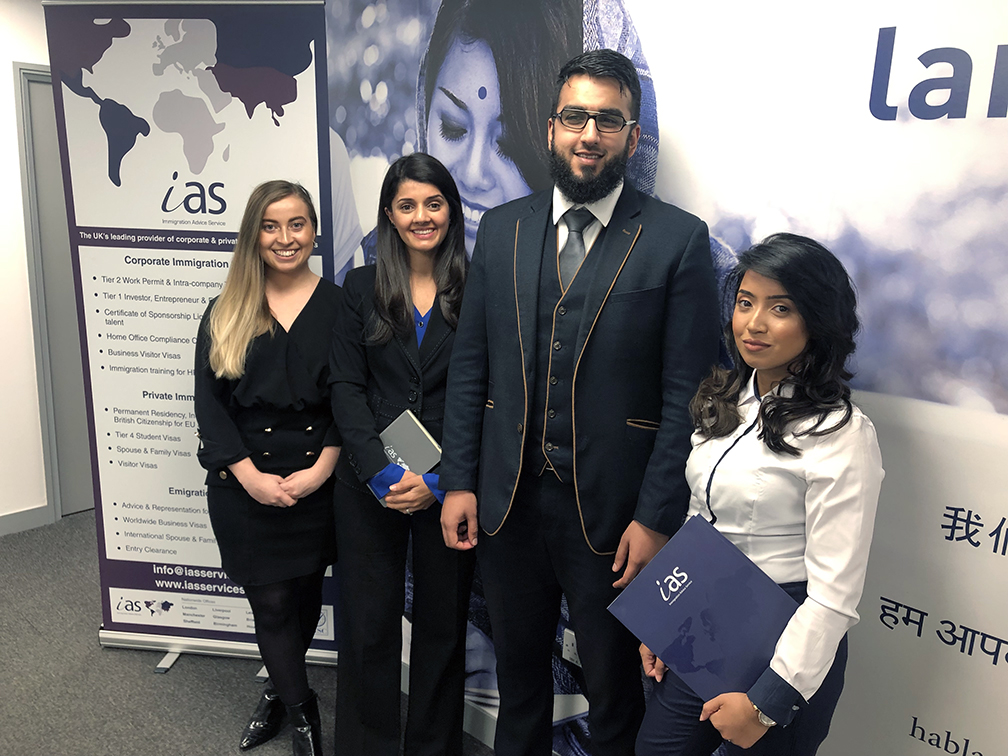 The Advice Package
During this untimed Advice Session with our professional immigration lawyers in London, you will receive our comprehensive advice, completely tailored to your needs and your situation.
Request the Advice Package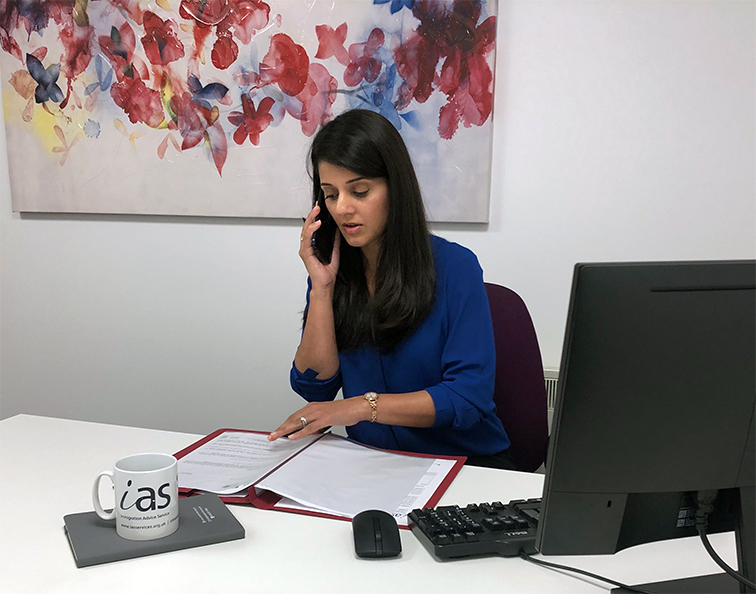 The Application Package
With our Application Package, your dedicated immigration lawyer will advise you on your application process and eligibility. Your caseworker will then complete and submit your forms to the Home Office on your behalf.
Request the Application Package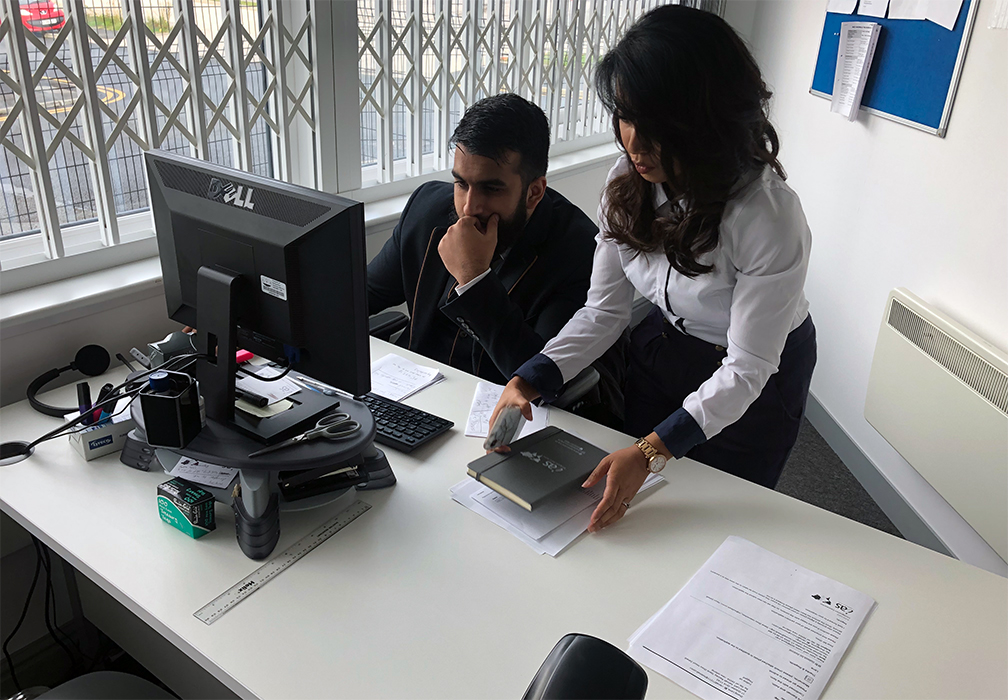 The Fast Track Package
Our Fast-Track Application Package is a premium service for those who need to submit their application in time with their deadlines. Your case will become a top priority for our lawyers and you will benefit from our highest-quality services.
Request the Fast Track Package
The Appeal Package
By choosing our Appeal Package, you can rely on our lawyers' legal knowledge and experience to ensure you have the highest chance of a successful appeal. We will also fully represent you in any hearings/tribunals.
Request the Appeal Package
Related pages for your continued reading.
Frequently Asked Questions
After you obtain permanent residence status through Quebec's immigration programs, or any other routes, to keep it, you must have been in Canada for at least 730 days during the last five years. However, these days don't need to have been continuous.
It is possible to lose your Canadian permanent resident status.
You can lose your status either by spending less than 730 days in the last five years, as outlined above. You can also lose your status if you:
Give up (renounce) your PR status
Become inadmissible to Canada
Commit a serious criminal offence
You will also lose your Canadian permanent residence status if you go on to become a Canadian citizen and obtain a Canadian passport.