Family Sponsorship
Under Family Sponsorship, Canadian citizens, permanent residents and those registered as Indians under the Canadian Indian act can sponsor certain family members to immigrate to Canada and obtain Canadian permanent residence.
To sponsor your family to immigrate to Canada, contact our Canadian immigration lawyers for advice and assistance. Call +1 844 290 6312 or fill our contact form to get in touch with us.
What is Family Sponsorship?
Canada has sought to welcome several eligible immigrants over the years, and Family Sponsorship brings the second largest category of immigrants to the country due to the government's commitment to keeping families together.
Family Class Sponsorship enables Canadian permanent residents, citizens, or a person registered under the Canadian Indian act to sponsor a foreign national to immigrate to Canada.
If approved, the sponsored person becomes a permanent resident of Canada, giving them the right to live and work in Canada without restrictions. Also, after five years of holding permanent residence status, they can apply for citizenship if they have stayed in the country for at least 1,095 days within five years of approval for permanent residency.
For more information on the Canadian Family Sponsorship immigration route, please call our expert immigration attorneys on +1 844 290 6312 or email info@total.law.
"We used this service for the spouse visa extension application to assure that all the information was valid and correct."
"Thanking you so much for helping me and my wife live together for now and the distant future. We are grateful for your help and patience. "
"Spouse visa uk application was successful after working with your staff. I recommend this company the IAS for immigration services. "
Eligibility Requirements for the Canadian citizen or permanent resident
If the foreign national meets the requirements for family sponsorships listed above, there are additional requirements you must meet.
As the sponsor, you are to meet requirements that include that you:
Are at least 18 years old
Live in Canada
Are a Canadian citizen, permanent resident, or registered person under the India act
Meet the financial requirements to provide for the basic requirements of the relative's everyday living and health needs not covered by the public health services provided by the government of Canada
Are not receiving social assistance for reasons other than a disability
Are not in debt due – to a loan or unpaid child support payments
Have not declared bankruptcy
Are not in prison
Did not violate the terms of the sponsorship agreement when you previously sponsored a relative
Can prove that you are related to the sponsored person
Can legally stay in Canada and have not received a removal order
In addition, depending on how related you are to the sponsored person, you may need to provide proof of other requirements.
Also, in some categories, you must be invited to apply; if you want to sponsor your parents and grandparents, you must submit an interest to sponsor form and, if invited, can then apply for your parent or grandparent.
Furthermore, you may need to provide additional requirements depending on if you live within or outside Quebec.
If you live outside Quebec, you must be able to provide a promise of undertaking to financially support the person you sponsor for a specific period, usually 3 – 20 years, and repay any provincial assistance rendered to that individual.
If you live in Quebec, you must meet Quebec's immigration sponsorship requirements similar to the above, with a few exceptions, including that the time to support the person will be at least 10 years. After applying to sponsor a family member, you will receive an email or letter with instructions on how to submit a special agreement to the Quebec government.
Eligibility Requirements for the Sponsored family members
The family members being sponsored must meet some requirements as well to be able to obtain permanent residence under family sponsorship. In general, immediate family members being sponsored must fall under one of the categories and meet the criteria for that category. In addition, they must:
Take every effort to support themselves and their dependents if they are not dependents of the Canadian citizen or permanent resident.
Be able to agree to the responsibilities mapped out in the undertaking
Live outside Canada at the time of application unless they are in Canada legally with a valid temporary visa, such as a work or study permit.
Be able to provide proof of relationship, such as birth or marriage certificates and pictorial evidence.
Be able to immigrate to Canada without posing a health risk to the general public.
Must not have a criminal record
Due to the different categories in family sponsorship and their varying criteria and supporting documents, it's recommended that you discuss with an immigration solicitor to find out the exact criteria and required documents for your circumstances.
Permanent residence application
If the sponsorship application is accepted, the Canadian immigration visa office in your relative's home country will send your relative an application for permanent residence.
The relative must fill that application. However, if you are sponsoring a dependent child, you or the child's legal guardian can fill out the application form on the child's behalf. After completing the form, it should be sent back to the Canadian visa office.
That should be sent along with:
The relative's passport (or photocopies, the visa office will let you know which)
One photograph
The receipt of the right of permanent residence fee
The visa office will review the application to verify that it meets the Canadian immigration requirements. If the relative is not a child, they may be invited for an immigration interview before a decision is reached.
Please note that Quebec has additional criteria and steps, so be mindful of that when applying to immigrate to Quebec.
Document checklist
When applying for family class sponsorship, you should provide the required and supporting documents to maximise the chances of success. They include:
All completed forms
Document to prove the sponsor's  status, such as a photocopy of either one of the following:

Permanent Resident Card (both sides) or, if  not issued a Canadian Permanent Resident card, your Record of Landing or your Confirmation of Permanent Residence
Canadian Citizenship Certificate or card (both sides)
Canadian birth certificate
Birth certificate issued by the Directeur de l'état civil, if born in Quebec.
Canadian passport

The beneficiary's passport
A photograph of the principal applicant and dependents
Receipt of all fees
Evidence of relationship such as a copy of:

Your marriage certificate, if sponsoring a spouse
Your birth certificate, if sponsoring a parent
Child's birth certificate if sponsoring a biological child
The adoption order, if sponsoring an adopted child
Shared ownership of residential property, if in a common-law relationship

Proof that you meet financial criteria. That may be:

A letter from your employer with details on your employment, hours, and salary, if employed
Last notice of assessment over the 12 months preceding your application, if self-employed
Bank statement showing any interest deposited in your persona account from your business if self-employed
Pay stubs over the 12 months preceding your family sponsorship application, Statement of business activities over the 12 months before the application

Proof of previous marriages or relationships such as a copy of:

The divorce certificate
Annulment certificate
Death certificate
Declaration of severance of a common-law relationship.

Police certificates (for relatives)
Medical examination certificates (for relatives)
Due to the different relationship categories and their specific required documents, it's recommended that you reach out to a Canadian immigration lawyer to assess your eligibility and provide advice on the exact documents that will boost your application. Get in touch with us for assistance. Please call us on +1 844 290 6312 or email info@total.law.
Family sponsorship processing time
The family sponsorship time depends on your relationship with the application. For example, spouse sponsorship applications typically take 12 months to process, but on the other hand, parent or grandparent sponsorships typically take 20 to 24 months.
Other factors may also affect this, including the number of applications the IRCC has to process and if there's an annual limit to family sponsorship applications in your relationship category.
During the processing time, you will be asked to submit the medical exams and police certificates (for applicants over 18).
Family sponsorship approval
When your application has been approved, the IRCC will send the  Confirmation of Permanent Residence (COPR) and a permanent resident visa. They have expiry dates. The beneficiary should travel to Canada and meet an from the Canada Border Services Agency (CBSA) at the port of entry before the documents expire.
The immigration officer will ask for the COPR, travel documents, and visa and ask some questions to decide if to formally offer Canadian permanent resident status to the relative.
If the relative is a child and the other parent is not a Canadian citizen, they should travel to Canada with such parent or legal guardian or should be able to present letters of permission from that parent if they are not travelling with them.
After your relative is granted permanent resident status by the Canadian government, they will receive a permanent resident card by mail after a few weeks to a month of entry into Canada to live and work. In a few years, they can apply for Canadian citizenship and then obtain a Canadian passport.
Family Class Sponsorship rejection
Sometimes, applications are rejected at any of the steps. If the sponsor's application to sponsor their relative is denied, the sponsor can withdraw their application and get their $75 CAN sponsorship fee back. Other fees will not be refunded.
If the sponsorship application was approved, but the family members' permanent residence application was rejected, you will get a notice of that and the reasons for the rejection.
If your application for permanent residence was rejected, you can submit Immigration Appeal Division (IAD) appeals if the sponsored relative lives outside Canada. The IRCC will send information on how to appeal the decision. You cannot submit an appeal for a relative that's already inside Canada.
If you cannot submit an appeal, you can consider other options, such as the Express Entry system or Provincial Nominee Programs.
If your application was rejected, Total Law can help. We will review your application to advise on the next steps, whether it's an appeal, a re-application, or applying to immigrate to Canada through another program.
Advice Package
Comprehensive immigration advice tailored to your circumstances and goals.
Application Package
Designed to make your visa application as smooth and stress-free as possible.

Fast Track Package
Premium application service that ensures your visa application is submitted to meet your deadline.
Appeal Package
Ensure you have the greatest chance of a successful appeal. We will represent you in any case.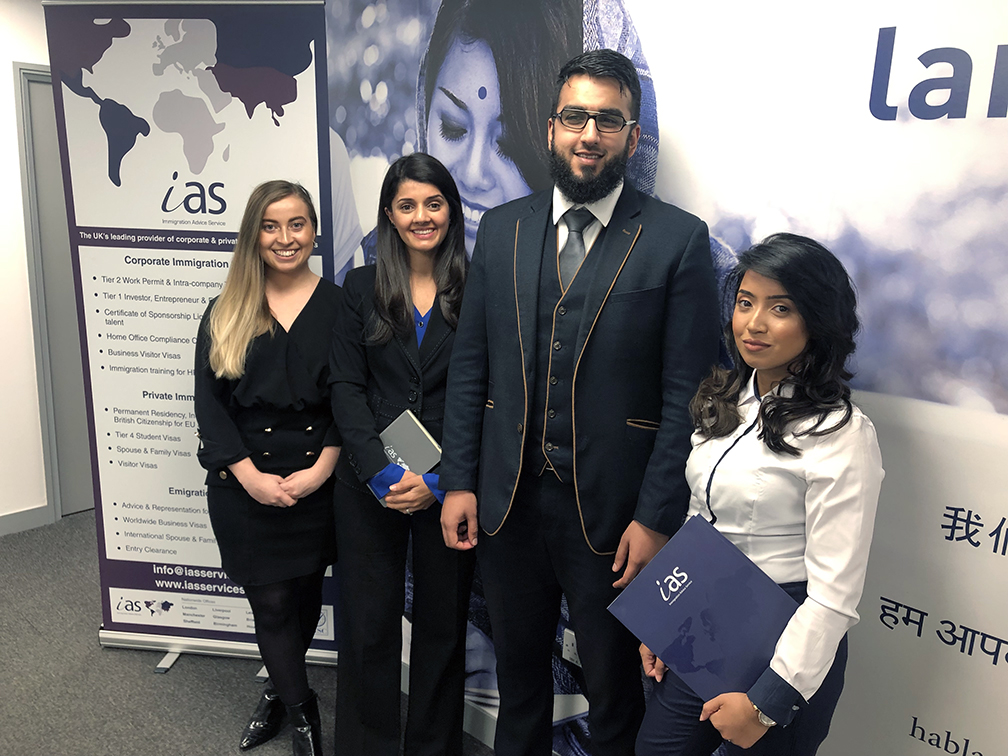 The Advice Package
During this untimed Advice Session with our professional immigration lawyers in London, you will receive our comprehensive advice, completely tailored to your needs and your situation.
Request the Advice Package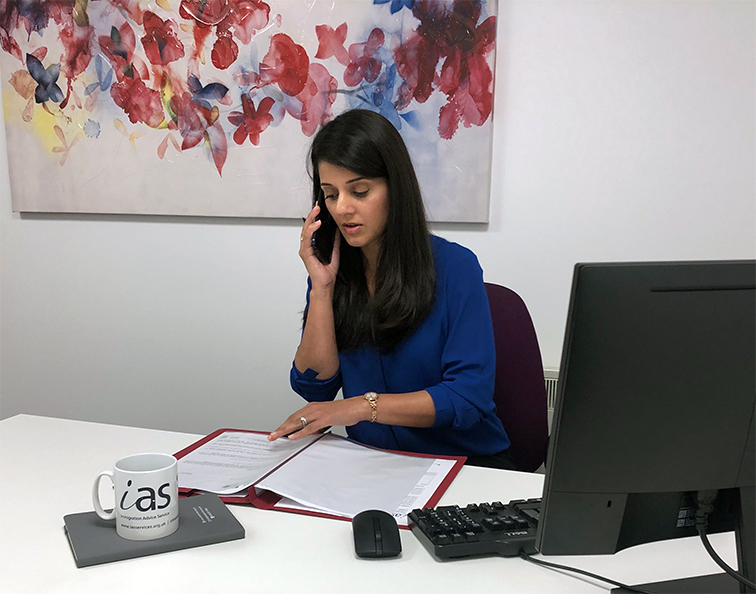 The Application Package
With our Application Package, your dedicated immigration lawyer will advise you on your application process and eligibility. Your caseworker will then complete and submit your forms to the Home Office on your behalf.
Request the Application Package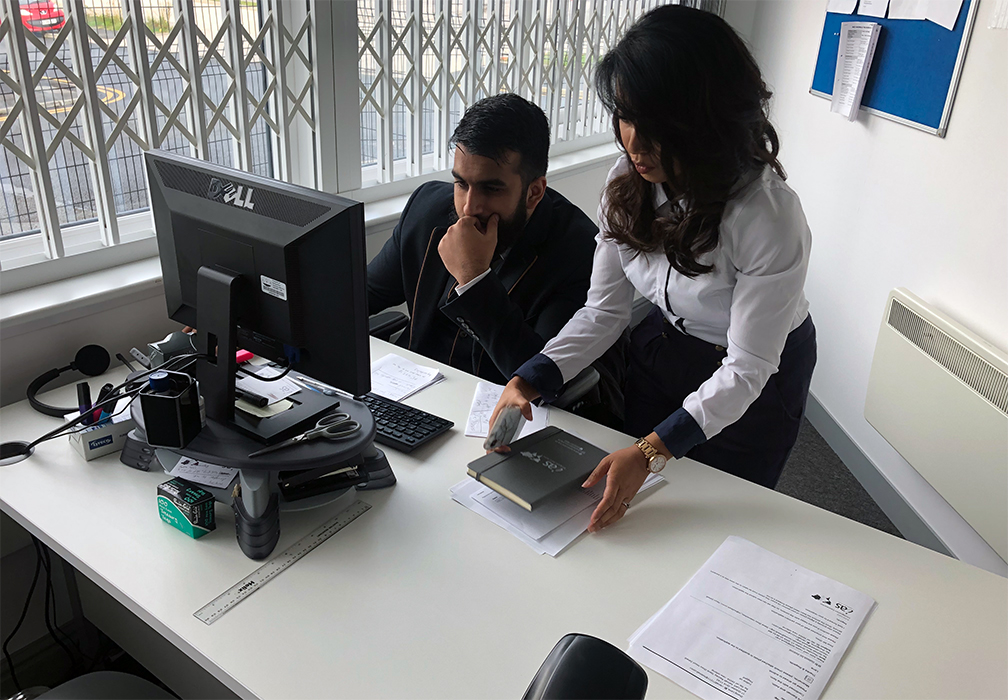 The Fast Track Package
Our Fast-Track Application Package is a premium service for those who need to submit their application in time with their deadlines. Your case will become a top priority for our lawyers and you will benefit from our highest-quality services.
Request the Fast Track Package
The Appeal Package
By choosing our Appeal Package, you can rely on our lawyers' legal knowledge and experience to ensure you have the highest chance of a successful appeal. We will also fully represent you in any hearings/tribunals.
Request the Appeal Package
Related pages for your continued reading.